The Festival of Horses
Landsmót—Iceland's National Horse Show in Skagafjörður
Iceland is inconceivable without the Icelandic horse. For centuries, it helped people to survive, being their nimble and convenient travel companion, due to its special gaits: tölt and pace.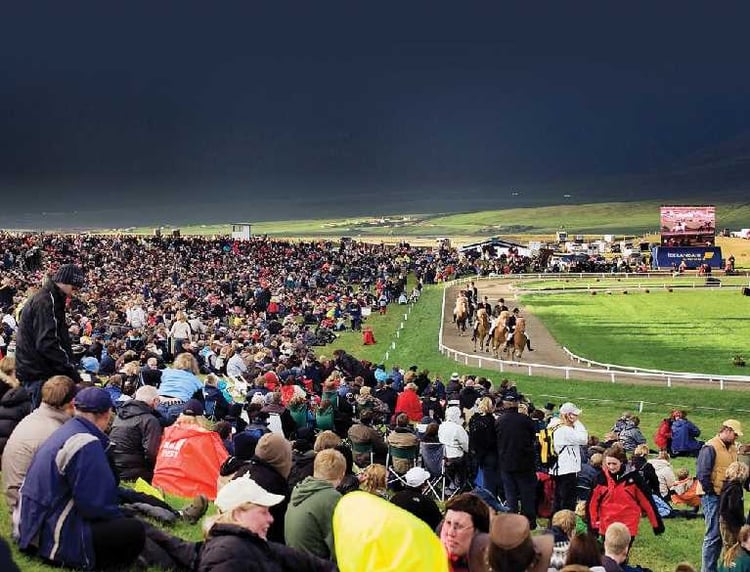 Organisers of the first National Horse Show in 1950, called Landsmót Hestamanna, literally 'the National Meeting of Horsemen', had no idea that they would launch a real crowd puller. But there is hardly anything that Icelandic horse lovers like more than watching top horses and their riders competing and discussing their qualities. In those days, more than 10,000 people gathered on the grassy slopes of the old parliament site at Þingvellir in order to admire 130 horses, competing in all their gaits.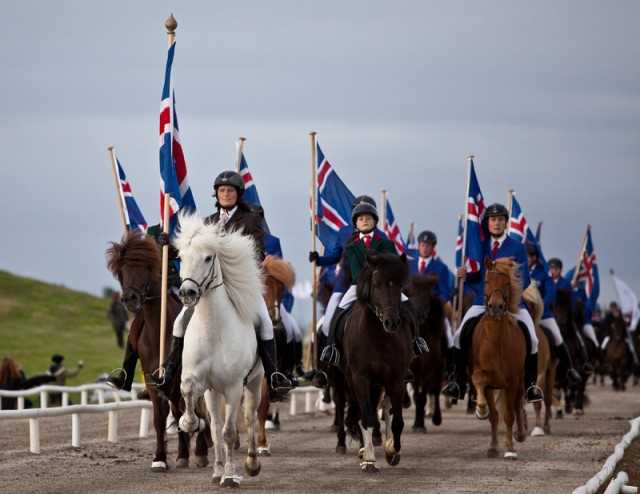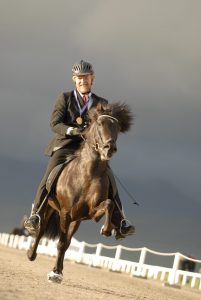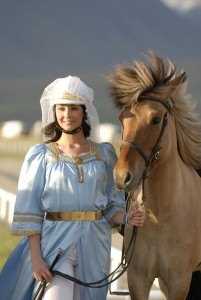 Landsmót, the people's perennial favourite
As a matter of fact, 66 years later it's still the same. The number of featured horses from both top breeders and from remote farms has almost doubled, but the audience still gathers every second year on grassy slopes around an oval track, discussing their favourites. In the breeding assessments and riding competitions, horses are presented to judges and audience alike, performing their amazing gaits, with the main focus on their two special gaits: the tölt, or running walk, and the flying pace.
This year Landsmót will take place for the 23rd time. After 50 years it is returning to another very historic site. From 27th June to 3rd July Iceland's best horses and riders will perform in Hólar in Hjaltadalur in North Iceland's Skagafjörður district.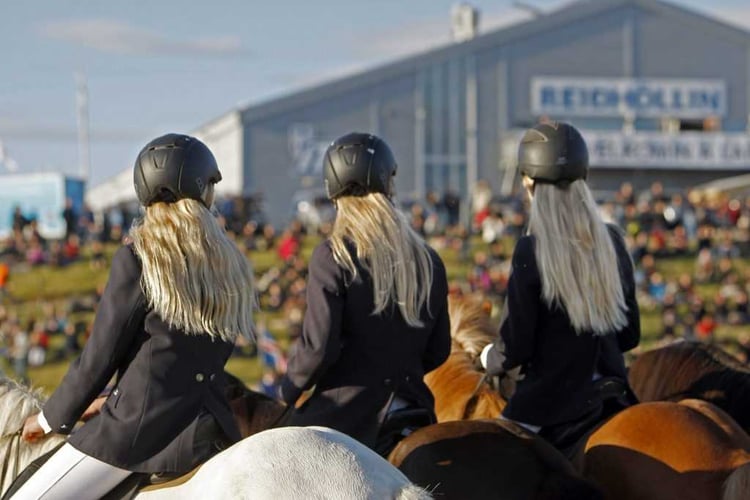 Horses, friends and much more
Horse-crazy friends and families from across the country will meet each other, spend nights in tents and caravans and celebrate the Icelandic horse with singing, stories and applause. A unique atmosphere characterises Icelands' greatest festival, one that definitely should not be missed. There is no better way to experience these magnificent horses and casually mingle with the locals.
Enjoy Icelandic food, or stroll through Landsmót's shopping village, which provides lots of information on breeding and horseback riding in this country, along with Icelandic fashionable riders' clothing and riding equipment—and, of course, a wide range of handicrafts and hand-knitted goods from local craftspeople. A wide-ranging cultural programme, including concerts, dances and events for the whole family will make Landsmót a memorable part of your vacation.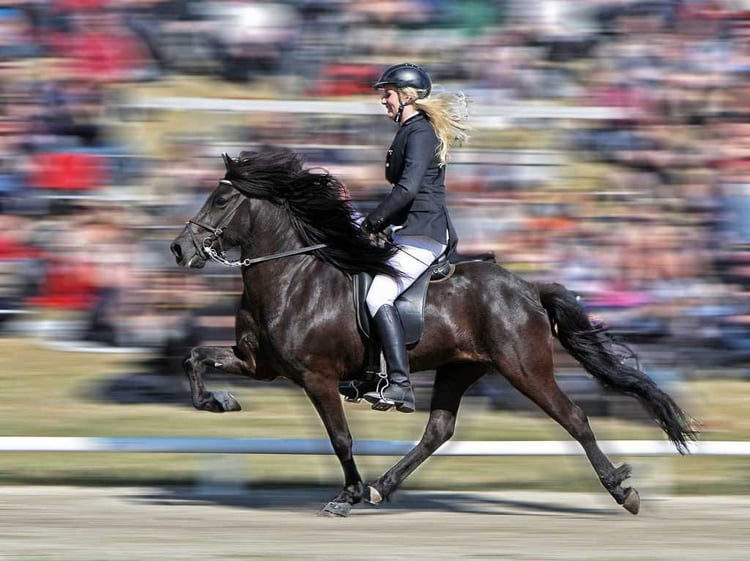 Historical setting
Hólar in Hjaltadalur is home to the famous Hólar University College, where many horse trainers and riders receive their high class education.
In 1106 the first bishopric of Northern Iceland was founded in Hólar, and it later became a centre of power and the main cultural centre for the North, a strong counterpart to the South Iceland bishopric in Skalholt. For hundreds of years, up to 19th century, Icelanders would go "home to Hólar". The cathedral school of
Hólar gained fame beyond the country's borders as it also housed Iceland's first printing press. Bishop Guðbrandur Þorláksson initiated the Holy Bible's translation into Icelandic and printed it there in 1584.
Even today Hólar is a cultural centre, not only in terms of church history. The Icelandic Horse History Centre provides an interesting insight into the history of the horse in Iceland. After all, if you wish to understand Iceland, you have meet its horse.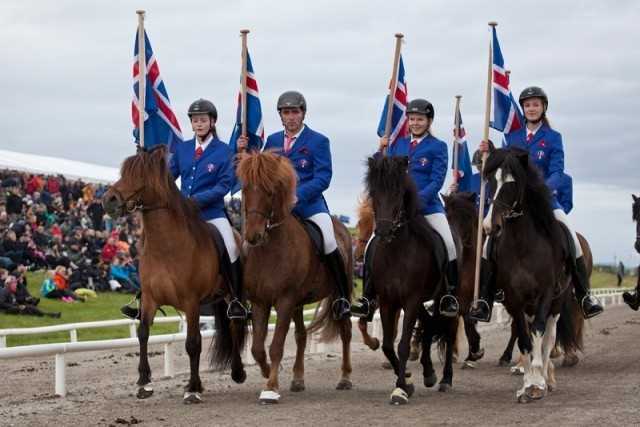 A treasure of the North
Skagafjörður district itself provides a variety of cultural attractions such as the Glaumbær Farm museum with its turf houses, the Folk Museum in Sauðárkrókur or the Icelandic Emigration Center in Hofsós. The fjord is also one of the most beautiful coastal areas of Iceland, whether you plan to go hiking, fishing or renting a jeep in order to explore Skagafjord's rough serenity. Sailing to the beautiful island of Drangey is an unforgettable experience, just like dipping into the natural pool or Iceland's unique swimming pool in Hofsós.
The most Icelandic way of travelling, however, is on horseback. A great number of tour operators offer riding tours for every equestrian level. Spending from an hour up to many days on horseback is the best way of experiencing Iceland with all your senses—and you will come back for sure!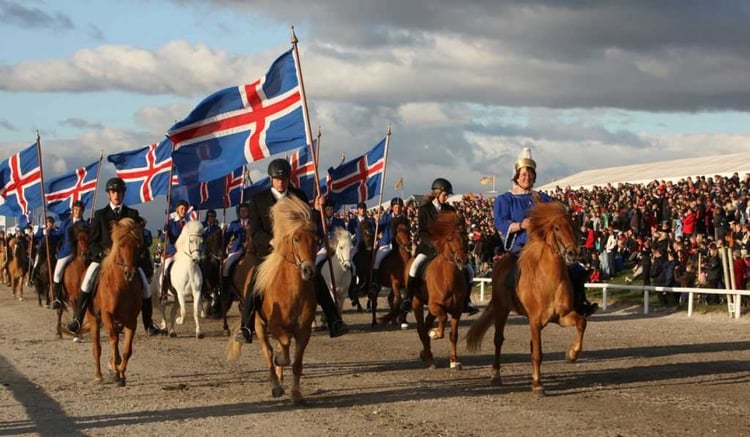 Freedom and the midnight sun
Skagafjord's mountainous interior is also notable as the only area of the country where horses still are allowed to roam free during the summer, before being herded back to their farms in the autumn. The summer pastures' wide freedom creates horse livestock both independent and brave—another treasure of the Skagafjord district.
Remember, there is no darkness during the summer! The romantic midnight sun will make your stay at the oval track in the company of horse-crazy Icelanders an unforgettable memory.  That sun transforms oceans into gold and casts a magical glow over the heath.  And, in the distance, you still might hear the thunder of hooves of the proud Icelandic tölting horses at the Landsmót in Hólar.
Jóhanna Gunnarsdóttir
Verkefnastjóri / Project Manager
Sími / Tel: +354 514 4030
Netfang / Email: [email protected]
Landssamband Hestamannafélaga | Landsmót
www.lhhestar.is | www.landsmot.is
The Festival of Horses