The Hiking Paradise
Álfheimar's Comfort Hiking Package
Moving mountains may seem impossible, but thousands of years ago, when the landscape around Borgarfjörður eystri was still forming, colossal glaciers collided, raising massive mountains and leaving paths of flat valleys in their wake.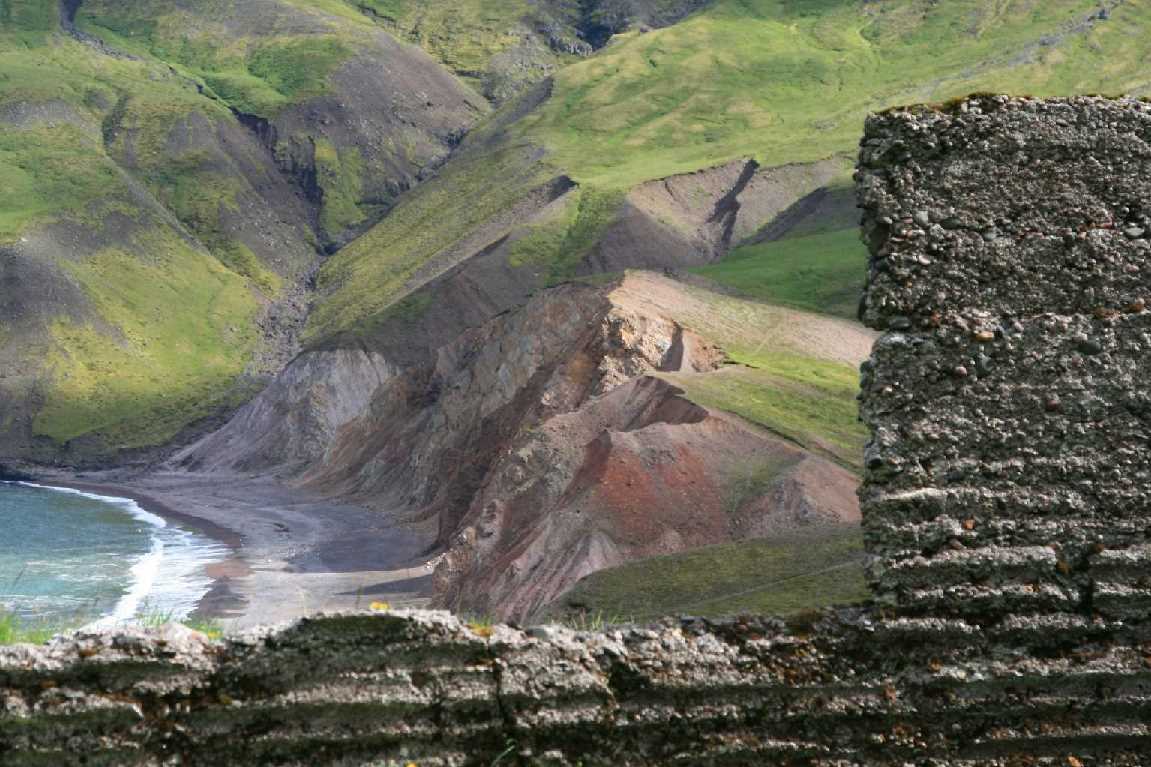 The Borgarfjörður eystri hiking area was named one of the 25 most beautiful treks in the world by National Geographic Adventure and last year's top choice for hiking in Iceland. Borgarfjörður eystri, a small community in the northeastern corner of the country, distinguishes itself from other hiking areas with its well-established infrastructure and clearly marked trails.
For the past fifteen years, Arngrímur Viðar Ásgeirsson, owner of Álfheimar, has aided tourists in their search for natural beauty by offering a complete 3-7 day package to visitors so that they can simply relax and enjoy their time.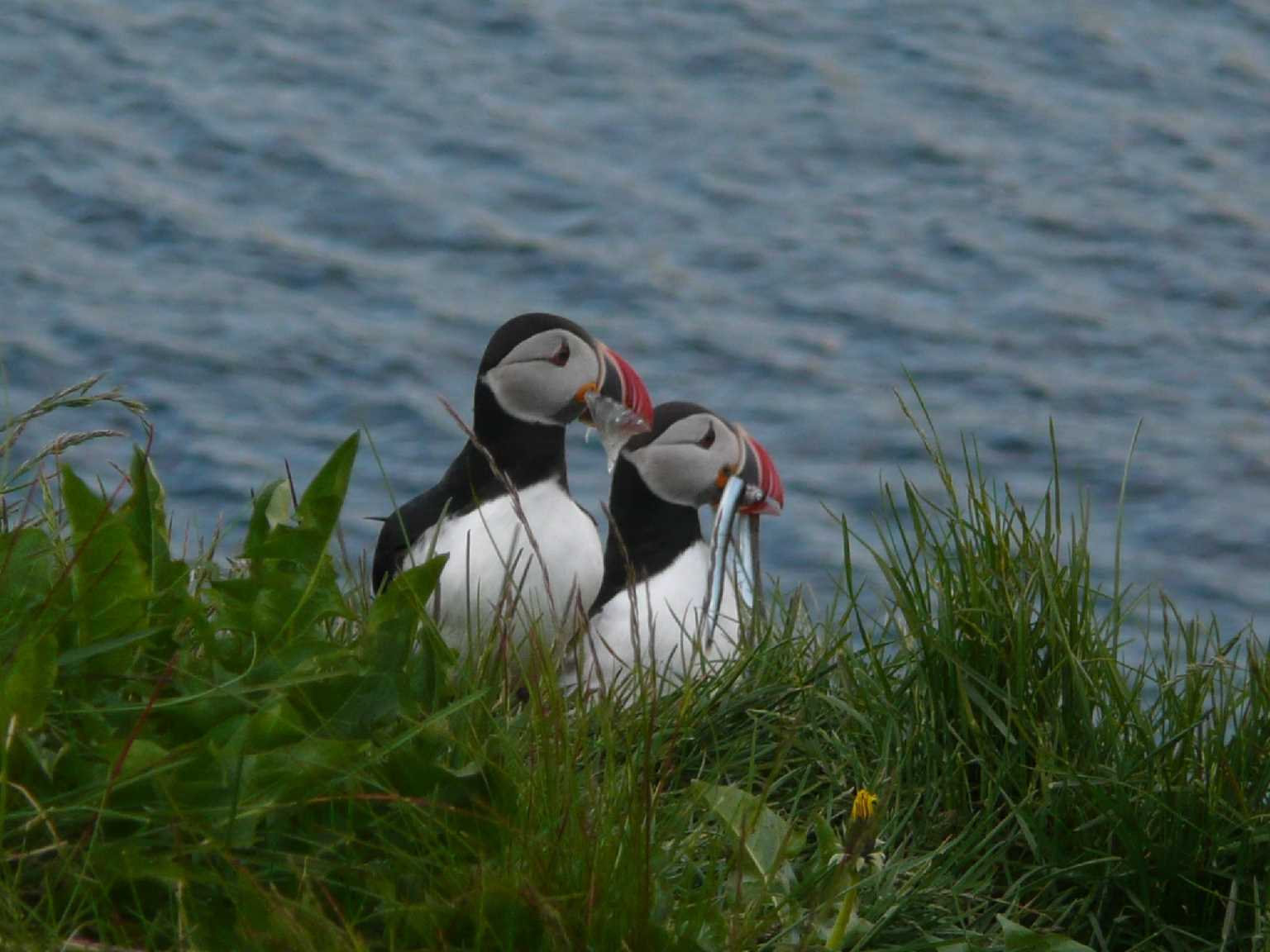 Often referred to as comfort hiking, Álfheimar offers a complete package and includes hotel accommodation and local restaurand dishes. Though days can be long and rigorous, Álfheimar provides its guests with a comfortable place to rest after a day out in nature. The only thing that they need to bring is a good pair of hiking boots and warm clothes.
"We have spent time creating the different day tours from our hotel and have hosted every level from amateur to experienced hiker. Our  local guides give our guests opportunity to see places that they might not find on their own and tell them about what they see and experience," says Arngrímur.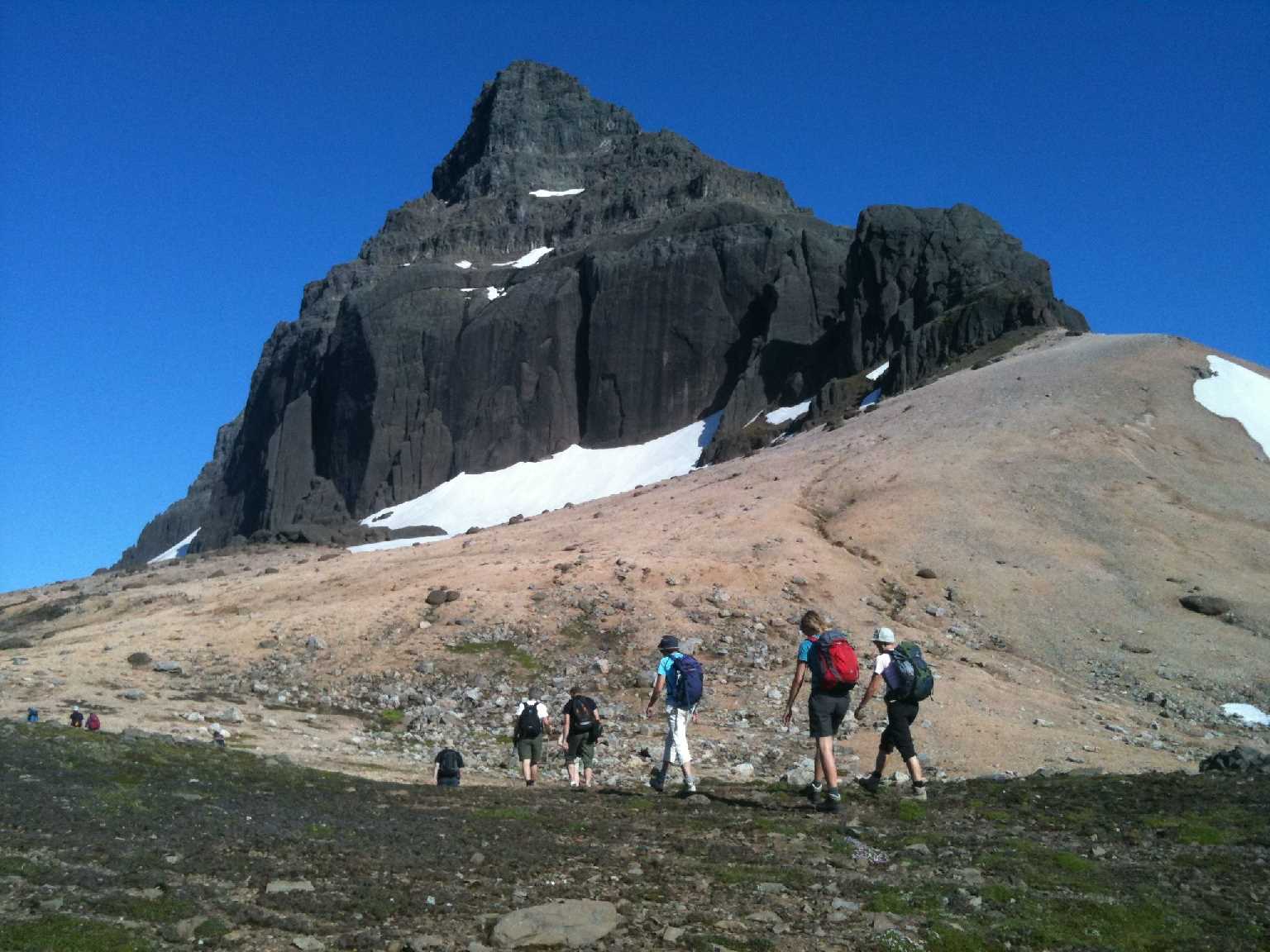 In the Footsteps of Elves
Álfheimar Guesthouse encourages its guests to slow down and take a closer look at their surroundings with its 'Hiking in the Elves' Mountain Programme'. Rather than rushing from place to place, guests are treated slow travel in the immediate surroundings where they can get a better idea of local life and nature. The community has its roots in eco-tourism, placing a special emphasis on respect for nature through environmental stewardship. This has earned the community recognition from the EU's Blue Flag programme for its environmentally friendly harbour, Hafnarhólmi. Birds, especially puffins, circle the harbour area, which provides an ideal lookout point for avid bird-watchers.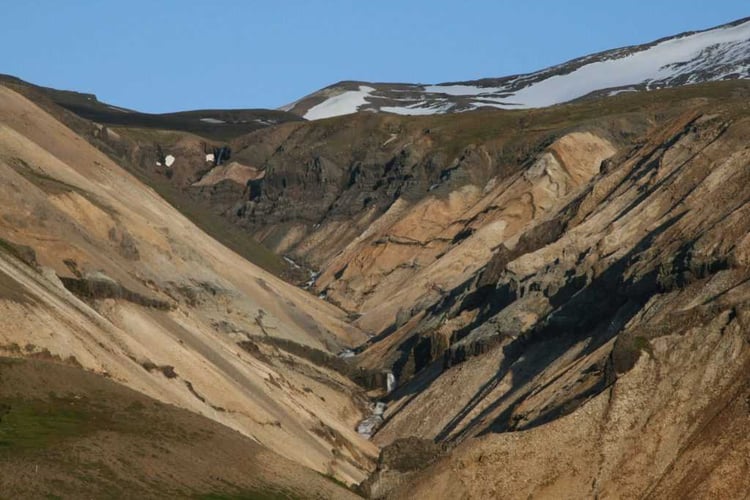 Three- to seven-day tours give travellers the chance to explore the area and break from their normal routine.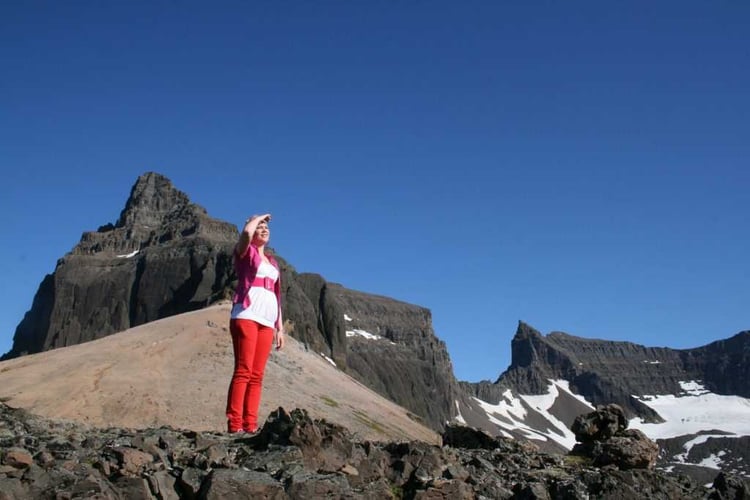 A hiking guide takes guests from the hotel to a new destination each day while explaining to them about the area. All hotel staff have lived in the area for several years and can often trace the story of a place that could cause questions to city people to a folk-tale or the local life of the village. Borgarfjörður eystri has a diverse collection of rare rocks and minerals especially rhyolite. At the rock museum of one family in the village you can see several unique types of stones found in the area. Unlike Landmanalaugar, one of the most difficult treks in the country, in Borgarfjörður eystri, rhyolite can be found close to the road and along relatively easy hiking trails.
A Quick Flight to Paradise
It is easy to get to Borgarfjörður. Air Iceland flies from Reykjavík to Egilsstaðir and then Alfheimar offers free collection to the accommodation in Borgardfjorður eystri. The flight, pick up from Egilssaðir airport and accommodation in Borgarfjörður eystri are included in the tour. Guests will be taken to one of Álfheimar's thirty double rooms, each with made up beds and a private bathroom.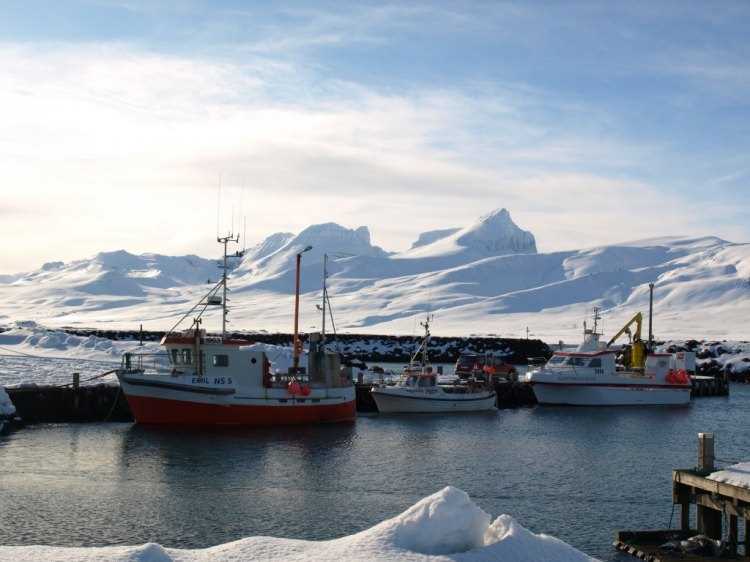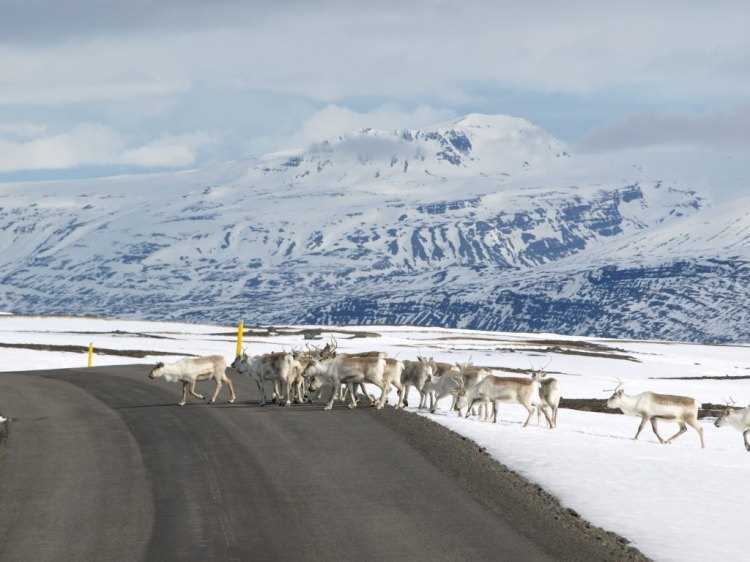 Once at Álfheimar, guests have nothing to worry about as all transportation, museum admissions, and meals are included.  Meals focus on local food and guests often have the chance to meet the farmers and fishermen who supplied their dinner. Guests are always encouraged to drop by the farms to get a better idea of daily life, and if they arrive in autumn or spring they get the added experience of participating in the autumn sheep round-up and spring's lambing season.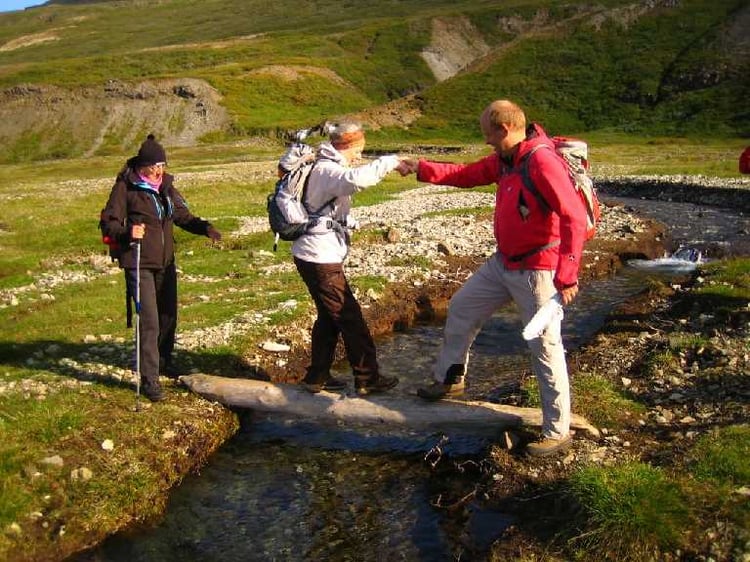 Programme for 2012
Arngrímur says that, in 2012, guests will arrive for the 7 days tour on a Saturday, so they are ready for the first hike Sunday morning. The season will start on the 2nd of June and there is a guaranteed departure every Saturday until 15th of September. If they have only one guest, it can be lovely but they take a maximum of 14 people per guide.
Because they spend 6 nights at the hotel, they can choose their 5 days of hiking when they see the weather report and the catch of the day is offered in Elves' Mountain. Hikes are from 12-18 km but, usually, they are about 5-8 hours in the countryside. Everyone likes to stop and experience the nature and the wilderness.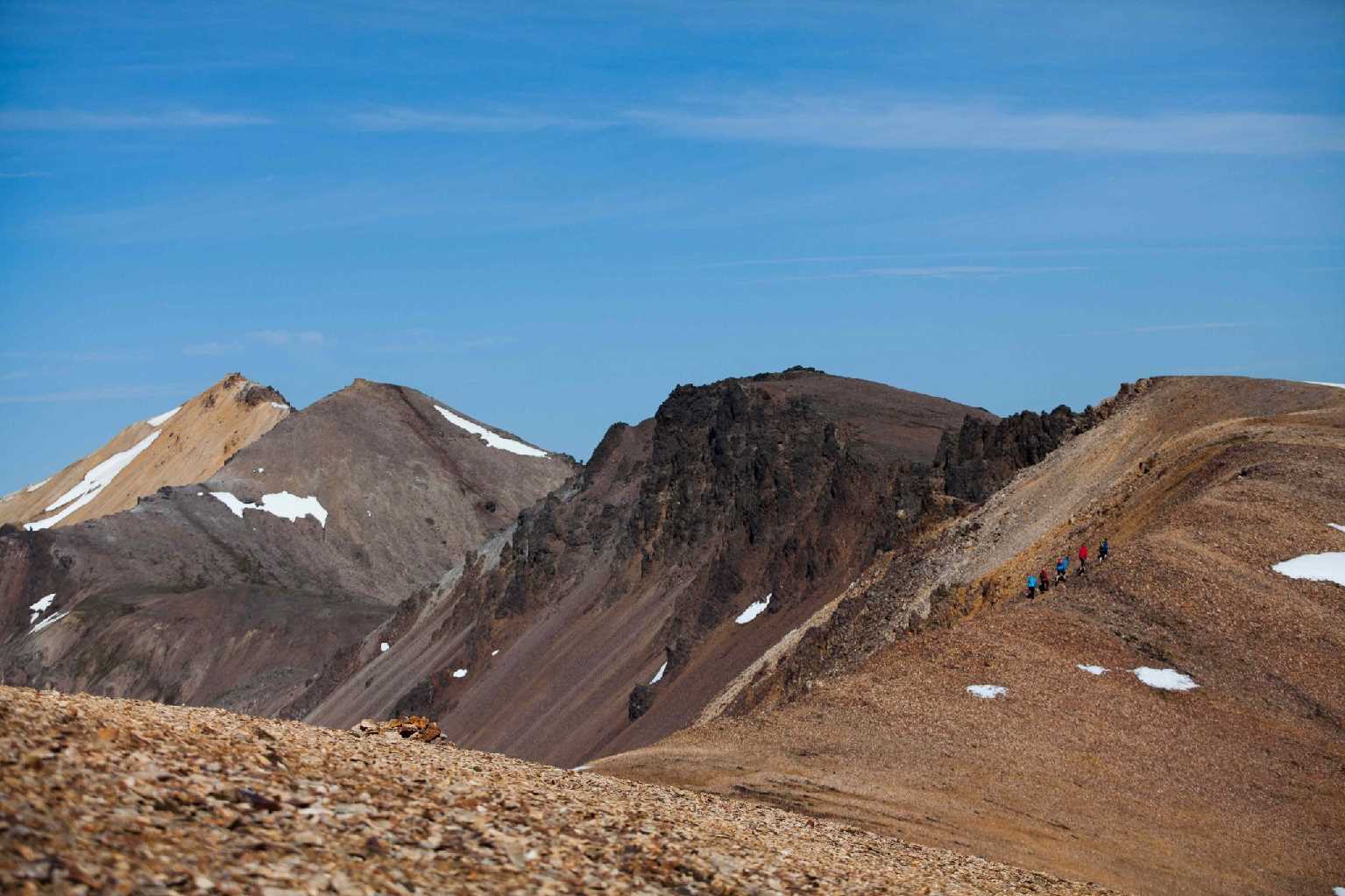 The Hiking Tour Plan
In the normal day-to-day programme, the second day begins with a hike to Storuð, or Boulder Hollow, chosen as the best hike in Iceland last year. Starting from Vatnskarð pass, an experienced guide will lead hikers across the Geldingafjall mountain. From there, you can see Njarðvík, Fljótsdalshérað valley, the black sandy beach of Héraðsflói bay and, if the day is particularly clear, Vatnajökull glacier and Mt. Snæfell in the distant east. From here it's not far to Stórurð, an expanse of enormous rocks cut through by a small river with streaming pools of icy turquoise water. The road then forks into a more challenging, yet unforgettable, hike through Dyrfjöll, the Door Mountains, or an easier way down through the valley.
Following a day's rest and hearty meal of freshly-caught fish from local fishermen, a new day begins with a more relaxed hike of 11 kilometres, stretching from Selfljót river and along the seashore to Stapavík cove. From Stapavík, the hike goes along an old riding trail through Gönguskörð pass. Until 1955, this trail was the only way from Borgarfjörður to Fljótsdalshérað valley. Once through the valley, hikers will be picked up from Njarðavík and driven to Borgarfjörður.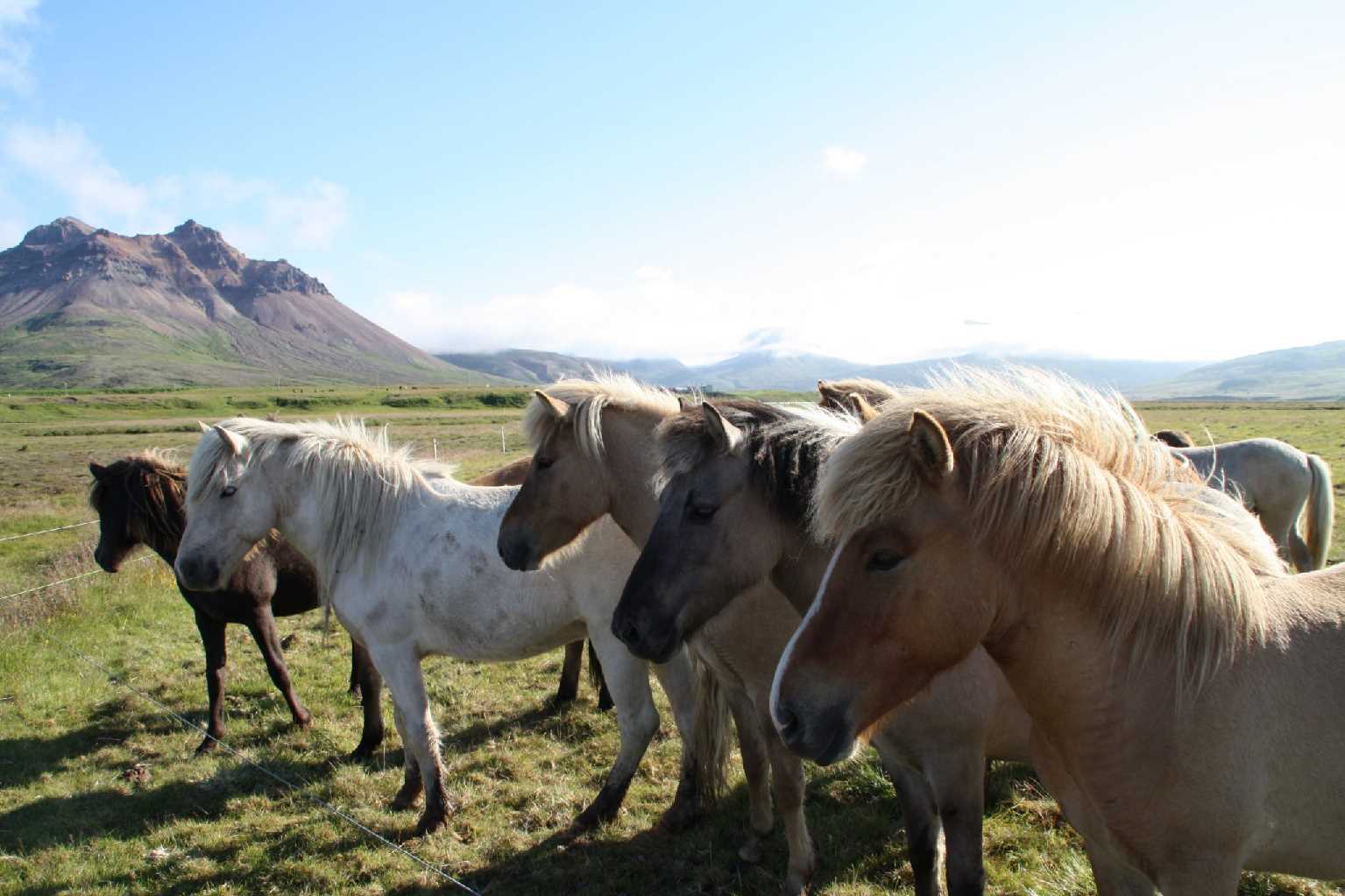 The next day is dedicated to an easy hike of 15 kilometres to view Breiðavík. Hikers begin walking over moors and will notice light brown rhyolite that turns golden in the sunshine around Lake Urðarhólavatn. As Breiðavík inlet stretches before them, they will watch the majesty of rhyolite mountains' expand in an array of pastel colours. After a gentle walk along a sheep trail, it's time to enjoy the atmosphere, waterfalls and peace in Breiðuvík before heading up to Gagnheiði ridge which is the best viewpoint over about 500 metres, and then it's back to Bakkagerði.
The fifth day is a gentle one and includes a cultural tour around the immediate area of Borgarfjörður encompassing the Old turf house, concert hall, local fish factory, and a workshop that turns rock to art. The local museums of the artist Kjarval and the fairytale museum where you can learn a little more about the local elves are also on the route which, of course, includes the Elf rock and the local church.  Following a delicious fish soup from the local Álfacafé, the guides lead hikers to Hvolsmælir peak which lies at the foot of the Door Mountains.
The hikes will continue the next day with Brúnavík Bay. It starts at Borgarfjörður's environmentally friendly harbour, Hafnarhólmi, with a visit to the puffins and other nesting birds such as the harlequin ducks. Moving up from the coast, the hike passes through vegetated mountain screes to Brúnavík pass, descending to Brúnavík inlet. Here lies a black sand beach littered with beautiful stones and a small stream that hikers can cross barefoot, staying that way until they reach Hofstrandarskarð pass. The final part of the walk flanks Helgárgil, a canyon where a myriad colours are reflected, and heads back towards Bakkagerði village.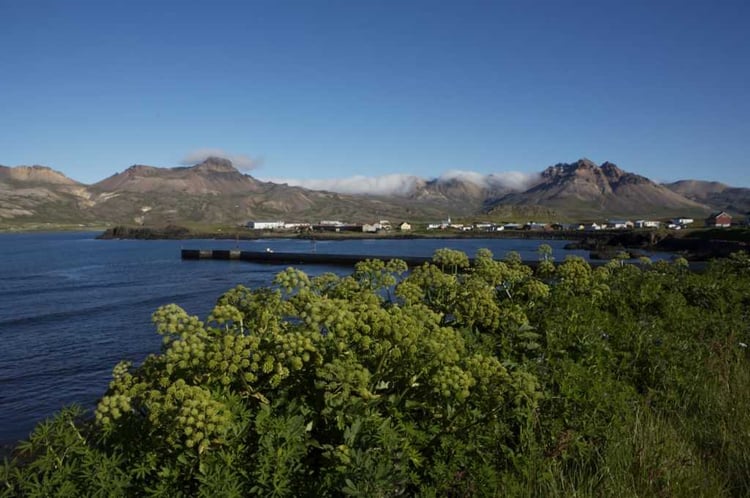 A Time to Choose a New Direction
Guests have the option of continuing their stay in Borgarfjörður eystri or choosing to take a tour that includes travel to Mývatn and Akureyri. The difficult task of leaving Borgarfjörður is softened by the beauty of Mývatn, which hosts a variety of birdlife on its peaceful shores. Guests will visit Mývatn's famed natural geothermal bath and stay at a nearby farm holiday guesthouse. From there they will be driven to Akureyri, where they can spend the day before heading back to Reykjavik.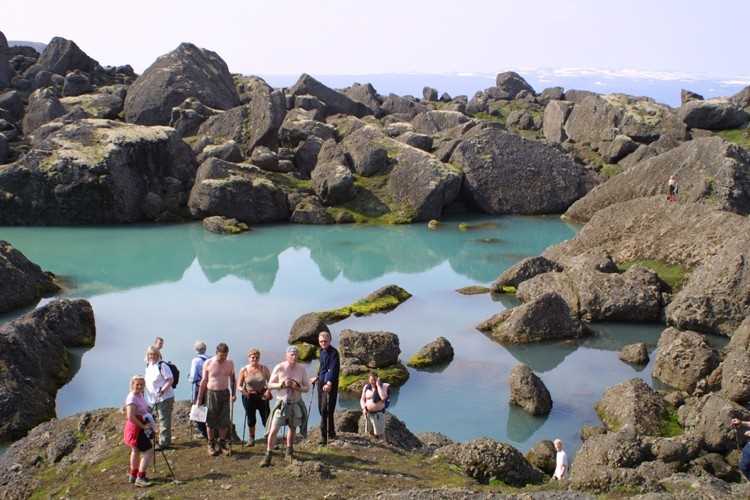 Preparing for the Hikes
Álfheimar Guesthouse's owner, Arngrímur Viðar Ásgeirsson, has taught sports at the local school for several years and recommends a few tips to prepare for the trip. "Though hikes are easy to moderate, I encourage people to walk for one to two hours, three to four times per week to get their bodies ready for hiking. We want to make sure that our guests get to see all the places and some require more effort to get to. Hikes can be challenging, but we make sure we find out each hiker's capability before we head off on the day's hike," advises Arngrímur, "and if someone decides to take a day off, we can help them to find short hikes or places to go in the little village of Bakkagerði".
A Visit To Fairy Tale Land
Guests can take a close look and learn information about the landscape's geology by going to the rock museum which then leads into every child's dream, 'Fairy Tale Land'. Adults and children alike can hear stories and kids can try on elf costumes as they visit a castle, the elves' mountain home, and dive under the sea to a mermaid's world.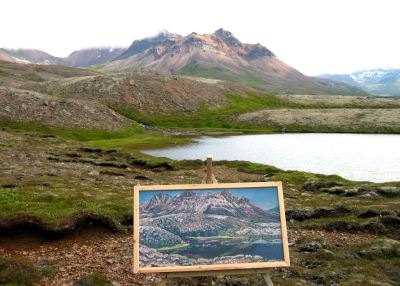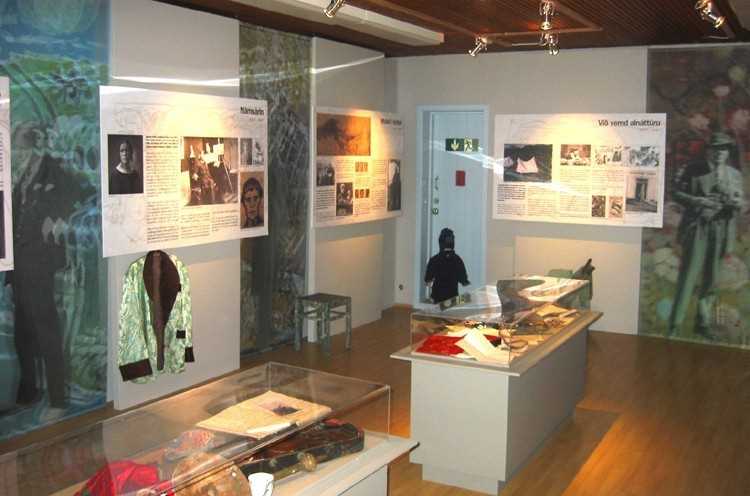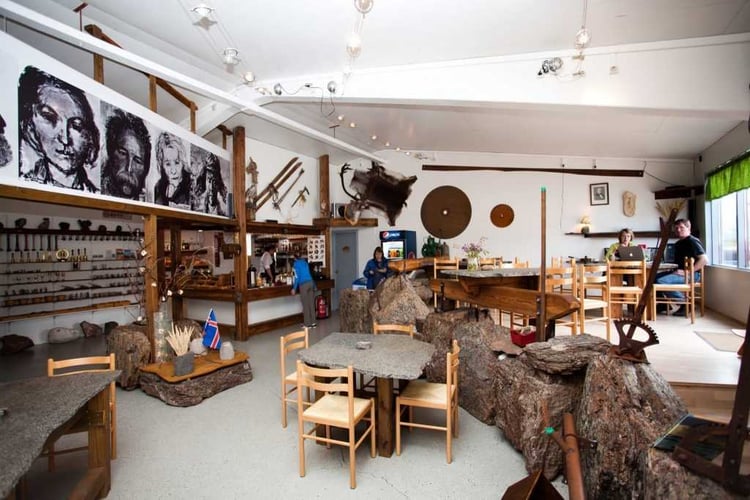 The Art of Kjarval
An exhibition about  Kjarval, one of Iceland's most famous painters, takes guests through his life and displays his sketches of local people. For guests looking for a cosy café. Elf Café offers a delicious fish soup, homemade cake and cookies, coffee, tea and espresso.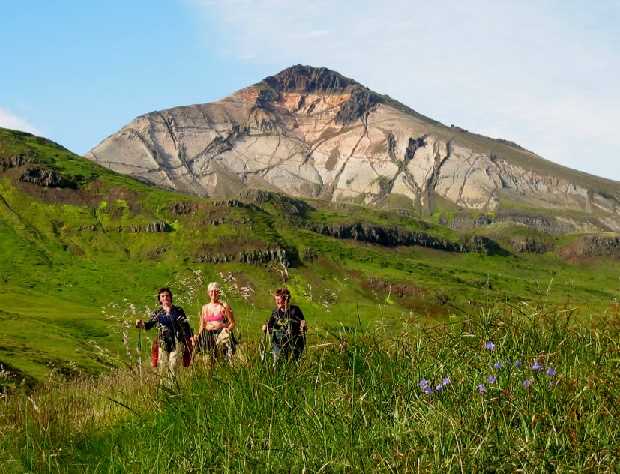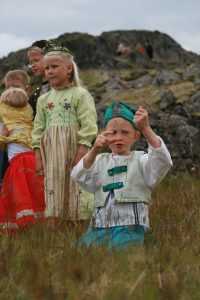 In the little fishing village of Bakkagerði and the nearby area, you can find about 140 people and a lot of elves. They offer a variety of 240 different types of beds from mountain huts to hotel style rooms. They like to have guests and are not involved in mass tourism, so will help you to find your right place to stay.
For more information, the local tourism website, www.borgarfjordureystri.is will give you a lot of material and www.puffins.is can update you about the birdlife.
QR Code info. To get more information or book accommodation or the tour 'Hiking in the Elves' Mountain', please contact
Álfheimar
[email protected] or Tel: +354 861 3677 directly or sign up on the  website. www.adventures.is.