The Historic Siglo Harbour Hostel and Apartments
Another testament to the herring era can be found at Siglo Harbour Hostel. In its heyday, the upper floor housed the many workers who came from all over Iceland to help process the fish. The ground floor served as a warehouse where hundreds of barrels of herring were kept before being shipped off to Europe. Now the completely renovated building is a full-fledged hostel with an array of sleeping options, including 3 fully furnished apartments right across the street from the hostel.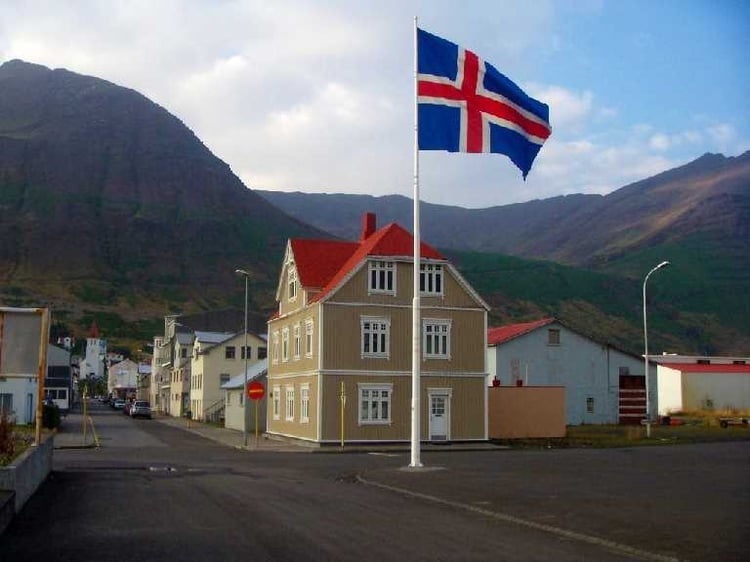 Nearby, Harbour House Café serves up a much-loved seafood soup that some claim is the best in the world. The café's friendly owner, Valgeir Tómas Sigurðsson, is on hand every day, overseeing operations himself, making sure everything is tiptop and his guests are happy.

Black Death Craft Beer on Tap at Harbour House Café
Craft beers have been taking the world by storm in recent years, and it was only a matter of time before Iceland entered the fray with its own unique brands. Despite its ominous name, 'Black Death', don't be put off. This English-style stout beer is making a name for itself and has been very well received since its debut in 2011.
If you haven't yet tried this beer, described as 'spicy sweet, with hints of chocolate and coffee, with a smoky aftertaste' by those in the know, now is the time to make it over to Harbour House Café for a taste of the real deal.