There were Stars in this Cave
Raufarhólshellir Lava Tunnel with Reykjavik Excursions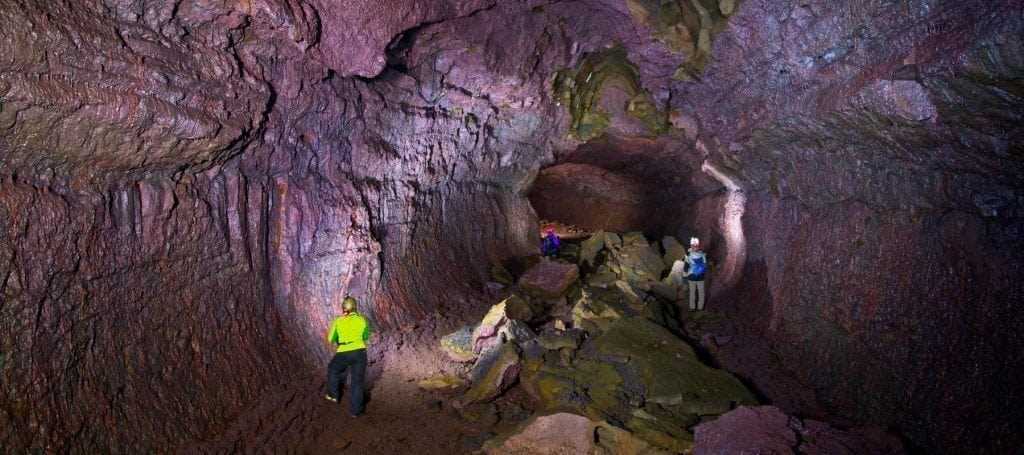 As many Icelanders will be glad to point out with a smile and even a wink, "the weather is always good inside a cave!" While weather conditions in Iceland do sometimes change drastically in a matter of minutes, you can be sure that the temperature in a cave will remain the same, no matter if it's raining or even snowing outside.
Reykjavik Excursions have recently started offering a caving trip to Raufarhólshellir lava tube which is only thirty minutes away from Reykjavík. This is great news for those who wish to experience caving in a lava tube. Rafarholshellir is a large lava tube, 30 metres wide and 10 metres high, which means you can easily walk upright in it. This three-hour tour departs daily at 10am from BSI bus station, and includes the hour-long guided cave tour. You will be provided with the necessary helmets and headlights. You have to bring your own sturdy shoes, however, as flip flops are a huge no-no in caves!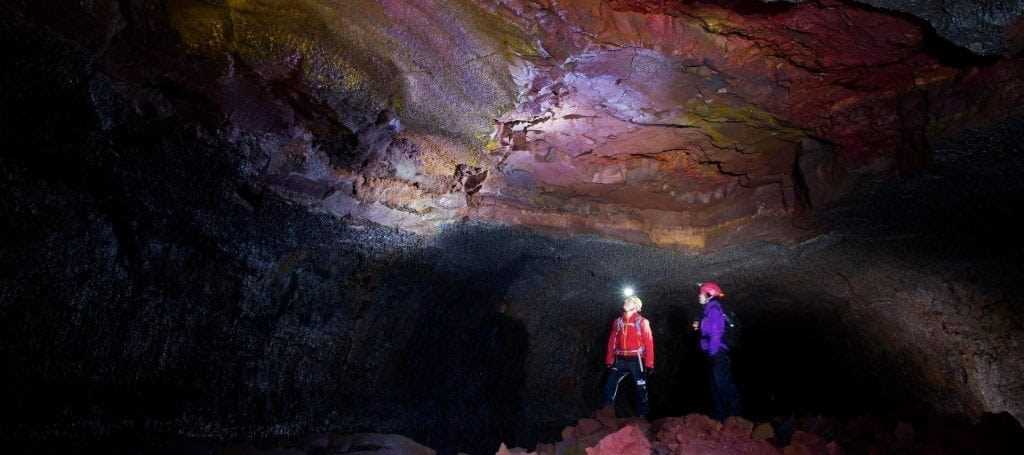 What is truly astounding is how colourful the cave itself is. There are stones here that are almost purple in colour and others that are orange, as well as the classic grey stones you might expect. This magnificent display is enough to make you want to paint a picture or at least take lots of photos. Some of the stones are covered with moss that reminds us how resilient nature is and life goes on.
Iceland is a volcanic island and it is a magnificent sight to see the lava from within. You will surely foster a deeper interest in geology as you see the different rocks and rock formations all around you. The colour variety is caused by the different types of rock minerals. This incredible setting is illuminated by light from the entrance that is above you, where the lava tube ceiling caved in at some point in the past.
If you are a true film fanatic you may recognise the cave from the movie 'Noah', in which Russell Crowe played the lead and Anthony Hopkins was a supporting actor. The director, Darren Aronofsky, is a huge fan of Icelandic nature and has joined forces with singers Björk and Patti Smith as well as the band 'Of Monsters and Men', and others to try and save it from damage. Once you've seen this lava tube, we're sure you'll understand why.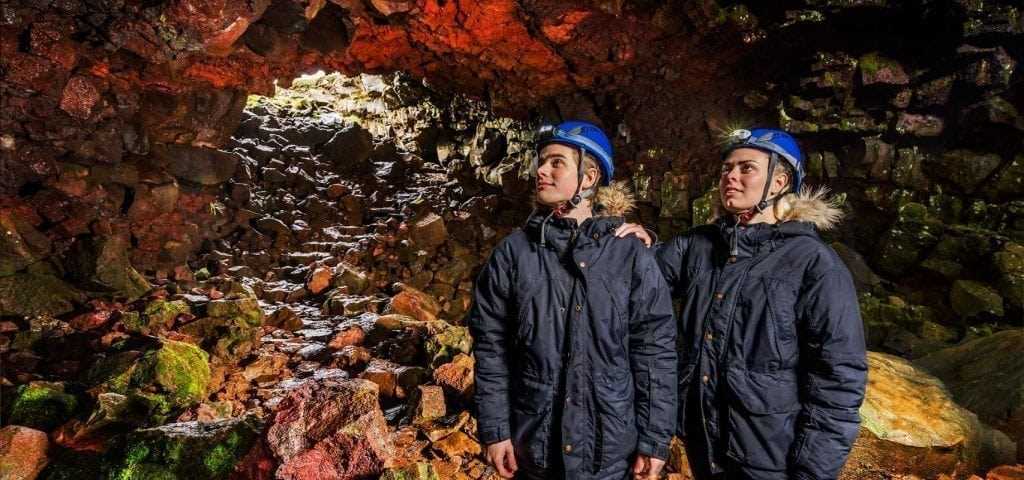 Reykjavik Excursions is one of Iceland's largest tour operators, founded in 1968. Their fleet is impressive and both their guides and drivers are professionals. They are an environmentally conscious company, with both the local quality and environmental system certification, Vakinn, and the British Standard Institutes's certification for environmental management, ISO 14001.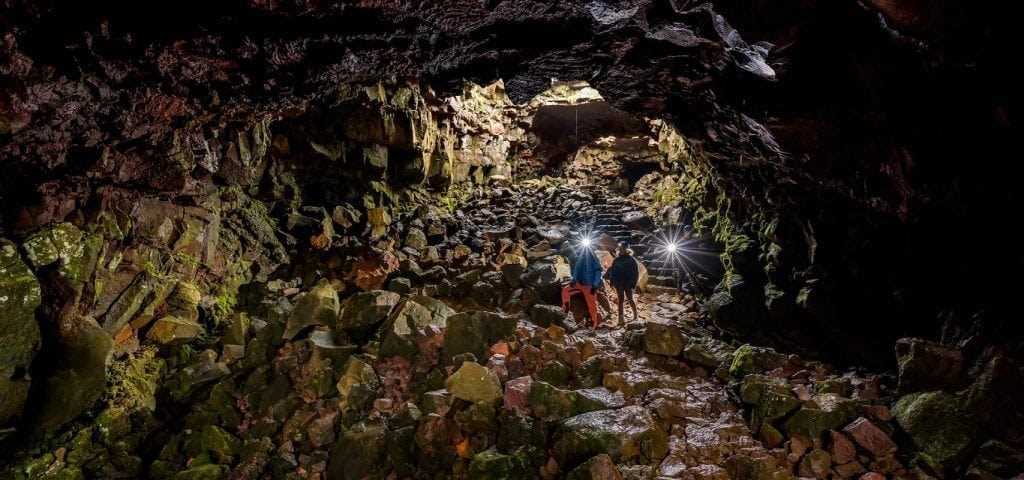 Text: Kamma Thordarson