Volcano House Rocks
New film, new food, new music and new tours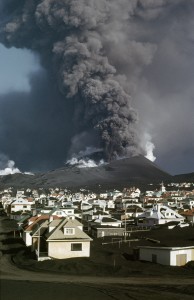 If this is your first time in Iceland, a visit to Volcano House will provide you with a splendid overview of how volcanic activity has moulded and shaped Icelandic society and its impact on the country as a whole. Icelanders, after all, have always had to deal with ever unpredictable mother nature, who usually has the last word in the matter of how one plans one's day or, as the case may be, one's life.
Cinema on Fire
In the heart of Volcano House lies a small paying cinema. New for 2013 is a dramatic film by Emmy-nominated producer, Jóhann Sigfússon, documenting eruptions from Settlement days to the latest eruption of Eyjafjallajökull and showing their effects on the population.
There are two other 20-minute documentaries chronicling two of Iceland's most notorious volcanoes of the last 40 years.
    The first film takes you back to the 1973 eruption in the Westman Islands. The real protagonists in this volcanic drama however, are the Icelanders themselves, who managed to evacuate all 5,000 residents from the island in just a few hours in the middle of that fateful night.
    The second film covers the recent eruption of Fimmvörðuháls and Eyjafjallajökull, in all its fiery splendour and glory, which will undoubtedly leave you with a better understanding of what brought most of Europe's air traffic to a standstill just a few years ago. The accompanying dramatic music and breathtaking aerial photography contributes all the more to this riveting documentary's impact and power.
A downtown café with all the best ingredients
Volcano House is also known as a late-night café where you can order a proper espresso or cappuccino, teas, hot chocolate, or try a cold Icelandic beer or a shot of Brennivín. Time-honoured Icelandic cakes served with whipped cream and skyr desserts are baked on the premises. Check out the new menu which includes a hearty and warming plokkfiskur (a creamy white fish stew with potatoes) or the langoustine (mini-lobster) soup, both served with traditional  rye bread. There's even that curious combination of cheese toast with jam, that has been a much loved national snack for generations of Icelanders.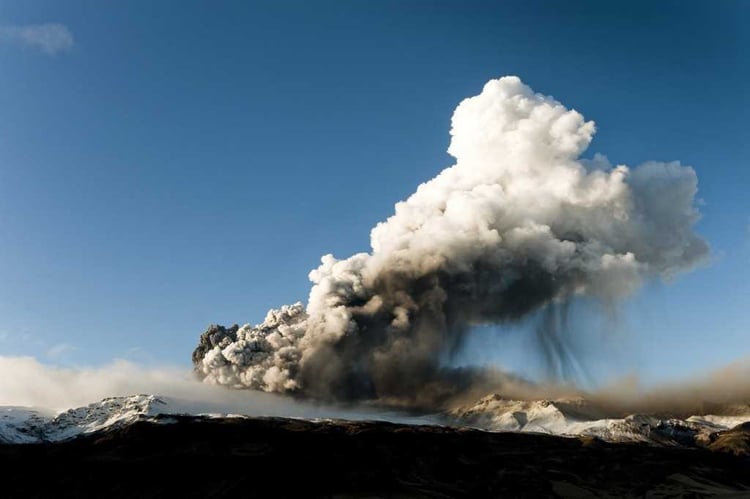 A little night music at Volcano House
Musical evenings of Icelandic folk tunes as well as more modern sounds by various local musicians are planned for weekend evenings, June through August. Pop in for a listen and browse Volcano House's interesting hands-on collection of volcanic ash and rock, semi-precious stones from East Iceland and other geological curiosities.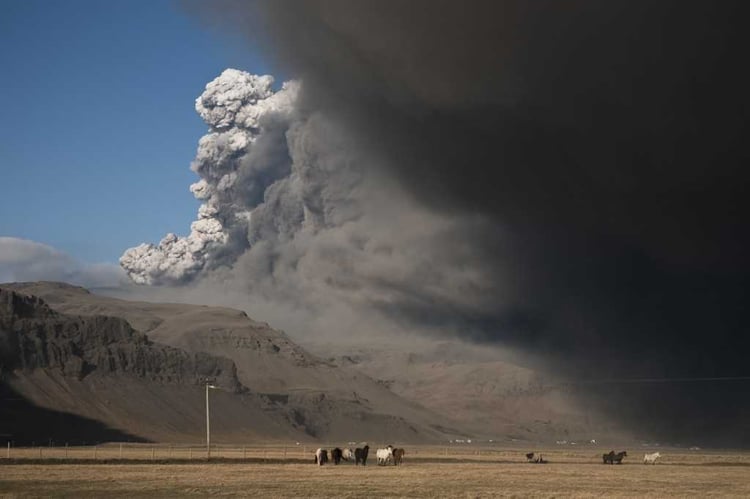 Book a Volcano Tour
Lastly, now that your curiosity is piqued, it's time to book a tour to see any one of Iceland's magnificent volcanoes. Volcano House has recently teamed up with leading tour guides and agencies to offer you a variety of volcano tours around the country that you can book right at Volcano House.