World's Apart, But Much in Common
Iceland may be the most important fishing nation in Europe, but China has the largest fishing industry in the world.
China and Iceland, two nations separated by thousands of kilometers, have a lot in common when it comes to the impact of its fishing industries. Both nations are seeing their fishery value and aquaculture businesses continue to grow, with each country a leader in certain areas.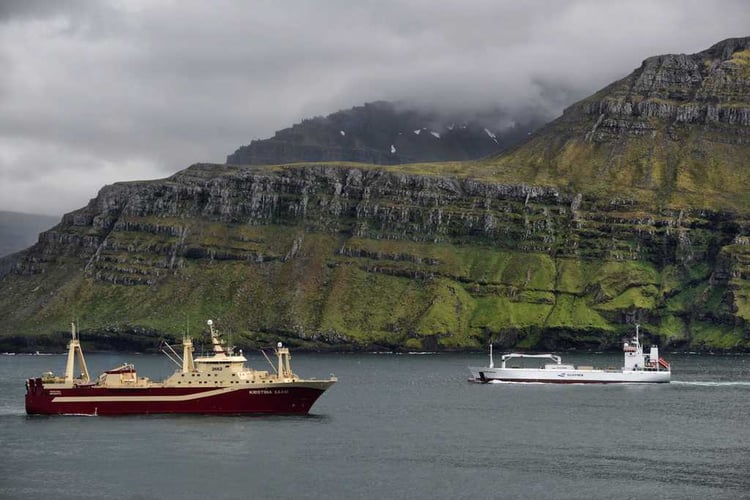 China's Continued Growth
China is the world's leading producer, consumer and processor of fish, contributing one-third of the global fish supply. China's fish production has tripled in the past 20 years, and about three-quarters of its supply now come from fish farms, instead of wild-caught species. It is difficult to know how best to describe China's fishing industry. The country's economy has grown at such a fast rate in the past decade; its industries have grown quickly too. China's seafood industry is now the largest in the world. The fish farming sector alone is worth an astonishing £25 billion, producing 32 million tons a year which accounts for over two thirds of the world's total production.  
As for Iceland, the focus on wild fish stocks is the main priority. Sustainable and responsible harvesting of wild fish stocks in Icelandic waters and good treatment of the marine ecosystem is of a fundamental importance to Iceland. The fishing industry in Iceland is meeting demands of buyers for sustainable use of marine resources with Iceland Responsible Fisheries program, developed on the basis of commitments made through national law and international agreement. Iceland's fishing industry is thriving and remains one of the most important in Europe.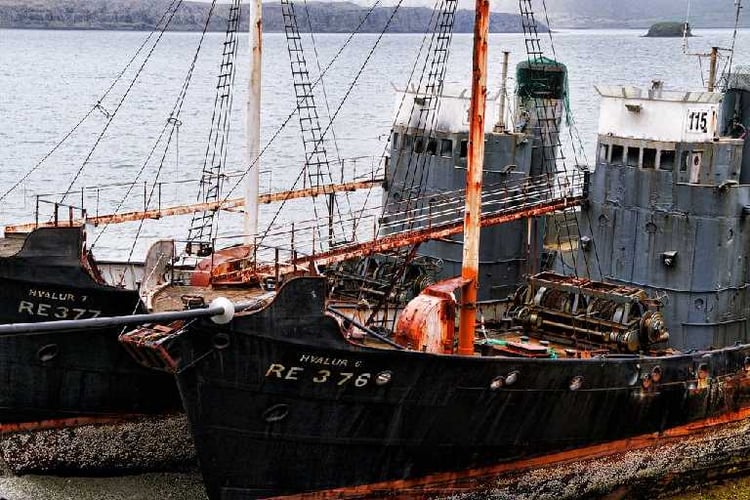 Comparing the Economic Impact
Iceland, while a much smaller nation, has put up some impressive numbers. Iceland's fishing industry is one of the key industries in Iceland, and directly employs around 9,000 people, or approximately 5.3% of the total workforce on the island. The fishing industry contributed 11% to the GDP directly, and 25% if account is taken of the indirect effects of the ocean cluster in 2012. Additionally, in 2012 the export production of marine products amounted to ISK 269 billion (€ 1.7 billion), a 6.8% increase from previous year and by 11.4% in quantity, a total of 749 thousand tons. Frozen products generated 53% of the value of exported marine products, and marine products account for approximately 42% of total export value.
As for China, with the improvement of cultivation technology and the steady growth in per-capita consumption of aquatic products, the output value of the Chinese fishing industry and the aquaculture industry keep growing year after year. In 2014, the gross output value of China's fishing industry amounted to RMB2.0859 trillion, and the added value was up to RMB971.8 billion. The national output of aquatic products totaled 64.615 million tons, a rise of 4.7 percent from a year earlier, of which the output of aquaculture reported 47.484 million tons, up 4.6 percent year on year.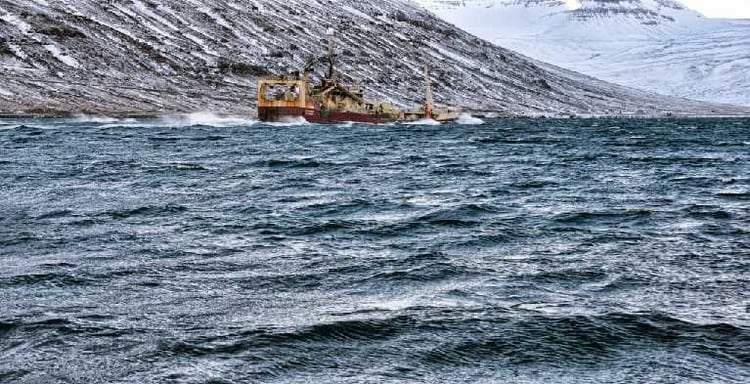 Each Country Has Strengths
Iceland is home to one of the most modern and competitive fishing industries in the world, based on protection of the marine ecosystem and a sustainable harvest.
The Icelandic fisheries management system has led to rapid advances in Icelandic fisheries and has been accompanied by the development of manufacturing and service industries that draw on long experience of the practical needs of fishing and fish processing operations. The fishing fleet is equipped with advanced technology and the same is true for the processing facilities on land. Among the leading fields are software, electronic and digital equipment, as well as land-based weighing and process control. A wide selection of packaging for handling storage and retailing of fresh and frozen products are made in Iceland, as well as trawl nets, safety equipment and protective clothing. Icelandic manufacturers have designed and installed many processing plants around the world for companies ranging from vessel owners to industrial food processors.
Meanwhile, China has been making significant progress in aquaculture over the past two decades. China has significantly increased its fish production through the expansion of aquaculture. According to recent statistics, 65% of China's aquatic output came from aquaculture, and the remaining 35% from marine capture fisheries.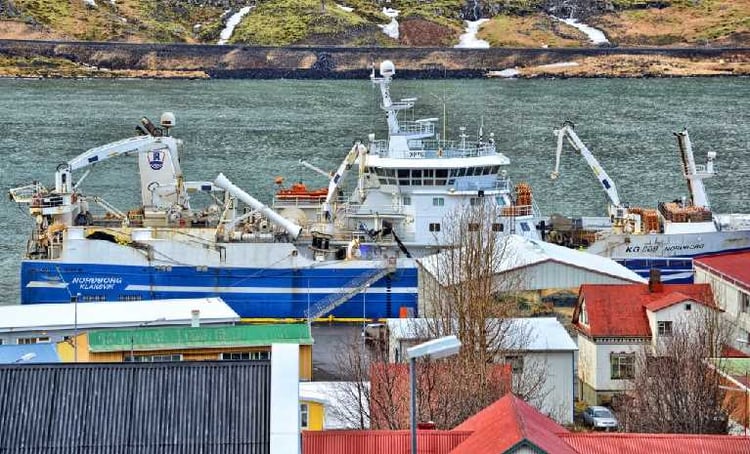 Distinct Differences
But, there are differences. For instance, Iceland's exclusive fisheries zone has an impressive area of 760,000 square kilometers, seven times the area of Iceland itself. Some of the largest fish stocks in the North Atlantic are found within Icelandic waters, including halibut, haddock, and cod, which is Iceland's most important stock.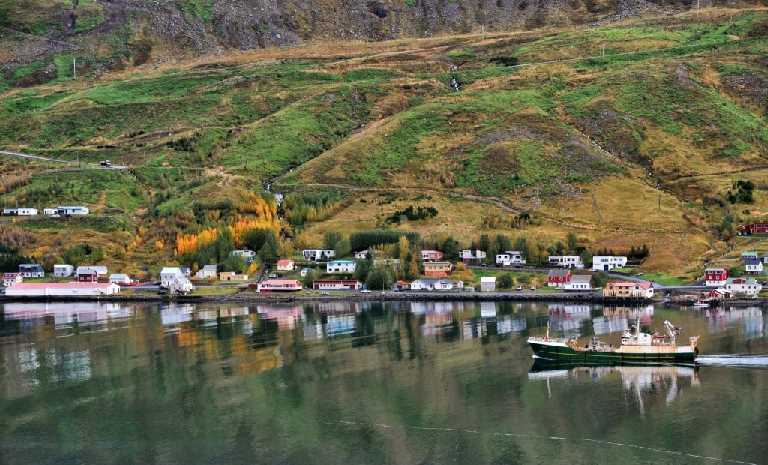 The seas surrounding China, however, contain about 3,000 marine species, of which more than 150 species are fished commercially. Some major marine fishing species in recent times are hairtail, chub mackerel, black scraper, anchovy and some species of shrimp, crabs and smaller fish. China has a coastline of 14,500 kilometers and an exclusive economic zone of 877,019 square kilometers. The fishing grounds range from sub-tropical to temperate zones and include 431,000 square kilometers of continental shelves (within 200 meters deep).
Photos: Atli Egilsson