A Global Leader in Fishing Gear
Hampiðjan manufactures equipment including trawls, ropes, and netting
Hampiðjan is a global leader in the making and servicing of quality fishing gear for trawlers and purse seiner operators around the world. The company operates 35 fishing gear net lofts and sales offices on four continents, with a central manufacturing facility that produces ropes, netting and specialized products for the oil and offshore industry in Lithuania.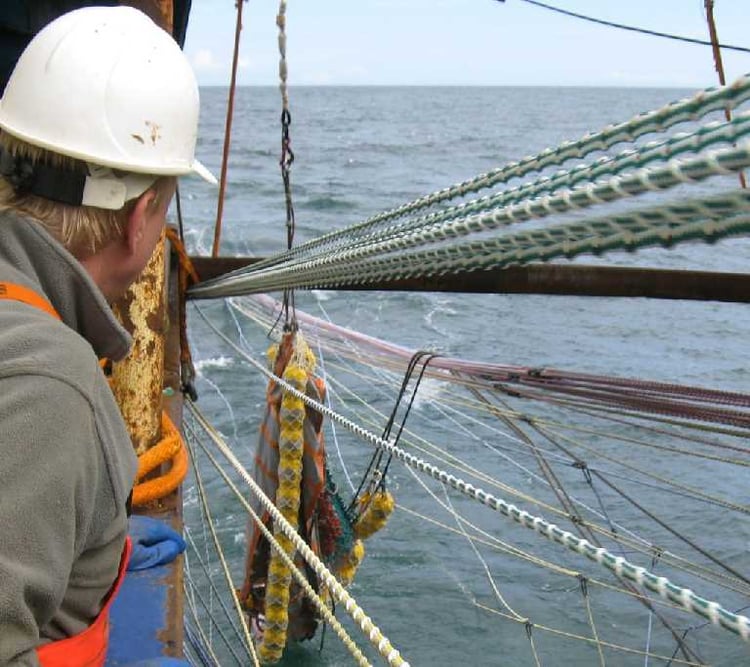 Top-Notch Fishing Gear
The company's brand names for fishing gear are some of the best recognized in the world's fisheries, including the Gloria, Cosmos Trawl, and Swan Net pelagic Self Spreading Trawls. Hampiðjan manufactures pelagic trawls and bottom trawls for various types of fish, trawl doors, and efficient and durable purse seines.
Hampiðjan's DynIce Warps are a revolution in trawling as they are proven in pelagic fisheries to reduce weight, increase trawl opening, improve handling and reduce fuel consumption during trawling. The warps use the most advanced patent-pending and complex design for a winch line for deep sea lifting and lowering as well as for towing fishing trawls.
Meanwhile, the company's DynIce Ropes are used in the commercial fishing, seismic, mooring, tugging, yachting, lifting, leisure, off-road and military sectors. They are 12 strand braided ropes which are very popular for their roundness and smooth surface. Under the DynIce name there are extensive selections of ropes to suit different uses. Other well-known products include Helix Self Spreading ropes, Dynice Data, MAGNET Polyethelene netting, UTZON Nylon netting and Dynet Dyneema netting.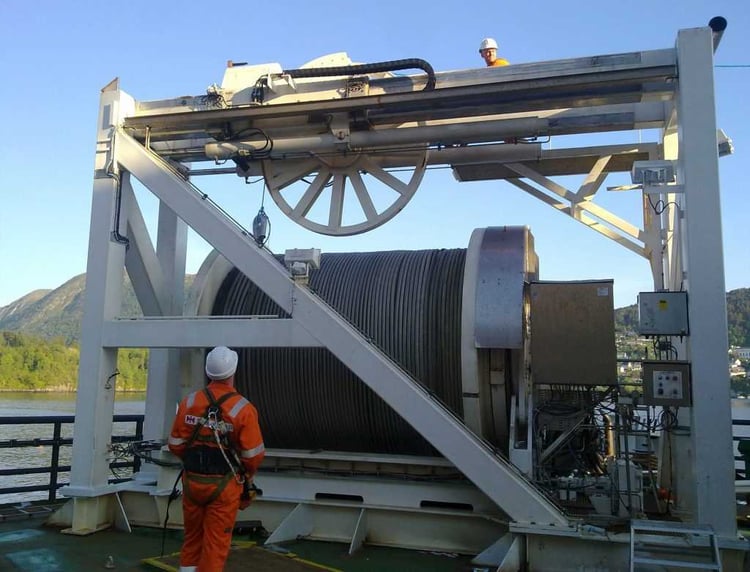 Offshore Industry
Hampiðjan also offers equipment for offshore operations and the oil industry. By choosing the company's advanced DynIce and DynIce Dux ultra-high performance ropes for offshore applications, its customers can be sure that they are using products that are at the cutting edge of known technology. The longest rope of this type in current use for deep sea lifting is a DynIce Warp 30 mm, in a single length of 12 km. Longer lengths and larger diameters are possible. "In the last two decades we have extended our market lead to the offshore and oil industry by developing new ground-breaking products and innovative solutions with multiple variations of our Dynice Super-Ropes, also in high demand for various commercial, leisure, yachting, mooring and rescue activities," says Haraldur Árnason, marketing and sales director.

Long Company History
"We aim to stay in the lead and strive to be the best," says Haraldur. "Our 80-year saga has shown us that the two objectives are closely related with product development as a common denominator and the provision of a good service. Therefore, product development and delivering the best possible service to our customers is the essence of our being."
Hampiðjan
Skarfagardar 4, 104 Reykjavik
+354 530 3300
[email protected]
www.hampidjan.is
JG