Á Hreindýraslóðum Guesthouse: In Reindeer Country
Iceland cannot boast of having an especially grand selection of wild land mammals, but many people are not aware of that a sizeable herd of reindeer reside in the East of Iceland. Á hreindýraslóðum (Home to the Reindeer) in Skjöldólfsstaðir in Jökuldal valley offers you a chance to spend the night in reindeer country. Á hreindýraslóðum serves as a makeshift museum of the history of reindeer in Iceland, it has a craft store and just a few kilometres away there is a small zoo where you can see a few reindeer up close and personal.


The guesthouse's theme is of course reindeer and everything connected to them. The walls are lined with reindeer horns, skins, reindeer products, pictures and information. Á hreindýraslóðum can accommodate up to 37 people, in either made up beds or sleeping bag. Breakfast is included as well as other meals if requested. Included in the price is access to a small swimming pool and jaccusi.  For further information visit www.ahreindyraslodum.is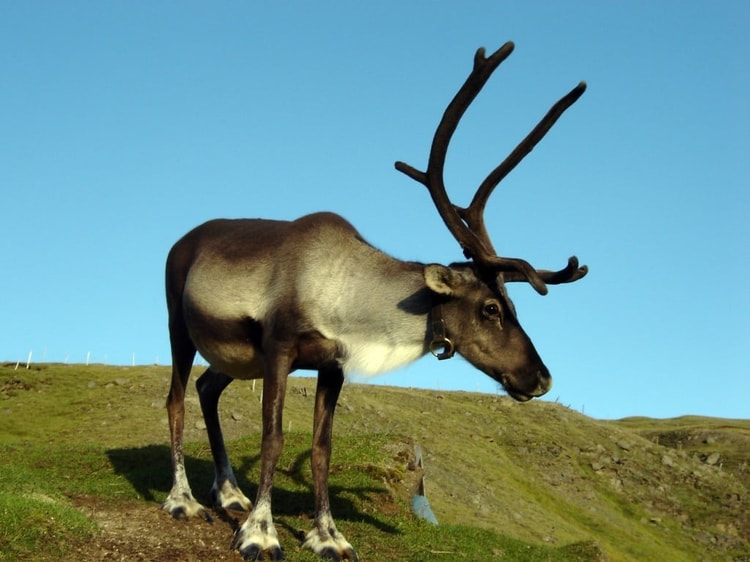 Zoo and Crafts Store just around the Corner
Just 17 kilometres away, in Klaustursel,  you'll complete the reindeer theme byactually seeing them up close. There is one male, one female and a year old calf. Locals say that the male and the calf are very friendly, but the female is very shy, so don't be offended if she seems aloof. To get to Klaustursel just ask the manager in Skjöldólfsstaðir. On location is also a crafts store where you'll be able to purchase purses, hats and various trinkets all made out of reindeer skin, hair and horns. For those with qualms about fur products – Icelandic reindeer are hunted responsibly and with government supervision.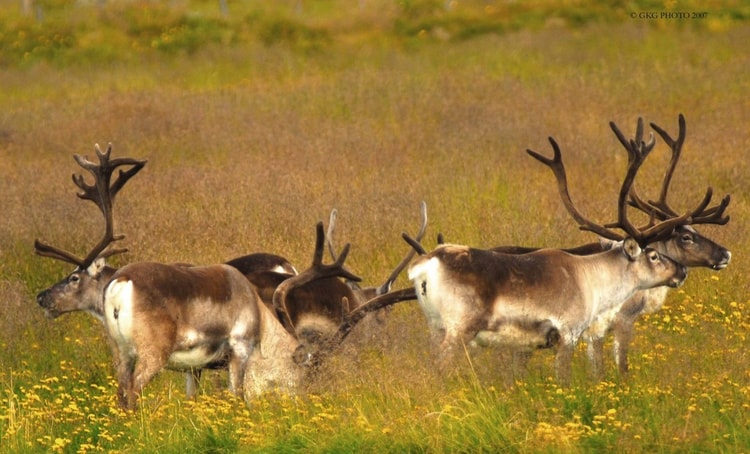 Iceland's Fauna
Reindeer in Iceland are not a native species and were first introduced  to Iceland's eco system in the early 17th century. Attempts were made in several places around the country but most did not survive Iceland's extreme climate, except in the Eastern part of Iceland. The stock is now around 4500 animals and efforts are made to keep that size each year. Each year hunting quotas are issued according to both areas and gender, that way it is ensured that the population is spread equally and the ration of males to females supports the breed's renewal. For those who are wondering which are the other wild land mammals found in Iceland, they are: minks, mice, rats, rabbits, all of which arrived with humans at various stages in history. The only native wild land animals in Iceland (if there is such a thing) are the arctic fox and the occasional polar bear who have been known to wander onto the shores of Iceland from time to time.
Fore futher information visit:
www.ahreindyraslodum.is