Icelandic Times checks out Fjöruborðið Restaurant
A Spring Evening in Stokkseyri
Icelandic Times checks out Fjöruborðið Restaurant
Chef Robert was busy pouring drinks when we arrived. The well known song Vorkvöld í Reykjavík, (a Spring Evening in Reykjavik) was playing softly in the background. A table of tourists who had spent the day exploring a glacier with a guide, talked animatedly over dinner in the front room. The low slung building with pleasantly creaky wooden floors, once serving as the search and rescue building of Stokkseyri, is now one of the most popular lobster restaurants in Iceland, with over 35,000 patrons dining there in 2011.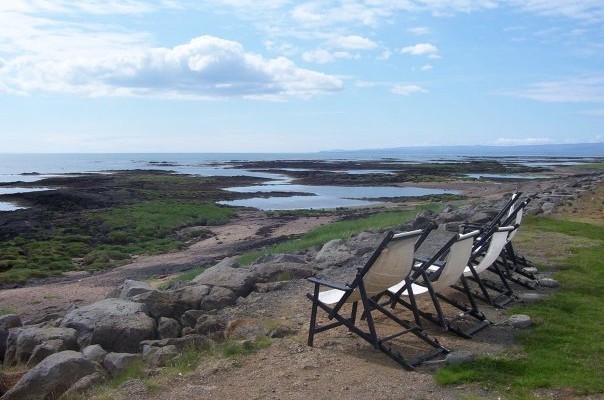 15 tons of lobsters can't be wrong.
Fjöruborðið's website says that some 15 tons of lobster are used annually to make its famous soup, aka langoustine soup. Hmmm….impressive statistics but does it really live up to its reputation? After all, there are many fine restaurants right in the capital, so is it really worth the 45 minute drive over a mountain in sometimes dubious weather conditions? Yes! I am happy to report that the soup was sublime. And just forget the word soup, how pedestrian! Chef Robert informs me that it is, in fact, a classic bisque de langoustine.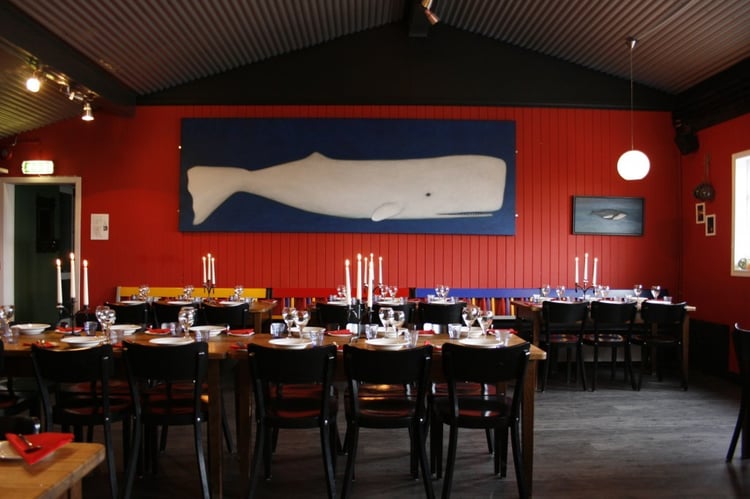 Whatever name you go by, it was delicious and I would have happily eaten another bowlful had I not needed to move on to taste everything else that was set before me: lobster tails that were perfect in themselves, homebaked bread with various dipping sauces and if, per chance, you are not partial to sea food, there is a wonderfully tender roasted fillet of lamb served with baby potatoes and red wine sauce that is excellent. A crisp salad made with local produce was refreshing and nicely complemented the seafood and meat dishes. Right on cue as soon as we had finished the lobster tails, our attentive server brought a warm wet cloth for our, by then, messy hands, which was much appreciated.
From the outside, Fjöruborðið appears deceptively small but in fact, it can seat several hundred all told, something that those having a tête-à-tête in the main building would never guess. Facing the ocean out back, a large permanent marquee can seat another 100 or so guests. All that to say, groups are welcome.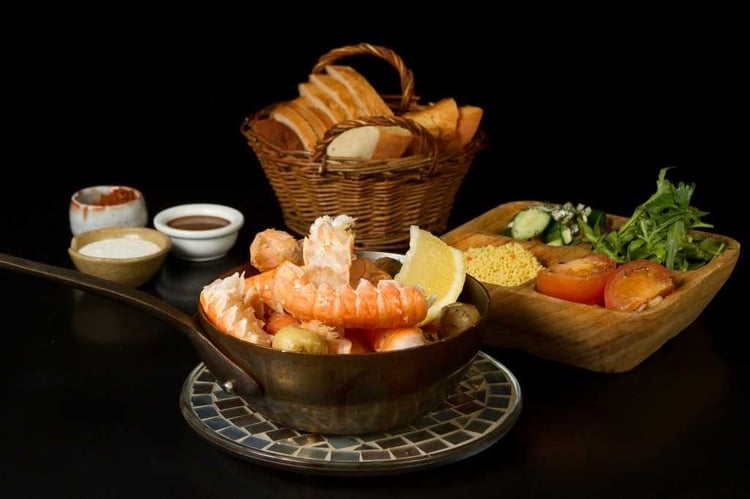 Favoured by tour guides who often bring their clients here as the ultimate finish to a perfect day of sightseeing, the restaurant has received several well known personalities such as Prince Frederik of Denmark, the Rockefellers, Clint Eastwood, Martha Stewart, Bette Midler and Cherie Booth (wife of Tony Blair).