The Heart & Soul of Iceland's Cherished Sagas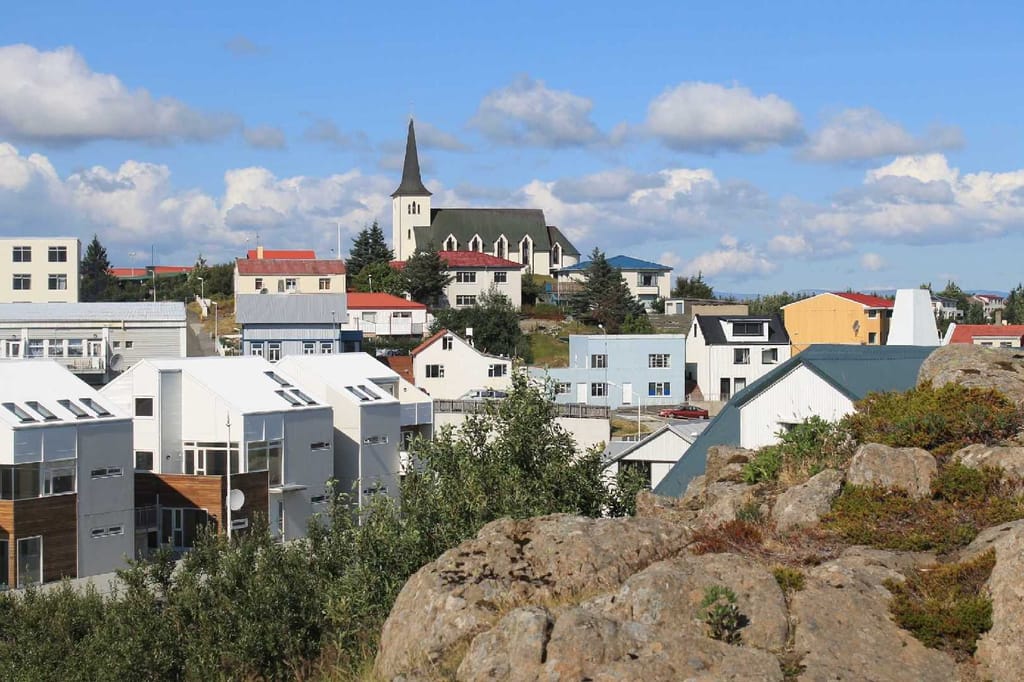 Whether you're off to visit Akureyri, the Westfjords, or Snæfellsnes Peninsula, the journey to Iceland's north always includes a stop in the village of Borgarnes. It's time to stretch one's legs, have a bite to eat and soak up nature's magnificence in this most picturesque spot, where mountains, sea and sky converge… and to take time out for some in-depth exploring of this important historical region that is often overlooked. – EMV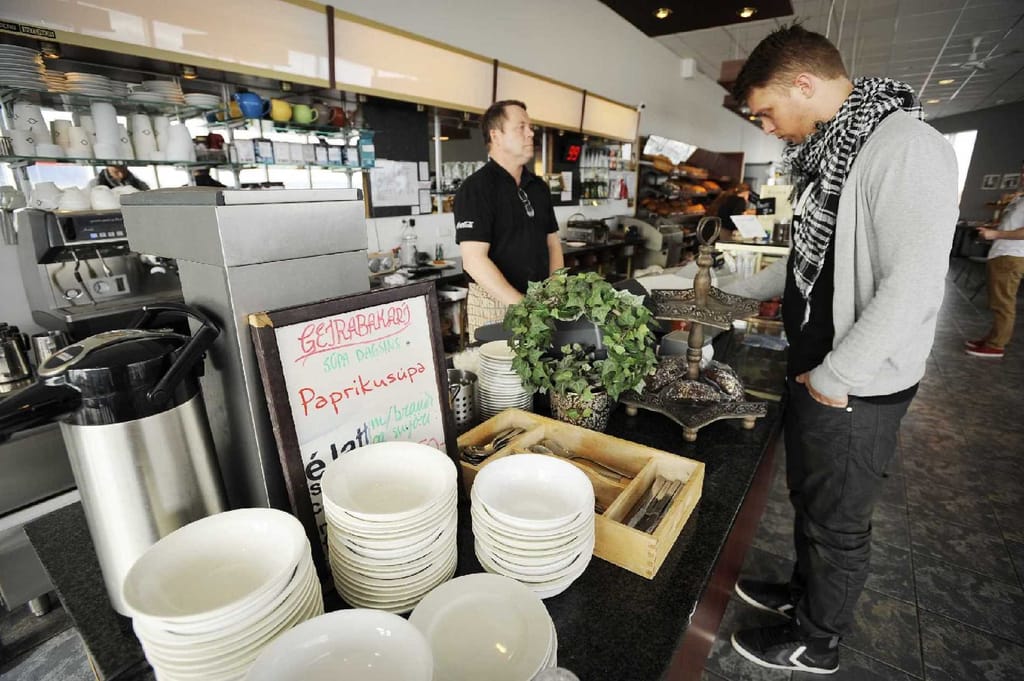 Geiri's Bakery (Geirabakarí)
Considered by some to be one of the best bakeries in Iceland, Geirabakarí of Borgarnes is a well-known pit stop for those making the journey north. Light lunches of soup and sandwiches, slices of traditional cakes and pastries, excellent coffee and the exceptional view are all a part of the charm. Popular treats include 'love balls' – similar to the traditional Icelandic 'kleinur' but with raisins and 'snúðar'– sweet cinnamon rolls iced with a layer of chocolate. Geiri's Bakery made headlines as the location that was used for 'Papa John's Pizza' in the movie 'The Secret Life of Walter Mitty' and relevant clips from the film are shown in the bakery throughout the day.
Open daily Monday – Thursday, 7.00am – 7.00pm, Friday 7.00am – 6.30pm
Weekends 8.30am – 5.00pm
Digranesgata 6, 310 Borgarnes | +354 437 1920
[email protected]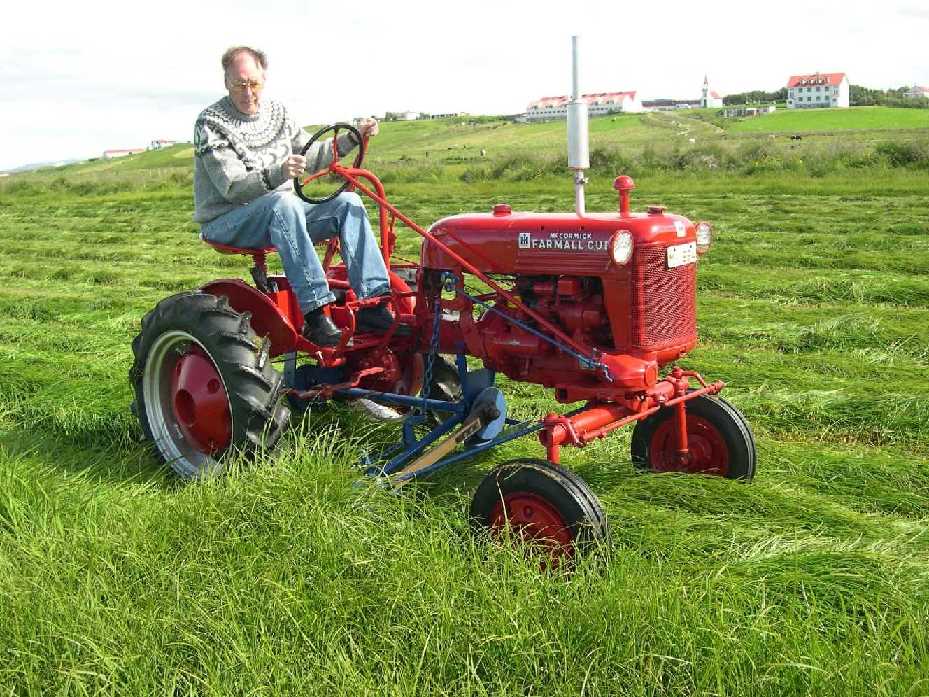 A Blast from the Past
The Agricultural Museum of Iceland Landbúnaðarsafn Íslands takes you back in time to visit 19th and 20th century Iceland when 90% of the population lived on farms. The museum gives an insightful picture of 'olden day' Iceland via an impressive number of antique farm implements from simple ploughs to the first imported tractors and a wide variety of household tools that were common on every farm.
The museum will be holding an open day on Saturday, 11 July, celebrating the 70th anniversary of the arrival of the first tractor-mower in Iceland. Festivities include a teaching demonstration on how to use the hand-held grass cutting instruments of former times. Antique tractor-mowers from all over the country will be on display and coffee, tea and refreshments will be served. Open from 10.00am – 5.00pm Admission free.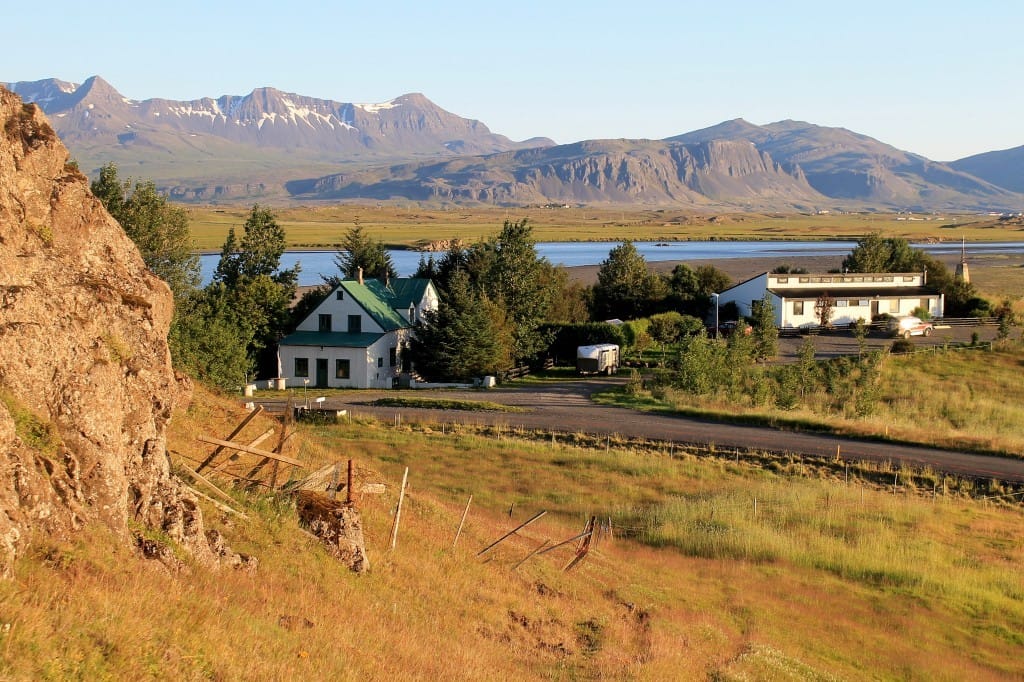 Open daily June – August: 12.00 noon – 5.00pm
Entrance fee: adults – 1,000 ISK
14 years and under – free
65 and over – 800 ISK
Landbúnaðarsafn Íslands, Hvanneyri, 311 Borgarnes
+354 433 5000 | [email protected] | www.landbunadarsafn.is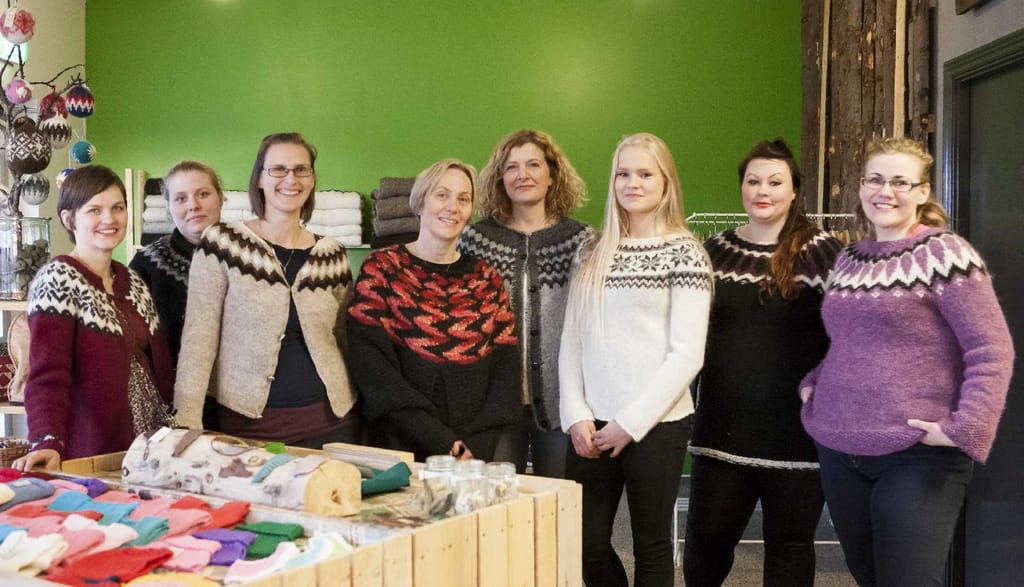 Not to Be Missed! – Authentic Icelandic Products
Ljómalind Farmer's Market specialises in exclusive regional products. Small batch production of items such as traditional skyr from a local creamery, fresh farm eggs, dried fish, grass-fed beef and smoked salmon from local producers ensure top quality products. Sugar-free chocolate candies, skyr confect, jams, ice cream and a variety of handicrafts and woollen knitwear, make unique gifts or snacks for the road. Unlike the big supermarkets, small production sometimes means limited quantities so you never know what you will find offered at the market, which makes the experience all the more exciting. Open year-round including bank holidays.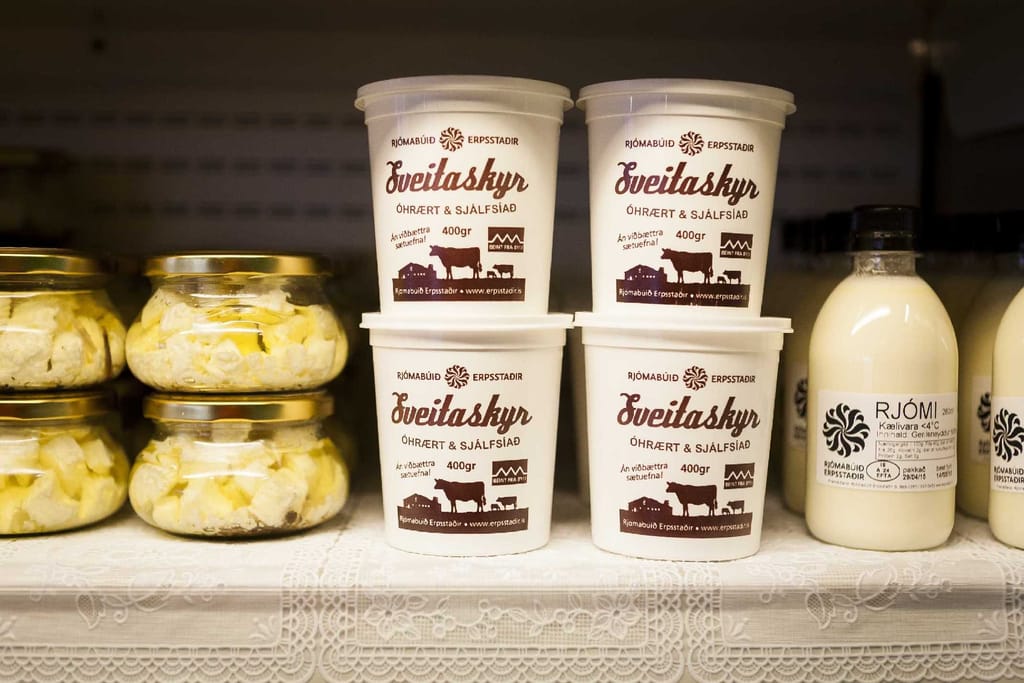 Summer opening hours
Daily from 11.00am – 6.00pm
Location: beside the Borgarnes Tourist Information Office
Ljómalind Farmer's Market
Brúartorg 4 , 310 Borgarnes | +354 437 1400
[email protected] | www.ljomalind.is
A Journey Into the Glacier
Undoubtedly Iceland's most daring and unusual attraction to date, Into The Glacier is the world's largest man-made ice cave where visitors can take guided tours deep inside the ice-blue heart of Iceland's second-largest glacier, Langjökull. The gently sloping 1640 foot-long tunnel makes its way downwards to a series of chambers and ultimately to an impressive ice cathedral that was discovered quite by accident during the excavation of the cave. The exquisite find has become a highlight of the tour, although there are surprises to be had all throughout, including banquet halls for private events, educational exhibits and even an ice chapel for an off-the-charts marriage ceremony.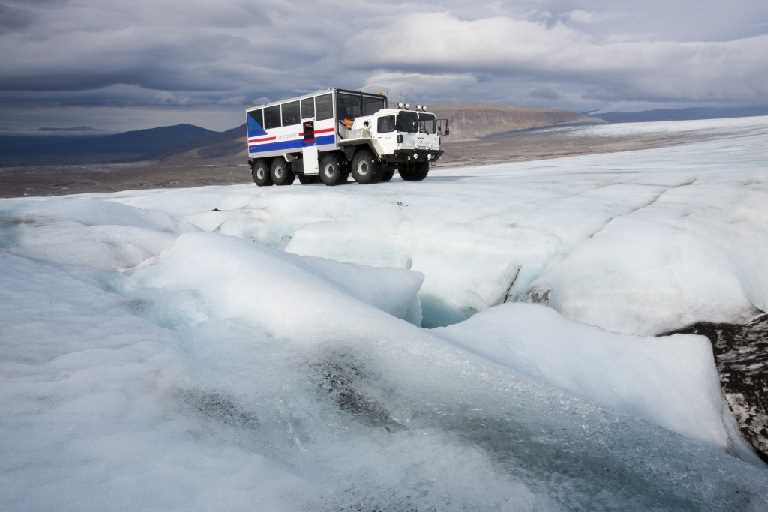 You can book tours online and be sure to check the website for driving information and GPS coordinates before driving to the departure point, Hotel Húsafell, 50km from Borgarnes.
Into The Glacier
+354 578 2550 | [email protected]
Borgarfjörður Museums – (Safnahús Borgarfjarðar)
Safnahús Borgarfjarðar is a collection of small museums in one location containing a natural history collection, a local history museum, an art collection, as well as the local archives and library. Two intriguing permanent exhibitions, designed with the uniquely innovative and artistic flair of Icelandic artist, Snorri Freyr Hilmarsson, are also housed within the museum. 'Children Throughout a Century' – an extraordinary exhibition portraying the lives of 20th-century Icelandic children, via photographs, old toys and other memorabilia.
'Oh to be a bird!' – an interesting look at the rich birdlife of Iceland from a new perspective.
Summer opening hours:
May – August 1.00pm – 5.00pm
Library: Weekdays only, year round
1.00pm – 6.00pm
Bjarnarbraut, 4-6 , 300 Borgarnes | +354 433 7200
[email protected] | www.safnahus.is
Glamping in Iceland?  New 'Camping Pods' at Fossatún
Set on spacious grounds on the banks of the Grímsá river, Fossatún Country Hotel & Guesthouse offers guests an unparalleled country experience – camping pods! Bed down for the night (sleeping bag accommodation only) in a cosy wooden pod that affords a comfortable alternative to traditional camping and a perfect solution for camping in the unpredictable Icelandic weather. Bring your own camping gear and do your own cooking or have meals in Fossatún's restaurant overlooking the beautiful Troll waterfalls with views to the Skarðsheiði mountain range.
Each pod sleeps2 adults and one child. Guests have access to camping facilities – showers, toilets and hot tubs on the property. All four available pods are equipped with electricity and free wi-fi connections. Fossatún is located just 18km from Borgarnes in this tranquil and picturesque farming area of Borgarbyggð municipality.
Fossatún ehf, 311 Borgarnes | +354 433 5800, +354 893 9733
[email protected] | www.fossatun.is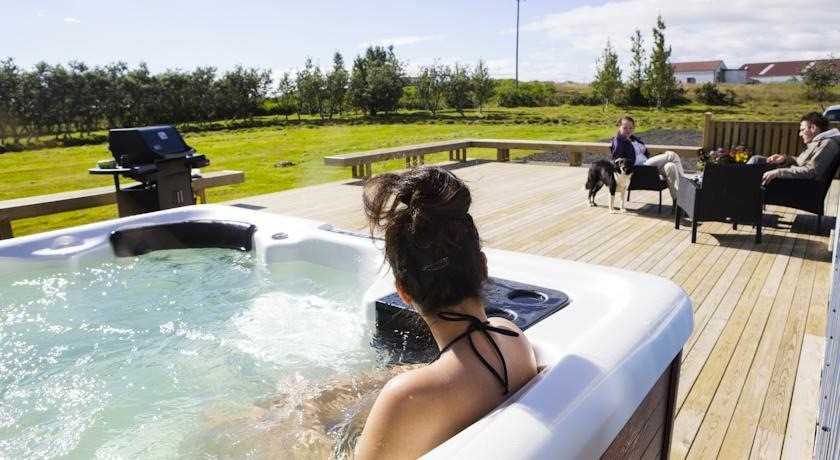 Staðarhús Countryside Guesthouse & Horse Farm
Located 17km from the centre of Borgarnes, and 2km from the ring road, Staðarhús Countryside Guesthouse offers nine comfortable double and single rooms and a self-contained holiday cottage set amidst the idyllic surroundings of a modern Icelandic horse farm. This is where you will fall in love with the Icelandic horse, renowned for its gentle temperament and 5 gaits. Whether you are a beginner or a seasoned rider, Staðarhús offers an array of riding tours ranging from 30 minutes to 2-hour rides into the breathtaking Icelandic countryside. In the evenings, guests are welcome to make use of the outdoor grill, the communal dining room and bar or relax in the hot tub whilst enjoying views all the way to Snæfellsnes Peninsula.
Staðarhús Countryside Guesthouse,
311 Borgarnes
+354 865 7578 | [email protected] | www.stadarhus.is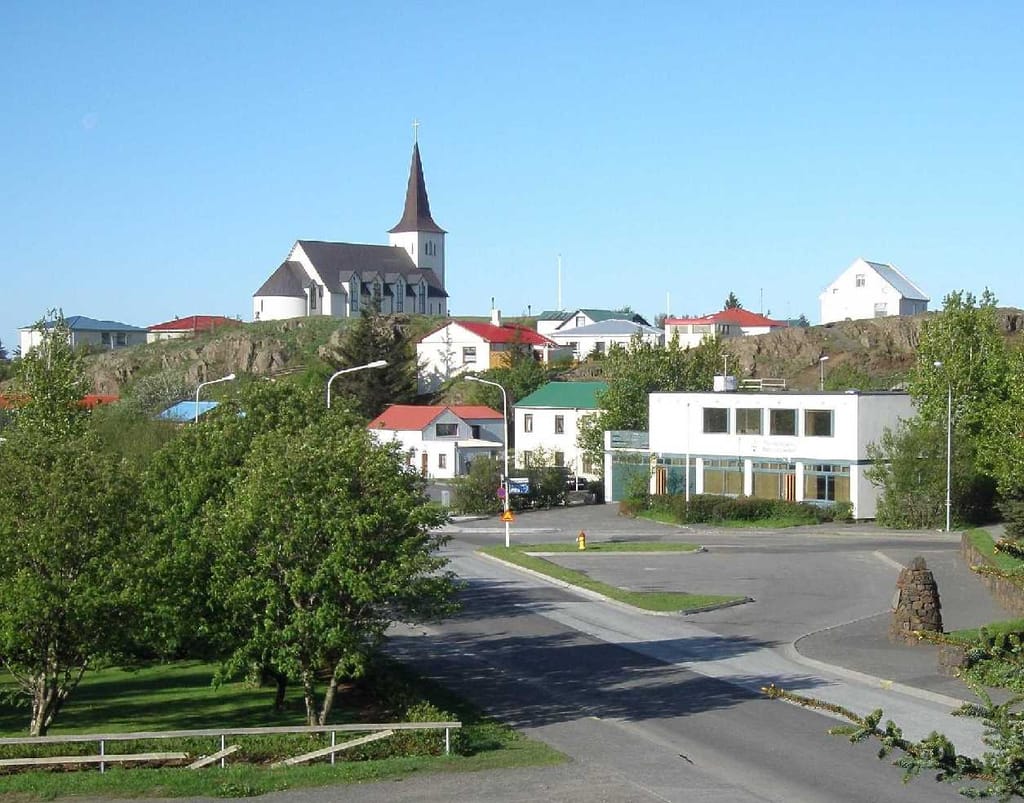 A Pool by the Sea
Borgarnes Municipal Pool
At the end of the day, it's great to relax in one of Iceland's wonderful geothermally-heated swimming pools and the Borgarnes municipal pool is no exception. The pool boasts three hot pots of varying temperatures, an inside and outside lap pool, a paddling pool for children, and three water slides of various heights. There is a sauna for groups of at least five, as well as a steam bath that is fed by hot steam from Deildartunguhver hot spring, some 35km from Borgarnes and claims the distinction of being the most powerful hot spring in Europe.
Located in the old town centre at the sports house (Íþróttamiðstöðin Borgarnesi)
Open year-round (except major holidays)
Weekdays: 6.00am – 10.00pm
Weekends: 9.00am – 6.00pm
Þorsteinsgata 1, 300 Borgarnes
+354 433 7150 | [email protected]