Ambassador provides Whale Watching in Reykjavík and Akureyri
Whale watching is very popular amongst tourists who visit Iceland, and whales can be seen all around the coast. Ambassador offers whale watching tours when weather conditions are favourable from both Akureyri in North Iceland and the capital, Reykjavík.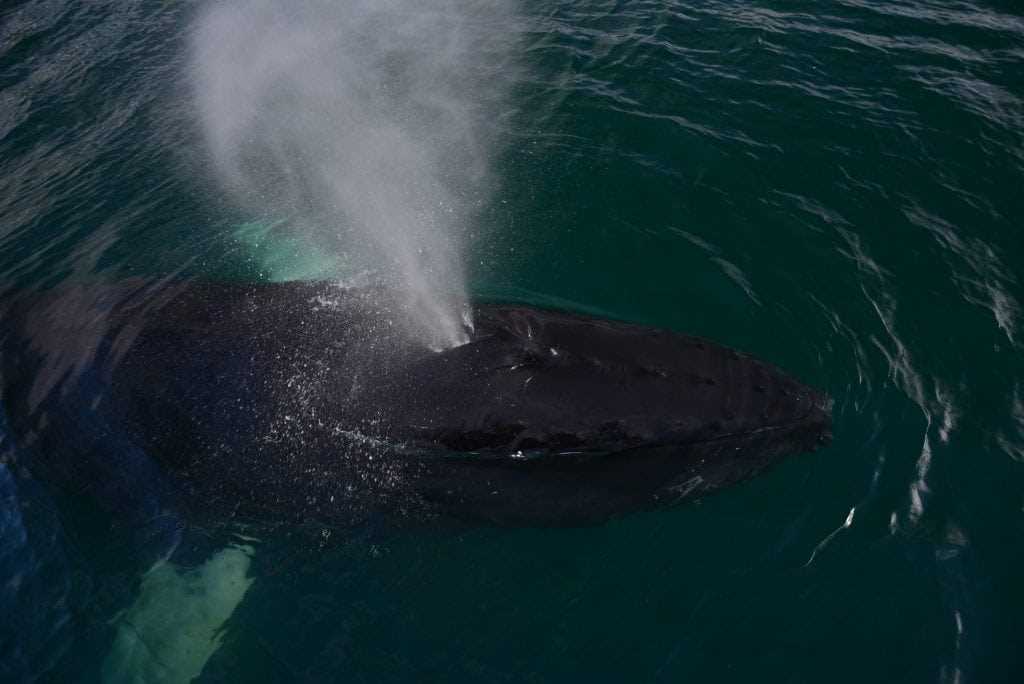 Ambassador first offered tours from Akureyri in 2013 and soon built up a stellar reputation within the tourism industry. With very high sighting rates and fantastic online reviews, their business is booming. In the spring of 2017, they also started offering tours from Reykjavík.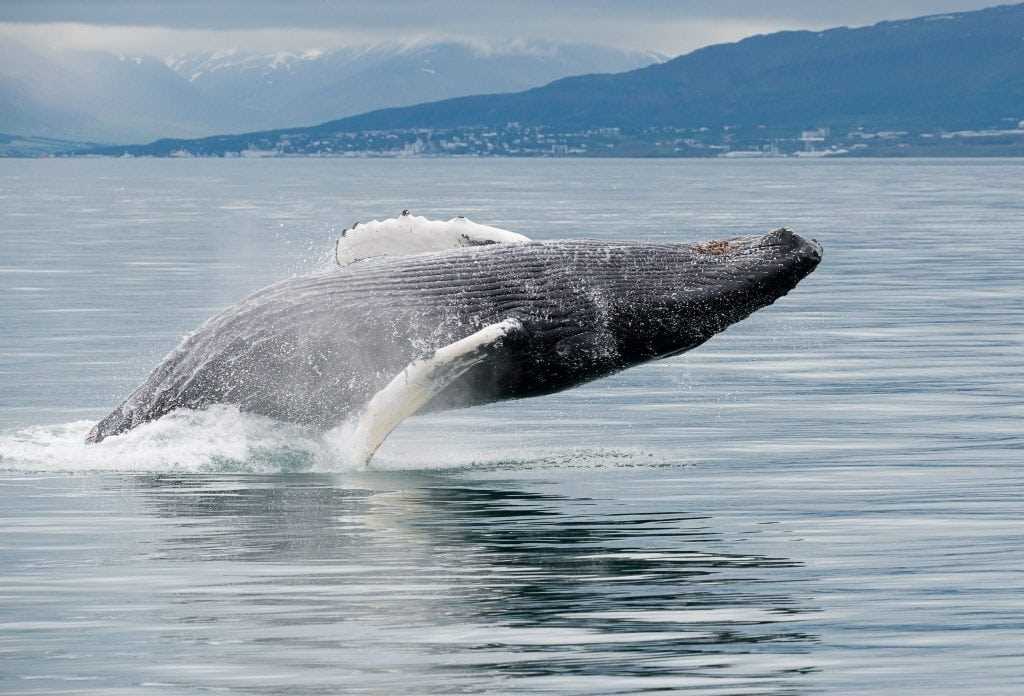 Their tours in the North of Iceland range from two hours for the Whale Watching Extreme Tour, a very fast ride by RIB safari boat, (which has a minimum age limit of ten years old), to a six-and-a-half hour tour to Grimsey island. Grimsey is located on the Arctic circle and has only 80 inhabitants. For the regular three-hour long whale watching tours in Eyjafjörður bay, they use their boats, 'The Arctic Circle', a catamaran, and 'Konsúll' which has indoor cabins and toilet facilities on board. The boats have decks that offer views in all directions. Eyjafjörður is surrounded by mountains that provide protection from Iceland's well-known winds, which creates a calmer environment for whale-watching. This also helps prevent seasickness and allows for a more pleasant tour.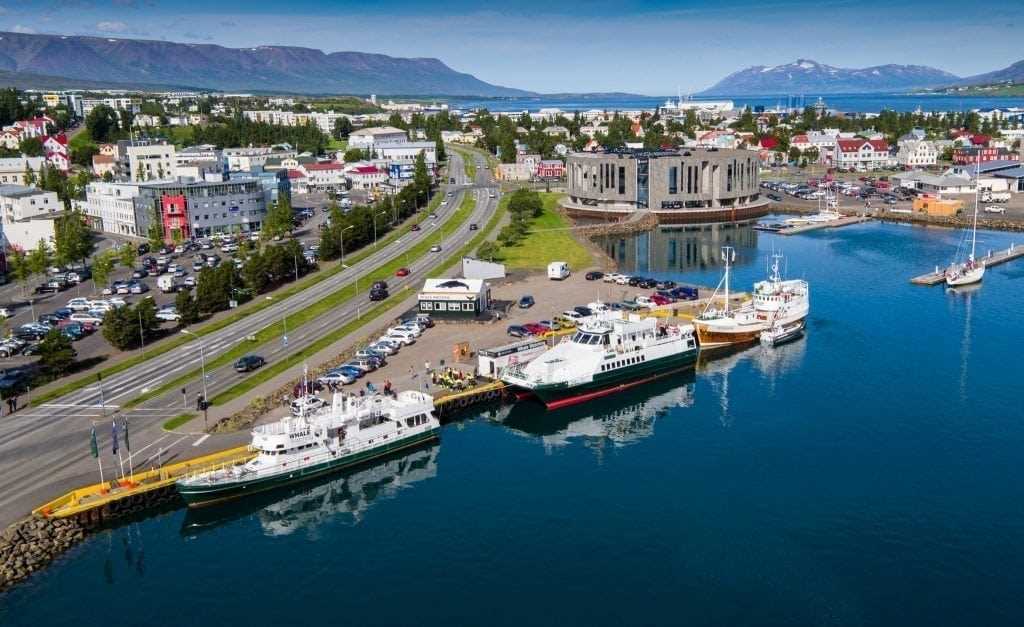 In Reykjavík, the boat they use is called 'The Ambassador'. It has been customised for whale-watching after serving as both a German police boat and a pleasure yacht. She is a very nice whale watching boat and goes faster than most whale-watching boats in Reykjavik. With smaller group sizes on each tour, you are able to get closer to the whales. These three-hour tours double as sight-seeing tours of Reykjavík since some popular landmarks are hard to ignore from the sea, even when you're searching for whales.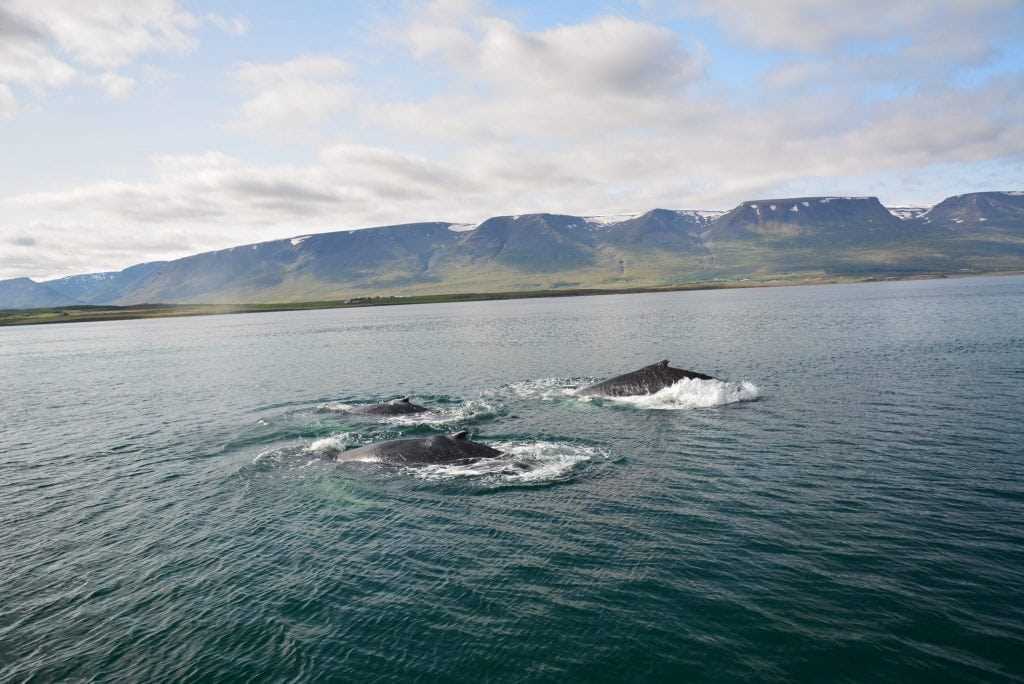 The whales that you can hope to see on a whale watching tour will be listed here by size, starting with the largest mammal on Earth: The Blue Whale. Fin Whales, Sei Whales, Northern Bottlenose Whales, Humpback Whales, Minke Whales, Orca Whales, White Beaked Dolphins and Harbour Porpoises. It is safe to say that there are plenty of whales and dolphins in the sea around Iceland. Humpback whales, Minke whales and Dolphins are a more common sight than the largest ones. Puffins can also sometimes be seen on whale-watching tours in the summertime and they are, of course, a welcome bonus.