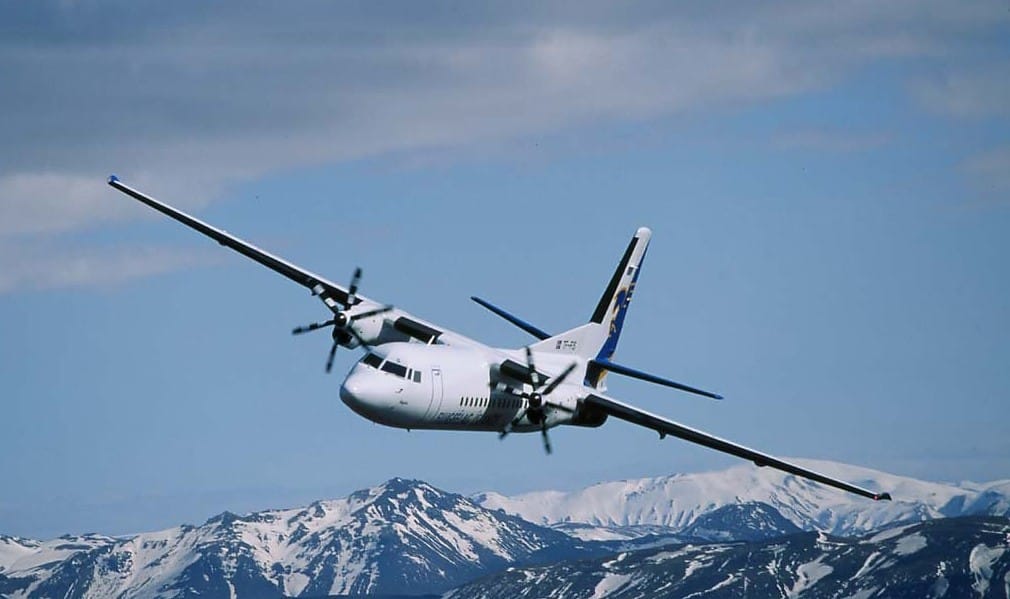 We don't have icebergs, but we can take you there
Daytrips to Kulusuk with Air Iceland– touching Greenland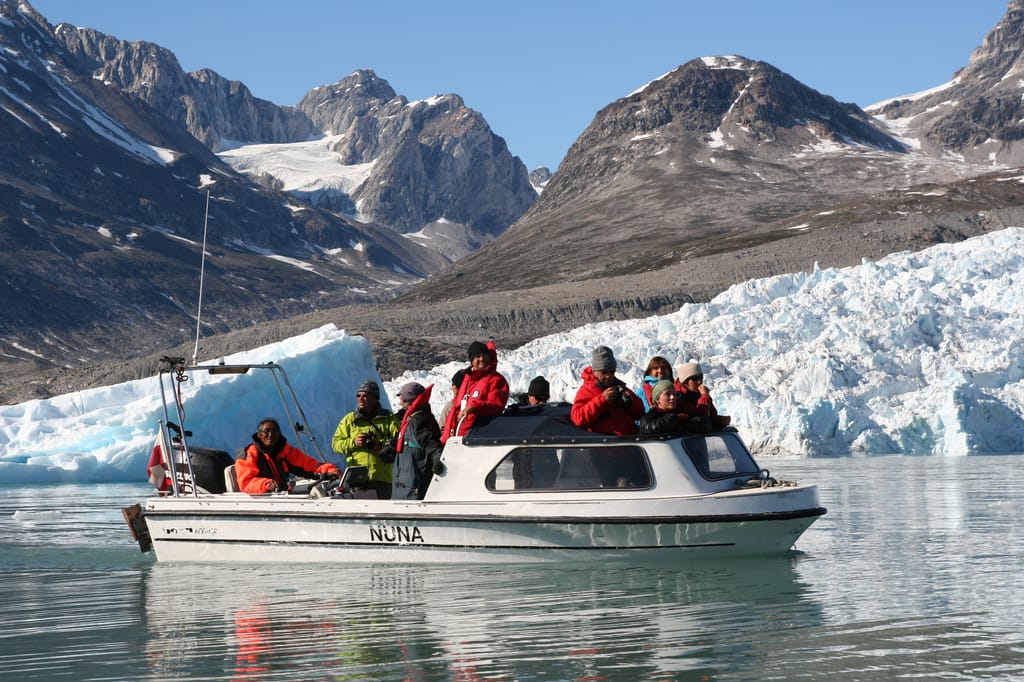 There are hardly any icebergs in Iceland, but it doesn't take a long journey to find them:
Air Iceland has for many years offered a popular often sold out day tour to Kulusuk on the southeast coast of Greenland. For the summer 2014 customers can choose between the old traditional tour (Kulusuk Classic ) and the new tour (Kulusuk Icebergs and Glaciers). The 2 h flight northwards opens a new world, with qualified travel-guides aiming to sharpen senses for the beauty of Iceland's truly icy neighbour.



Icebergs and glaciers
During a 2 h cruise on a speed boat you will not only visit an abandoned settlement, but also see a huge glacier reaching to the sea. And you will meet an abundance of icebergs that float on the glittering straight between Kulusuk and its neighbour island Aputsijak.
Returning to the village of Kulusuk, there is enough time for strolling and having a look at the well-preserved houses. Or finding some pieces of art work. Greenlanders are amazing craftsmen, carving traditional items from walruss teeth and wood.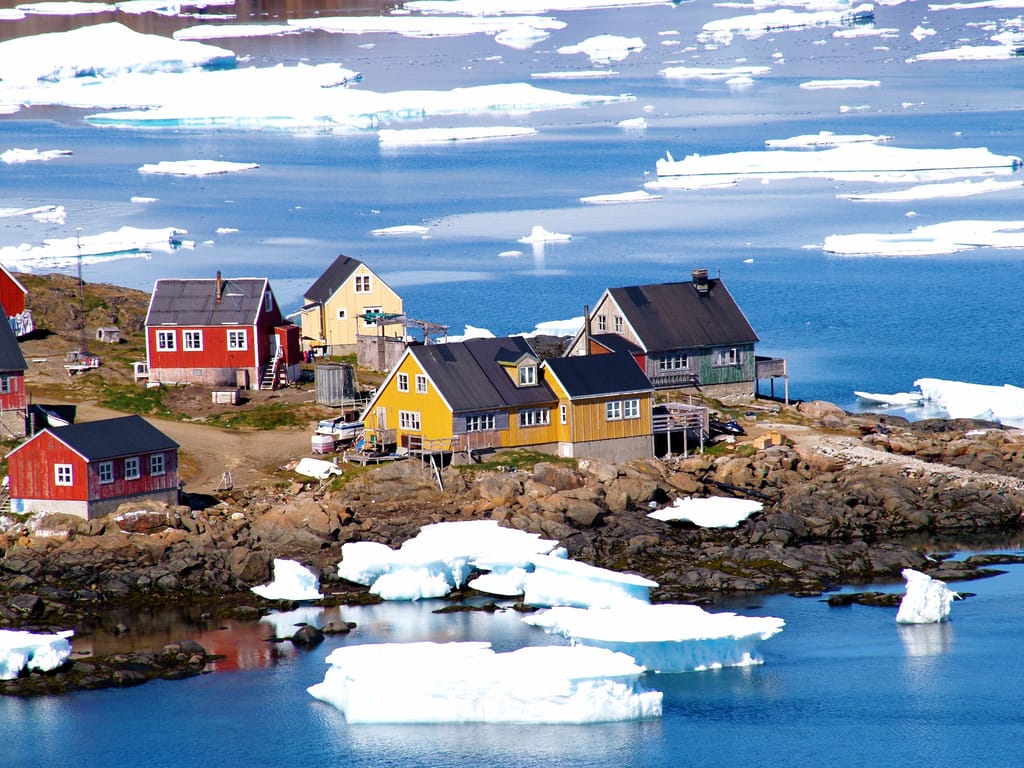 The hunter's village
The village Kulusuk, situated on an island with the same name, dates back to 1909 when Inuit hunters and fishers decided to settle down and build their colourful houses. Kulusuk's oldest inhabitants were born in nomadic Inuit culture, and hunting and fishing are still essential sources of income in the community. In the 1950 the airport had been built for military purposes, and thus today is a safe place for landing and take-off.  Kulusuk's highest peak, Qalorujoorneq (676 m) dominates the island's impressive mountainous panorama.


A church with history
Make sure that you wear suitable walking shoes, as it takes a 40 minutes walk from the village to the airport, passing the old cemetery, which gives a stunning view to the island, the endless Artic sea to the left and the harsh mountain ridge of the southeastern mainland to the right. Due to permafrost, the graves are built upon earth and covered with stones. No names are engraved – in Inuit culture a name is passed on to a newborn in order to live on. Kulusuk's church reminds its visitors of the dangers of the sea, as it had been constructed by the crew of a danish shipwrecked vessel and is  built from its timber remnants.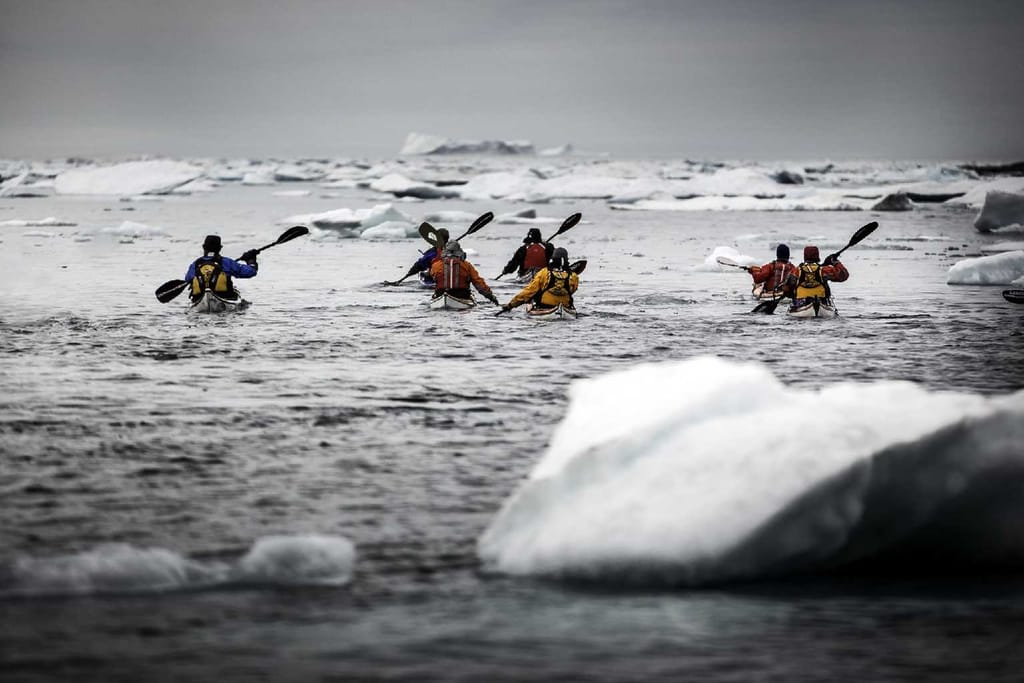 The aircraft had been waiting for its passengers. Before returning after your 4 h trip you might feel like walking up to the scenic outpost Stórasteinn, where in former times hunters had scouted for their quarry. If you haven't yet scouted your favourite iceberg, for sure you will spot it from here and take a memory of Greenland's clear purity home with you.
Check out Air Iceland's homepage for departures. And if Greenland has touched you and you would like to stay longer in Kulusuk, accommodation can be arranged.