Flights to Iceland:
A growing number of airlines are offering flights to Iceland through Keflavik International Airport (KEF Airport). Below is information on each airline as well as a link to their website. Departures and arrivals at Keflavik Airport are shown at the bottom.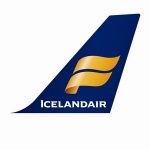 Icelandair
Icelandair is the international airline of Iceland, currently operating flights to countries on both sides of the Atlantic Ocean out of its hub at Keflavik International Airport. The airline connects 27 gateways in Europe with 16 gateways in North America, through Iceland as a hub.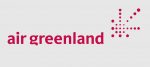 Air Greenland
Air Greenland is Greenland's national airline, offering flights to, from and within Greenland. Founded in 1960, its fleet consists of 35 fixed-wing aircraft and helicopters—ranging from the large Airbus 330-200 to small AS 350 helicopters. The governments of Greenland and Denmark as well as SAS GROUP jointly own the airline.

Airbaltic
Airbaltic connects the Baltic region with 60 destinations in Europe, the Middle East, and CIS countries. The airline, which was established in 1995, has received international awards for excellence and punctuality.
Air Canada
Air Canada is Canada's largest airline, the country's flag carrier and a founding member of Star Alliance, and provides direct service to six continents. It is the only international network carrier in North America to receive a Four-Star ranking from Skytrax.
Atlantic Airwaves
Atlantic Airways (IATA code: RC) is the Faroese national carrier based at Vágar Airport. The airline was founded in 1987 by the Faroese government and Cimber Air to connect the Faroe Islands with other parts of the world. Atlantic Airways serves scheduled non-stop fights throughout the year, several times a week from Bergen and Reykjavik.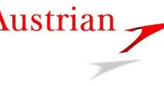 Austrian
Austrian Airlines is the Austrian flag carrier, headquartered in Vienna. The airline operates flights to more than 130 destinations. Its hub is Vienna International Airport, and it's a member of the Star Alliance.
British Airways
British Airways is the United Kingdom's flag carrier and its largest airline, based on fleet size. The airline is based in Waterside near its main hub at London Heathrow Airport. British Airways serves more than 160 destinations, including six domestic destinations. It is one of the few airlines to fly to all six permanently inhabited continents.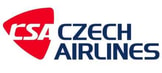 Czech Airlines
Czech Airlines is the national airline of the Czech Republic, based at Václav Havel Airport Prague in Ruzyně, Prague. The airline currently flies to more than 80 destinations in 45 countries including European cities like Amsterdam, Barcelona, Copenhagen, Stockholm, Madrid, Milan, Paris, London and Rome.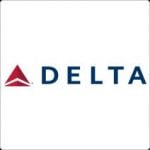 Delta
US Delta airline operates an extensive domestic and international network serving all continents except Antarctica. Delta and its bisidiaries operate more than 4,000 flights every day and it's the oldest airline still operating in the United States and is the world's largest airline in terms of fleet size.

EasyJet
British airline EasyJet carries more passengers than any other United Kingdom-based airline, operating domestic and international scheduled flights between 118 European, North African, and West Asian airports. The airline has 19 bases across Europe, the most important being at Gatwick. It is the second-largest low-cost carrier in Europe, after Ryanair and now offers flights to Iceland.

Edelweiss Air
Edelweiss Air is a Swiss airline owned by Swiss International Air Lines and the Lufthansa Group. From its base at Zurich Airport, it operates flights to European and intercontinental destinations. Founded in 1995, Edelweiss flies to more than 50 destinations.
Edelweiss Air
Edelweiss Air is a Swiss airline owned by Swiss International Air Lines and the Lufthansa Group. From its base at Zurich Airport, it operates flights to European and intercontinental destinations. Founded in 1995, Edelweiss flies to more than 50 destinations.
Finnair
Finnair is the airline designed for you. On this page you'll find all our latest news and offers to 70 destinations worldwide.
Iberia Express
Iberia Express is a Spanish budget airline owned by Iberia, which operates flights from its parent airline's Madrid hub. The airline began operating in 2012 and flies to European destinations including Iceland, France, Denmark, Italy, Norway, and others.
Jet2.com
Voted Best Airline – UK and Best Low-Cost Airline – Europe at the TripAdvisor Travellers' Choice Awards for four years running, Jet2.com's the top place to go for cheap flights. From our Friendly Low Fares and great flight times to our famously welcoming service, they go the extra mile to make your travel experience a fantastic one.
Lufthansa
Lufthansa is the flag carrier of Germany and the largest airline in Europe in terms of the number of passengers carried. The airline operates flights to 18 domestic destinations and more than 200 international destinations in 78 countries across Europe, Asia, Africa, and the Americas. It also offers flights to Iceland. With more than 700 aircraft, Lufthansa has the second-largest passenger airline fleet in the world.
Neos Air
Characterized by a consistent mission to offer the market a high quality air transport activity both in flight and on land, NEOS was born in June 2001 and, once it obtained the Air Carrier Certificate on the 7th March 2002 from the National Civil Aviation Body (ENAC), its first Boeing 737-800W (Winglet) I-NEOS "City of Milan" took off from Milan Malpensa the following day to Senegal (Dakar and Cap Skirring).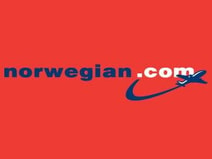 Norwegian
Norwegian is a budget carrier, and the second-largest airline in Scandinavia. It offers a domestic flight schedule within Scandinavia and to business destinations like London, as well as service to international destinations. The airline has bases at Copenhagen, Oslo-Gardermoen, Stockholm-Arlanda, Helsinki-Vantaa, Bergen, Trondheim, Stavanger and Sandefjord.
Play airlines
PLAY is a new Icelandic low-cost airline operating flights between North America and Europe. PLAY offers low-cost flights and a safe and pleasant journey in our new and comfortable Airbus aircraft.
At PLAY, safety is the name of the game. Our other core values are on-time performance, simplicity, happiness, low prices, and safety. Yes, we said safety twice because that's how we play it.
SAS
Scandinavian Airlines (SAS) is the flag carrier of Denmark, Norway and Sweden, and the largest airline in Scandinavia. The airline operates flights to more than 90 destinations including flights to Iceland. The airline's main hub is Copenhagen Airport, which is the main European and intercontinental hub. Somewhat smaller hubs are Oslo Airport, Gardermoen and Stockholm-Arlanda Airport.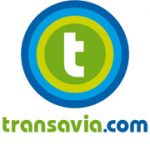 Transavia
Transavia.com is a Dutch-based budget airline operating as an independent part of the Air France-KLM group. Its main base is at Amsterdam Airport Schiphol while Rotterdam The Hague Airport (RTM), and Eindhoven Airport (EIN) are its secondary hubs.
United Airlines
United operates a large domestic and international route network spanning cities large and small across the United States and all six inhabited continents. Measured by fleet size and the number of routes, it is the third-largest airline in the world after its merger with Continental Airlines in 2010.
Vueling
Vueling Airlines is a Spanish airline headquartered in Barcelona and its name is derived from the Spanish word 'Vuelo', which means flight. Vueling flies to more than 100 destinations in Europe, Africa, and Asia and is the second largest airline in Spain.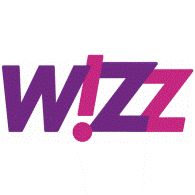 Wizz Air
Wizz Air is a Hungarian budget airline with based in Budapest. The airline serves many cities across Europe, Israel and the United Arab Emirates. Destinations include Iceland, Denmark, France, Bulgaria, and Norway, among others. It has the largest fleet of any Hungarian airline, although it is not a flag carrier, and the airline currently serves 35 countries. Connecting Iceland to Eastern Europe