Enjoy Winter's Wonders
Reykjavik Excursions Tours Take You to the Sights of the Season
Winter in Iceland is a time for enjoyment, excitement and thrills. Unlike the US, Canada or most of Europe, the winters are quite mild and unlike Britain damp that seeps into the bones, Iceland's crisp dry winters provide ideal conditions for enjoying the outdoors.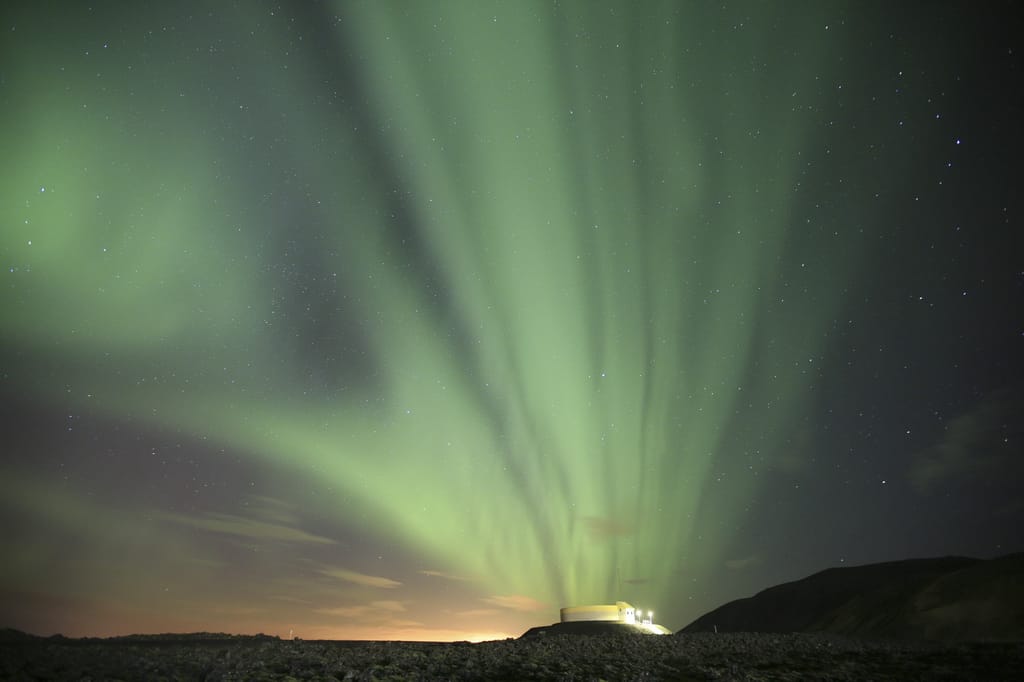 The Night Becomes Light
Everything changes in the autumn, opening up a completely different range of activities and challenges. This is the time when the nights are regularly swept with swirling and dancing Northern Lights. And there's a tour for that. These heavenly lights seem to have a mind of their own, appearing for a moment or for hours, visiting different areas with their unique patterns. Leaving Reykjavik in the evening, the tours head out to different locations, wherever the lights are expected to appear. Take your camera, but nothing can capture the experience of watching this dramatic scene unfold. Being a natural phenomenon, they do not appear on demand so, if you don't see them one night, you're welcomed back free for another tour. This winter, they are at the peak of their activity cycle, so chances are unusually good, given a clear night.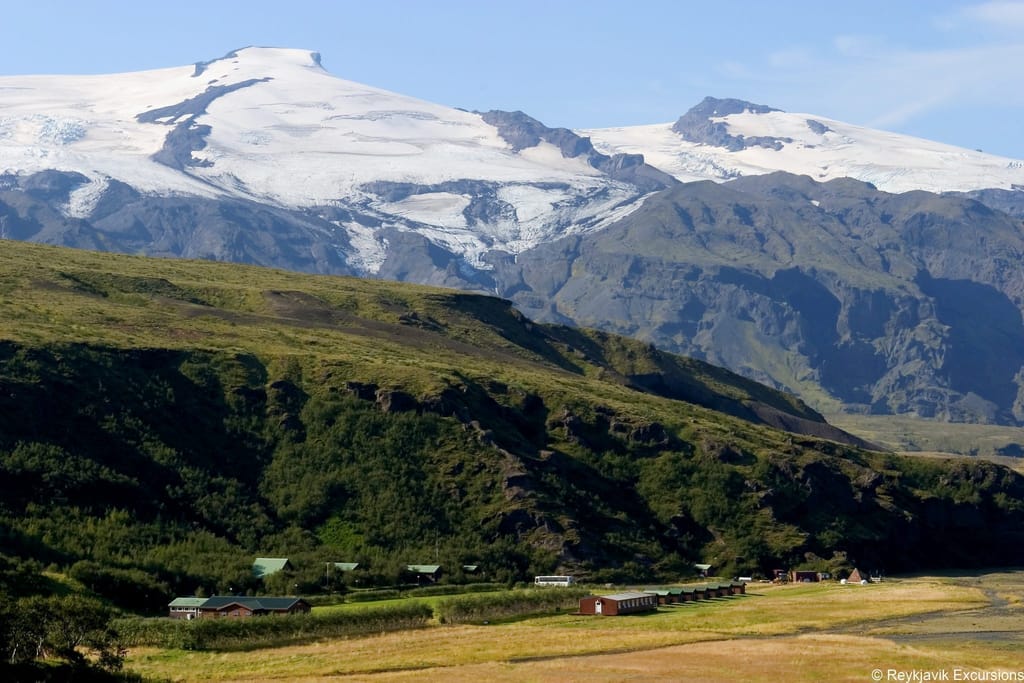 The White Thrill on the Golden Circle
The tours that visit Þingvellir National Park, site of where the world's first parliament came together and where the earth's plates are fighting to separate, the spectacular geothermal area of Geysir, where giant jets of boiling water blast skywards and Gulfoss, the majestic waterfall that has awed thousands, in winter add an added thrill.
Driving up to Langjökull, Iceland's second-largest glacier (or its vicinity, depending on the weather and snow conditions), an exhilarating hour-long snowmobile ride over the vast expanse of snow awaits those who are looking for new challenges.* 
A review from TripAdvisor.com sums it up: "We did this trip in early march and it was by far and away the best trip that we did in Iceland. Great for those who love adventure and sightseeing. Geysirs, Waterfalls, continental plates and snowmobilling over a glacier. What more can you want? I'd say this is a must do."
*Snowmobile drivers must present a valid driver's license. 2 people share a snowmobile.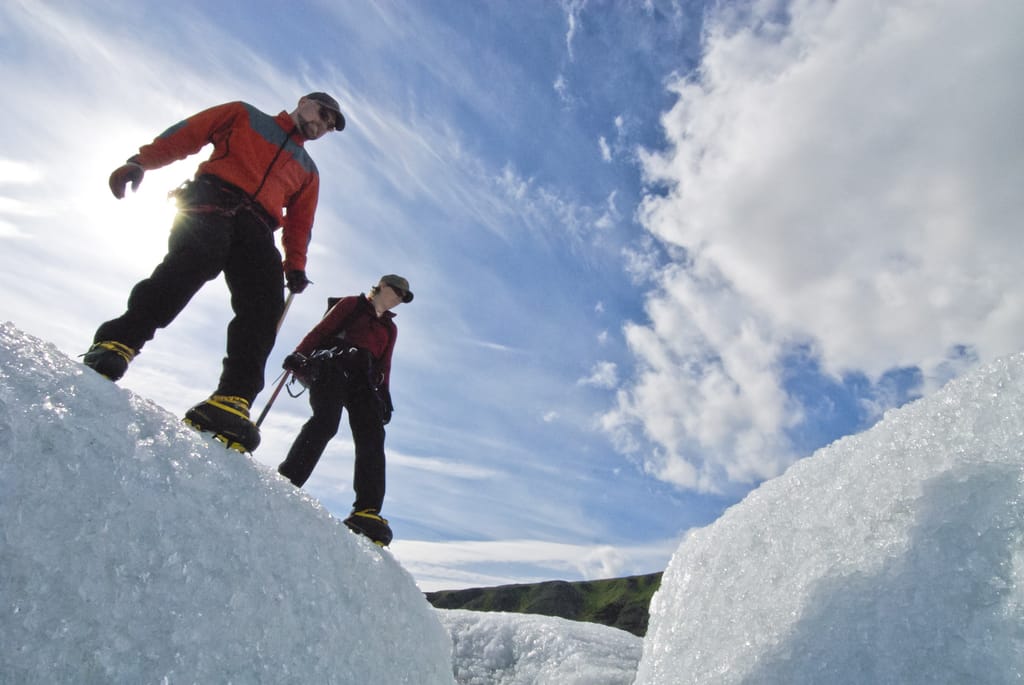 A Walk on the Ice
Eyjafjallajökull is best known for its volcanic eruption but the volcano is actually on a glacier, some two hours drive from Reykjavik through the beautiful countryside of South Iceland. The tour passes over the geothermal mountain plateau, with its plumes of steam rising high into the sky, past horse farms, and scenic churches, villages and rivers until it comes to Hvolsvöllur, where there's a break for refreshments before heading to the Sólheimajökull glacier tongue, for the start of the walk up the ice, using the supplied crampons. This is where your camera will come into play, giving you memories to take home and amaze your friends. Windproof warm clothing, rain gear and hiking boots are needed on this tour and good sunglasses are advisable. (Layers of clothing are best.)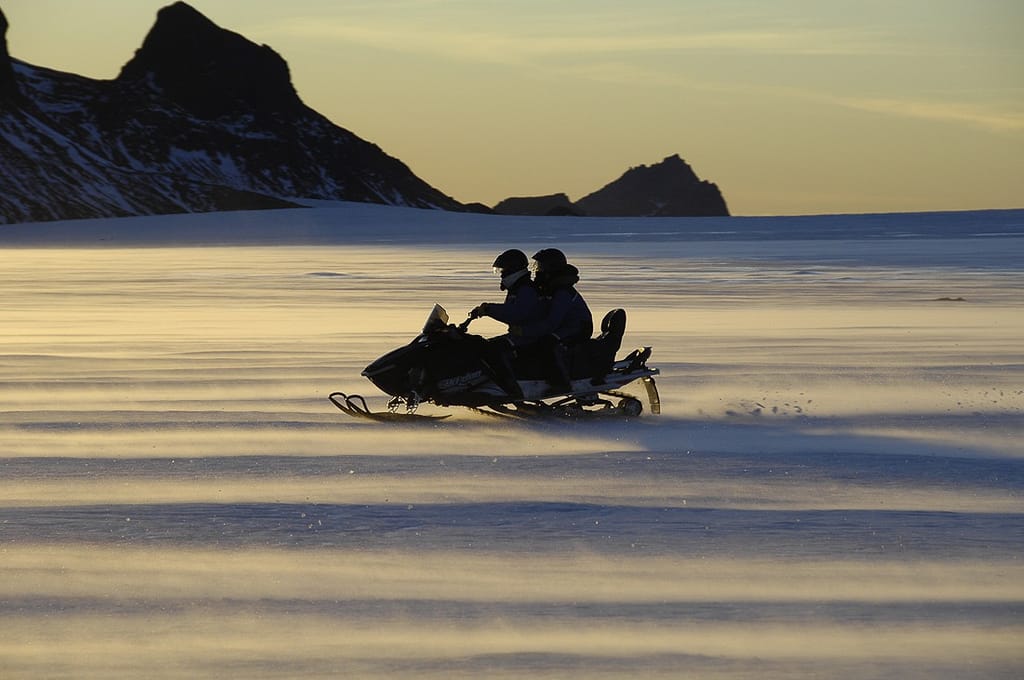 On the way back, there are stops at the striking and beautiful waterfalls at Skógafoss and Seljalandsfoss. If you have ever seen them in summer, you will really enjoy their winter appearances. Again, check out the rave reviews on TripAdvisor.com. This tour is awesome!
[table caption="Contact Information – Reykjavik Excursions" class="row-fluid"

border="5″

width="100%" colwidth="50% | 50% " colalign=" center | center"]
BSI Bus Terminal ◦ 101 Reykjavik,[email protected]


www.re.is

,tel: +354 580 5400
[/table]