Experience Iceland's Magical Northern Lights
Reykjavik Excursions Leads the Way
You've finally made the decision that this is the year you are going to see Iceland! You've booked your tickets and now the excitement of planning your visit begins. While there is a dizzying array of sights to see and experiences to be had in Iceland, seeing the Northern Lights rates high on many visitors 'must see' list. Reykjavik Excursions, one of Iceland's leading tour companies, understands your passion for travel and excitement. The company offers a whole spectrum of guided tours from Reykjavík with a variety of Northern Lights tour options for you to choose from, and at a variety of price points to match your budget.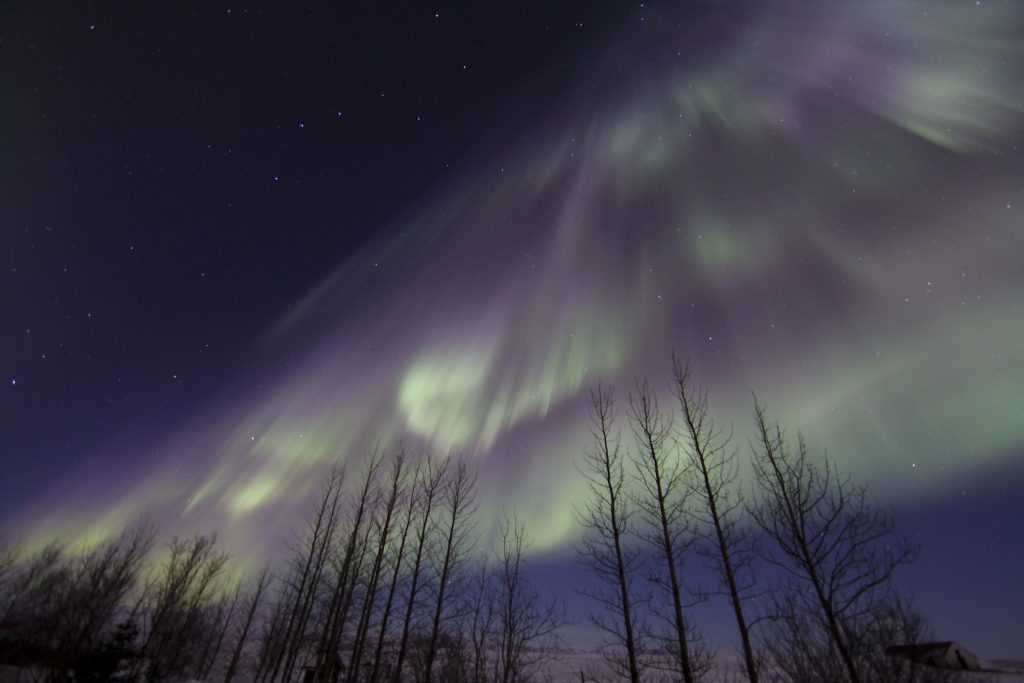 It's a deal!
The very affordable Northern Lights tour takes you deep into the beautiful Icelandic countryside, where, weather conditions permitting, you will have a wonderful opportunity to see this spectacular display of cool coloured lights dance across the night sky. For your convenience, several departure times are available over the course of the Northern Lights season that runs from late August to April. If weather conditions are not in your favour and you miss them, you are welcome to take the tour again free of charge. Sweet!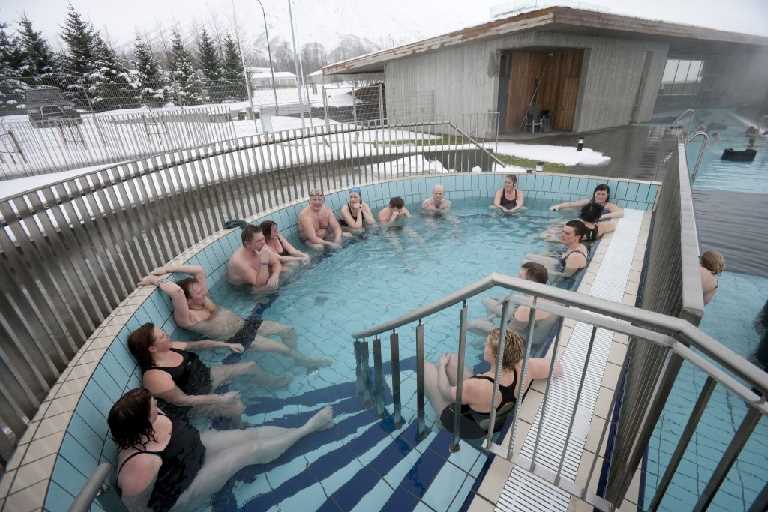 Pamper yourself at Laugarvatn Fontana Spa
For Northern Lights hunting with a health and wellness twist, Reykjavik Excursions offers guided tours to the open-air geothermal pools at Laugarvatn Fontana Spa which lies on the famous Golden Circle route. Here you can luxuriate in the soothing warm waters of the spa's open air hot tubs and pools, enjoy a smorgasbord of locally prepared foods and relax with a spa-side drink while waiting for the Northern Lights to appear. Iceland is well known for its geothermal pools and Laugarvatn is one of the oldest and most renowned geothermal areas in the country. Afterwards, you will be off again in the coach, chasing down the Northern Lights on the return trip to Reykjavík. To your health!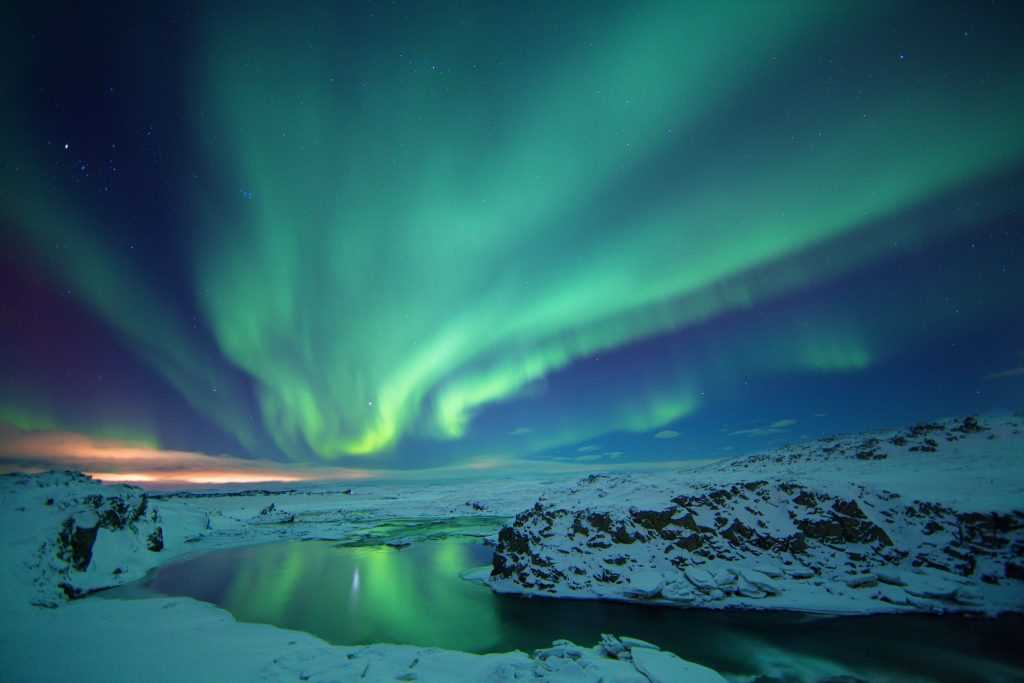 A 14 hour epic journey on Iceland's south coast
Now it's possible to visit the magnificent glacial lagoon on Iceland's south coast in winter and get a chance to hunt for the elusive Northern Lights at the same time. The lagoon, with its mesmerizing glittering icebergs from the glacier floating in the waters that lead to the sea will surely be one of the highpoints of your Iceland tour, made even more magical in winter. On the return leg of the journey, you will stop at many iconic spots such as Vík, Skógafoss and Seljalandsfoss waterfalls.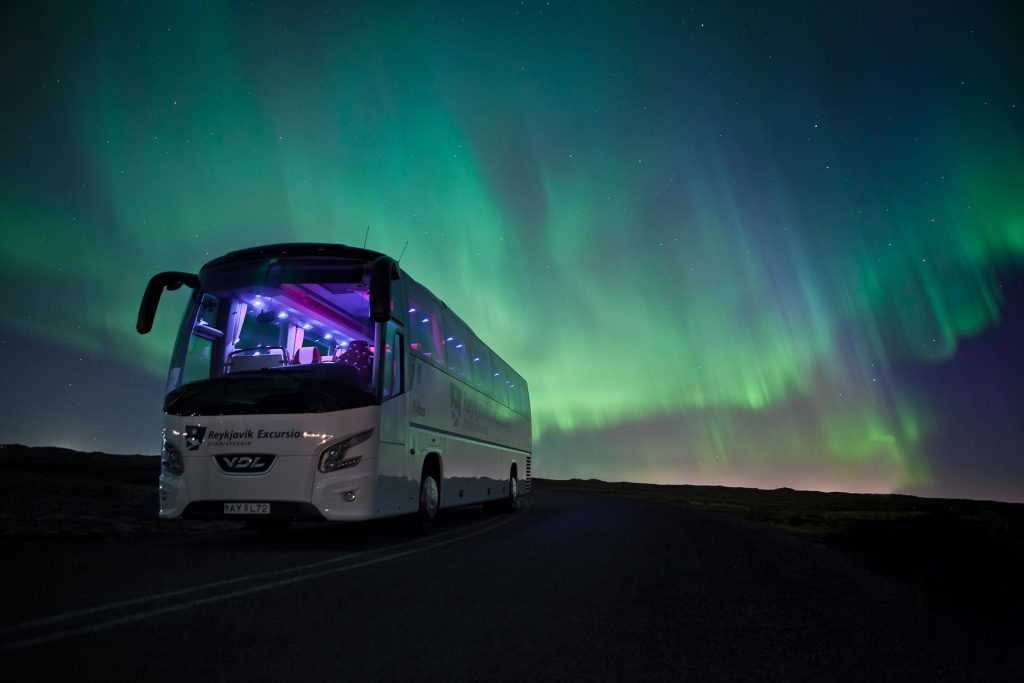 Convenient and cost effective Flybus South
Last but not least, from October 16th 2016, Reykjavik Excursions will be offering a new airport shuttle service, Flybus South (via BSÍ bus terminal), departing twice daily from Keflavik International Airport to the South Coast with stops in the villages of Hveragerði, Selfoss, Hella and Hvolsvöllur. Direct returns to the airport (bypassing BSÍ bus terminal) are also operated twice daily.
Reykjavik Excursions offers 24/7 customer phone support and will be happy to answer your questions. Enjoy your stay in Iceland this year!
Reykjavik Excursions
BSÍ Bus Terminal
101 Reykjavik
+354 580 5400
www.re.is
[email protected]
-EMV