Air Greenland flies to two Greenland destinations from Iceland.
Greenland is home to some of the most beautiful and breathtaking landscapes in the world. Towering glaciers lie alongside serene fjords with views of vast landscapes and panoramas of ice. The island's rich culture can be explored through charming museums and restaurants and tailored excursions ranging from relaxing sightseeing to energy-packed activity tours. Visitors may feel like they are a world away but in fact, Greenland is more accessible than ever.

Growing Interest
"We are seeing a growth in tourism," says Saki Daorana from the marketing department for Air Greenland. "We have two flights a week on both of our routes from Iceland to Nuuk and Illulissat. Tourists are travelling to Greenland from Iceland not just to see the icefjord and icebergs, but for other activities like dog-sledding and Northern Lights in winter, and the midnight sun, whale watching and Inuit culture in the summer," says Saki. Something that makes travel to Greenland attractive is that Air Greenland's fares are not based on return tickets, so a one-way ticket is basically half the return price.  This makes it easy to make a round trip—for example, Keflavik – Ilulissat – Nuuk – Sisimiut – Copenhagen.

New Ilulissat Route
The interest in flying from Iceland to Greenland is so great that Air Greenland launched a new connection from Keflavik International Airport to Ilulissat this summer. Air Greenland now has 15 flights a week to Greenland during the summer, departing from Keflavik and Copenhagen. The new summer timetable provides smooth international connections to Greenland destinations like Ilulissat, where travellers can view the Ilulissat Icefjord, which is a World Heritage Site. You can get up close and personal with huge icebergs as they pass by, drifting off to sea.

Colourful Nuuk
Air Greenland also flies to Nuuk from Iceland. Nuuk is one of the most unique, beautiful and colourful places in the world. While there is an obvious abundance of ice in Greenland, the island is also home to striking colours—lush greens and soft reds in the summer. Indeed, it's a multi-coloured metropolis situated on a spectacular slice of Greenland. The nature is unrivalled and visitors can go hiking, fishing, take boat tours into the fjord, and take boat trips among icebergs. Nuuk is a vibrant melting pot, brimming with life, offering museums displaying Greenland's contemporary art, rich history, proud cultural heritage, as well as theatres offering dance productions, cinema, and concerts.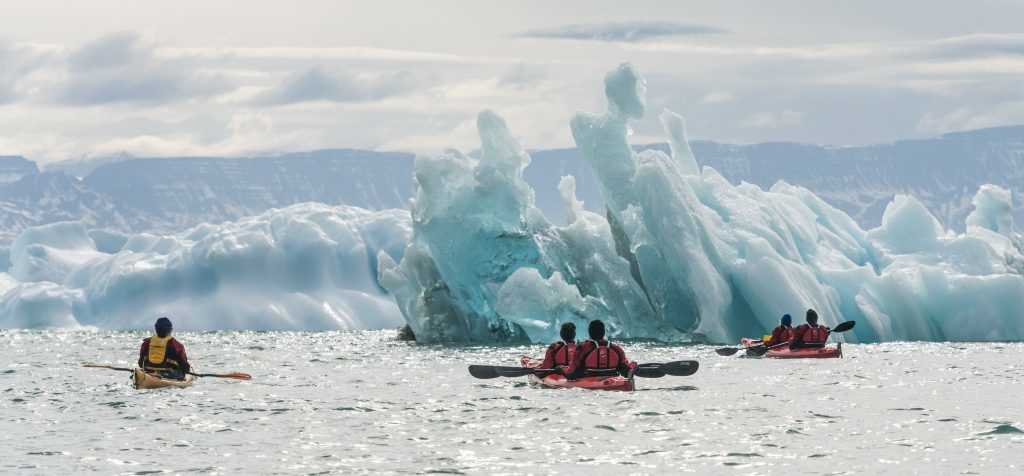 Consider Greenland's many offerings with Air Greenland to Nuuk or Illulissat during your next holiday to Iceland.
Air Greenland
Box 1012, GL-3900 Nuuk
+299 34 34 34
[email protected]
www.airgreenland.gl