The Highlands of Iceland
Icelandic Mountain Guides
Finding the Essence of Iceland
Standing on top of a glacier is a goal you'd imagine only experienced mountain climbers are able to achieve, but it is actually simpler than you'd think – it is even achievable in a day's trip from Reykjavík. But one can of course not simply walk on top of a treacherous glacier without the help of experienced guides who've mapped out every crack in the ice and know the difference a single misstep can make. For over fifteen years Icelandic Mountain Guides have been finding ways to make these imposing phenomena reachable to all those who wish to explore them.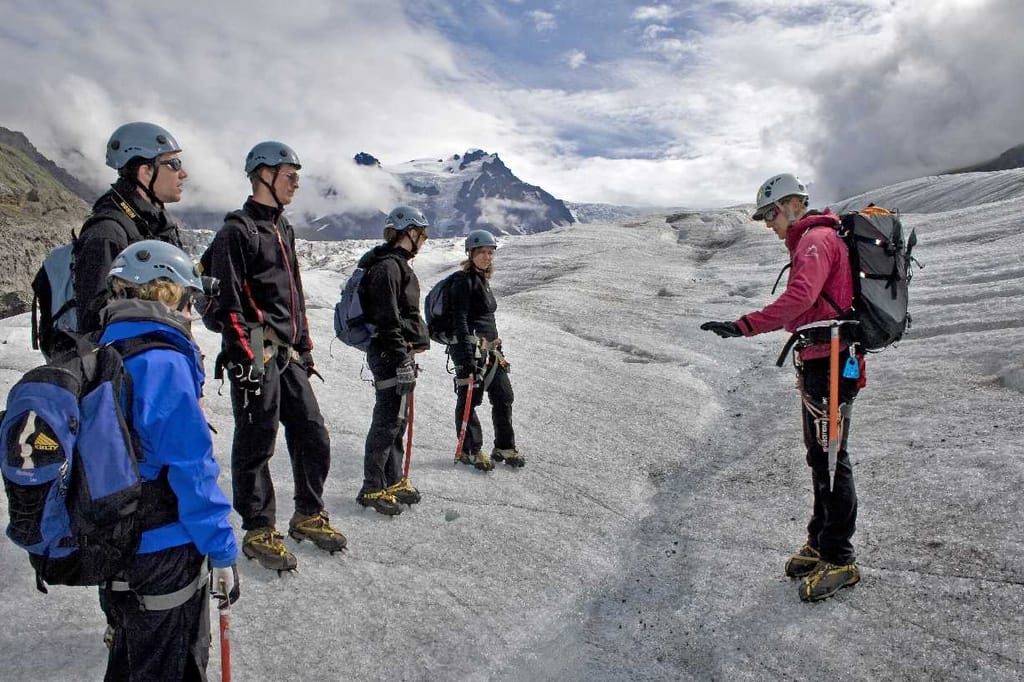 Icelandic Mountain Guides (IMG) offer day tours from Reykjavík to Sólheimajökull glacier and Mýrdalsjökull glacier, as well as several day tours from Skaftafell National Park which connects you to Europe's largest glacier; Vatnajökull glacier. But why would anyone want to visit such a foreign and unforgiving landscape? For Leifur Örn Svavarsson, guide and co-founder of IMG, who has scaled the glaciers hundreds of times and never gets tired of it, the answer is simple: "It is like stepping into a different world. Standing on top of pure ice, hearing the creaks and flow of water underneath, seeing the caves and crevasses gets you as close to the essence of Iceland as possible. We had been doing it since we were young and simply felt as if you can never really experience Iceland without trying it, which is why we established Icelandic Mountain Guides," says Leifur.
Before taking inexperienced mountaineers up to these treasures of Iceland IMG of course had to make sure that all possible safety measures were taken, which is why they've implemented an strenuous training program for all their guides. The educational program entails 27 days of direct training and exams followed by over 100 days under direct and inderect supervision, as well as first-aid courses. These steps have paid off, as is made evident by IMG's accident free history and the awards they've won for education and safety.
The range of tours is designed to fit the different needs of Iceland's visitors. "If you can walk up stairs, you can reach a part of a glacier with us. While of course scaling the tallest peak of Iceland, which a quite rapid ascend and a 12-14 hour hike, requires some physical fitness and hiking experience, we tried to have alternatives which suit all our customers' wishes; ranging from a few hours light hike up to quite challenging, but equally rewarding hikes," says Leifur.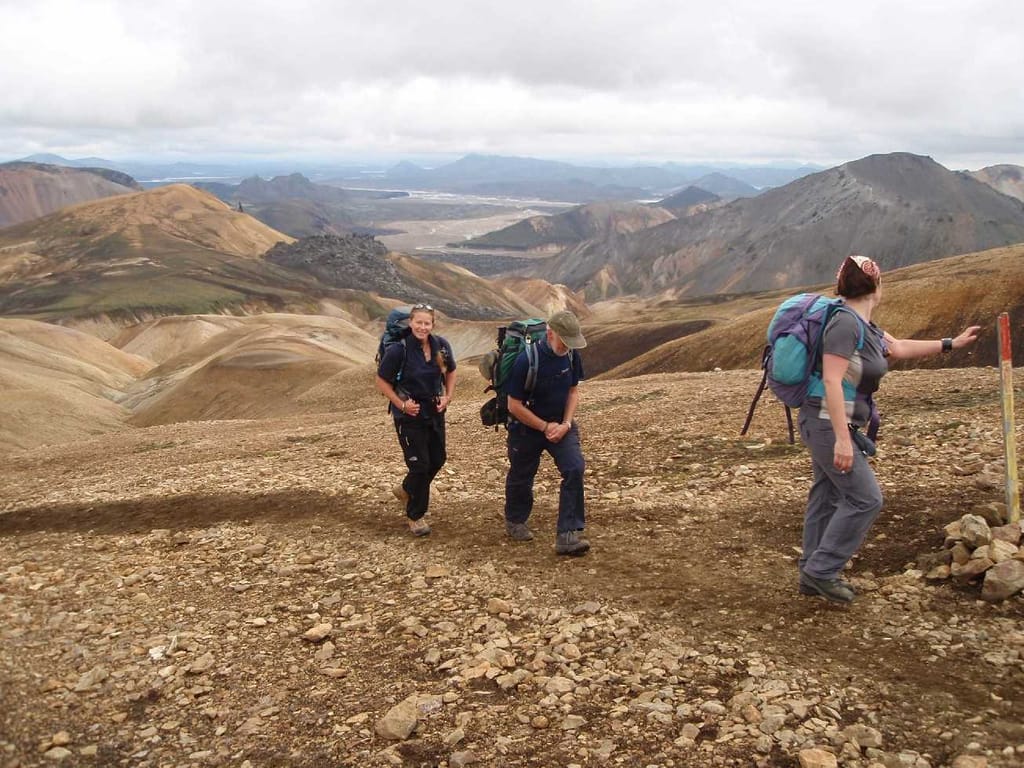 In addition IMG offer combination tours which take you horseback riding, hot-spring bathing and sight-seeing, as well as glacial adventure tours on 4×4.
If in doubt or in need of further information visit the Icelandic Travel Market in Bankastræti 2 or IMG's office in Skaftafell Park.
Icelandic Mountain Guides
Vagnhöfði 7 • 110 Reykjavík
+3545879999
[email protected]