"We serve fresh Icelandic cod every day from our own family company", says Hördur Jóhannsson, owner of FUSION FISH & CHIPS. "Our cod and shrimps are 100% traceable and are both caught and processed in my in-law's family fish factory.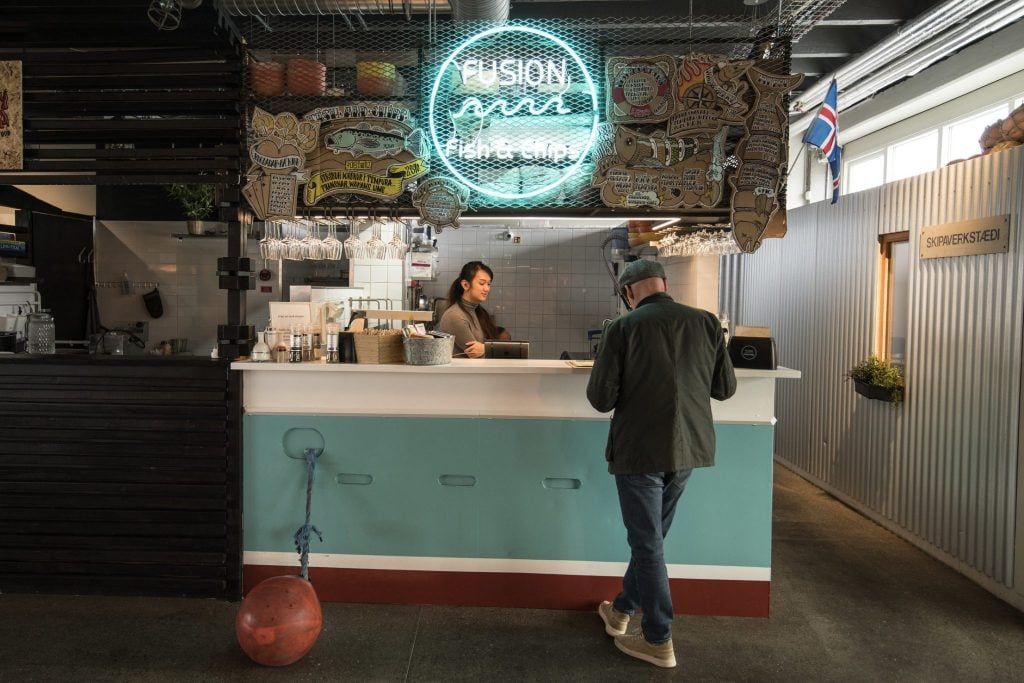 At the restaurant, traditional fish and chips are served with a Japanese twist. "We use top ingredients like a tempura batter, Icelandic wasabi, Japanese yuzu fruit and squid ink", says Hördur. "We have a wide range of vegan mayo-dippings that we make ourselves every day. And one of our most popular dips is vegan mayo with black garlic and sea truffle."
With all this in mind, fish lovers will be sure to have a very tasty quality meal when they decide to eat at Fusion fish & chips.

FUSION FISH & CHIPS
Grandagarður 16
101 Reykjavík
[email protected]