A summer in Skagaströnd
The Fulmar is a large gull-like seabird, seen at Skagaströnd from January to October, usually in flight offshore or foraging on fish offal, sometimes in large numbers. It is distributed all around Iceland and has spread inland, sometimes tens of kilometers from the sea.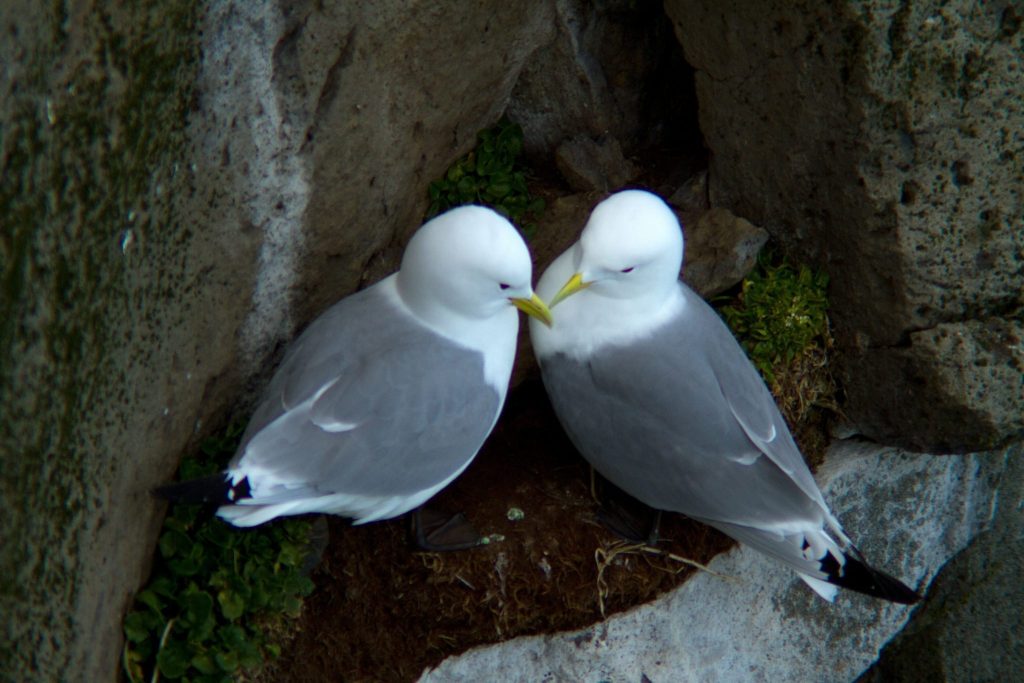 The Common Eider is seen around the coast all year round and 20-30 pairs breed in Spákonufellshöfði. A rather large colony is found at Finnstaðanes, a short distance north of Skagaströnd. The Oystercatcher is a large, noisy wader. Two to four pairs breed on gravel and sandy land. A migratory bird, it is seen from late March to the beginning of September.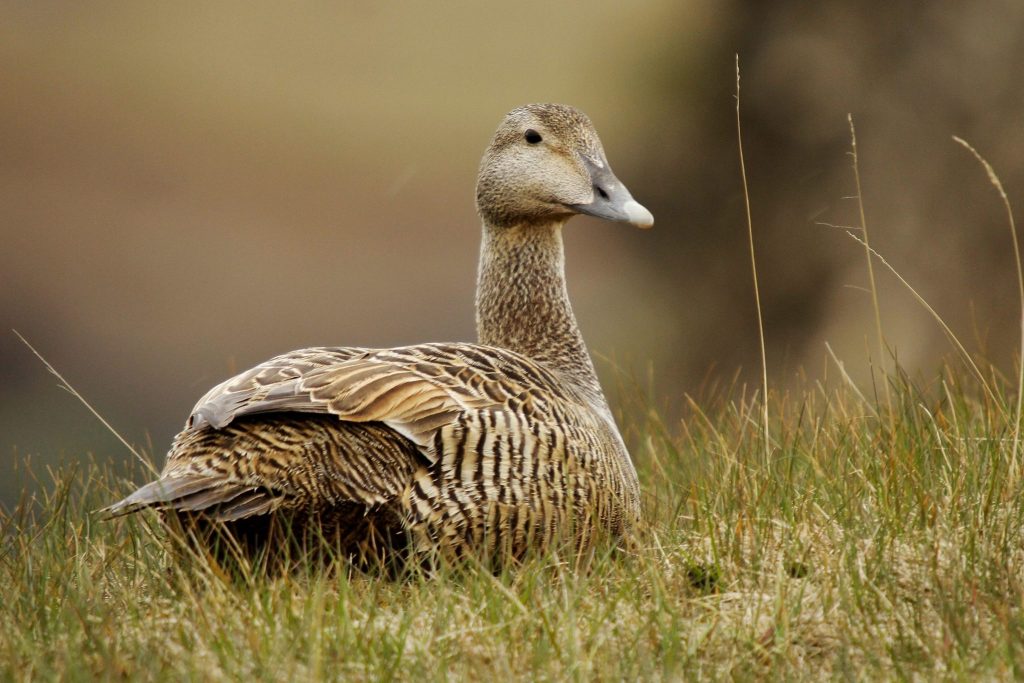 The Snipe is a migrant on Skagaströnd, arriving in early April and leaving in October. A few pairs breed on Spákonufellshöfði. The Snipe circles over its territory with a constant "drumming" sound, which is very conspicuous. The Great Black-backed Gull is seen all year round Skagaströnd, though it is most common during winter. The very similar Lesser Black-backed Gull is a migrant and is common during summer. A few pairs of both species breed in the northern part of Spákonufellshöfði.
The Arctic Tern is a long-distance migrant. It migrates to the South Atlantic in winter to the seas around Antarctica before flying north again, leaving Iceland in September and returning at the end of April/beginning of May. It seeks food on the shore and shallow areas of the sea. A few dozen pairs breed on Spákonufellshöfði, around Vækilvík. The Black Guillemot is a former breeder on Spákonufellshöfði. It can be seen all year round, often in winter in the Skagaströnd harbor. The Raven is the only member of the crow family breeding in Iceland. One pair breeds in Spákonufellshöfi, but it is seen in the area the whole year.