Gentle Giants Whale Watching: Hundred and fifty years of experience
The family owned whale watching company Gentle Giants offers a wide array of sailing tours in Skjalfandi bay giving you the chance to see the earth's largest mammals face to face. Among other exciting tours on offer are a chance to catch and cook your own fish and a chance to spend a day or two as a genuine Icelandic fisherman.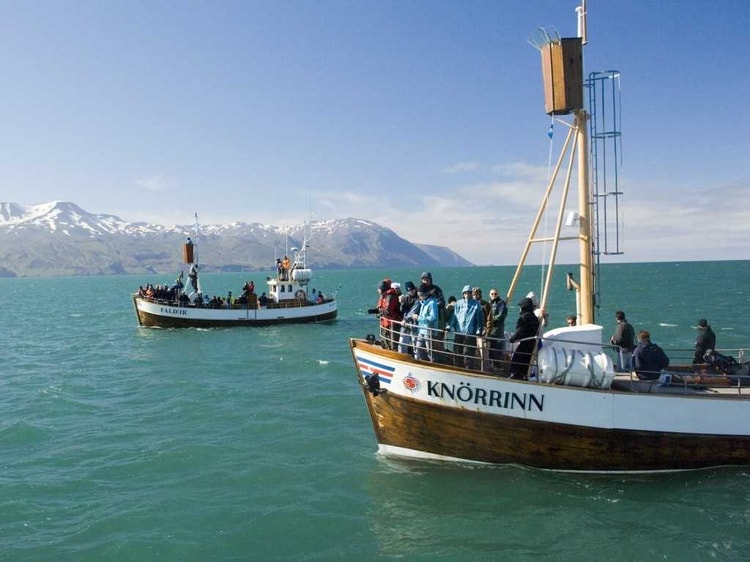 Gentle Giants are Located in Husavik on the northern coast of Iceland and sail out to Skjalfandi bay on a daily basis during the summertime. Stefán Guðmundsson, owner and manager of Gentle Giants, descends from a  long line of sailors which have passed on 150 years of experience down the line. "This strong family tradition is extremely helpful in ensuring that our customers get the best possible experience in Skjalfandi bay", says Stefán.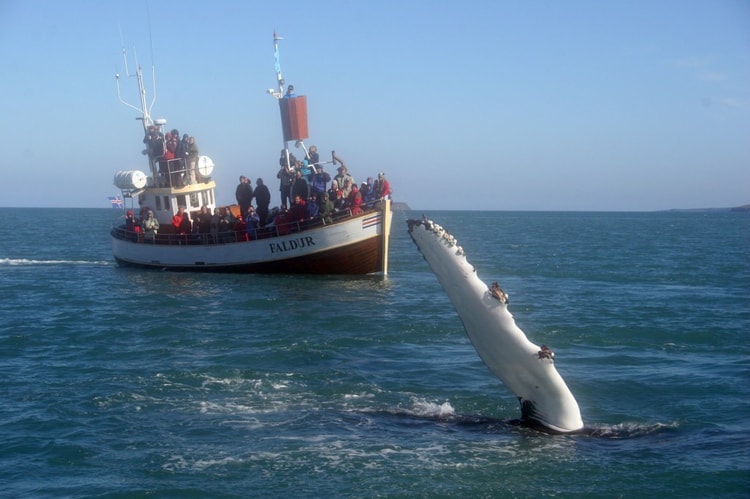 Promising summer
Stefán is constantly monitoring the bay area, as the flora and fauna are often good indicators of how the summer will turn out. "This summer looks very promising in terms of whale prese
nce in the bay area. The cod and haddock population is already indicating that there will be a lot of action here in the summer", says Stefán. Stefán has been whale watching for many years now and gotten to know the whales quite well. "They come to the bay primarily to eat of course, as Skjalfandi is especially plentiful in regards of food, but they have since gotten used to us and to enjoy our company. Sometimes if we're lucky we'll just turn off our engines and watch the whales swim and jump around our boats for considerable amounts of time", says Stefán. The whale watching season starts May1st and stays until the end of October. Tours depart daily.
A Day in the Life of a Fisherman
Gentle Giants also gives you the chance of experiencing the ways of Icelandic fishermen. One way is to join the Fishing – catch your own meal tour where you can try your luck in sea angling, although luck will probably not have much impact on your success since Gentle Giants offer a 100% chance of catching something. "Because of our experience we can offer this guarantee. We know the bay like the back of our hands and we know excatly where to find the fish," says Stefán. You can then either have your catch cooked for you at a local restaurant or have it prepared for   your own cooking pleasures.  Stefán has also recently startedoffering visitors to experience the Life of an Icelandic fisherman for a day or two. In the tour you'll go out to sea with genuine Icelandic fishermen and do whatever they do – you'll dress, eat and work like a real Icelandic fisherman. Stefán says that although the tour is definitely not for everyone, as being a fisherman is no easy task, it has been met with great appreciation from those brave souls who have tried. Gentle Giants will also be offering mountaineers and hikers a chance to scale some of the impressive mountains surrounding the bay. Depending on the group's skills and fitness Gentle Giants will set sail to a remote location where you'll be given a chance to experience the great outdoors far away from any signs of civilization.
For more information go to www.gentlegiants.is/