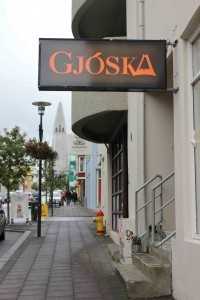 Celebrating Icelandic Nature through Textile Design
Gjóska Wool Art
Textile artist Birna Kristín Friðriksdóttir walks through the pasturelands that surround her farm Brúnagerði, in the Fnjóskadalur valley, North Iceland. In summer, the countryside is full of life and bursting with energy. In winter, the profound stillness of this valley is restful and refreshing. Now, in late September, the rapid transition from summer to winter begins and it is here in the midst of all this splendour, that Birna gets her inspiration, in hefty daily doses, while working out of her studio.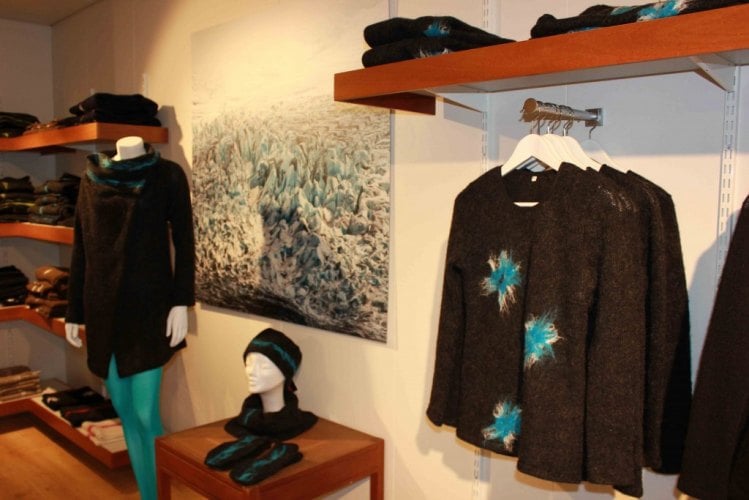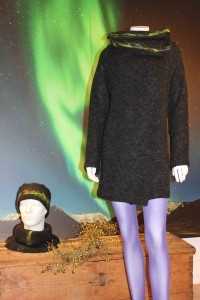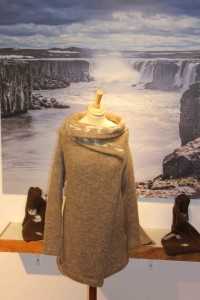 100% Icelandic Craftsmanship
Her medium is textiles. Reams of knitted Icelandic wool is her canvas upon which she skillfully incorporates strands of loose unspun merino wool, interspersed with flashes of neon green or bright red/orange silk, evoking a magnificent northern lights display, or the lava falls from the eruption of Eyjafjallajökull in 2010. Once the patterns are created, Birna cuts the material into shapes that will then be sewn into woolen outerwear – hats, gloves, jackets, capes & ponchos and of course sweaters, in her own inimitable style.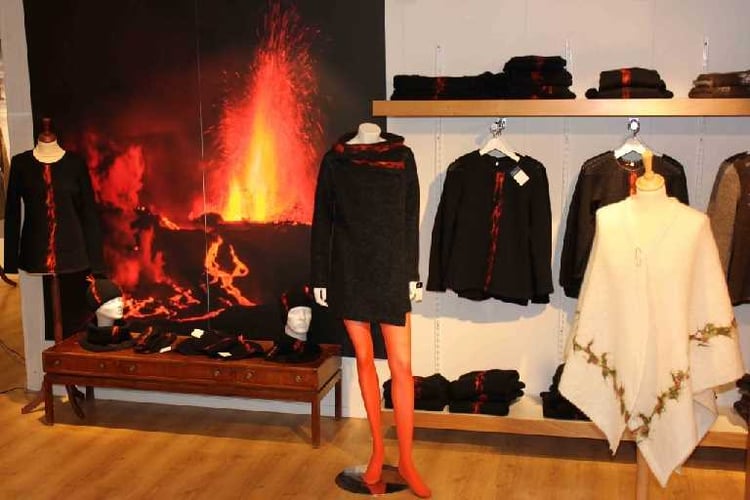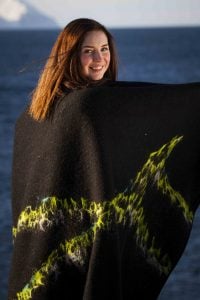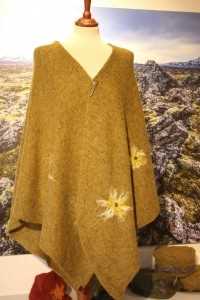 Inspired by Nature
After many years working as a textile teacher in her hometown of Grenivík, Birna felt the call to move into the realm of clothing design. In 2013 Gjóska Clothing Company was set up, allowing Birna full reign to indulge her passion for clothing design. She's been going full steam ever since.
Plans for the Future
Birna hopes to export her creations to other nations where the northern lights are visible, such as Canada, Finland and northern Norway. Closer to home, plans are afoot to bring northern lights tours to her workshop in Fnjóskadalur as an exciting addition to northern lights tours in North Iceland.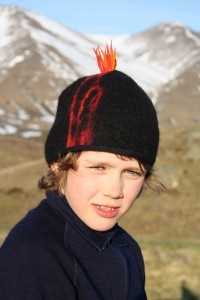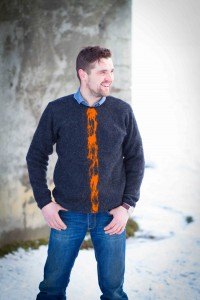 You are welcome to visit Birna at her workshop in Fnjóskadalur, a 30-minute drive from Akureyri or to pop in to the retail shop at Skólavörðustígur 20, 101 Reykjavik to see her creations.
They make wonderful mementos of your trip to Iceland!
-EMV
Gjóska Wool Art
Skólavörðustígur 20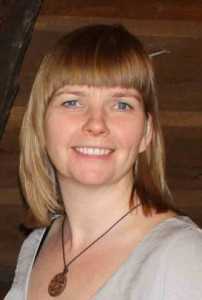 101 Reykjavík
[email protected]
+354 863 6112
Find them on Facebook:
https://www.facebook.com/gjoskaiceland/?fref=ts