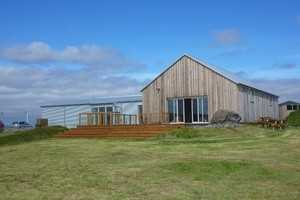 Gljúfrastofa is the name given to the National Park Visitor Centre in Ásbyrgi, in the Northern Territory of the Park. Its purpose is to provide comprehensive information about the Park, its surroundings, hiking trails, natural attractions, history, services and recreational options. The Centre is open from 1 May to 30 September. Outside this period, the Centre opens by arrangement.GO-Gljufrastofa2
The National Park is open to visitors all year round. A large campground with facilities for tents, trailer tents and recreational vehicles can be found in Ásbyrgi.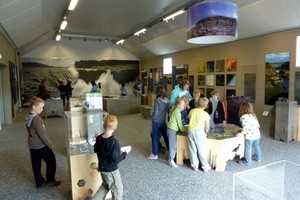 Bookings are not needed for the campground but groups of cars and caravans are asked to inform about their arrival in advance. There is also a picturesque campground in Vesturdalur, but with fewer services available. The Ásbyrgi campground is open from 15th of May to 30th of September and in Vesturdalur from 7th of June to 15th of September, with services and supervision. Visitors who plan to stay in the National Park at other times of the year need to contact the National Park Manager.
Daily opening hours of Gljúfastofa Vistor Centre 2015:
1st of May – 31st of May                     10:00-16:00
1st of June – 26th of June                   09:00-19:00
27st of June – 9th of August               09:00-21:00
10th of August – 31st of August         09:00-19:00
1st of September – 30th September    10:00-16:00
General information: Gljúfrastofa, Ásbyrgi 671 Kópasker ICELAND | Tel. +354 470 7100 |  [email protected]