Grandi's New Brewery & Bistro
Bryggjan Brugghús is a welcome addition to the trendy neighborhood.
Bryggjan Brugghús is Iceland's first microbrewery and bistro situated in the up-and-coming Reykjavik harbor area called Grandi. The brewery produces and serves a variety of beers, carefully selected wines and an exciting menu incorporating fresh, local Icelandic ingredients. Locals and tourists alike love to spend time in Grandi, visiting unique shops, cafes and strolling along the harbor before heading to Bryggjan Brugghús for a freshly-brewed beer and delicious meal.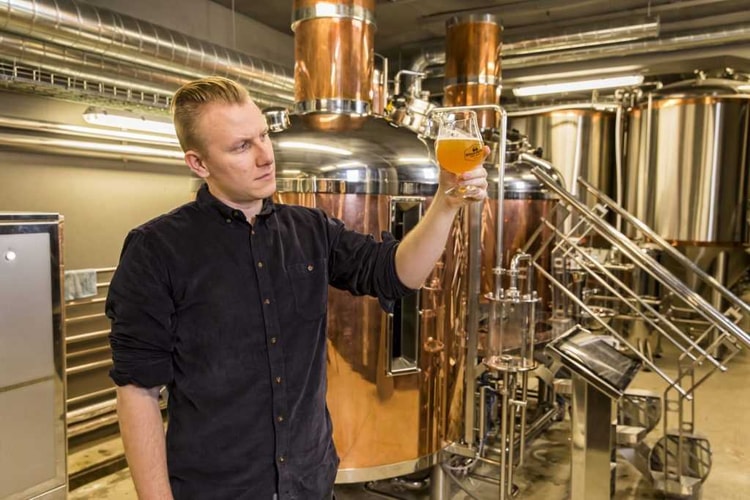 Beer fresh to the tap
The bar holds 12 beer pumps that pump beer straight out of the brewery and there are always three to five beers that that are brewed on tap. The brew master, Bergur Gunnarsson, is a chemist and brewer educated in Scotland and Hungary. Bryggjan Brugghús brews various styles of beers such as Lager, IPA, Pale Ale, Belgian Duppel, Session IPA and other great beers. Beers from other top selected breweries such as Borg, Mikkeller, Brewdog and To Öl are served.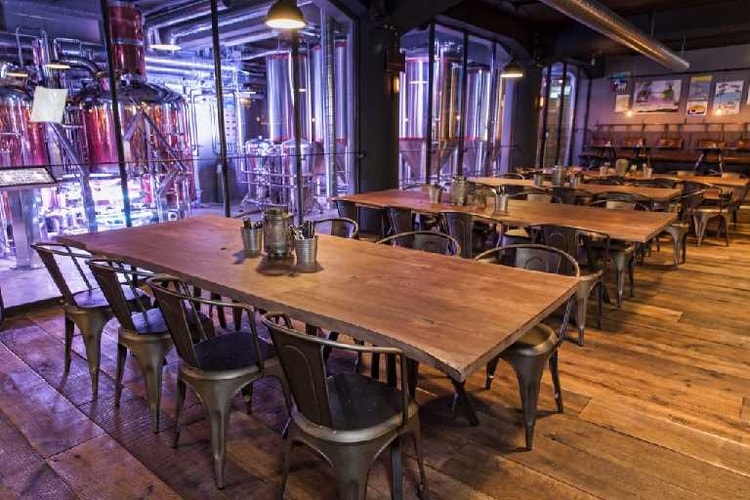 Scrumptious menu
The lunch and dinner menus offer a good variety of local seafood, including lobster, mussels, shrimp and catfish, as well as offering meat and vegan options, soups, salads, steaks and desserts. Some favorite dishes are the bistro's Icelandic lobster feast that includes a whole lobster and tails with chili, garlic, parsley, potatoes and garlic bread, as well as a 250g tender lamb filet. For vegan customers there are plenty of options like Portobello mushroom tacos, vegan club sandwich, baked carrots and oven-roasted cauliflower.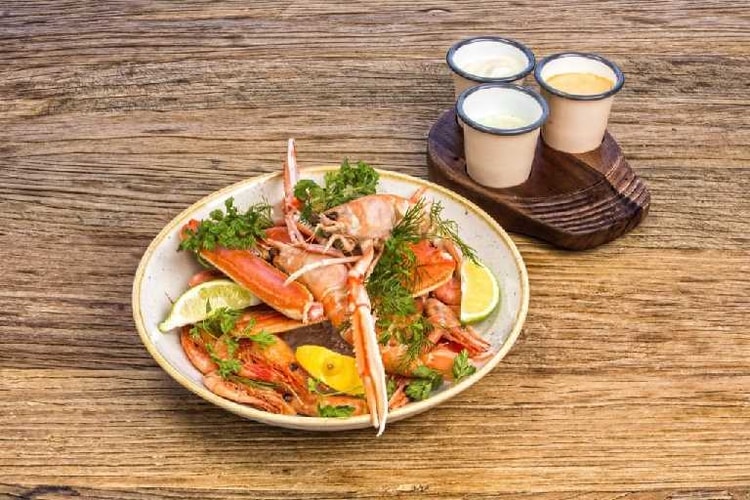 The chefs also like to shop local. As the brewery is located in Grandi, they try to neutralize their position there. For instance, they buy all their chocolate from local chocolatier Omnom, ice cream from Valdis, and tea from Búrið.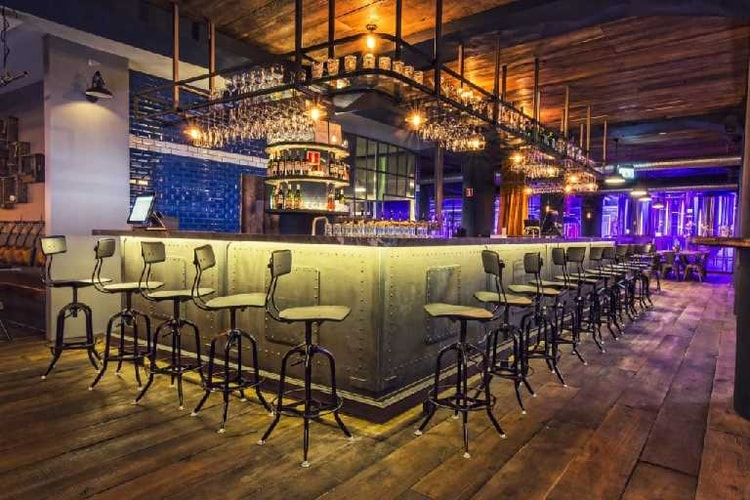 Cool design concept
Bryggjan Brugghús is located at Grandagarður 8 in a redesigned building that used to house Reykjavik's largest fishing company. The brewery was designed by the design team of Elvar Ingimarsson, Hanna Stína Olafsdottir with some help from friends. The design concept was to create a chic, comfortable environment for the bistro and brewery in a relaxed setting.
Be sure to explore Grandi during your next trip to Reykjavik and live like a local. Bryggjan Brugghús is open everyday for drinks, lunch and dinner, and on Sundays at 20:00, the brewery hosts live jazz music.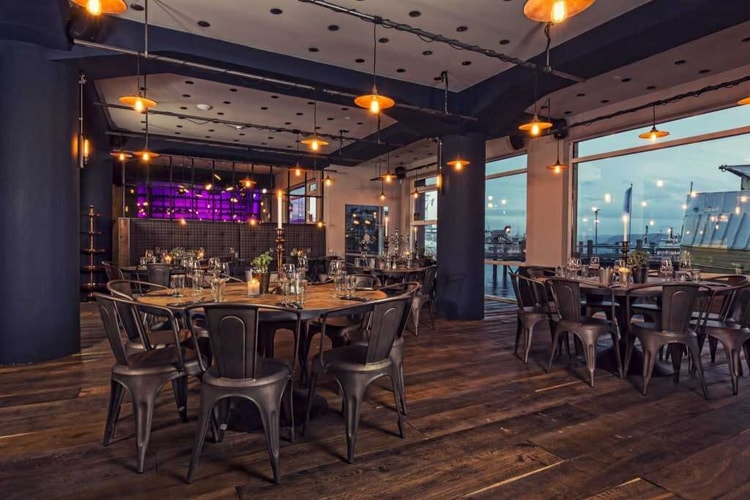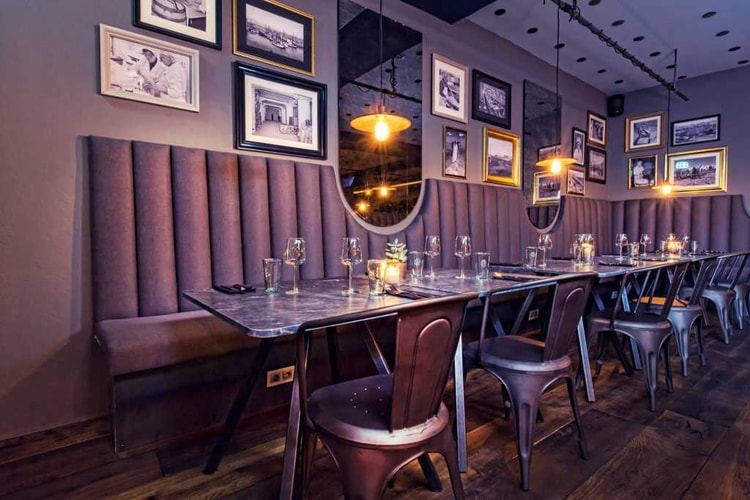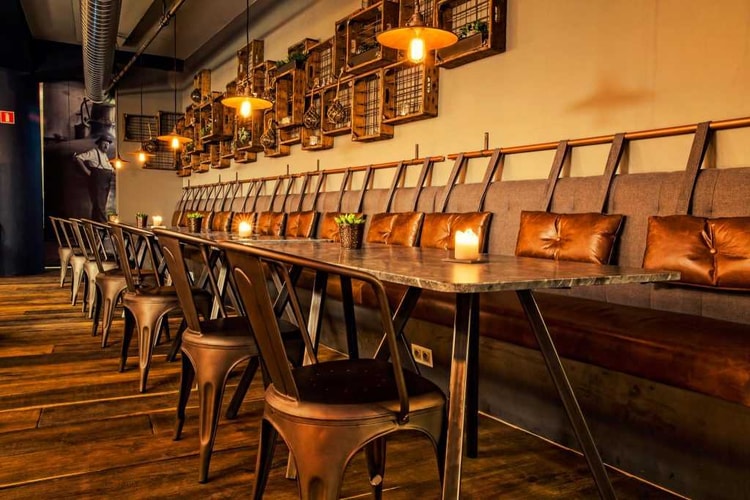 Bryggjan Brugghús
Grandagarði 8, 101 Reykjavík
+354 456 4040
www.bryggjanbrugghus.is
[email protected]
JG