Hotel Selfoss
A Spacious, Modern Hotel on Iceland's South Coast
Big hotels are not exactly a dime a dozen in Iceland and certainly a rarity outside Reykjavík. So it was a pleasant surprise to spend time in one of South Iceland's oldest and largest hotels on the banks of the beautiful Ölufsá River. The drive south-east over the Hellisheiði heath from Reykjavík brings you straight to the town of Selfoss, and it is here, just over the bridge, that you will find the genteel and firmly established Hotel Selfoss.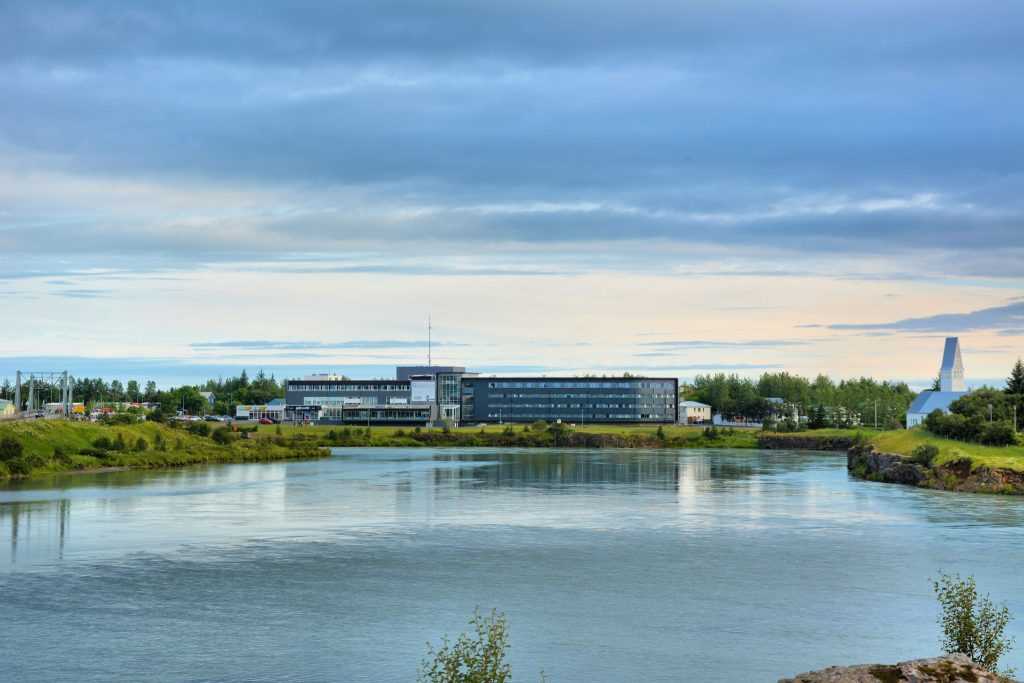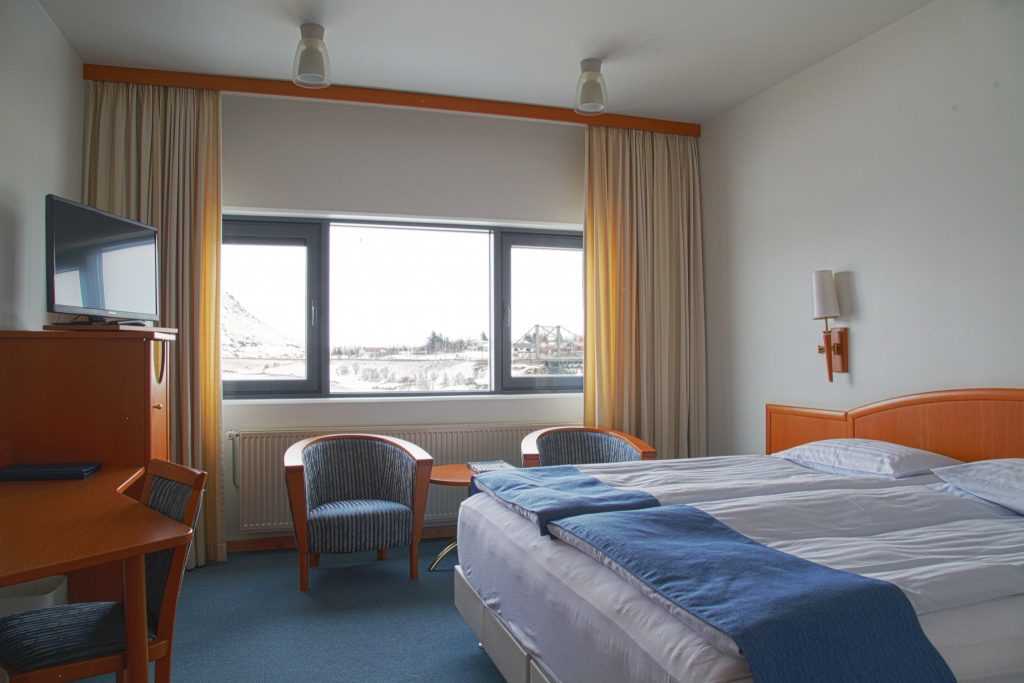 The times, they are a'changin
Originally built in 1986 and with a fraction of the rooms that it boasts today, the hotel continues to steadily upgrade in order to meet the needs of the recent wave of travellers who have been flooding into the country in the last few years. Little by little, new additions and refurbishments have been undertaken and in the spring of 2016, a whole new top floor with twenty-eight stylish rooms was completed. With a grand total of 139 rooms spanning 4 floors, Hotel Selfoss is easily the largest hotel in south Iceland. Standard features in every room include: en-suite bath, satellite tv, wi-fi, coffee and tea making facilities, minibar, hairdryer and mini-safe. The 28 brand new and elegant 4th floor rooms, with exceptional views over the river or town, come with additional features such as king sized beds, mini fridges, and of course, top-notch, en-suite bathrooms.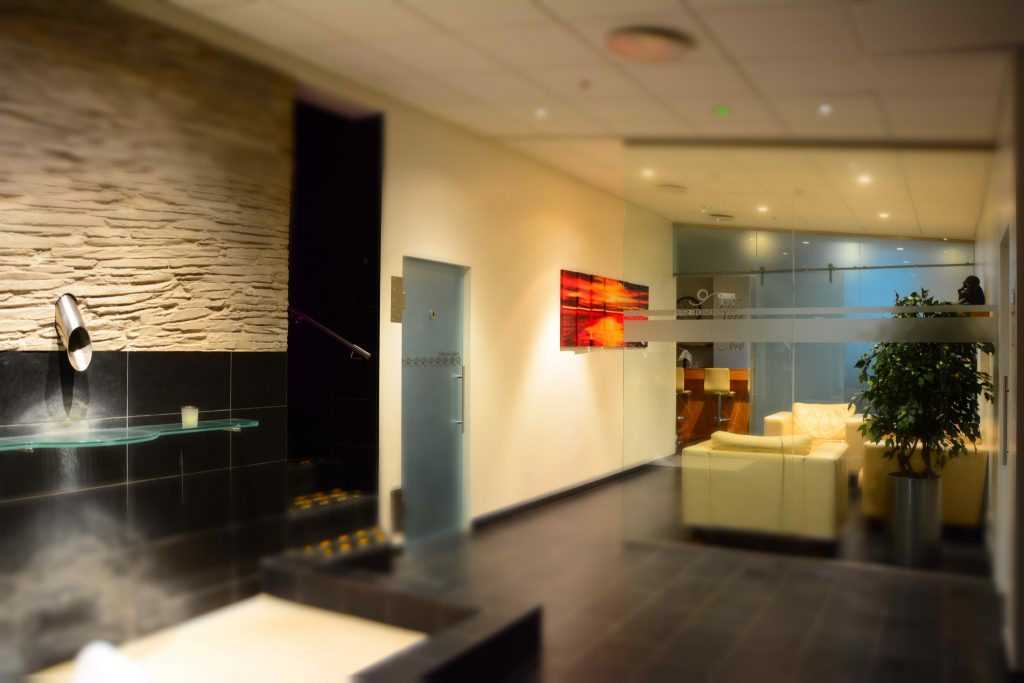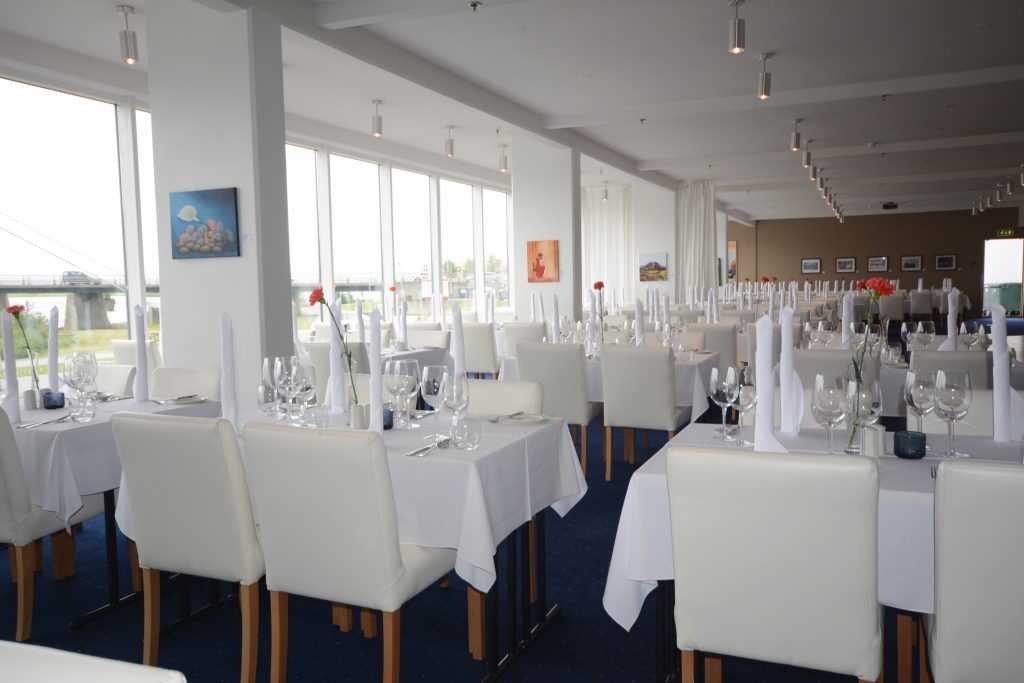 The friendly folks at Riverside Restaurant
Dinner at Hotel Selfoss' Riverside Restaurant is always a pleasure; white linen tablecloths lend a graceful note to the dining experience and the views over the river and beyond are nothing short of superb, no matter the season. The menu offers an array of well-chosen Icelandic specialties—creamy bisque de langoustine, goose carpaccio, a very tasty and tender rack of lamb—among other tempting choices. The restaurant uses, as you can imagine, top quality, locally sourced ingredients as much as possible and everything is overseen by a friendly and professional wait staff who know their stuff!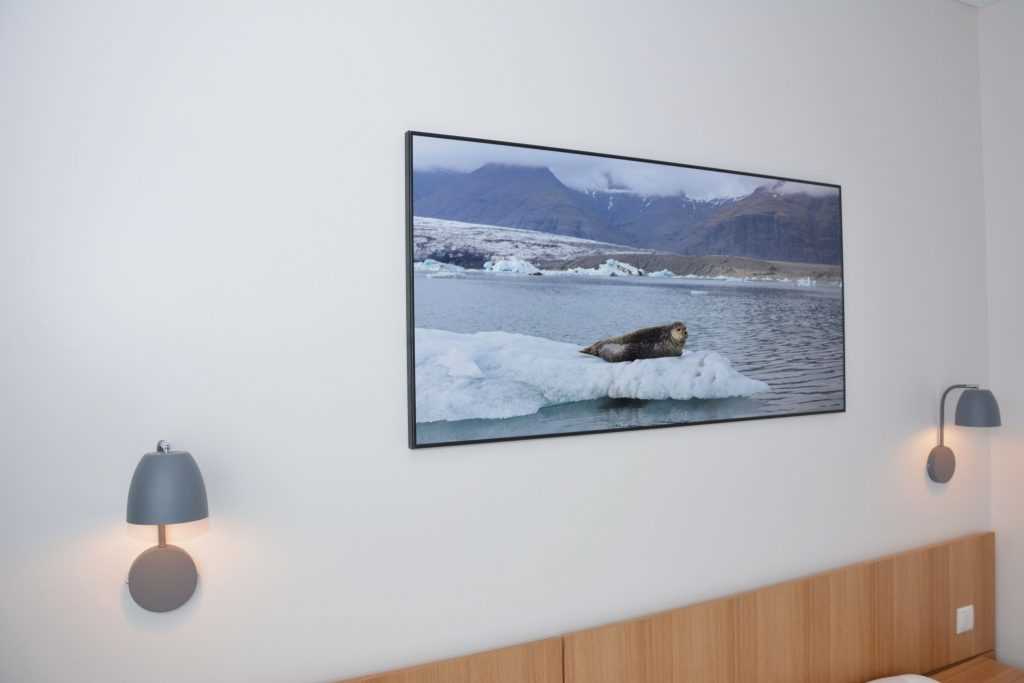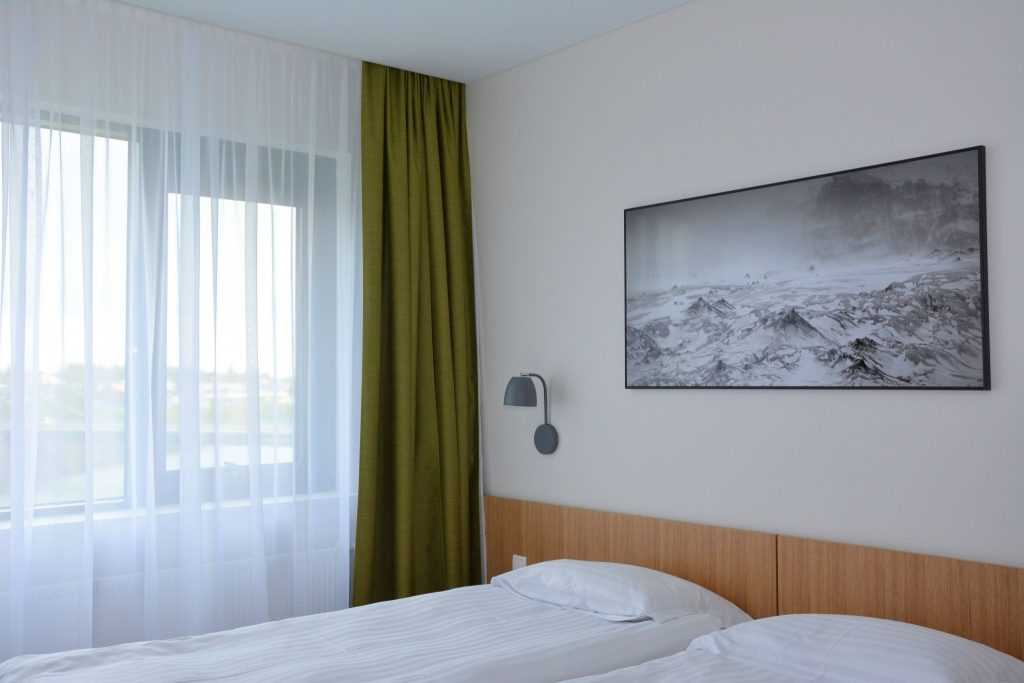 Hotel Selfoss' best kept secret
After a thrilling, yet exhausting day exploring Iceland's natural wonders, don't forget to take some down time at the hotel's wonderfully relaxing Riverside Spa. Begin with a glass of wine from the in-spa bar, then move on to the saunas, the raindrop shower, the waterfall shower, the bucket shower or even the ice bath! End with a dip in the geothermal hot tub for the ultimate in the pampered life, Icelandic style.
Hotel Selfoss welcomes you!
Hotel Selfoss
Eyravegur 2
800 Selfoss
+354 480 2500
[email protected]
www.hotelselfoss.is
-EMV