Duty Free Iceland:
Iceland's Best Kept Secret
Iceland was once called "Europe's Best Kept Secret", but tourism has grown exponentially this century. And in 2015, it is predicted that this country of around 330 thousand citizens will receive over one million visitors, most of whom will pass through Keflavik International Airport, which has an exceptional duty free shopping centre. Duty Free Iceland is tax-free and open day and night. It is available to arriving and departing passengers regardless of origin and destination, and it carries all the common international brands and products, plus a growing range of unique Icelandic products.
Award Winning Icelandic Spirits and Beers
The Duty Free Iceland shop carries all the popular international brands, but it has also brought in some of the very best examples of local spirits and beers. The pioneering family at Eimverk Distillery produces environmentally friendly high-quality spirits from pollution-free botanicals, using only geothermal energy. They bring us Flóki whiskey, the first entirely Icelandic whiskey, and Vor Gin which won the 2014 San Francisco World Spirits Double Gold Award. Iceland's first micro distillery, 64° Reykjavik Distillery, has won many international awards for its products, including the Grand Gold Quality Award in the Belgian Monde Selection, the Silver award in the British International Spirit Challenge, and the Red Dot award for great design. It also received the 2011 Silver ISW International Spirit Award in Berlin, for its crowberry liqueur. Duty Free Iceland also carries a large selection of local beers, which have also earned many international awards. A wide range of flavours is on offer, from both numerous smaller breweries and larger companies.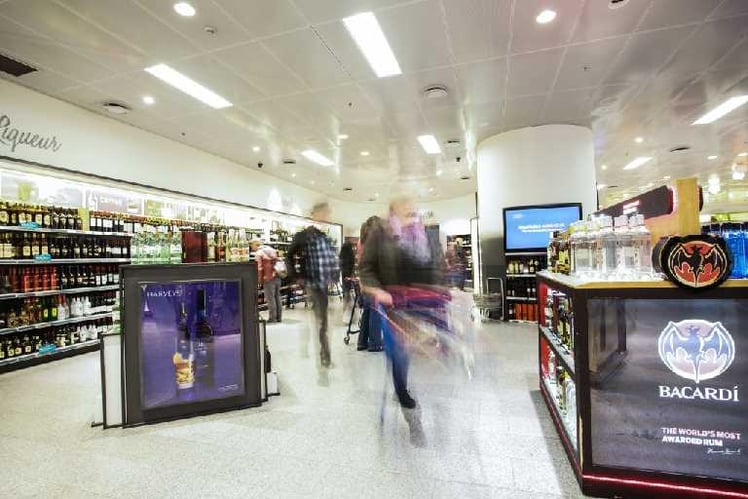 Internationally Acclaimed Icelandic Cosmetic Products
In addition to the traditional international brands, Duty Free Iceland offers numerous locally produced cosmetic products from several Icelandic manufacturers, including Sóley Organics, Villimey, Purity Herbs, Blue Lagoon and Zopure. Their products are becoming internationally known for high-quality ingredients, lack of harmful chemicals, and of course their effectiveness. Sóley Organic, for example, has acquired an international reputation for its signature product, Græðir (Healer), which can heal various forms of eczema, psoriasis, skin irritations, burn wounds, yeast infections, diaper rashes, dry skin, and even minor wounds. The scientists at Bioeffect won a Nobel prize for their work, and their company offers a range of revolutionary biotech skin care products, including the recently introduced EFG Day Serum which rejuvenates the skin and minimises the appearance of fine lines and wrinkles.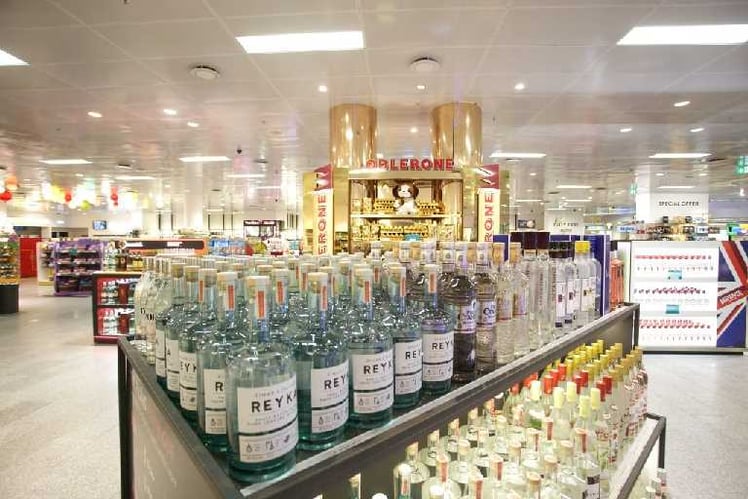 Icelandic Confectionery
Duty Free Iceland stocks the popular international brands as well as some purely Icelandic brands with growing reputations, such as Omnom and Hafliði Ragnarsson. Their ranges of mouth-watering chocolate confectionery have become extremely popular and almost impossible to resist.
Don't Wait Until Departure
Duty Free Iceland also has a store in the arrivals section, in the luggage hall. You can shop while you wait for your luggage, and save up to 50% on city prices. –SF
Duty Free Store Ltd. 
Keflavik Airport • 235 Keflavik
+354 425 0410 
[email protected]
www.dutyfree.is