Sculptor Jón Adólf Steinólfsson has been working as a sculptor for almost 30 years. Born in South Iceland in 1959, he got interested in woodcarving early on in his life. He received formal training under master woodcarvers at the Hannes Flosason School of Wood Carving between 1986 and 1995.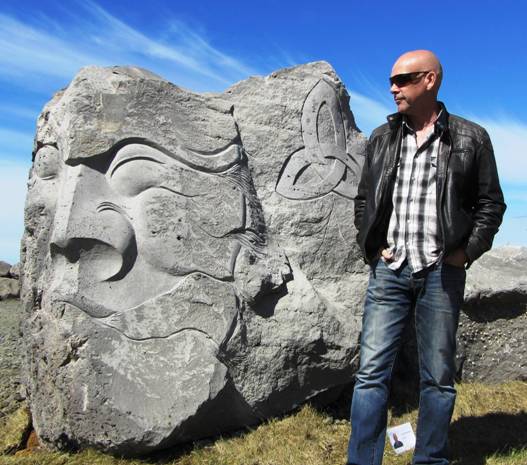 His sculpting styles range from the contemporary to the whimsical reflections on the instruments of music. He enjoys using old traditions to convey modernity, and his love of Nordic mythology is often reflected in his works.
A few years ago, he was elected the town artist of Kópavogur, and he is among the owners of Gallery 16c on Dalvegur in Kópavogur. His works have been displayed worldwide, but a few of them are on permanent public display in several locations, including Iceland, The United States and China.
On 6 November a new exhibition will open in Gallery 16C called Voor Jou. It's a group exhibition with works by Jón Adólf, Finnbogi Kristinsson and Karin Esther Gorter. The exhibition is dedicated to Jón Adolf's late wife, but she passed away in May 2021.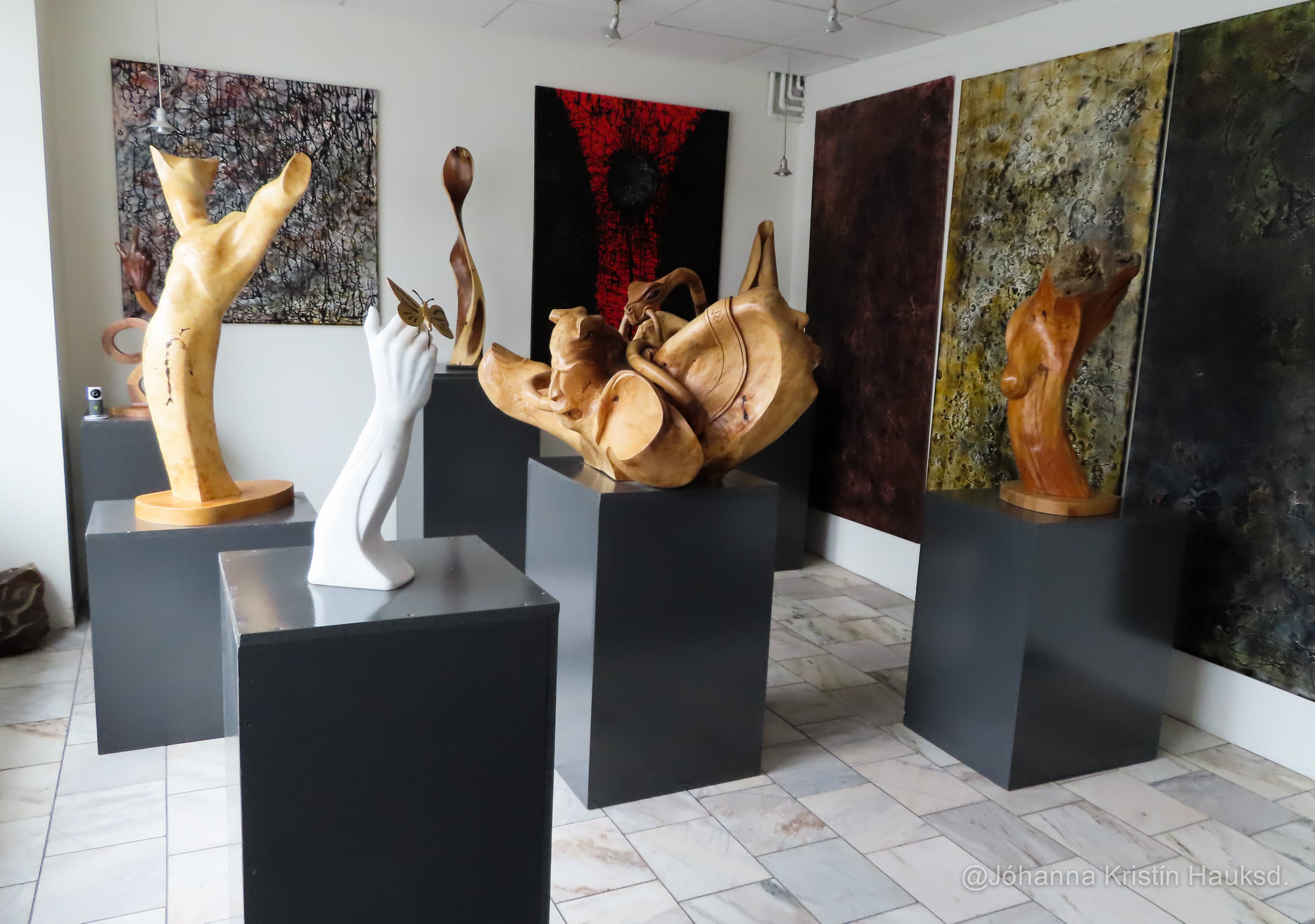 Opening weekend is 6 November at 14:00, and it ends on 30 November.
Gallery 16c
Dalvegur 16c
200 Kópavogur