Mountaineers of Iceland
Scaling new heights in business and leisure
Mountaineers of Iceland is one of the oldest and most respected adventure tour companies in Iceland today. Founded in 1996 by Herbert Hauksson and Ólöf Einarsdóttir, the company has grown steadily in size over the last two decades. Many family members contribute their time and talents to the firm, including Olöf's 80-year-old mother who still helps out in various capacities. The company also employs a core of highly skilled guides, many of whom have trained with the Icelandic Search and Rescue team.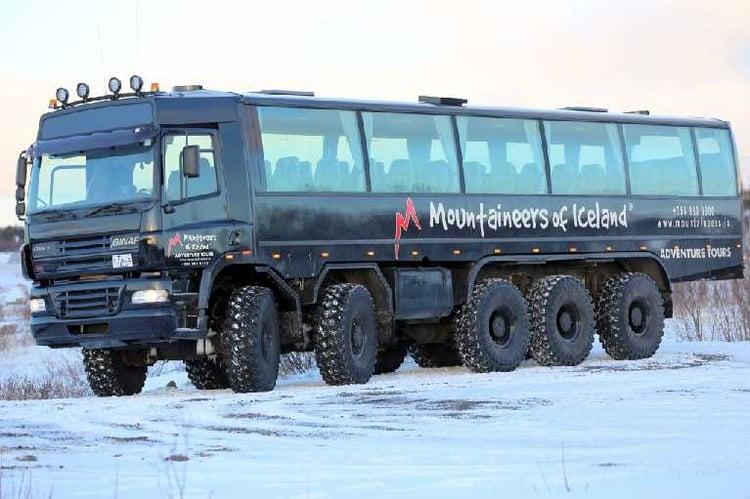 'Monster Trucks'
With a fleet of 'super jeeps' and hundreds of snowmobiles at its disposal, Mountaineers of Iceland is the largest snowmobiling tour operator in the country, with extensive operations on Langjökull Glacier, Iceland's second largest glacier. Recently, the company added two new powerful trucks to its fleet. The custom-made 'monster trucks' as they are called, are an 8WD coach seating up to 49 passengers and a 10WD coach that seats up to 60 passengers- the pride and joy of the company according to Sif Helgadóttir, Mountaineers' marketing manager.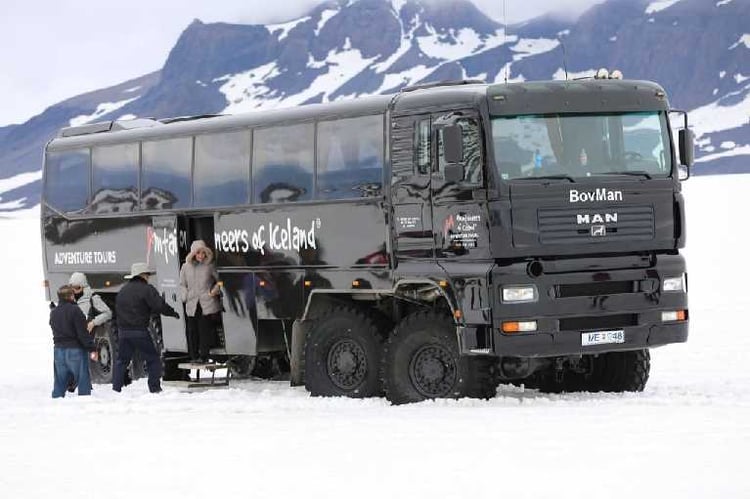 New incentives to travel
"Our innovative monster trucks are the result of many years' experience of glacier driving, combined with our knowledge of the rigorous demands of Icelandic weather and nature. We are especially proud of these vehicles that have opened up new possibilities for incentive travel and group tours that have not been possible until now. The new trucks have no comparison in Iceland or for that matter, the world- they are in a class by themselves." Sif explains.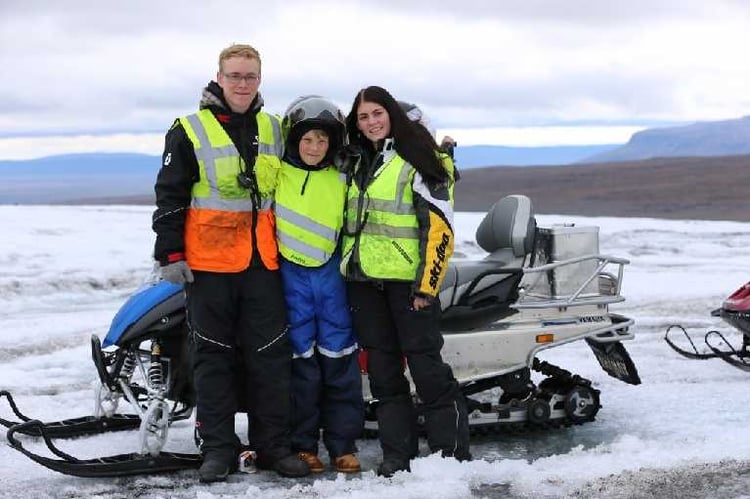 Exhilarating snowmobiling adventures
Possibly one of the most exhilarating experiences of a lifetime is a snowmobile adventure- a wonderful way to experience the power and majesty of Iceland all in one fabulous day trip. Mountaineers of Iceland's Pearl Tour combines the thrill of snowmobiling with a visit to three of Iceland's most memorable natural sites on the famous 'Golden Circle'. The tour includes stops at Thingvellir, the site of Iceland's first parliament in 940 AD, the hot spring area of Geysir and the thundering Gullfoss Waterfall.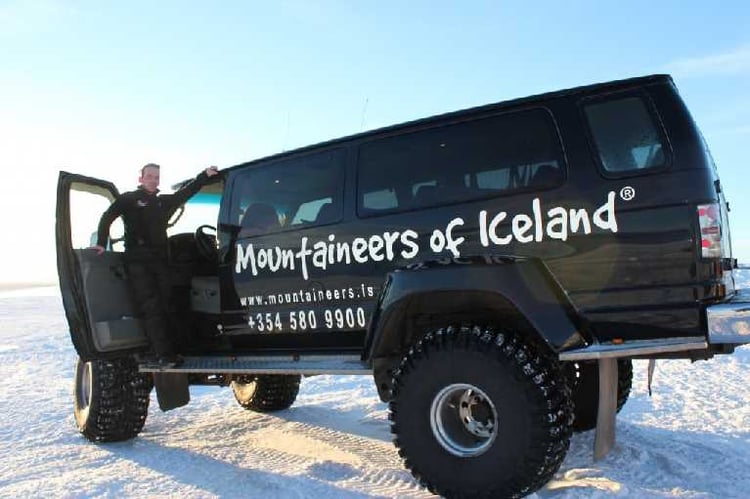 Award winning company
Mountaineers of Iceland was one of the recipients of the coveted 'Strongest in Iceland 2014' award which honours companies with a longstanding, sound financial track record, thereby contributing to the future of the Icelandic economy. The company is committed to sustainable tourism and ensures that staff members are trained to uphold strict policies to respect and protect the fragile Icelandic environment.
Mountaineers of Iceland
Corporate Headquarters
Skútuvogur 12E
104 Reykjavík
Phone: +354 580 9900
www.mountaineers.is
The Highlands of Iceland