Stay Warm this Winter
Álafoss' wool keeps you warm and dry–just like the Icelandic sheep
Iceland is known for its ferocious winter storms. Generations of Icelanders have stayed warm, dry and comfortable wearing woollen clothing from the sheep that roam the mountains in this wild country. Icelandic wool is noted for its special qualities. It has a virtually waterproof outer layer and a soft, warm inner layer. The clothes are warm and shower-proof. This makes them especially comfortable and suitable for all weathers—unlike many wool clothes that end up a heavy, sodden mess when it rains.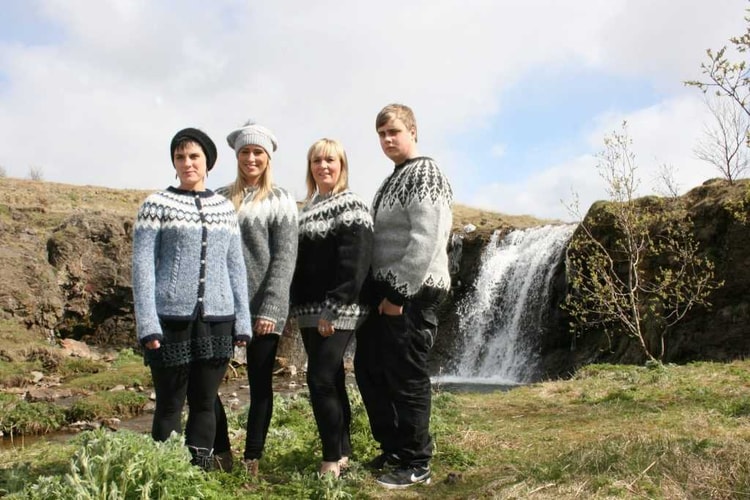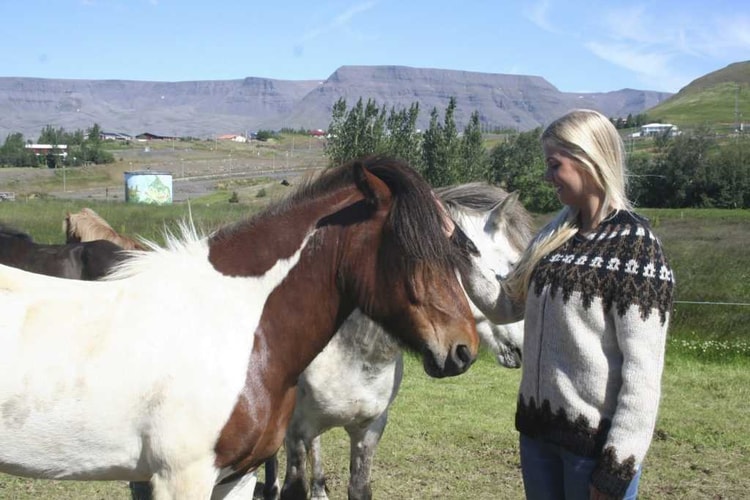 Made in Iceland, Found in Álafoss
All the woollen clothing to be found in Álafoss is made in Iceland from Icelandic wool, ensuring that you can find these authentic qualities you are looking for. Today, the clothing ranges from traditional to high fashion. Many young designers have taken the Icelandic wool to create a whole new range of designs and colours, which gives plenty of choice for men, women and children alike. You'll find them at Álafoss alongside a stock of the traditional designs that have become a fashion statement in themselves the world over. For those who enjoy knitting themselves, balls of yarn, knitting accessories, patterns and everything associated with making the clothing, are available in the shop.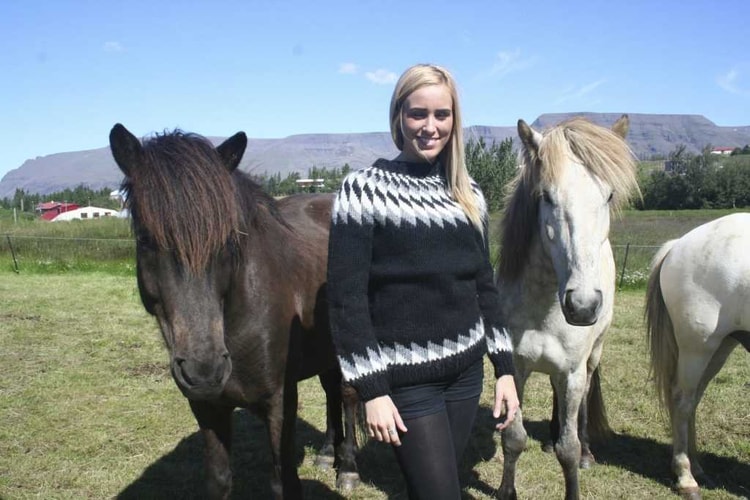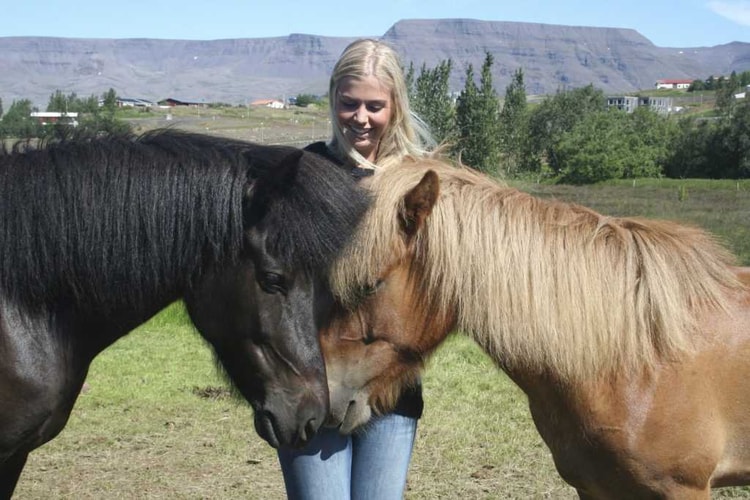 Living History
Álafoss is also a virtual museum. Built in 1896, it was here that the Icelandic woollen industry began and flourished. The mill itself has closed but the building now houses the Álafoss store. There are looms, pieces of machinery, vintage-style cash registers, original early phones and examples of equipment used to make the original company the powerhouse that drove Icelandic society for so many years in the 20th century. There is a small café which overlooks the waterfall that started it all.
It is the kind of store where you can relax and browse, enjoy the ambience and find those special gifts and personal items that are so rarely found in Europe or the rest of the world.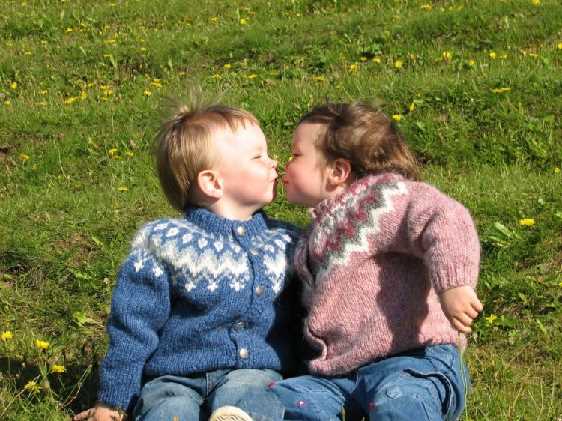 Just 20 minutes from Reykjavik lies the town of Mosfellsbær on the road to the north. There, after passing under the two bridges you will find a roundabout. Most traffic continues straight but if you turn right, you'll immediately see the red-roofed building of the old mill, built next to the álafoss or ála waterfall, from which the mill took its name. – ASF
Álafoss Wool Store
Álafossvegur 23 • 270 Mosfellsbær
+354 566 6303
[email protected]
www.alafoss.is