A Sweet Explosion in Iceland
Haflidi Ragnarsson's Artisanal Chocolates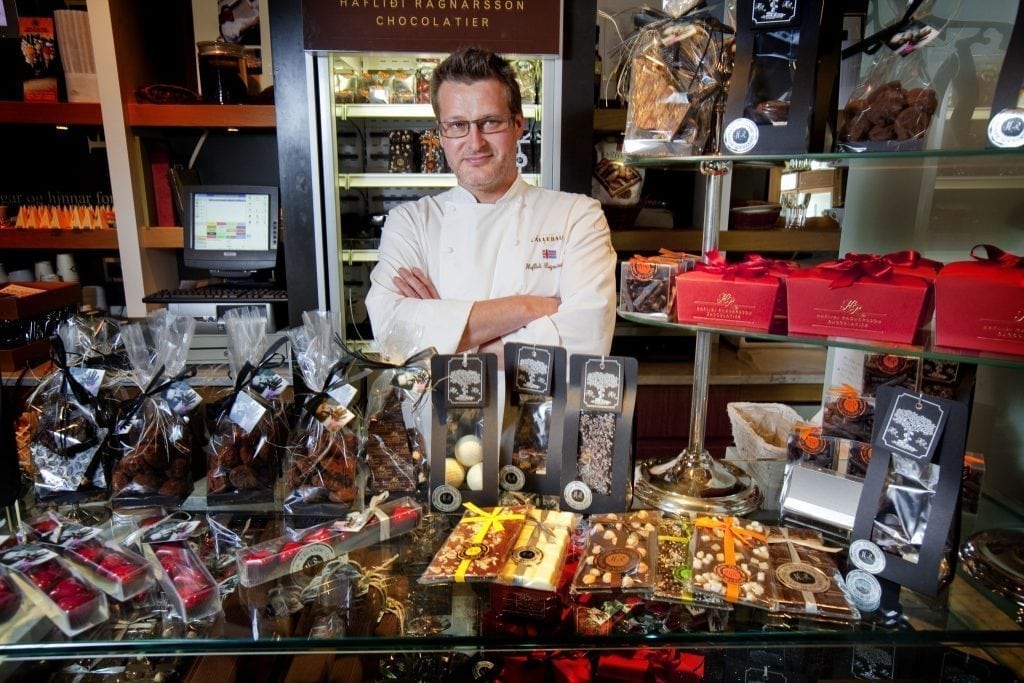 Had you arrived in Iceland even 15 years ago, you would have been hard pressed to find much in the way of luxury food items that other destinations are known for─ France, Switzerland and Belgium, for example, have long been celebrated for their culinary excellence and their mastery of the fine art of pastry and confectionary.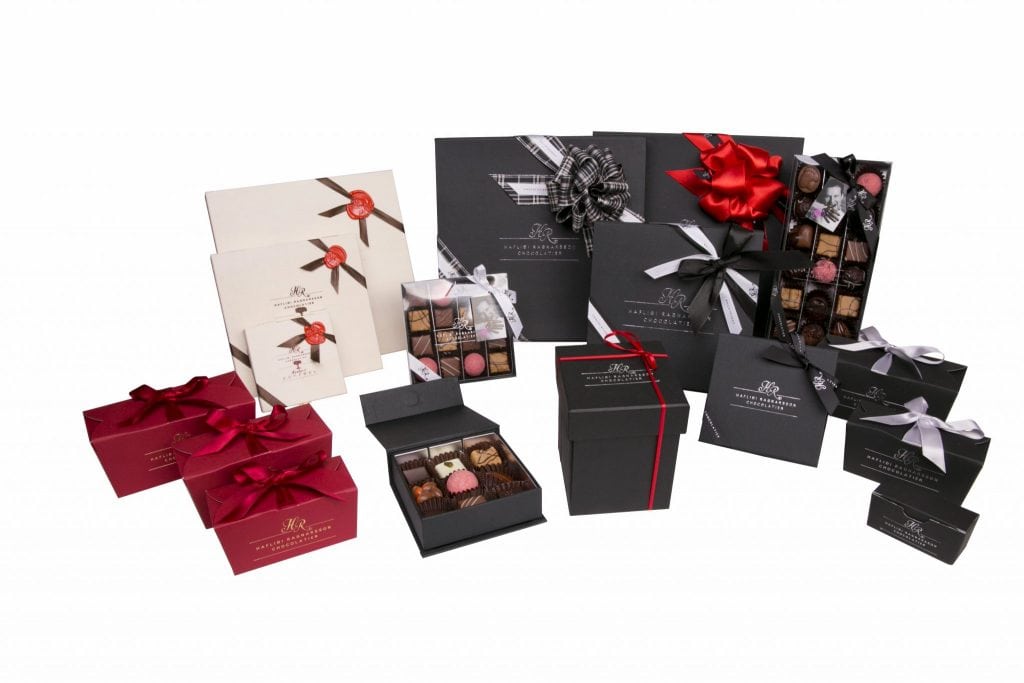 Over the last few years however, Iceland's gastronomic landscape has been changing rapidly with new restaurants and foods that were not seen here a decade ago, bringing a wave of excitement to the industry. And now there is one enterprising Icelander who is raising the bar for fine chocolates in Iceland and has the field pretty much to himself.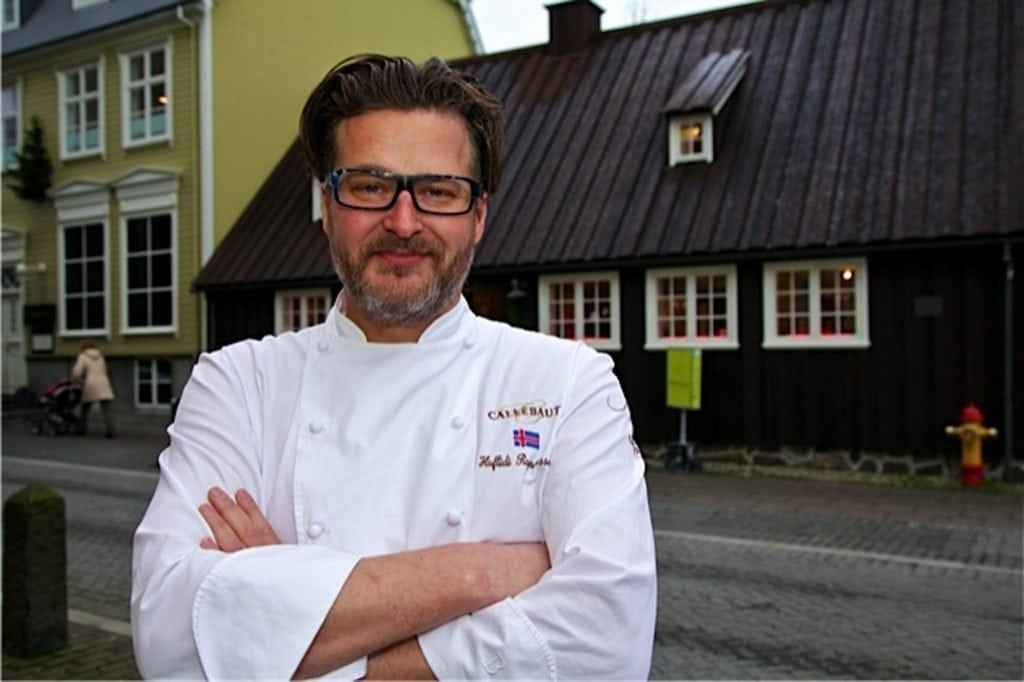 Iceland's Ambassador of Belgian Chocolate
His name is Hafliði Ragnarsson who comes from a long line of bakers─ his great grandfather, his grandfather and his father all had a passion for baking and ran the family bakery for as far back as he can remember. "I would help out in the bakery when I was 12 or 13 years old, sweeping floors and doing odd jobs around the shop. As a teen I became interested in cake baking, and entered many competitions, gradually working my way up to chocolate confectionary. In 2003 I won 1st place for best cake and best dessert and 2nd place overall in the International Belgian Chocolate Awards competition."
When dreams come true and only the best will do
The prestigious award paved the way for Hafliði, and that same year saw the opening of a café and bakery in downtown Reykjavik, Mosfellsbakari, which had been his dream for many years. Here you will find signature boxes of hand dipped chocolates lining the shelves and a glass display case full of his most exclusive chocolate confections, sold by the piece. At Christmas and Easter especially, Hafliði pulls out all the stops with beautifully packaged new creations that show off his artistry to the full.
It goes without saying that the master chocolatier insists on quality ingredients for all his creations. His beautiful creations are made from only the best raw materials─ almonds from Spain, hazelnuts from Italy and of course the holy grail of chocolate from producers such as Barry, Callebaut and Valrhona.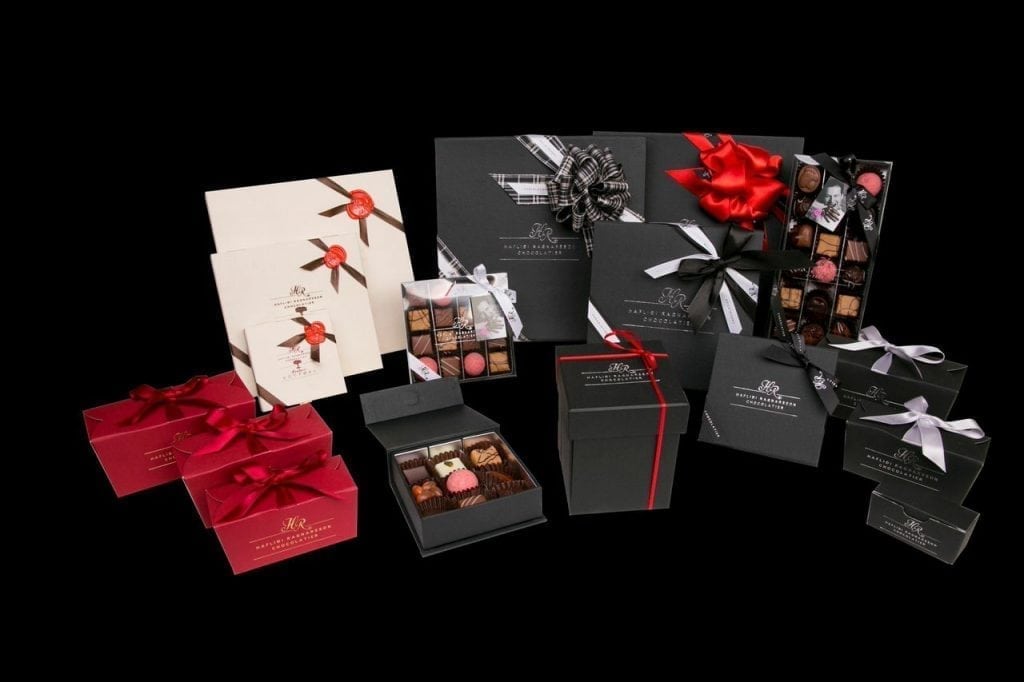 The Ultimate Icelandic Indulgence
Do make it your mission while in Iceland to search out these fabulous hand crafted sweets that also make wonderful gifts for friends and family back home. For more information please go to www.konfekt.is or pop in at one of Mosfellsbakari's two locations, in Reykjavik and Mosfellsbær, on the way to the Golden Circle.
-EMV
Mosfellsbakarí
Háholti 13-15
270 Mosfellsbær
Mosfellsbakarí
Háaleitisbraut 58-60
108 Reykjavík
Phone : 354 566 6145