One of a kind knives that will last you a lifetime
When people think about knifemaking, nature and waterfalls are probably the last things that come to mind. However, that is precisely what you find when you visit Páll Kristjánsson's and Soffía Sigurðardóttir's world-renowned sustainable knife atelier. Situated in the idyllic Álafosskvos in Mosfellsbær, only a 15-minute drive from downtown Reykjavík, the atelier offers some of the best knives you will ever own.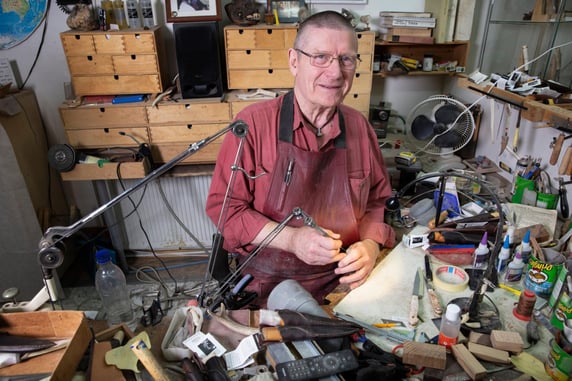 Páll Kristjánsson, or Palli as he likes to be called, has been making knives for over 30 years. His craftsmanship is renowned worldwide, but his knives are unique because he only uses sustainable materials. "Soffía and I use materials that otherwise would be thrown away and give them a new life", Palli says. "Some of the materials we use are birch, rowan, horses' hooves, reindeer antlers, sheep horns and whale teeth." As a result, every knife is one of a kind and made with Japanese Damascus steel or stainless steel from Denmark, Germany and Sweden.
Soffía Sigurðardóttir's artisan kitchen knives are made with only the best blades, which have to be handled with care. She is also the only kitchen-knifemaker in Iceland. "I get inspiration from nature and my surroundings when I'm creating the knives. One colour combination of rust-red and green, I got from a ship in the shipyard in the Old Harbour in Reykjavík", Soffía says.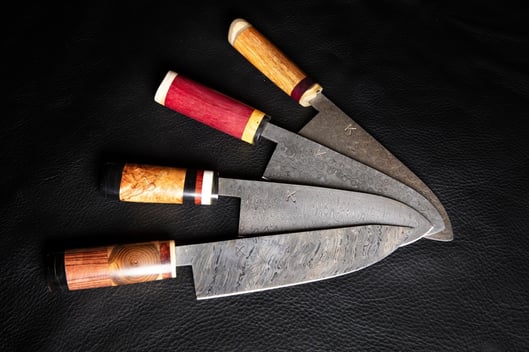 "Sustainability and the environment are very important to us. No animals are hunted for us. The ram horns and horse hooves come from slaughtered animals, and the ivory comes from beached whales. If we buy wood, we only buy from specially certified companies in the USA, which can reliably prove that the trees were legally chopped down." Additionally, they get wood from old trees in Iceland that need to be cut down.
It's not only Palli and Soffía who sell their art in the atelier. Palli's brother Bjarni is also an artist. His primary medium is ebony and ivory, from which he carves out small animals and other figures. Just like Palli and Soffía, his materials are sustainably sourced.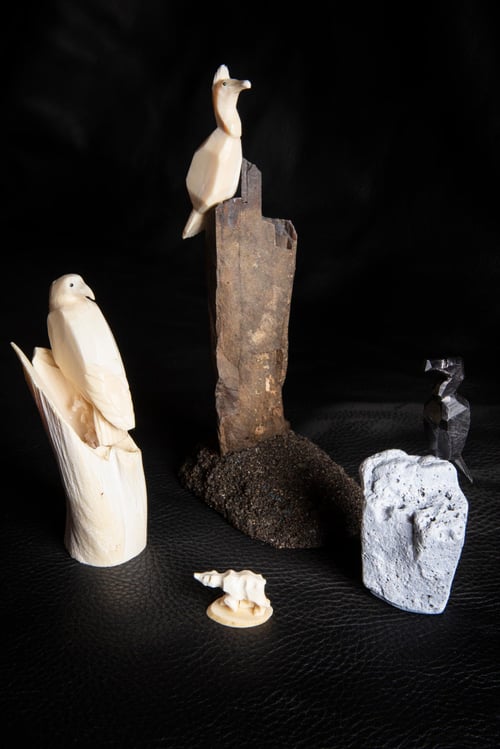 Visiting the atelier gives a particular sensation of calmness. It is evident the work done there is done with care. The smell of the different woods and leather of the sheaths, combined with the calm sounds of birds chirping and the waterfall, which is literally in their backyard, makes for an exceptional experience. One which is highly recommended. -HDB