Take time for the Extraordinary
Seyðisfjörður's Coat of Many Colours is RevealedSeyðisfjörður Photo. Hlynur Oddsson
Silent, majestic, eternal. Whether you enter the Seyðisfjörður fjord from the east by ferry or drive down the serpentine Fjarðarheiði mountain pass from the west, you will be enraptured by the incomparable beauty of one of East Iceland's most spectacular fjords. Known equally well for its rich cultural life as for its truly breathtaking landscapes, Seyðisfjörður's notable attributes embrace each other in an ethereal and unforgettable way. Lonely Planet has placed the fishing village seventh on its list of 15 Icelandic must-see destinations.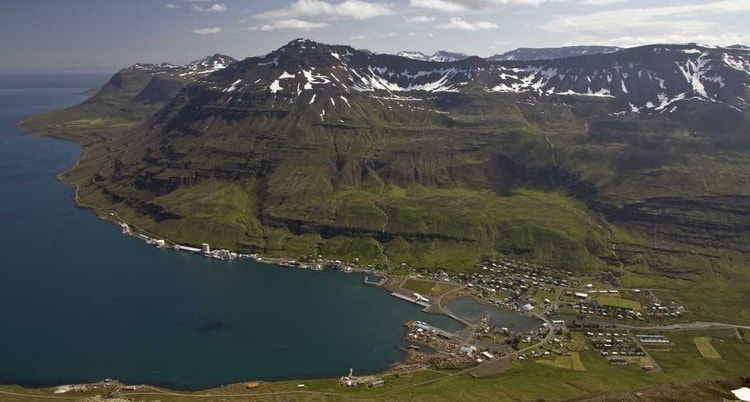 To top of the Bjólfur mountains.
Cultural Gems Located only 26 km from Egilsstaðir and a 30 minute drive from the main Road No. 1, this storybook village with its 700 inhabitants offers visitors a flourishing cultural life year round. Carefully preserved timber houses dating back to the days of Danish rule, decorate the fjord like colourful baubles strewn across a spectacular panorama. Live exhibits like the sound-dome sculpture above the fjord, or the Winter 2013 exhibition of paintings by Dieter Roth at the Skaftafell Art Centre could well be one of the high points of your stay.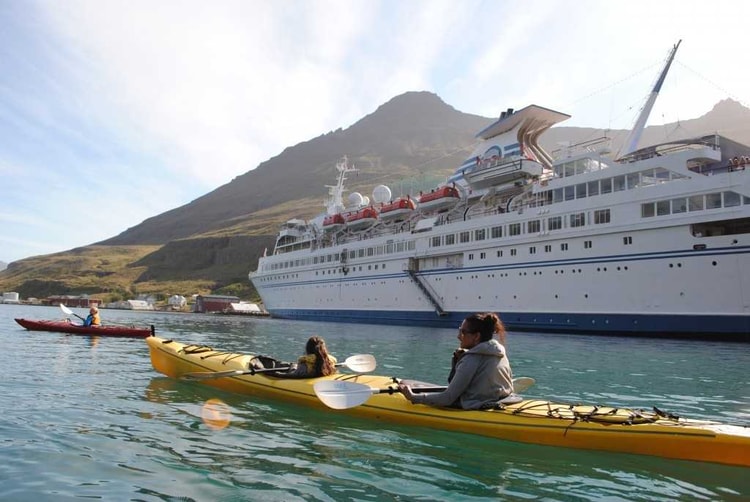 Did you know? For centuries, Seyðisfjörður played an important role in the modernisation of Iceland. Not only was the harbour the main port that connected the island with the continent, it also opened extensive trade routes to Europe and the rest of the world. And did you know that Seyðisfjörður also carries the distinction of being the first Icelandic village to have an undersea telephone cable, as well as the first power plant?
Slow down and simply enjoy As winter yields to spring, Seyðisfjörður becomes an oasis of peace and romance with its deep blue waters and breathtaking snow-covered mountains, inviting the traveller to slow down and enjoy its spring persona.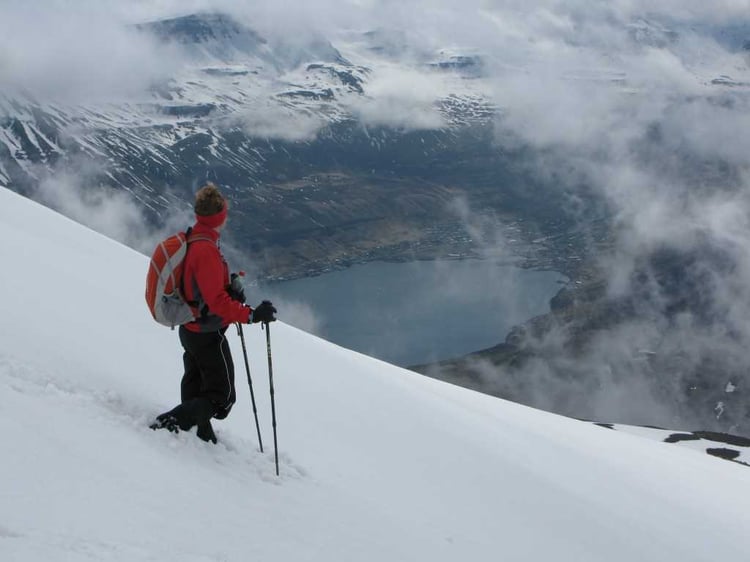 Activities such as hiking, jeep tours and skiing are all possible. Hike the mountains above the fjord or contemplate the bonds of man and wilderness at the Skalanes Heritage Centre and Guesthouse in a setting that allows you an unparalleled glimpse of Iceland's beguiling nature.

Book yourself a night or two in Seyðisfjörður's elegant Hotel Aldan or in any one of the comfortable guesthouses to experience Iceland in a way that the more hurried traveller misses.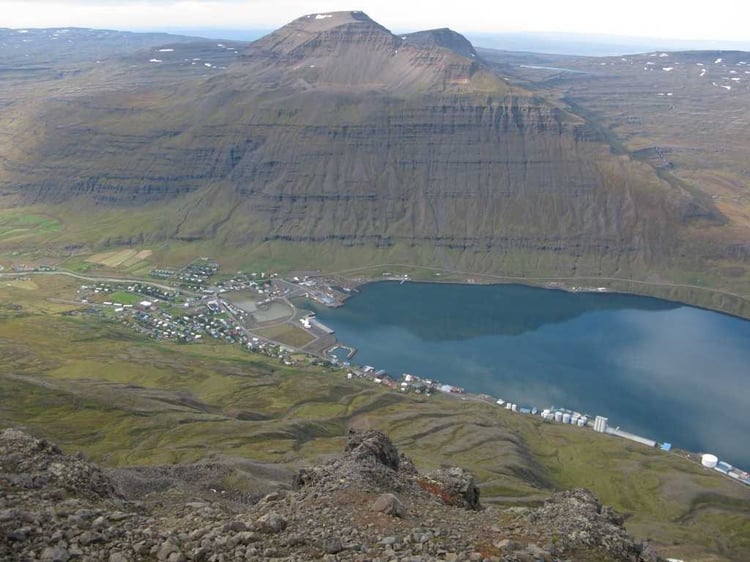 From Strandatindi. (mountains)
Evenings in Seyðisfjörður have a magic all their own; a multitude of stars in the night sky shimmer in the quiet waters of the fjord, though, as summer approaches, you will have to stay up later to see them.
There is a lot to discover at Iceland's East End. Take time for the extraordinary.