The Reykjavik downtown luxury Apartment-Hotel for the discerning

The Black Pearl apartment-hotel is proud to provide discerning customers with a unique luxury setting in Reykjavik's charming downtown area. For the price of a high-end hotel suite, you get your own spacious luxury apartment along with the best hotel service. The extensive list of amenities is too numerous to fully outline here, but it includes breakfast service, catering service, 24/7 concierge service, childcare, gift service, laundry service, a private air shuttle, and a heated car garage in case you have rented a car.
Individual and group accommodation
The Black Pearl apartment complex is a relatively small property in a carefully selected location, so it offers a very quiet and relaxed haven in the heart of the bustling old town centre, even though it is only a few steps away from all the shops and bars, not to mention the renowned nightlife. This is a family oriented setting with its own professional childcare amenities. It can accommodate the needs of groups, whether it is the extended family or friends coming together for a joyous event, or an important business gathering. A small conference room is available in case you need a private area for dining or a business meeting, and it has all the modern technological equipment required to make your business event a resounding success.
The apartments
The standard apartments are 76m2 one bedroom suites that accommodate up to 4 people. The suites are very nicely furnished, soundproof, and equipped with black-out curtains, heated marble floors, and free, high speed WiFi. They can be set up with king size beds or twin beds, and they have a spacious living room with a sofa bed, dining area and a terrace. The suites also have a fully-equipped kitchen with complimentary Nespresso coffee and tea. The bedrooms and living rooms have free satellite TV with a selection of international channels. You also get your own in-room safe and a mini-bar.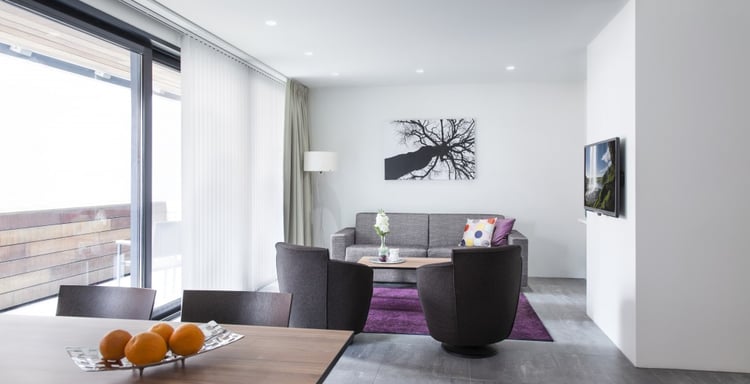 One night stays are possible among other available options. A Deluxe Suite offers 115m2 and the Penthouse unit provides 2 Deluxe Suites in 145 square metres of lavish space. These apartments come with private lift access.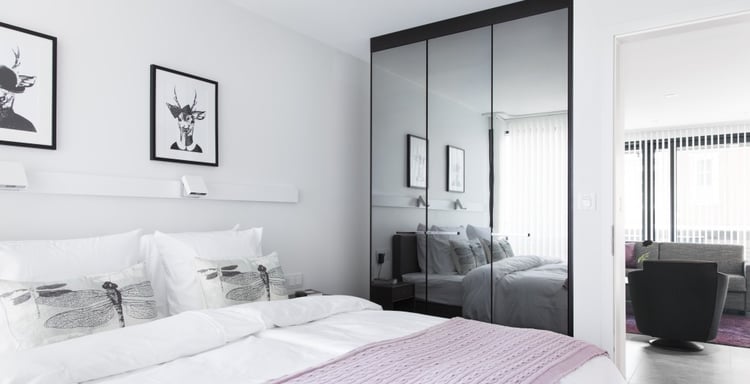 The staff share the owner's passion for the highest quality luxury service so you can be sure that you will feel welcome and at home. They will be happy to share their knowledge of Reykjavik and Iceland to make sure that your visit exceeds your expectations.
BALCK PEARL
Tryggvagata 18
108 Reykjavík
[table caption="Contact Information – Plack Pearl Apartment Hotel " class="row-fluid"

border="5″

width="100%" colwidth="50% | 50% " colalign=" center | center"]
Tryggvagata 18A – 102 ◦ 101 Reykjavik,[email protected]


www.blackpearlreykjavik.com

,tel: +354 527 9600
[/table]