There is an Icelandic expression that says "When you have such a great view, who needs pictures on your walls?". The phrase echoed my feelings exactly as I arrived at Hotel Dyrhólaey for the first time. A breathtaking panorama stretched out before me and far below, a dusting of newly fallen snow covered the Reynisfjall ridge which suddenly took on new proportions. Bright green fields of cultivated grass lay before me and the blue expanse of water embraced the Dyrhólaey promontory in the distance. I felt as if I could stay here all day, drinking in the fresh air and the outrageously sublime view.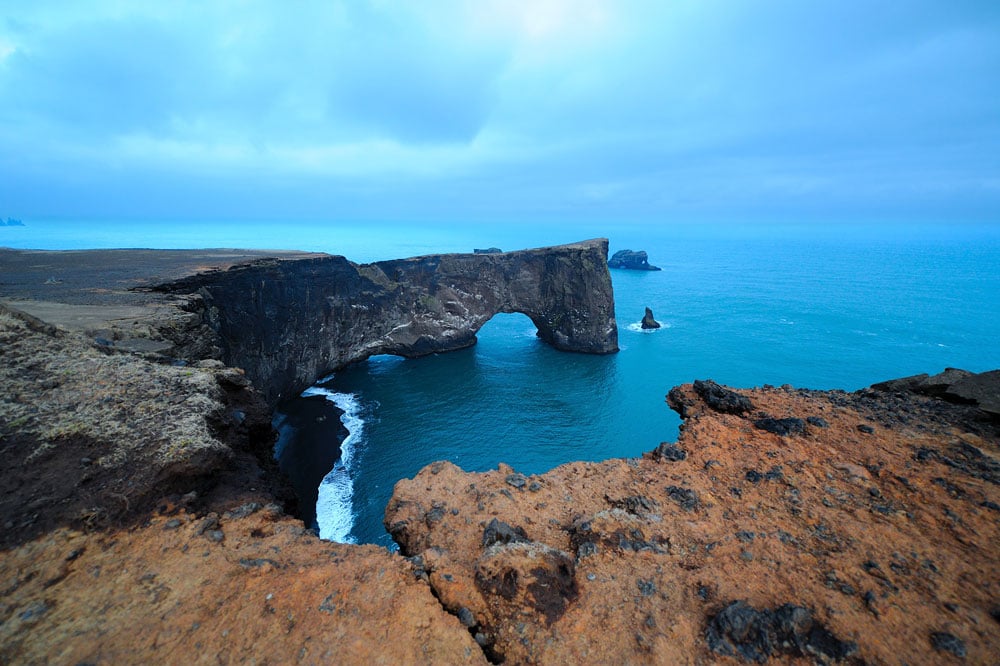 A bit of history
Hotel Dyrhólaey's owners grew up here amidst all this splendor, and the family can trace its roots back to the 19th century when their great, great grandparents began the business of dairy farming and sheep breeding. As Icelandic society gradually shifted from a largely agrarian society to a more modern one, the need for dedicated hotels became apparent at a time when tourism in Iceland was in its infancy. The family decided to take the plunge and the hotel was born.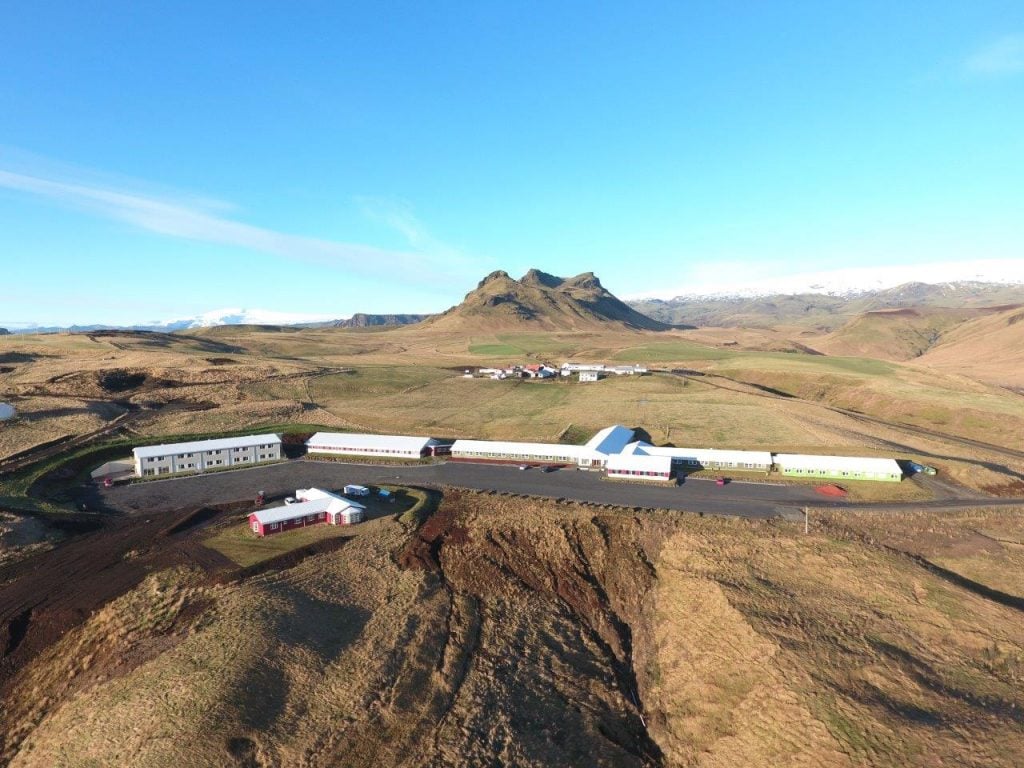 A passion for Northern lights
If one of your passions in life is to view the Northern lights in a spectacular location, unperturbed by city lights, Hotel Dyrhólaey is the place to be. The hotel offers a wakeup service should the northern lights appear overhead in the wee hours of the morning. The hotel boasts 110 fully equipped standard rooms, spread out over three wings that branch off from the spacious lobby and dining room that make up the hotel's core. A full bar and an a la carte restaurant open for guests in the evening and overlooks the dazzling panoramic view that welcomes you on your arrival.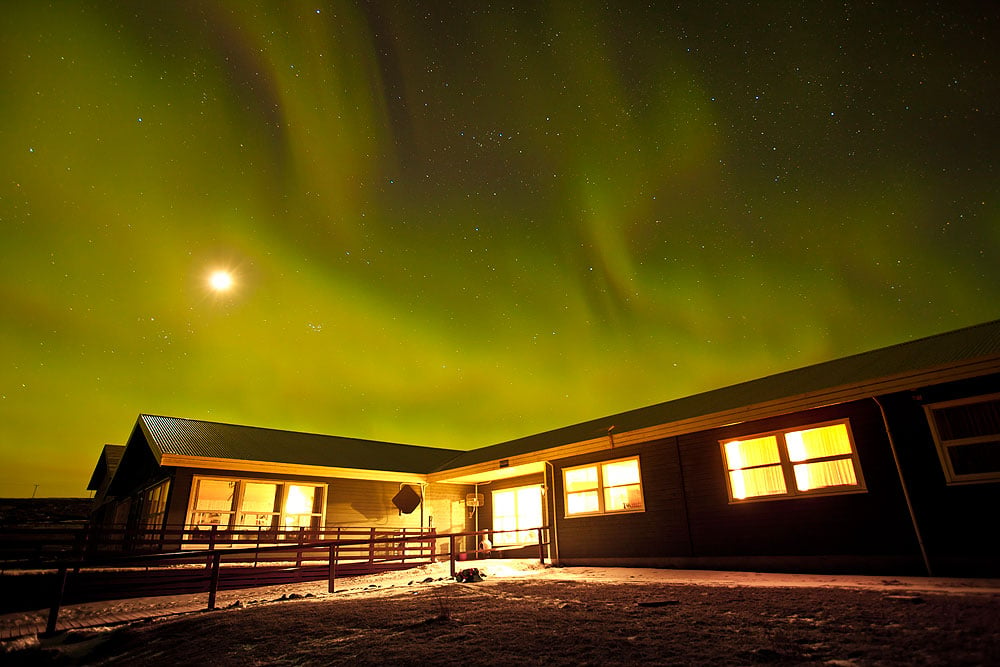 Surrounded by nature
Hotel Dyrhólaey is conveniently located near many south coast attractions such as the iconic village of Vik, the famous Reynisfjara black pebble beach and sea stacks and of course the Dyrholaey promontory after which the hotel is named. For horse lovers there is horse riding in the magnificent nature, and for the very adventurous, there are glacier walks and snowmobiling on Solheimajökull glacier —all within a 10 to 15-minute drive from the hotel.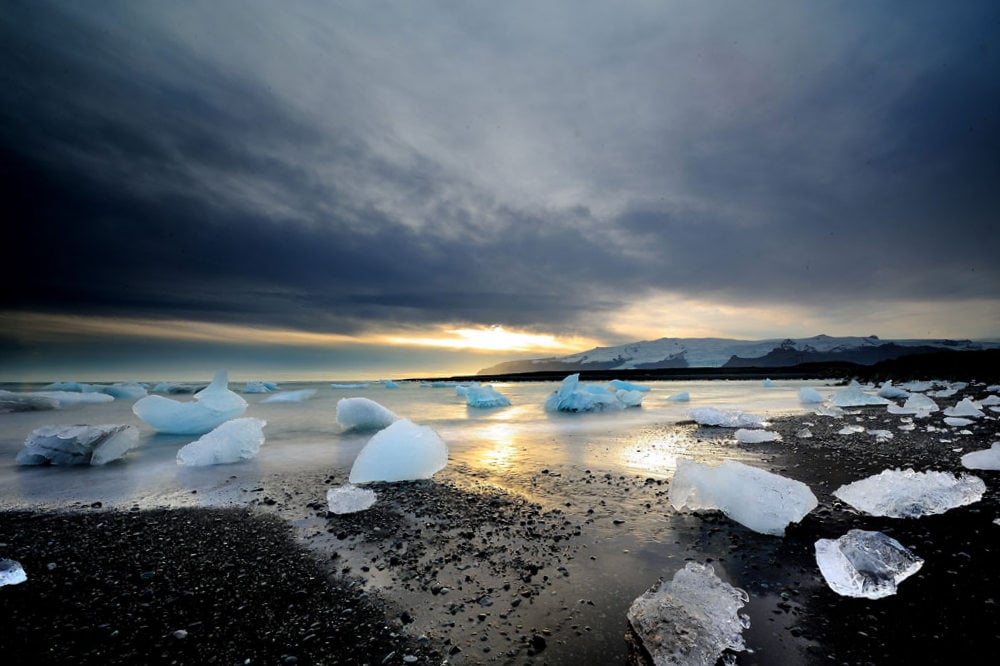 If you are after that special moment in time where mountains, sea and sky converge, enveloped by the sounds of silence, consider a stay at Hotel Dyrhólaey and let the magic begin. -EMV
Hotel Dyrhólaey
Brekkur, 871 Vík
[email protected]
+354 487 1333 / 894 1420