The Charming Natural Pearl of East Iceland
The road to Seydisfjörður crosses Fjarðarheiði, a mountain range which has, over the centuries, presented a huge obstacle to travel but is now reduced to a mere 30 minutes. Commanding views from Fjarðarheiði and the road leading down to the fjord are some of Iceland's most spectacular.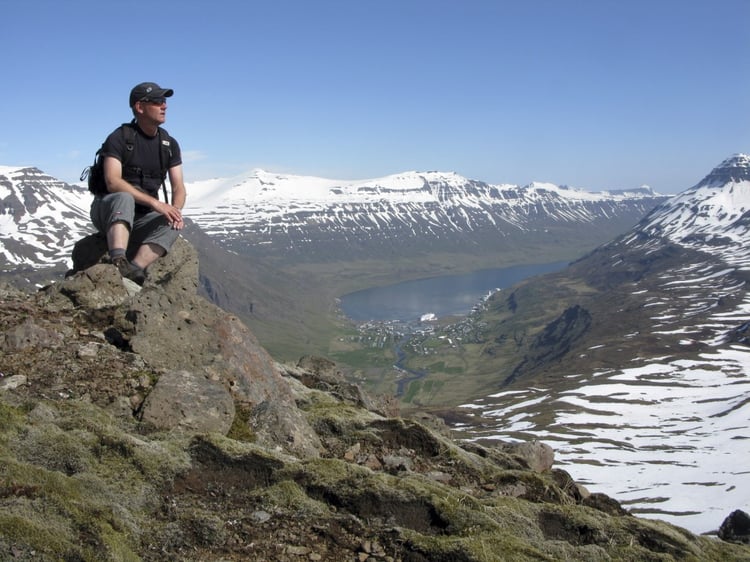 The small, but charming village of around 700 inhabitants is distinguished by its collection of well-preserved and colourful timber houses from the early 20th century. Seyðisfjörður, considered by many to be one of the most picturesque towns in Iceland, is also known for its thriving art scene. In the centre of town rises the pretty 'Blue Church' which serves as the local centre for music, while the Skaftfell Art Centre is dedicated to the visual arts, with its focus on the contemporary arts. Artists, art lovers and visitors from all over Iceland and abroad convene at the annual LungA art festival in July. Mostly aimed at the upcoming generation of young artists, the festival has become one of the main art events of the year in Iceland. Seyðisfjörður also has its own historical museum with lively exhibitions that seek to recreate the atmosphere of the times they portray. From 1880 to 1950, technical innovations in areas such as mechanics, electricity, communications, telephony, commerce and architecture changed forever the dynamics of the Icelandic way of life, bringing it swiftly into the modern era. It was here that the first telephone line, linking Iceland to the outside world, was built. Other historical links include the Norræna ferry, a north Atlantic ferry that connects Iceland to the Faroe Islands and Denmark. It docks at Seyðisfjörður, making it the only place in Iceland where you can travel abroad with a car.
Recreational highlights include midnight kayaking on the fjord (in summer only), attempting the challenging "Seven Peaks Hike", mountain biking, sea angling and bird watching at Skalnes. Guided tours of historic Seyðisfjörður can also be arranged.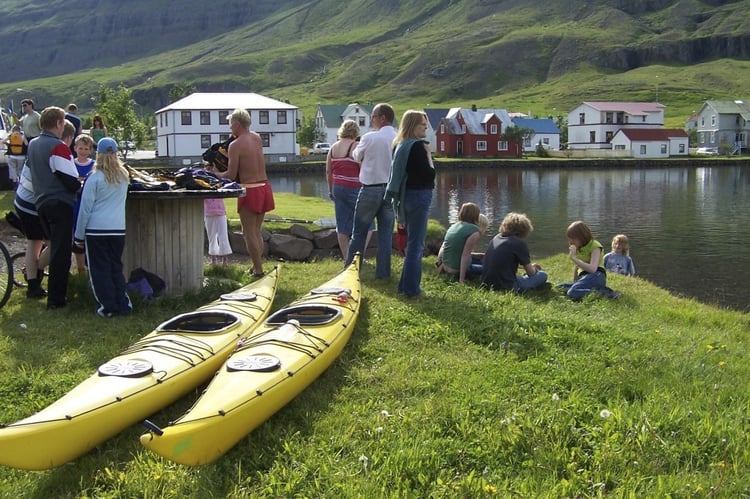 A fun fact
In the latter part of the 19th century, Iceland still didn't have a proper capital. The intellectual elite were aware of the problem and much back and forth discussion took place before it was decided that Reykjavík would be the best location for the future capital. Along with Akureyri, Seyðisfjörður was one of the candidates, since it was easier to sail to Europe from Seyðisfjörður than from any other of the towns in question.
Further information is available at: www.visitseydisfjordur.com