The Icelandic House Of Specialities
Skólabrú Gourmet Restaurant feeds connoisseurs of good food
Skólabrú is one of the most respected restaurants in Iceland. It is located in one of downtown Reykjavik's most iconic older buildings. The nearly 120 year old house delivers a very relaxed and elegant setting, right next to the Pond and the almost 220 year old Reykjavik Cathedral, Dómkirkjan.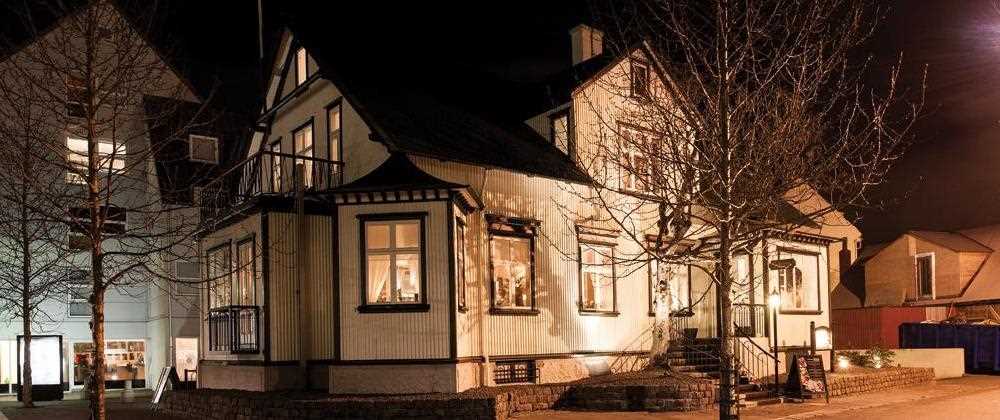 A perfect service for the world's clientele
Skólabrú caters to international clients who love gourmet food and wine and awesome service, but still expect reasonable prices. The restaurant is known for handling parties and meetings for very demanding clients, including foreign embassies and the large crews that accompany the foreign film productions that Iceland has attracted in recent years. The restaurant has also handled some very unusual requests, such as setting up a dedicated mobile restaurant in order to keep film crews well fed when they are on location somewhere far away from Reykjavik and civilization in general.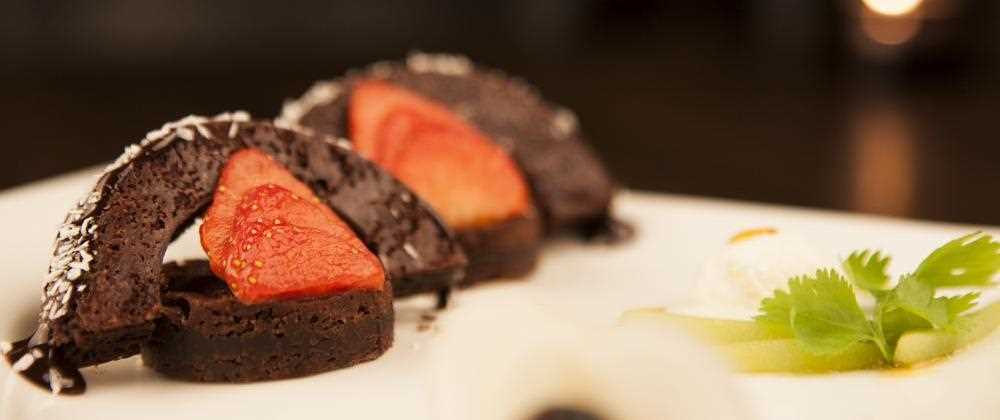 Different strokes for different folks
Skólabrú can easily handle 150 people, and the second floor can accommodate up to 80 people in a private setting. The main floor has a small separate room which can accommodate up to 14 people. This room has a wall mounted large screen TV and is perfect for a private meeting or a small seminar. The second floor is a spacious venue with a high ceiling, and it can be set up with a large projector screen and all the equipment necessary to host a professional conference or a large private meeting. It is also frequently modified and decorated to handle special requests, including private parties for companies, weddings and birthdays. A free transport service is available for groups. Both floors have internet connections.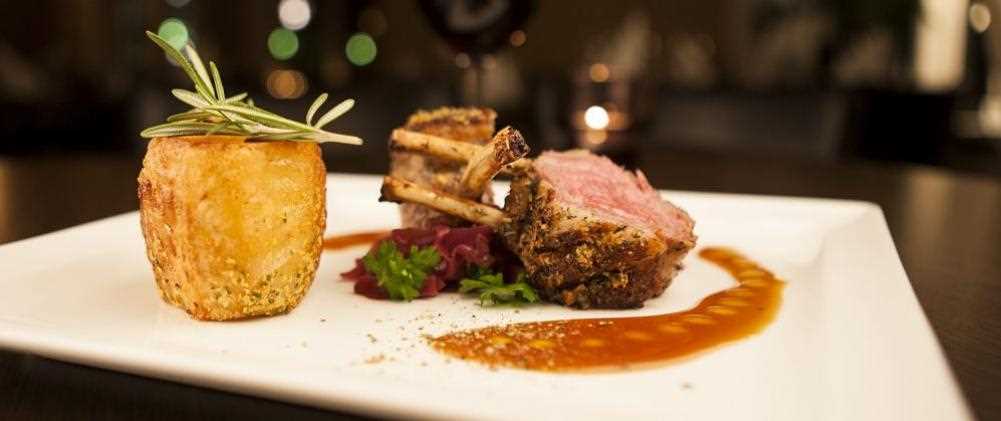 Nothing but the best
New owners took over the business in 2009, but the restaurant has operated since 1992, so it has an established network of suppliers that guarantees the very best quality raw materials are available at any time. The chefs deliver magnificent meals that range from modern takes on traditional fish and meat dishes to gourmet vegetarian dishes, and the various more exotic specialities that the restaurant is famous for.
A full menu
Skólabrú is well known for its traditional rack of lamb and salted cod (bacalao). For those looking for more exotic meals, the chefs offer exquisite specialities such as seawolf (Atlantic Wolffish,) and wild goose carpaccio.
The dessert menu is mouth watering and the wine list has the perfect red, white, and sparkling wines to complement your meal and dessert. An assortment of beers and strong drinks is also available.
Skólabrú is the perfect restaurant for people who love gourmet food in a nice setting, and the service provided to groups is unparalleled. –SF
Skólabrú
Pósthússtræti 17 • 101 Reykjavík
+354 511 1690
www.skolabru.is
[email protected]