The country that had been known as "Europe's Best Kept Secret" until just a few years ago, has opened its doors to welcome visitors. Today, what started as a trickle of adventurers has turned into a flood, as people the world over wanted to see and experience for themselves what makes Iceland so different. Of course, a few volcanic eruptions have also helped put the country on the map!
In the past decade, many changes have taken place. Icelandic cuisine is now on a par with anything the world has to offer—and offers both locals and visitors a taste of the international with a local twist. You can go out to sea and meet whales up close and personal, learn about sea monsters, strange creatures and a land guarded by a dragon—not to mention elves, dwarves and hidden people. Flights, coaches and rental cars transport you to the remotest areas while horse riding, hiking, camping and touring open up the countryside and specially-converted vehicles take you on the glaciers.
Traditional summer festivals all over the country are an inspiring way to experience Iceland's sights, sounds, tastes—and even smells that contribute to an unforgettable experience.
One of the most iconic creatures that draws visitors in great numbers is the little puffin. Over half of the world's puffins are found nesting around Iceland's coasts. They are tame, inquisitive birds that allow you to get up very close to them—resulting in many photo opportunities. However, this beautiful little bird is in crisis, with its numbers dwindling at an alarming rate everywhere it is found. In this issue, we examine both this little bird and the challenges it faces.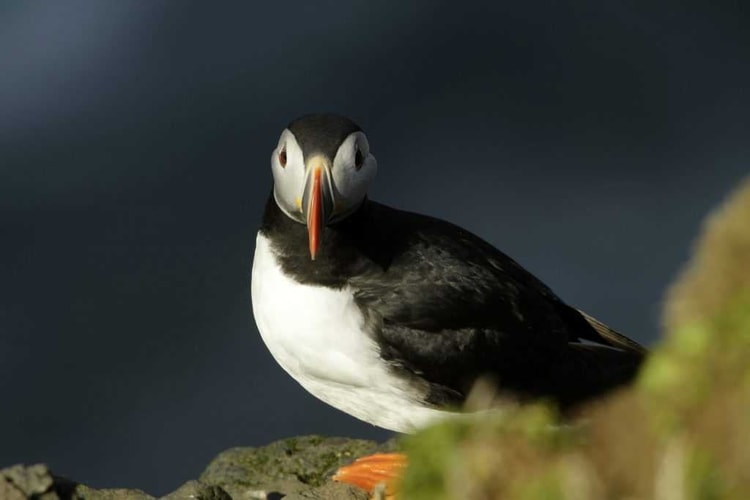 The Westman Islands are home to about half of Iceland's puffin population. Boat tours take visitors close to their teeming nesting cliffs and every year, the island's children mount a 'Puffin Patrol', rescuing lost chicks by their hundreds and releasing them at the end of summer to the sea's safety.
Other major communities are to be found on the steep cliffs of Látrabjarg in the Westfjords, on Hornbjarg and the Hornstrandir Nature Reserve. Other popular sites are in Breiðafjörður Bay and the little island of Lundey, 'Puffin Island', just 3 minutes sailing from Reykjavík. For many visitors, the puffin has become a highlight of their trip.
Einar Th. Thorsteinsson
Managing Editor and Publisher