Traces of Life
The Subjective and Personal in Photography Today
May 16 – September 13 2015
 
Traces of Life examines the subjective, intimate and personal in contemporary photography. The exhibition presents six photographers whose work centers around their personal lives and perception of the everyday. The exhibition consists of series by Agnieszka Sosnowska, Bára Kristinsdóttir, Daniel Reuter, Hallgerður Hallgrímsdóttir, Kristina Petrošiutė and Skúta.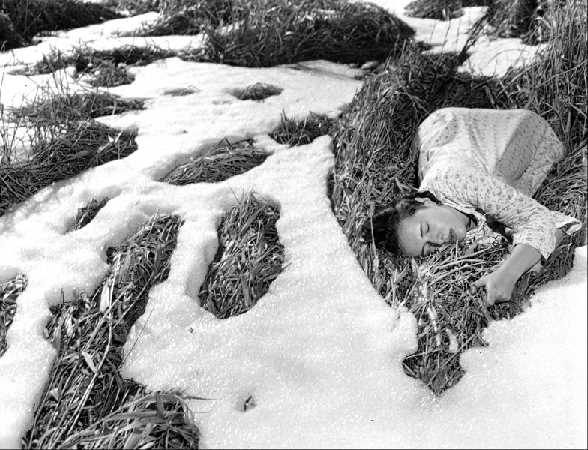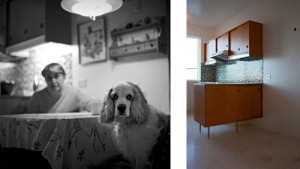 The exhibition portrays the photographers through a glimpse into their innermost feelings, expectations and memories. Agnieszka Sosnowska presents a selection of her self-portraits from the last 25 years. Her works are expressive and theatrical narratives and documentations of her immediate surroundings in the USA, Poland and Iceland. Kristina Petrošiutė's series Patrimony (2014-) offers insight into her family's history. The series consists of found photographs by her father that document his police work in a small town in Lithuania, then the Soviet Union, his family life and personal relationships. Kristina's series Biography (2012-) mirrors her father's photographs as photo-diaries that capture their daily life. Her series is an expression of her feelings and experiences through personal symbolism. Bára Kristinsdóttir offers insight into relationships, memories and loss in her series Traces (2010). The photographs are of the home of her parents-in-law, taken ten years apart, depicting their domestic life and then the empty rooms after their death.
                   
The exhibition presents works that reflect on the everyday and the photographers' view on their immediate surroundings. The book work Out & About (Summer edition 2015) by Skúta is an extensive documentation of his everyday life in New York. Skúta constructs a collection of commonplace moments by constantly photographing what he encounters on his travels around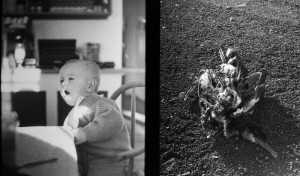 the city. Hallgerður Hallgrímsdóttir's Untitled (2012) documents environments and social life in Iceland and Turkey. The series is a diary of her travels and creates a fragmented narrative of the everyday. Daniel Reuter's History of the Visit (2013) displays the immediate and subtle in Icelandic nature and reflects his own inner landscape.
 
The photographs center around the photographer, who is both the subject of the works and the ever-present onlooker. The photographers' works are notes on their own lives, alluding to their experiences, memories and feeling, and are documentations of their immediate surroundings and the commonplace. The exhibition presents traces of life through glimpses of the everyday.
 
The exhibition is curated by Brynja Sveinsdóttir.
 
The exhibition is part of the 29th Reykjavík Arts Festival 2015 www.artfest.is