Lean Towards Nature
Westfjords — Europe's last frontier
Wilderness, peacefulness, unique experiences and great hospitality is what you'll experience in the Westfjords – one of Europe's least populated and most remote regions. About 7,400 people live in the Westfjords, which makes up roughly nine percent of the land area of Iceland. Statistically speaking, it is the least inhabited part of Europe. Less than one person occupies each square kilometre opposed to 400 people in the Netherlands.

Some say the Westfjords is the "most famous unknown place in Iceland" which hits the nail on the head. Famous, because everyone knows it exists, but unknown because it used to be hard to get to. As a result, the area has been largely ignored by tour operators and travel agencies. Instead, it has been enjoyed by individual travellers who seek the highest level of authentic travel experiences in incredible natural surroundings.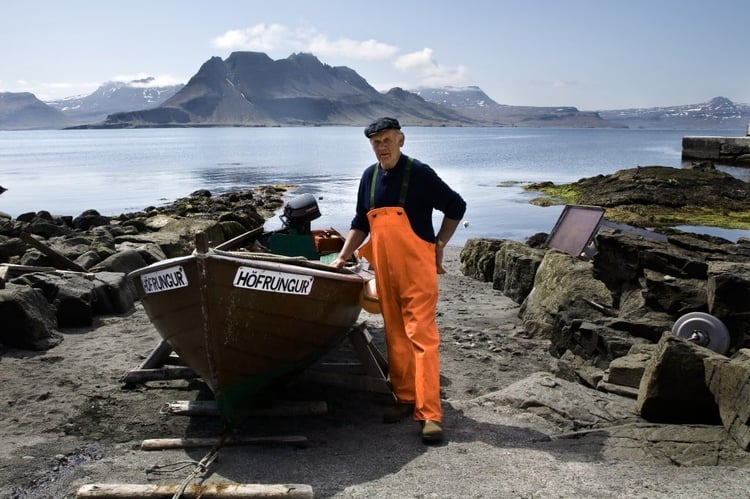 Uninhabited fjords, steep sea-cliffs, Dynjandi waterfall, natural geothermal pools, teeming birdlife and the arctic fox cast a spell on every visitor. So much so that it inspired the publisher of the Lonely Planet guide to honour it as one of top 10 regions worldwide to visit in 2011. Last year the region won the European Destination of Excellence award (EDEN). The EDEN award's destination criteria are commitment to social, cultural and environmental sustainability.

Farmers have abandoned some fjords which show little or no sign of ever having been inhabited. Fishing towns and villages which, on a map, look as if they are near each other are often separated by an imposing natural barrier such as a high mountain. Steep sea-cliffs are home to some of the world's largest seabird colonies in the world.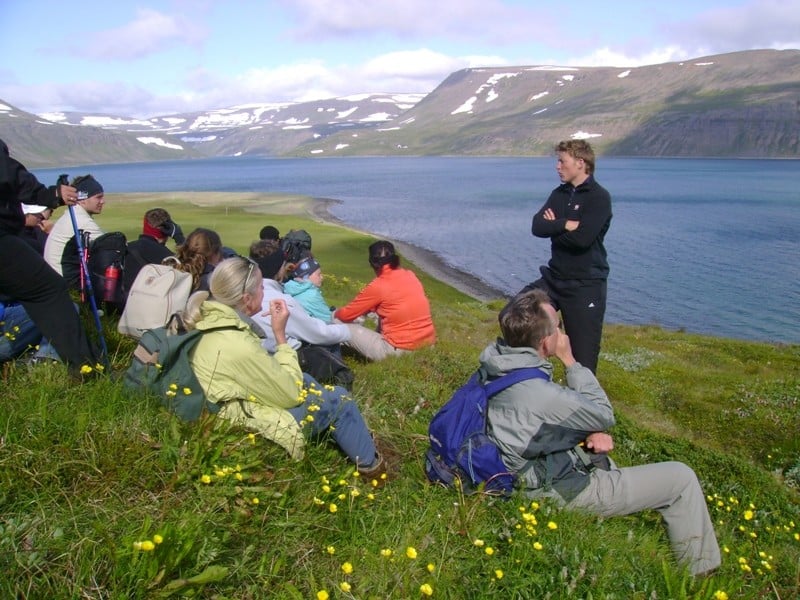 Beaches are black, red or white and are sometimes inhabited by seals. Lowland is scarce but instead there's a narrow strip of land alongside the foothills of the mountains. As a result traditional farming is difficult. Fishing is the predominant industry in the small communities. Fishermen go about their business every day as they've done for centuries. Their hard and sometimes dangerous occupation is what makes the towns and villages tick. Practically everything revolves around the local fishing fleet and processing plant.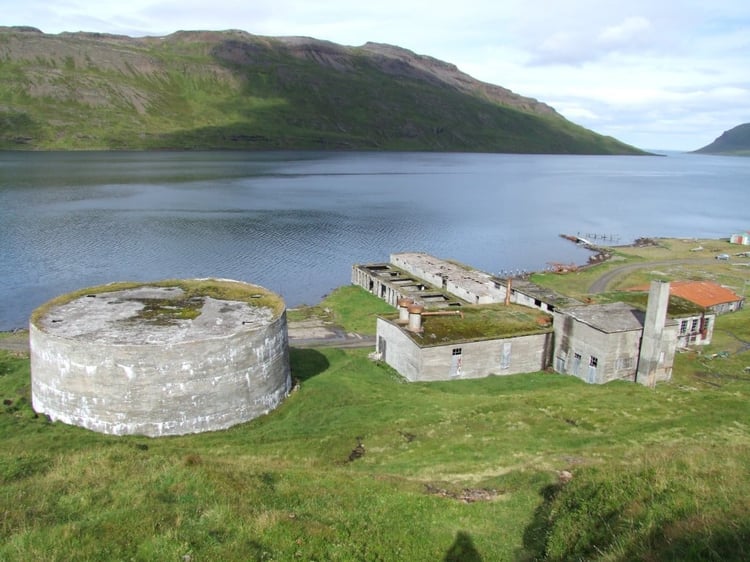 The village inhabitants endure long harsh winters but are then rewarded with exceptionally beautiful summers and plentiful vegetation. Literature is rich in folklore with stories of witches, sorcerers, hidden people, elves, light fairies, ghosts and menacing trolls.  The Westfjords offer local and foreign visitors a truly unique experience. When Icelanders from other parts of the country visit the Westfjords for the first time they're in for just as much surprise as visitors from abroad. In winter, the Westfjords is an ideal place to scout for the northern lights and in summer, to enjoy the midnight sun.
Westfjords Marketing Office
Aðalstræti 7 • 400 Ísafjörður
+354 450 4040
[email protected]
www.westfjords.is