Adventure in the Westfjords
Patreksfjörður is the perfect base when exploring the Westfjords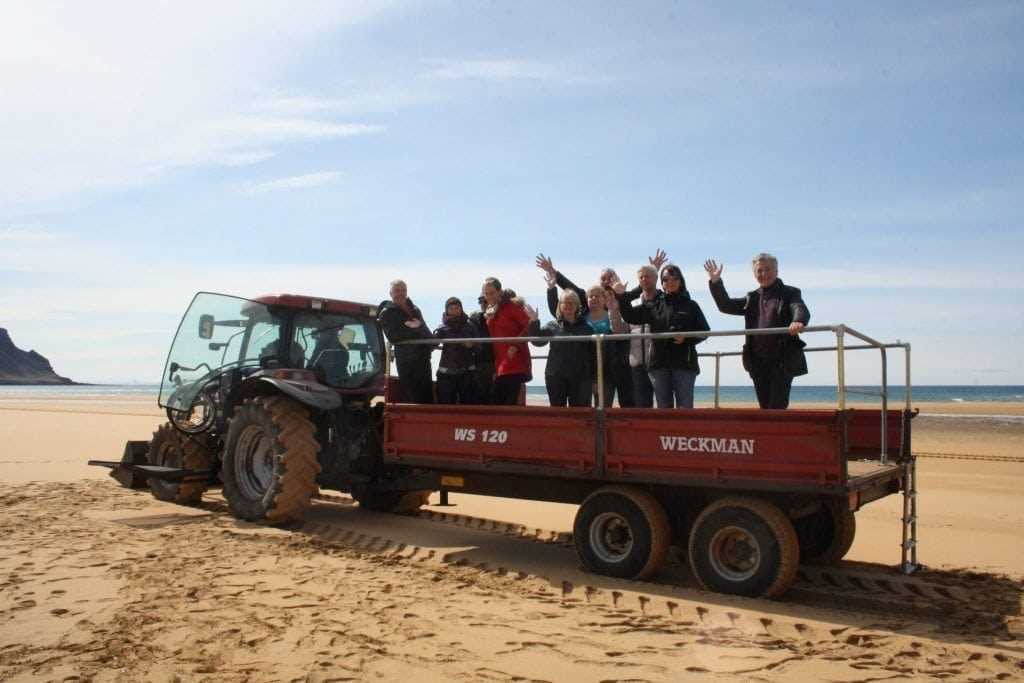 Patreksfjörður is the scenic, nature-rich region, you have come to love and expect as you travel along the Westfjords. The area's crown jewel, Látrabjarg is a must-see as it's home to dramatic sea cliffs and an abundance of bird species. It's truly a paradise for bird lovers as travelers can spot puffins, gulls, fulmars, and kittiwakes during the summer months. The colossal rock formations of the Látrabjarg cliffs jut out of the earth at interesting angles, and the layered basalt forms intricate crevices that host bird nests. Trails allow you to access the cliffs by foot; stay on marked paths.
Meanwhile, Rauðisandur is another stunning sight- it's a secluded beach with golden red sand and gorgeous views of the Látrabjarg area. Snæfellsjökull looms in the background. Take a walk along the shore, and be on the lookout for seals bobbing in the water. If you're lucky, you'll catch a glimpse.
Action-packed excursions
Many travelers use the town as a base while heading out on excursions and day trips. Local company Westfjords Adventures, offers numerous excursions and multi-day tours ranging from hiking, jeep tours and biking outings. Those that are interested in seeing wildlife will love thier seal-watching excursion, which takes guests by tractor carriage to see a seal colony on the beach. Another tour, the Grand West, takes visitors to see the puffin colony at Látrabjarg while walking along the magnificent cliffs before stopping at scenic Rauðisandur. For those that would like to tour independently, Westfjords Adventures operates car and bicycle rentals, as well as scheduled buses that stops at several towns and villages in the Westfjords.
Multi-day tours
Sometimes a day tour is not enough. For travelers looking for a little more, Westfjords Adventures offers a 2-day/1-night summer break tour (1 May-31 August) that includes thrilling jeep tours, puffin and seal-watching and a lot of opportunities to be outside and enjoy the stunning landscape. The company's winter break (1 Sept-30 April) includes jeep tours, seal watching and northern lights hunting over two days.


 Ideal base in the Westfjords
Vesturbyggð, the municipality that includes Patreksfjörður is the perfect place to stay while exploring the Westfjords. There are good facilities, including a swimming pool and well-maintained campsite, as well as several hotels, guesthouses and restaurants that make for a comfortable stay. Patreksfjörður has it all!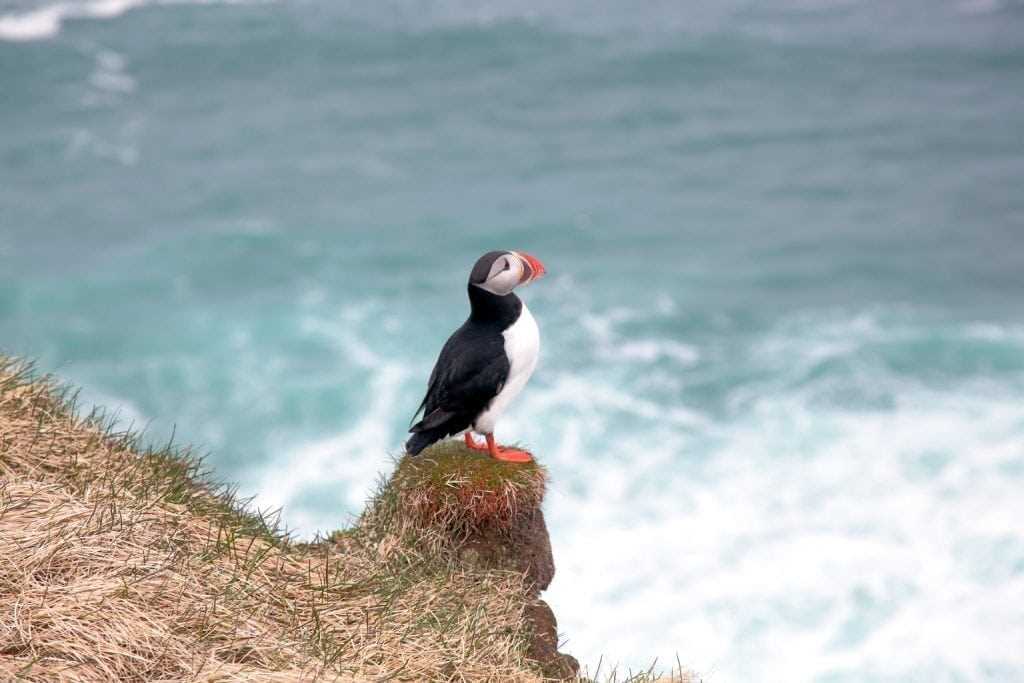 Westfjords Adventures
Aðalstræti 62
354/456-5006
https://www.wa.is
JG
WESTFJORDS ADVENTURES
Þórsgata 8a
450 Patreksfjörður, Iceland
Tel.: +354 456 5006
[email protected]