Arngunnur Ýr:
Painting the beauty and beast of Iceland's unique landscapes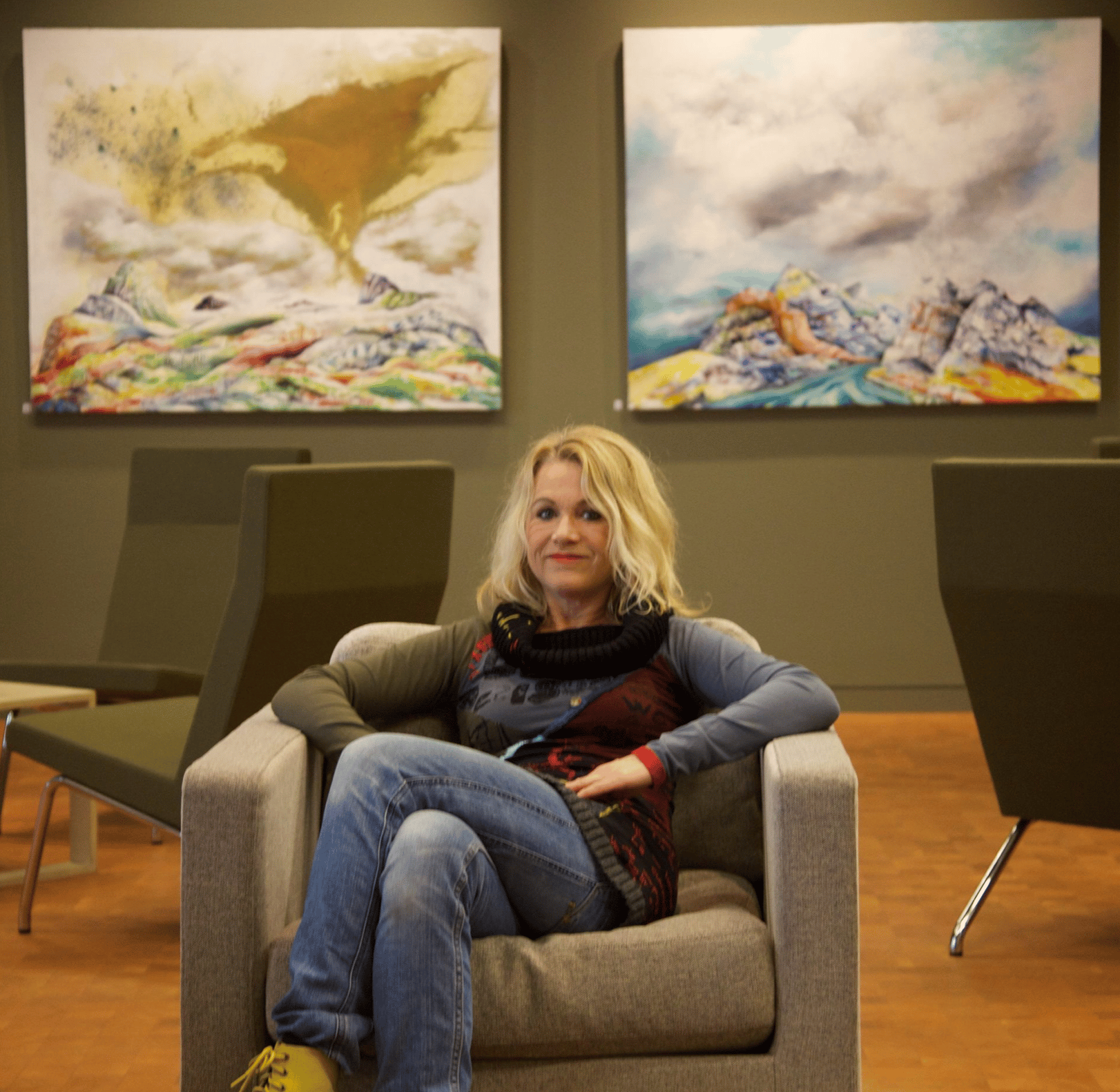 Since her work first started appearing in Iceland's art galleries back in 1985, Arngunnur Ýr has vividly captured the lifeforce of Iceland's most remarkable and celebrated landscapes.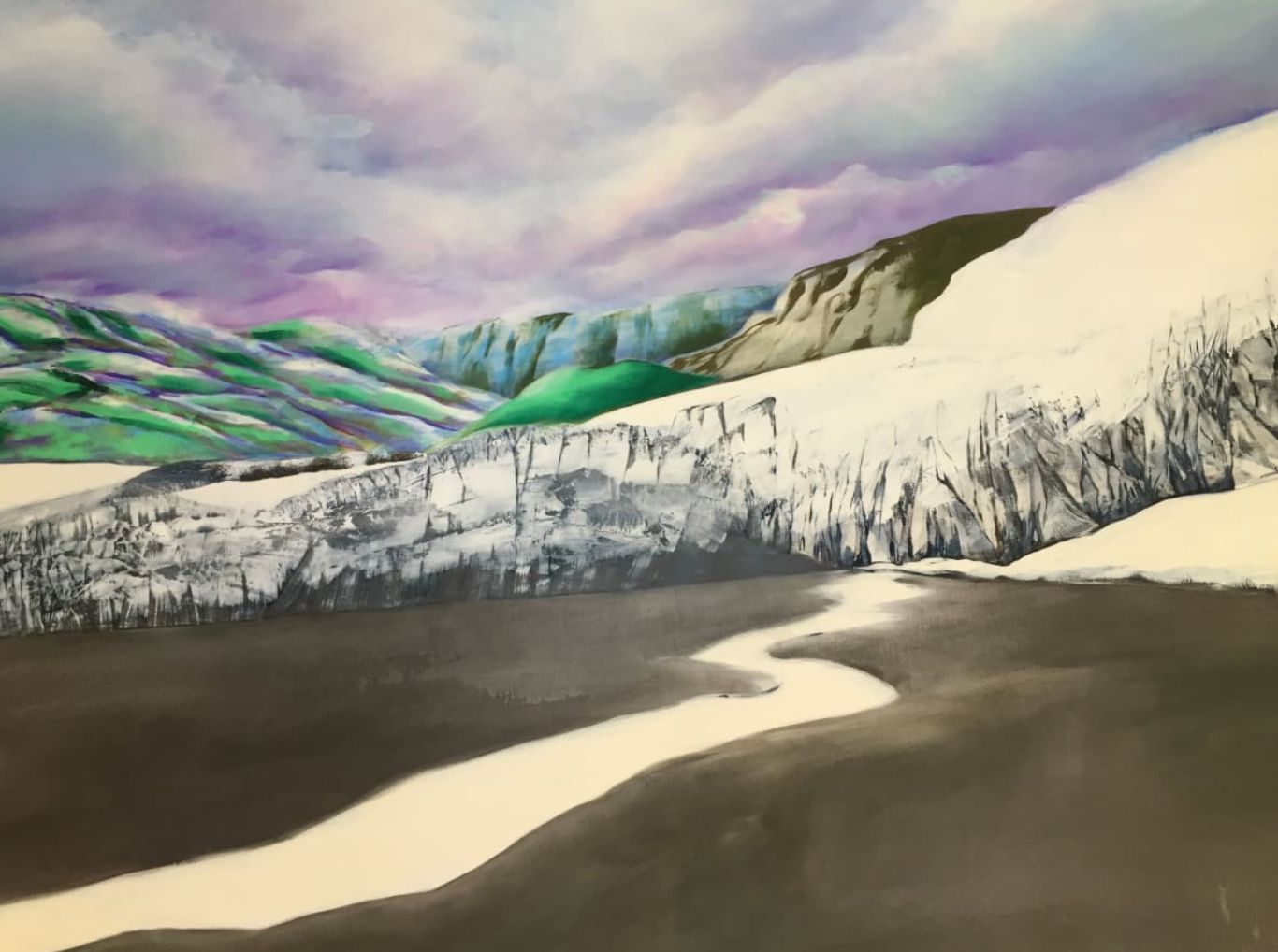 A foot in two continents
Born in Reykjavík, Arngunnur came from a musical family and trained initially as a classical flautist before making the switch to art, studying first in Iceland's capital and then in San Francisco and Amsterdam. Meeting her future husband, an American, in the Dutch city, she moved to California and for the last thirty years has had one foot in Iceland and one in America, splitting her time between the two continents.

Showing nature's power
Wherever she is, her subject and inspiration is always Iceland's majestic nature and its landscapes. Her paintings, however, do not simply show off the beauty of Iceland. "I am most interested", she told me from her art studio near Hafnarfjörður via Zoom link in June, "in showing the deep forces of nature." Nothing is still in Iceland's wild places: tectonic plates shift, lava fields erupt, rivers flow, winds beat the mountains and the skies light up with the Northern Lights (and lightning, and rain, and sun—sometimes all in one afternoon!). "Our experience with nature is far from tranquil. It is beautiful but a bit of a femme fatale. It has the upper hand over us humans."
It is easy to see this duality beauty and the beast—in her work. The skies are big and the clouds are menacing and they seem to shift before your eyes. The country's most famous mountains are coloured in bright pinks, blues and greens against darker, straight lines that reveal the patterns of movement and the layers that keep them changing over time. Some of the techniques she uses to make her paintings include rubbing them with sandpaper and even adding turpentine and melted wax to truly expose the different, often destructive natural forces at play around us.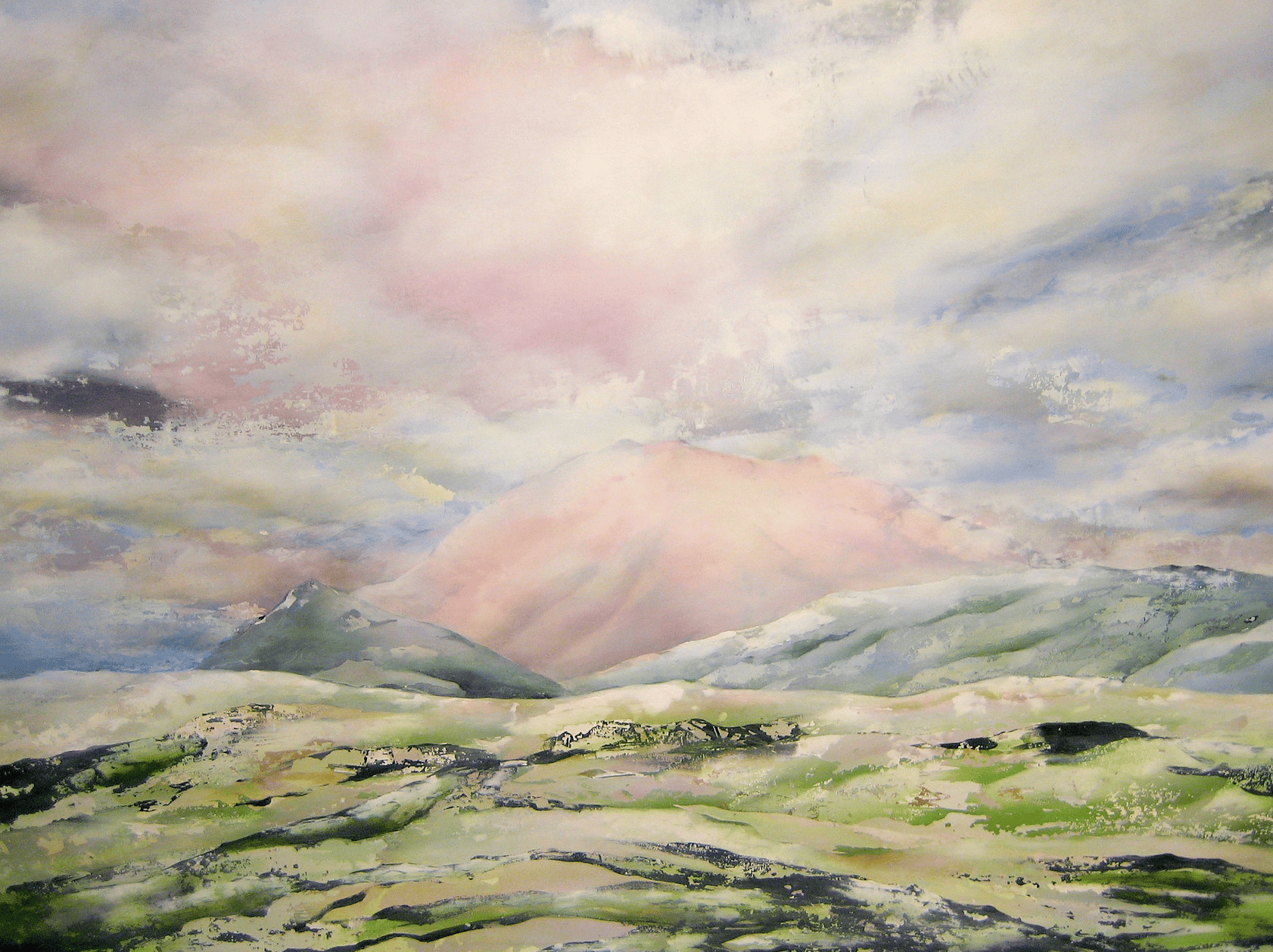 The Cry of Change
But there is also a vulnerability to these landscapes, too. Arngunnur's bright colours, she tells me, should also be seen as a "cry for attention" from these pristine places and her 2015—2017 series, 'Witness', focusing on the effects of climate change. In that series, the white glaciers are a huge, receding void against the colourful symphony of the mountains.
Arngunnur makes the most of her intercontinental existence by creating artworks that fuse landscapes from the two continents. In her earlier works, she has painted the Westfjords in the Eastern Sierra and Þingvellir in Yosemite and she is currently working on a new project that blends Iceland with Hawaii, another place characterized by its living and dangerous volcanos.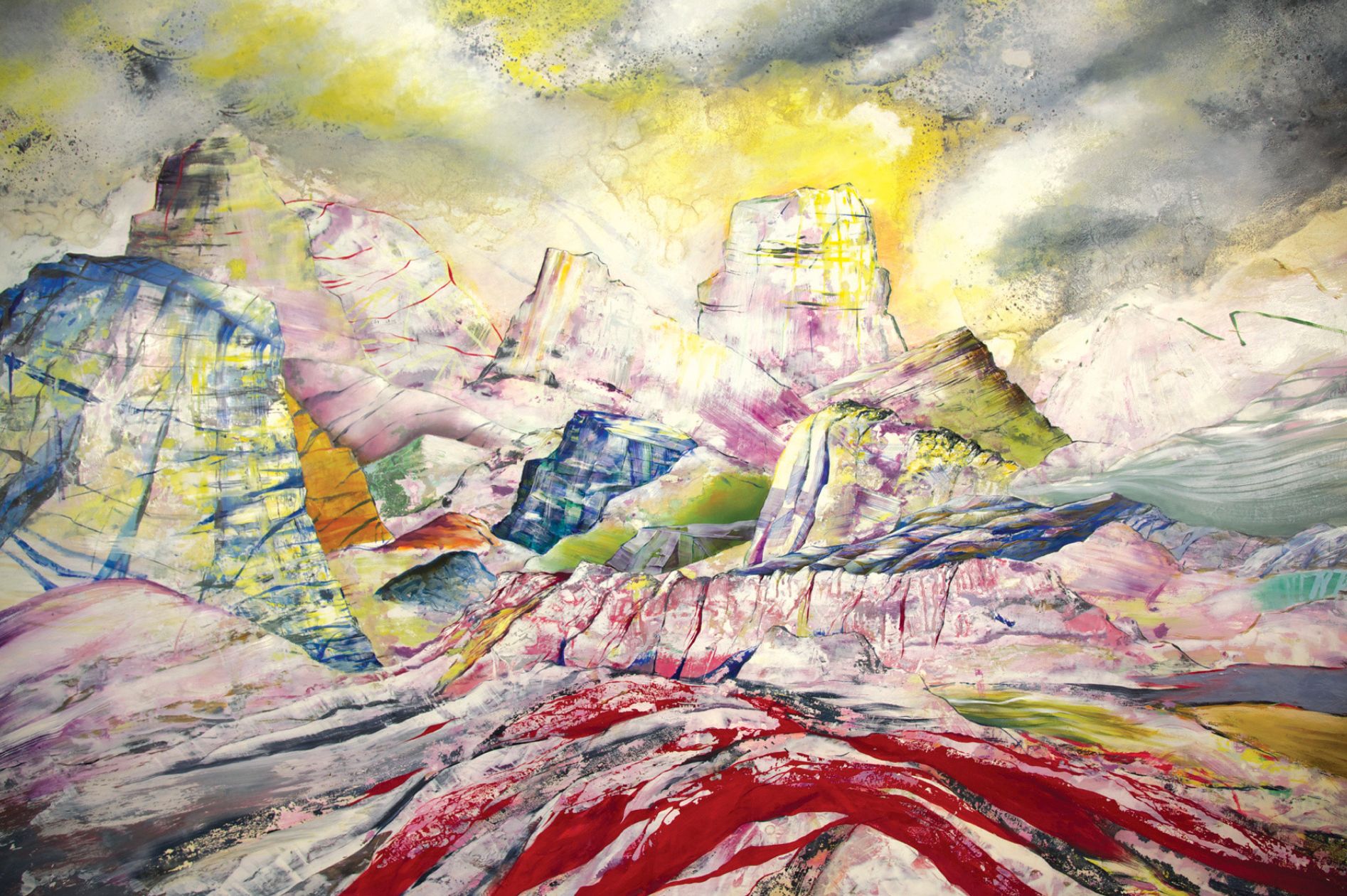 On display
This August, her work will be shown—accompanied by musical performances in Harpa as part of Reykjavik Summer Arts Festival, and next year, her new work will appear in Reykjavik Art Museum as the second stop in a three exhibition that focuses on Arctic artists addressing climate change through their work.
Arngunnur has her own beautifully designed website where you can see more examples of her art and contact her to learn more about what she calls her "unique expression of the endless theatre of nature".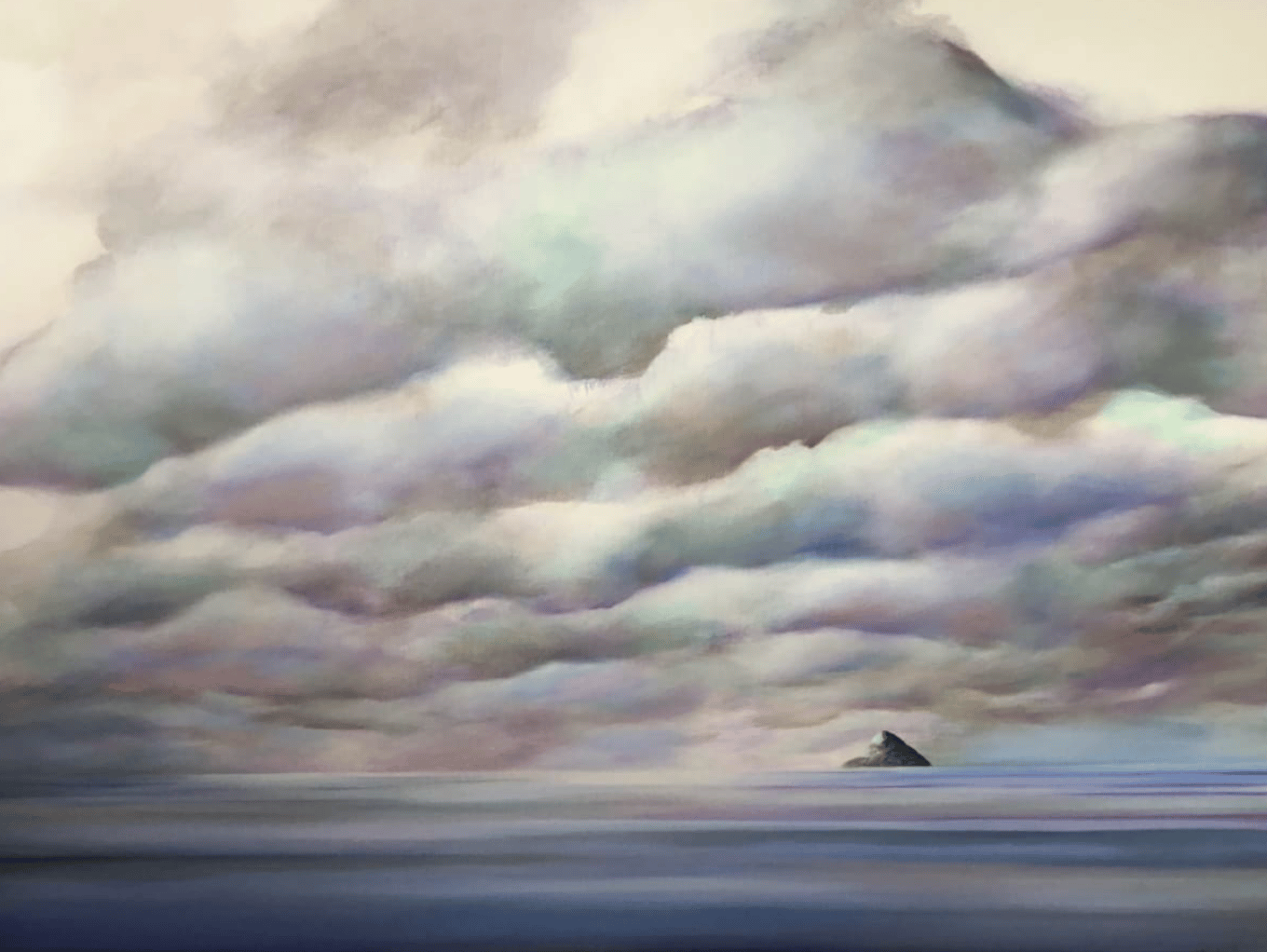 www.arngunnuryr.com
-GJ.  Glen Jeffries