Log house life near the Lake
Bread from the Earth,Local Dinner with the Cows at Vogafjós
Eat dinner in a cowshed with bread dug up from the ground? Are you serious? Is this some strange Icelandic joke? Not at all! The Cowshed restaurant is a unique idea in Mývatn, where they serve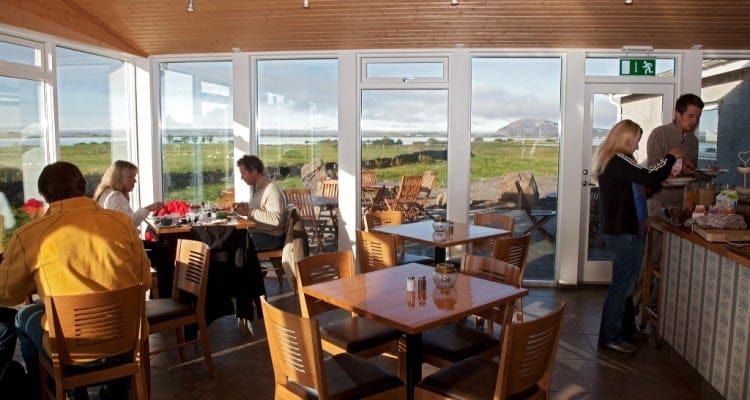 bread baked in a geothermal oven at the hot springs nearby.
Recognising that visitors needed a place to eat when visiting Mývatn, the farmers at Vogafjós built a farmhouse, with the cowshed on one side of it and a beautiful restaurant with picture windows overlooking the farm and the lake. You can see the cows through windows into the cowshed—milking cows and calves of different ages.
Many people enjoy the experience of meeting the cows up close—and especially, the baby calves. The animals respond to the affection and clearly enjoy the experience, too.
The restaurant provides very wholesome and natural meals in the beautiful environment of the Mývatn lake. You can have wines or spirits from their collection. On the walls are implements and equipment from the farm's history. The surrounding stone walls outside are made from lava painstakingly picked up from the fields to allow for cultivation.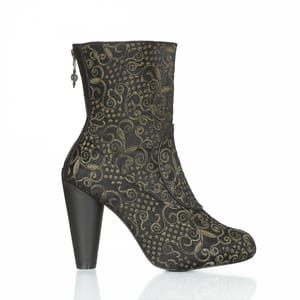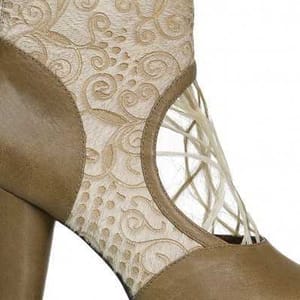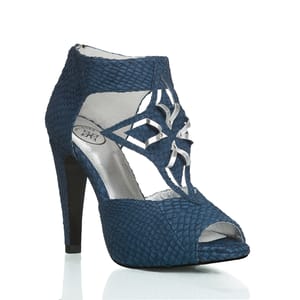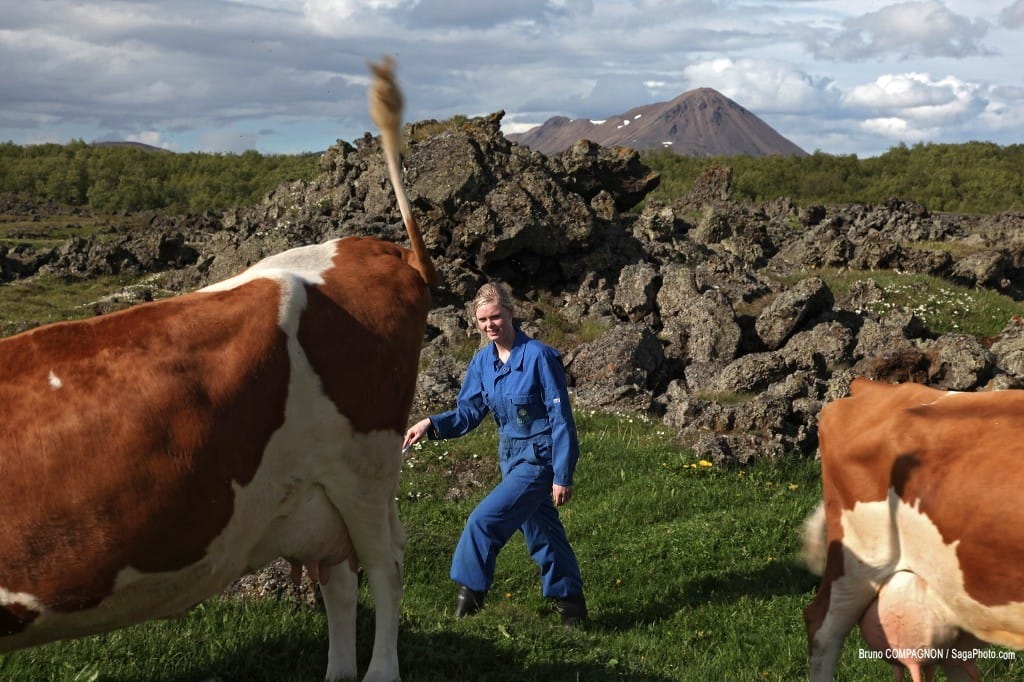 Fancy Fish Skin Shoes
In recent years, a company in North Iceland perfected the tanning of fish skin. As a result, it has been made into many different distinctive fashion items. There is a small boutique at the restaurant, with hand–made fish skin items, accessories and shoes. The designer is the oldest daughter on the farm, who studied Footwear design at the London College of Fashion. She now focuses on creating sustainable high fashion accessories and shoes under her label HALLDORA, inspired by the magnificent nature of the Lake Myvatn area. The fish skin is surprisingly strong and very long-lasting.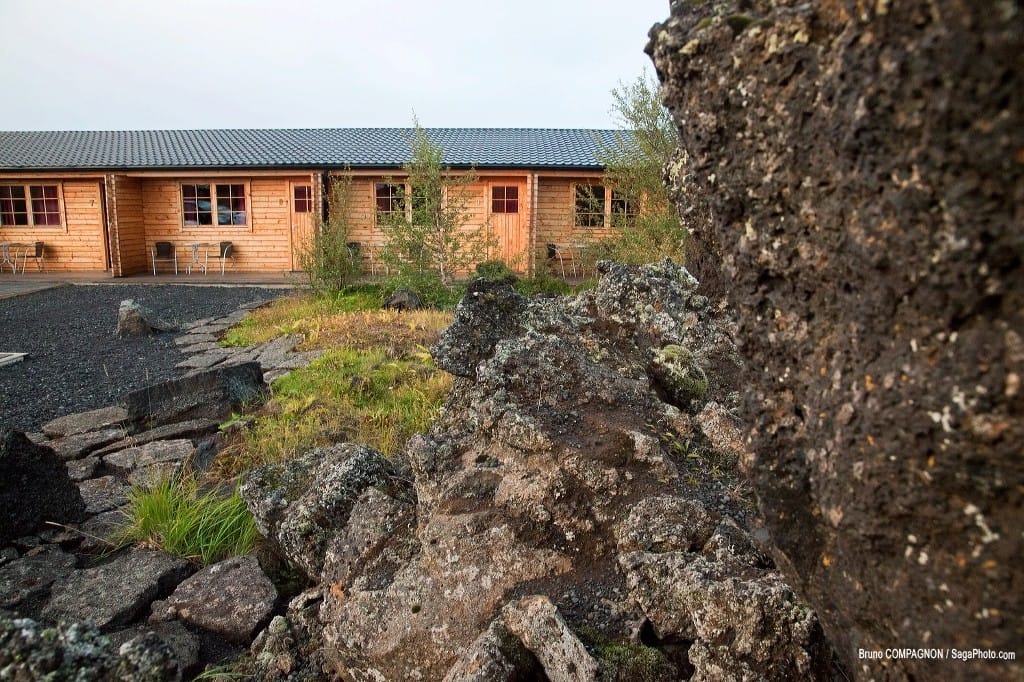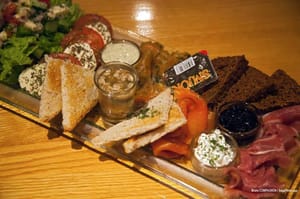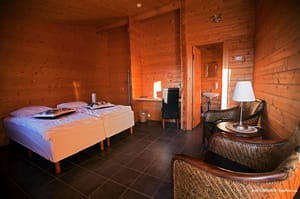 Live in a Loghouse
The Vogafjós Guesthouse, run by the same farming family, consists of 3 log houses that can accommodate up to about 60 people. The rooms all have private bathrooms and the houses are set in the copse just across the road from the restaurant.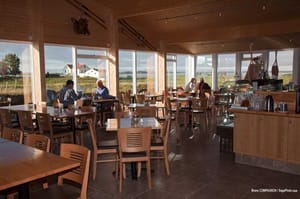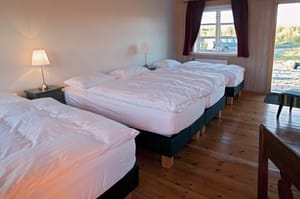 From here, it is easy to get to popular spots like Dimmuborgir and Dettifoss. In winter, before Christmas, you can meet the Yule Lads and see the mighty power of Dettifoss waterfall silenced. There are also many different activities from SuperJeep tours to horse riding on the ice.
Vogafjós
Vogum 1  660 Mývatn
+354 464 4303
[email protected]
www.vogafjos.net