There is perhaps nothing more magical than witnessing the beauty of a Northern Lights display. However, those unpredictable, ever dancing lights don't always show up on cue – and fade away during the summer months. So, it is with great joy that we welcome Aurora Reykjavík – The Northern Lights Center, where the Northern Lights are always on display.
A Unique Experience
The center is the unique creation of four enterprising young Icelanders – all photographers and Northern Lights enthusiasts – who recognised the need for just such a place: a kind of one-stop shop for all things Northern Lights.
Located at Grandi, the old harbour, the most upcoming area in Reykjavík, the center serves both educational and inspirational purposes.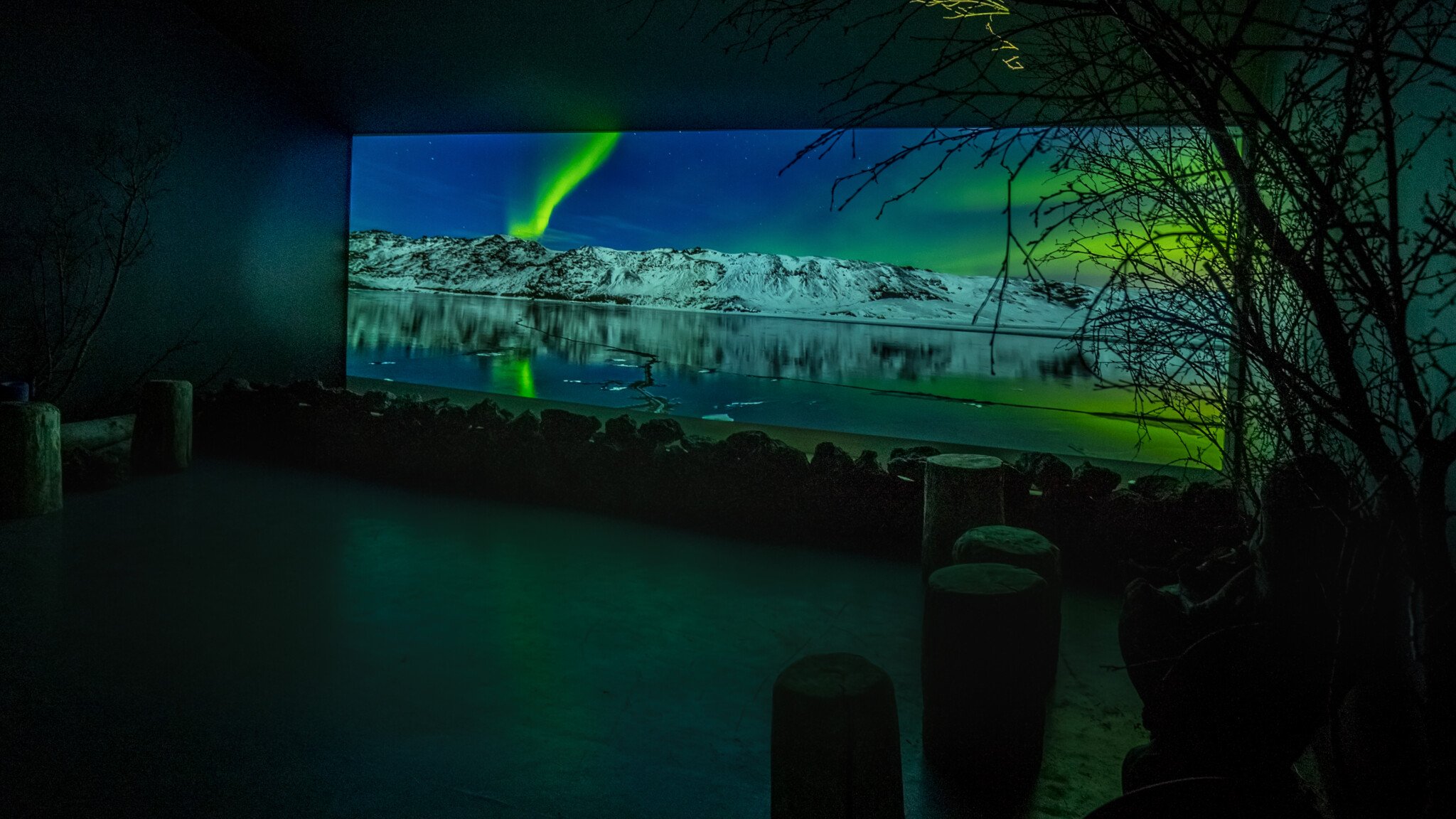 Soothing Sights and Sounds
Aurora Reykjavík's pull and ace up its sleeve is its fantastic HD time-lapse film of the Aurora Borealis.
Projected onto a 7-meter-wide screen, you can sit back in bean bags and enjoy this 30 minute-long film that features dazzling displays of auroral activity captured all over Iceland.
World's first 360° Virtual Reality Videos
Aurora Reykjavík's latest addition are virtual reality goggles featuring the world's first 360° movie of aurora displays entirely shot in Iceland. If you can't catch Catch the Aurora Borealis All Year Round the Northern Lights yourself, this utterly realistic experience is definitely the next best option to witness the beauty of this truly amazing phenomenon.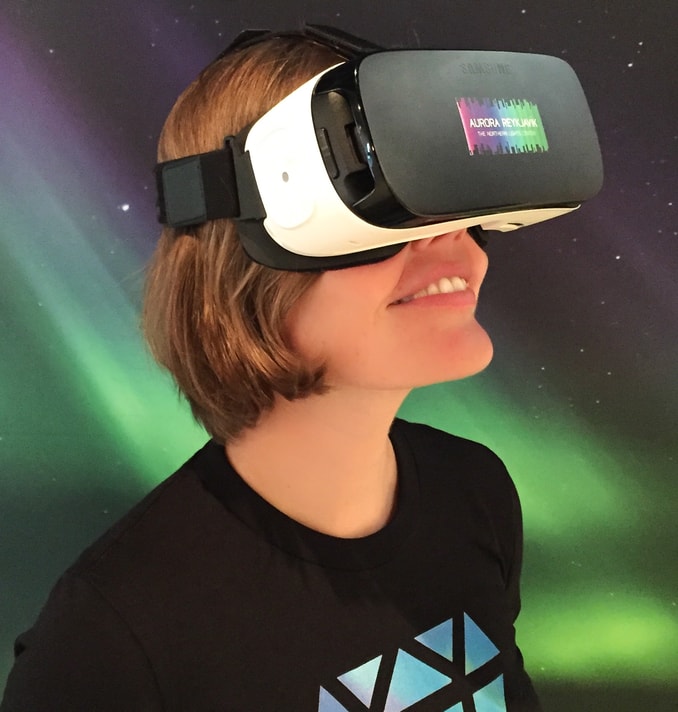 Northern Lights Photo Simulator
Capturing the Northern Lights with your own camera can be challenging, but, at Aurora Reykjavík, you get taught by the experts: bring your camera and try the right settings at the Northern Lights Photo Simulator.
Northern Lights Selfie Booth
A photo of yourself under the Northern Lights is probably the best souvenir you can bring back from Iceland. No matter the season nor weather, Aurora Reykjavík has you covered.
In the exhibition you will find an entertaining selfie booth – have fun looking all fabulous under the Northern Lights!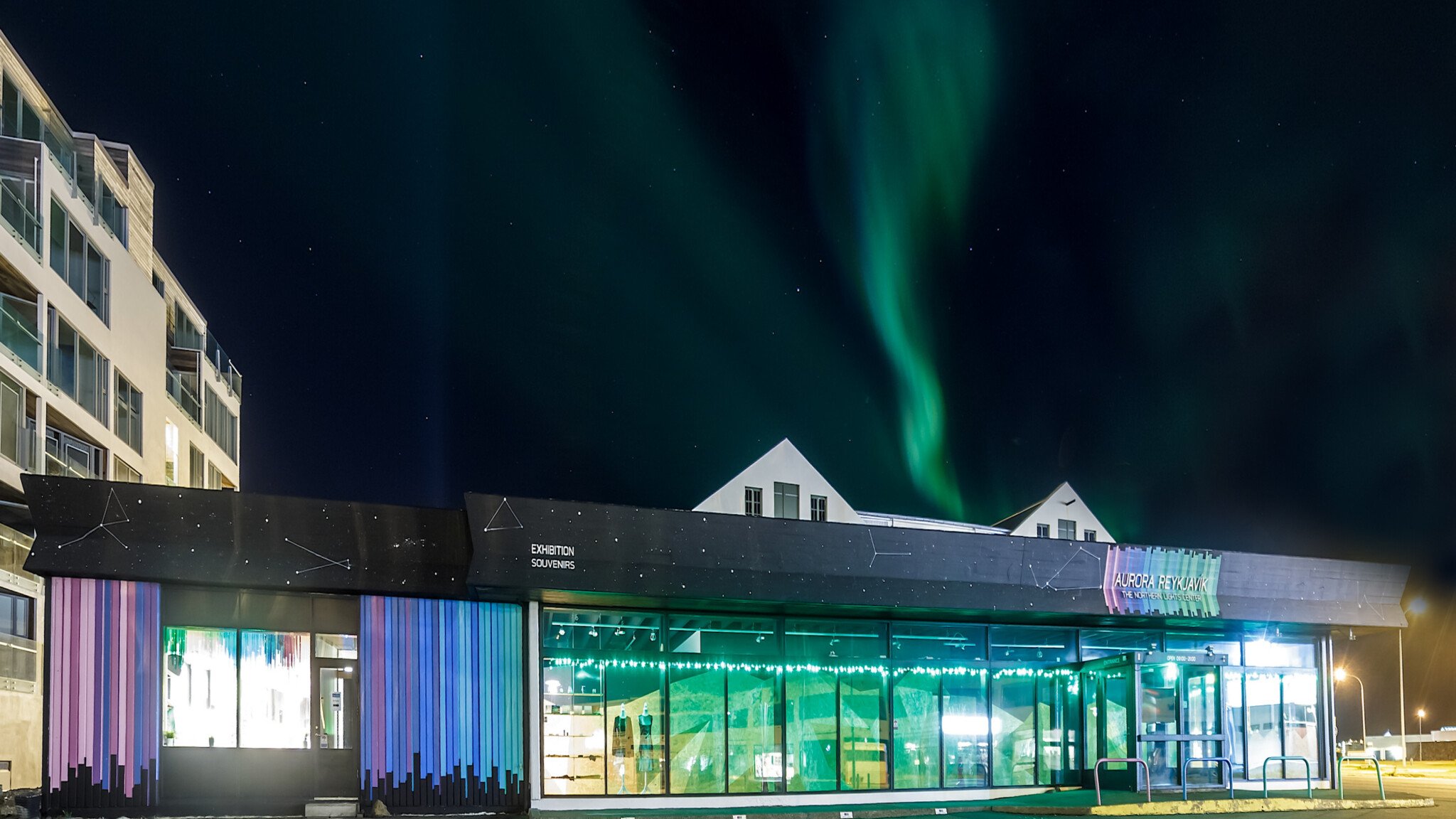 Tour booking, camera rental and the best advice for your own hunt
Looking for the best tours, the most beautiful spots to photograph the lights, the weather forecast and some insider tips? The friendly and helpful staff will gladly share all their knowledge with you.
Hot coffee and choice gifts
Before leaving, grab a free cup of coffee in the boutique and check out the impressive display of clothing, jewellery, photography, and woollen knitwear by some of Iceland's most creative designers. The theme? You guessed it.