Enjoy the Culture of the Westfjords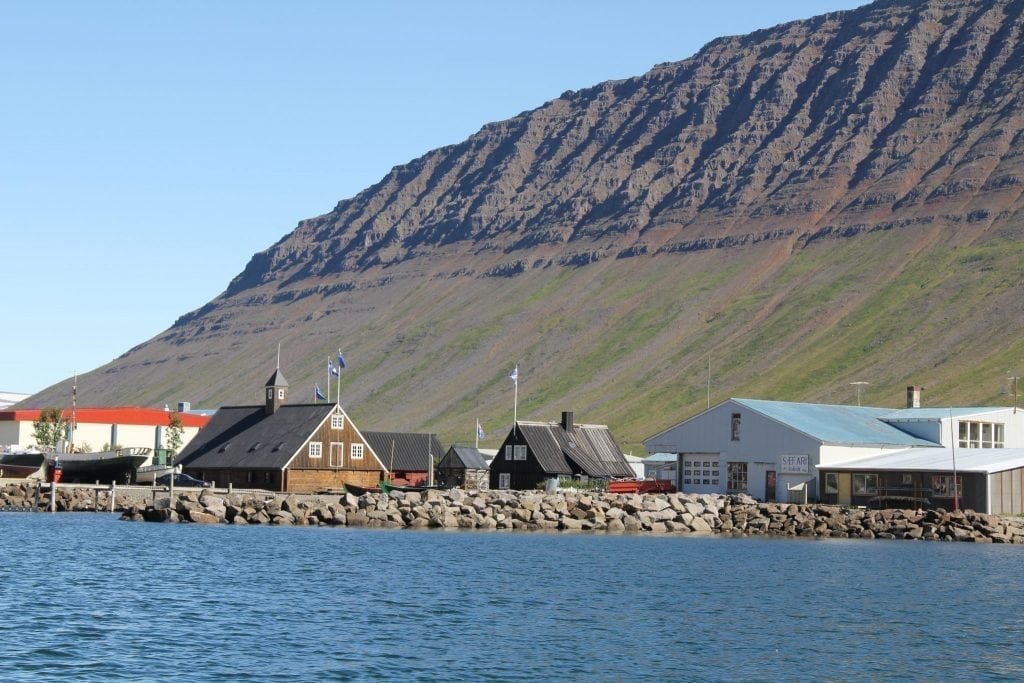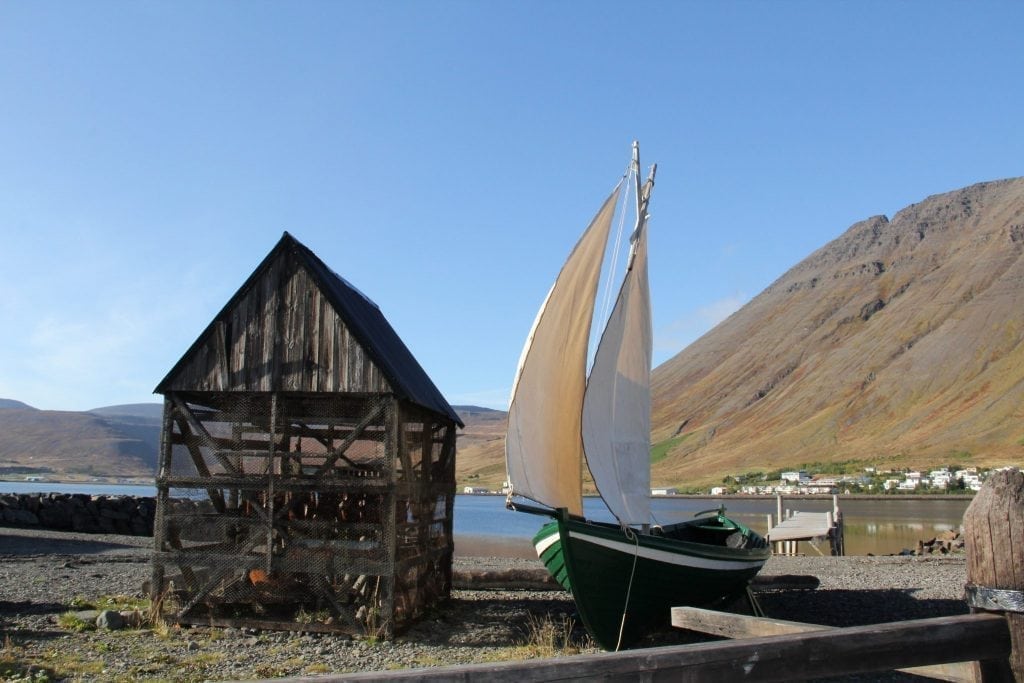 Explore the region's history at the Westfjords Heritage Museum while visiting the town.
The Westfjords are simply beautiful, with endless coastlines, jaw-dropping bird cliffs and gorgeous mountainous landscapes and fjords. Ísafjörður, the unofficial capital of the Westfjords, is a quaint town, at the foot of picturesque mountains, built on a curving spit of land extending out into the fjord, with shops and restaurants in its small downtown area and a bustling harbour. A short drive outside town, you'll find more towering mountains, interesting rock formations and more sheep than people. It is a good base for exploring the Westfjords and is also the cultural hub of the region, with a thriving music and art scene and interesting museums.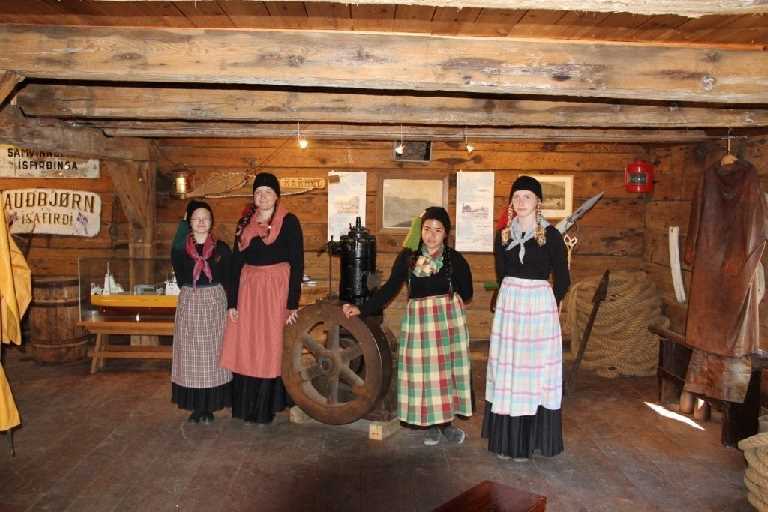 Fascinating Heritage Museum
An ideal introduction to the region's history is the Westfjords Heritage Museum, which pays homage to the past culture, society, and the traditional methods of fishing. Equipment and examples of fishing boats used in the old days are on display. The museum is housed in an 18th century building, one of the oldest buildings in Iceland, that sets the tone for the exhibits. There are also displays of ship models, informative documentaries to view and a special exhibition on the processing of sun-dried salted fish and its significance to the town. Guests are encouraged to view the newest exhibition about Karítas Skarphéðinsdóttir, a worker's rights pioneer who suffered from the unfortunate circumstances that were common in Iceland in those days, being sold by her family at the age of 16. After years of a life in slavery, Karítas fought for better working conditions and to improve the lives of the working class. This exhibition provides an interesting insight into this strong leader who overcame so much and worked to create great change in Iceland.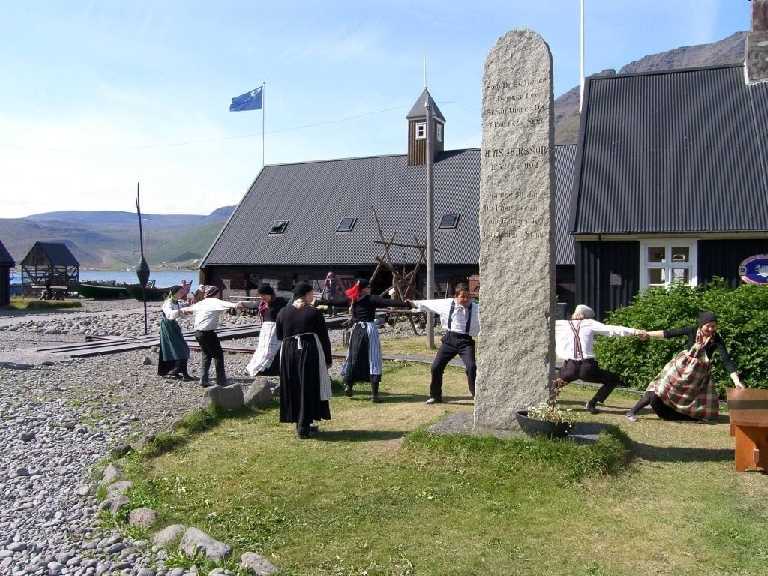 Ideal place to spend time
There's so much to see and do in Ísafjörður, including visiting eclectic shops, exploring the harbour area and museum grounds. For dinner, consider a visit to Tjöruhúsið, a family-run restaurant that serves delicious fresh fish in inventive ways. The rustic wood interior is cosy, the service top-notch, and the menu consists of the catch of the day—haddock, cod, salmon, or other fish, served with great care and presented in a variety of delicious dishes with fresh veggies and sauces. The restaurant is conveniently located next to the museum and a great way to end your day in Ísafjörður.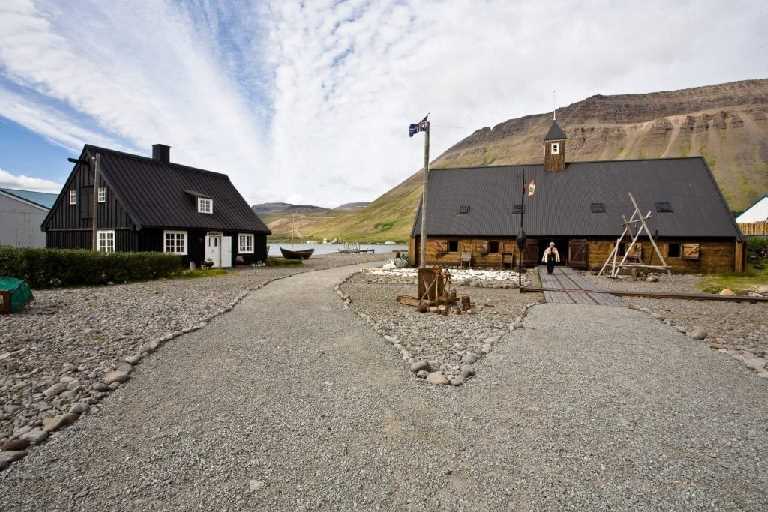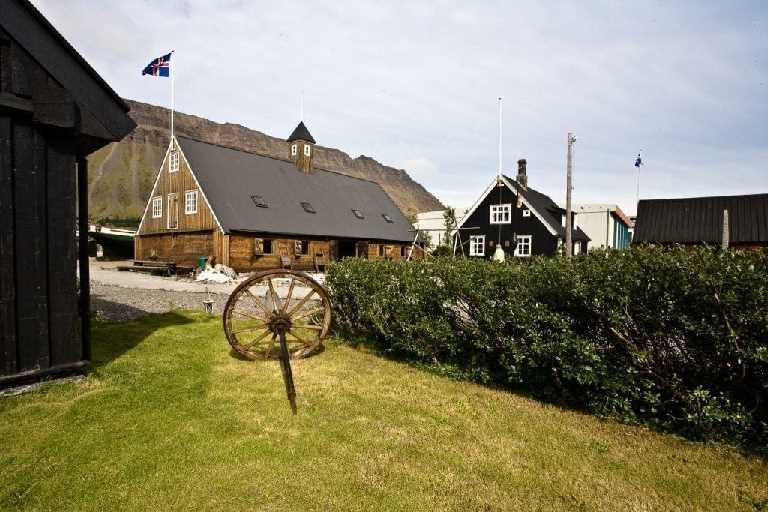 Byggðasafn Vestfjarða
Neðstikaupstaður, 400 Ísafjörður
354 456 3291
JG