Interview with Ambassador Ólafur Egilsson
Iceland and China established diplomatic relations in 1971. In February 1972, US President Richard Nixon met with Mao Zedong in what was described at the time as a geopolitical earthquake. China was opening up to the western world. China wasted no time in opening an embassy in Reykjavík, but it took Iceland almost quarter of a century to open its embassy in Beijing. In the meantime, Iceland's ambassador in Copenhagen, and later, a home-based Ambassador residing in the capital, Reykjavík, served as ambassador to China. Iceland finally, so to speak, arrived in China in 1995, as Hjálmar W. Hannesson became the first Icelandic Ambassador to China, with residence in Beijing.
Ambassador Egilsson's tenure 1998-2003
At that point in time, Iceland itself was on its own march towards prosperity, in the fishing sector, with its sustainable quota system's success and the environmentally-friendly geothermal power plants increasingly paving the way for industrialisation; both revolutionising the country.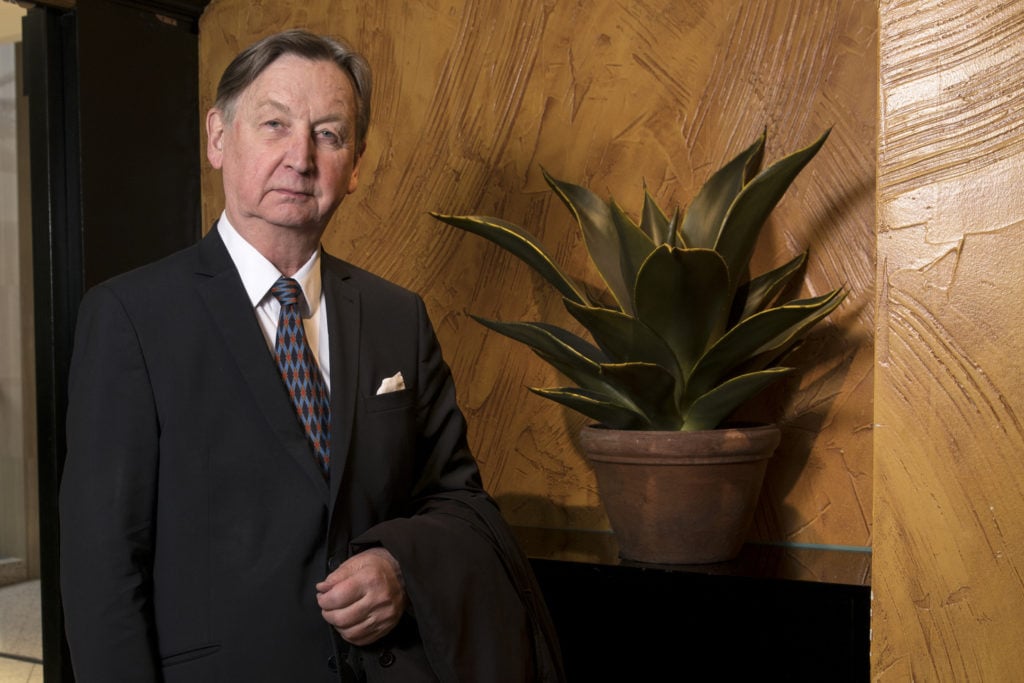 Ólafur Egilsson became Ambassador to the P.R. of China in 1998, having already served in Paris, Brussels, London, Moscow and Copenhagen. He was to spend five years in Beijing. China soon became interested in Iceland's own brand of market economy and the Chinese leaders were intrigued with the country's extraordinary prosperity on the basis of the fisheries quota system and Iceland's strong position in the main fish markets in both W. Europe and the United States. Also, Iceland's leading role in the harnessing of geothermal energy appealed to Chinese leaders, bearing in mind the geothermal potential of China's huge landmass, where this important source of energy is known to exist in more than 3,000 locations.
"Our presence in Beijing led to relations between our two peoples growing tremendously, as China, on its march forward towards a market society looked to Iceland's version of capitalism as a huge success. Our cultural relations also grew, with prominent artists performing in Beijing, Harbin and elsewhere, art exhibitions taking place in Hong Kong, Beijing, Dalian, Qingdao and Xiamen, and the medieval literary gem of our country, the Icelandic Sagas, poetry and novels being published. Fishing vessels for Iceland were built in Chinese shipyards, while fish processing machinery developed in Iceland was being installed in an avant-garde factory in Qingdao.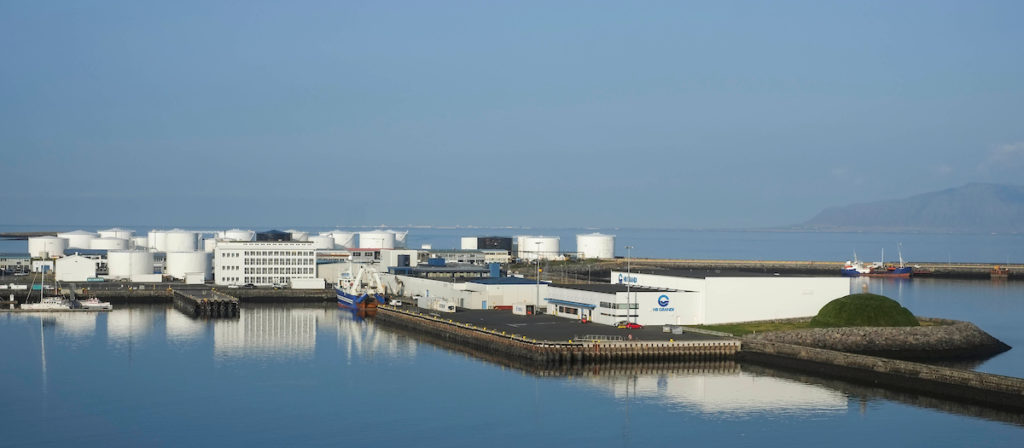 "I used every opportunity to draw attention to our geothermal expertise, and our willingness to share our experience with the Chinese. Also, I pointed to the benefit Chinese fish producers might find in cooperating with the long-established Icelandic marketing companies in the countries of Western-Europe and America, where the most favourable prices could be obtained for high quality fish products.
Chinese and Icelandic leaders in various fields increasingly exchanged visits, culminating in President Jiang Zemin's 3-day State Visit to Iceland in 2002. His visit to the technically advanced and highly modern Nesjavellir Geothermal Power Plant, where he was met by Minister of Industry, Mrs. Valgerdur Sverrisdottir, and leading technical staff, proved a particular success", Ambassador Egilsson says in an interview with Icelandic Times.
"We were busy to say the least"
When President Zemin returned to Beijing, he gave orders to fast track geothermal energy and basically implement the Icelandic model. Iceland-China relationships were at the highest level and the President of Iceland, Ólafur Ragnar Grímsson, arrived on a State Visit in 2005.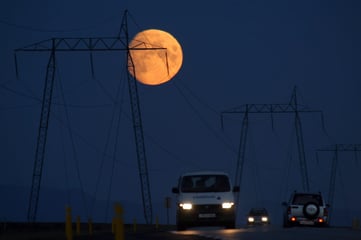 "We were busy, to say the least," Ambassador Egilsson says, looking back on his hectic time in Beijing. "Icelandic experts had earlier assisted with establishing a geothermal laboratory in Beijing's port city, Tianjin. An impressive swimming pool was also built there, based on the geothermal resource, and became popular among the inhabitants. Now, the Chinese were looking towards the Olympics in Beijing in 2008 becoming a showcase for China's modernisation. Black skies were a major problem because of coal burning and that was to be tackled. Iceland's geothermal company, Enex, and the Reykjavik Geothermal company advised on the construction of a geothermal central heating system for Beijing's Olympic village. The project turned out to be a landmark project towards geothermal heating. A number of other cities and regions in China expressed interest in cooperating with Icelandic experts, in a desire to make an early use of their geothermal resources for the benefit of their people".
Zöega's visit to China 1981
The United Nations University Geothermal Training Program in Iceland had started back in 1979, supported by UN Secretary General U Thant. Chinese students began to arrive in Iceland and to date, approximately 90 have participated in the training program. Jóhannes Zöega (1917-2004), Director of Reykjavik Geothermal company, had gone on a visit to Beijing and Tianjin already in 1981 where he lectured on drilling and geothermal heating.
"The trip was a big adventure, with the local people hospitable, friendly and eager to learn", he wrote in his memoirs. He visited Beijing's low temperature areas where they had drilled for warm water for industrial use. Each entity drilled for their own use. "I suggested they cooperate and form a company for accessing more water at economical prices. The engineers were quick to get the point", Mr. Zöega wrote.
Aviation Agreement 2003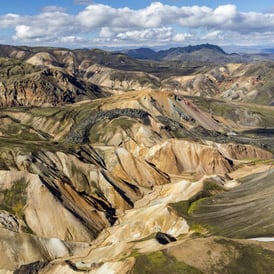 One of Ambassador Egilsson's achievements in Beijing was to ensure the success of negotiations on an Icelandic-Chinese Air Services Agreement, initialled in Beijing in late 2002 and formally signed in Reykjavík in early 2003. The Agreement paved the way for mutual 10 weekly scheduled flights from three cities. Each country was to nominate destination cities. Iceland's Foreign Minister Halldór Ásgrímsson signed the Agreement on behalf of Iceland and China's Aviation Minister Yang Yuangyuan for China. Mr. Ásgrímsson maintained at the time that the Agreement was more favourable for Iceland than other European countries had signed.
Icelandair's direct flights between Iceland and China have not yet materialised, due to lack of suitable long-range aircraft in its fleet and problems getting permission to overfly Russia, Icelandic Times understands. However, Icelandic media has reported that Tianjin Airlines is planning three flights a week to Iceland from Wuhan via Helsinki, Finland, beginning later this year. Approximately half a million passengers travel annually with Finnair from destinations in China to Helsinki. "Chinese tourism in Iceland is steadily growing and the relationship between the countries in all fields can certainly be labelled a very successful one", concludes Ambassador Egilsson, who retired from the Foreign Service in 2007, but has remained active in various spheres, such as promoting exchanges with China as Chairman of the Chinese-Icelandic Cultural Society for a period of 3 years.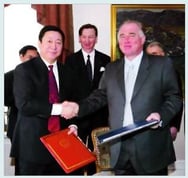 This photo was published in Morgunblaðið newspaper showing Mr. Halldór Ásgrímsson and Mr. Yang Yuangyuan.