Gilbert & George: The Great Exhibition will be opened at Reykjavík Art Museum – Hafnarhús on Thursday, 6 August at 19h00. The exhibition is a part of Reykjavík Art Festival and Reykjavík Pride. Gilbert & George will screen-greet from London, Michael Nevin, the British Ambassador to Iceland, will address the opening guests and Dagur B. Eggertsson, the Mayor of Reykjavík will open the exhibition.
In conjunction with the exhibition Reykjavík Art Museum publishes an extensive catalouge with images of the artwork and Gilbert & George in conversation with the curators, Daniel Birnbaum and Hans Ulrich Obrist.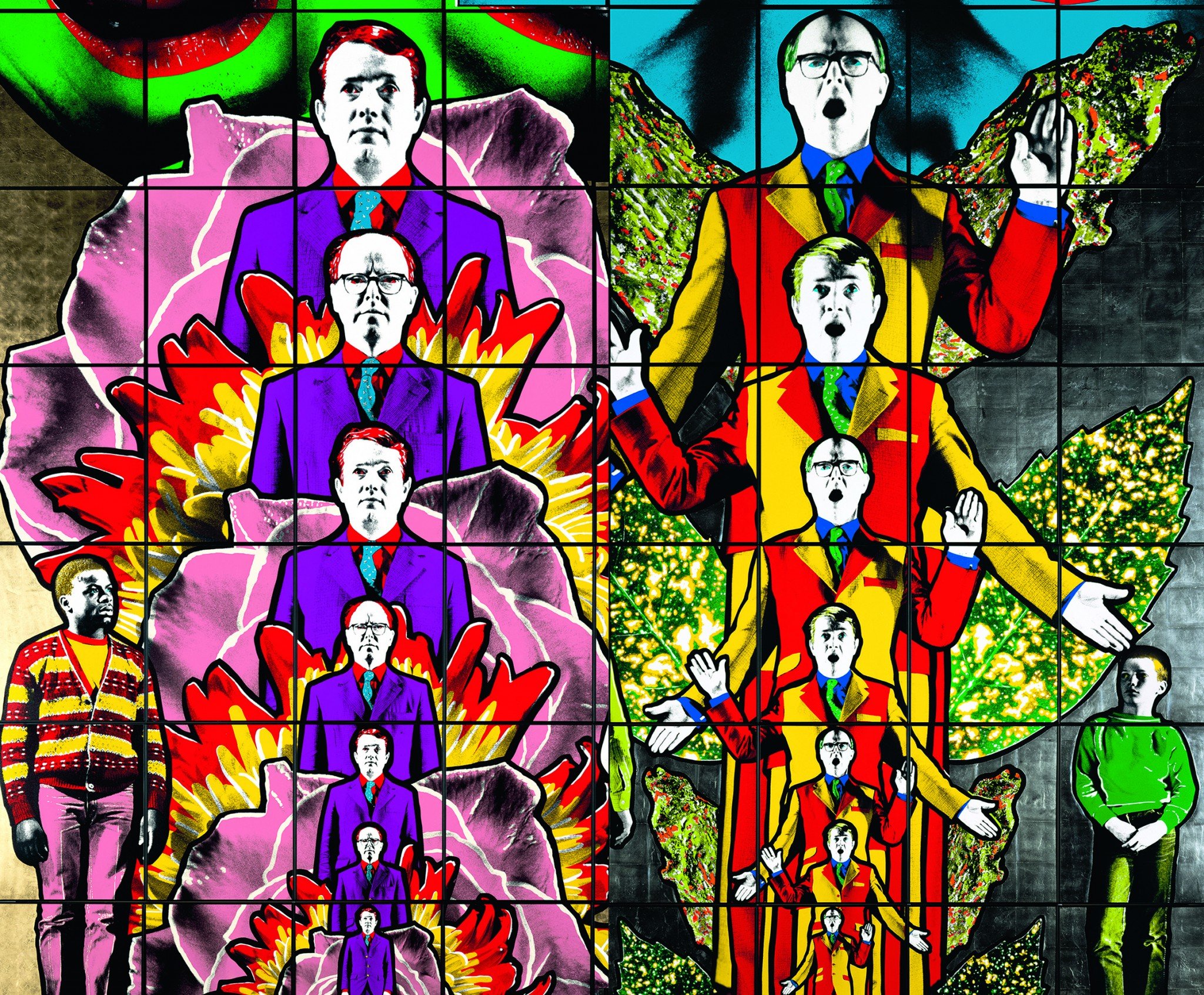 The British artist duo Gilbert & George is made up of two men who together form a creative force. For over five decades, they have created unique works where daily life and art merge. These world-renowned artists have shaped contemporary art, and they are known for paving the way for performance art and approaching their private life like an artwork. They have challenged prevailing, bourgeois ideas of taste and decorum, and also advanced the changing of attitude towards gays and other minority groups.
This exhibition provides an extensive overview of the career of Gilbert and George and will be on view until 3 January 2021.