Development of a Container Port at Finnafjörður is taking shape. Iceland will become the Gateway to the Arctic Ocean between Asia and Europe & America. The Finnafjörður, which literally means Find the Fjord, is in the north-east of Iceland, ideally situated to serve Marine Traffic through the Arctic Ocean. In April 2019 the North East municipalities, the German Bremen Ports along with Consultant firm Efla, signed an agreement to form the Finnafjörður Port Development Company (FFPD).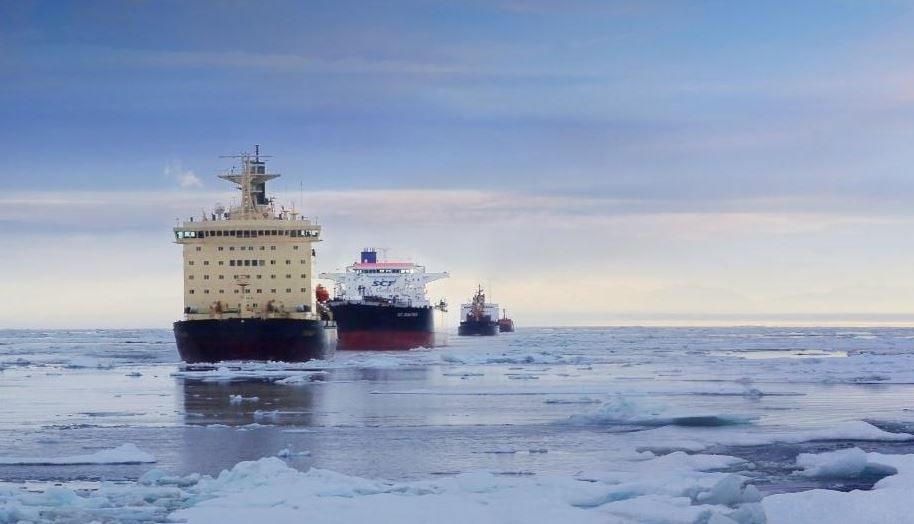 The Arctic Ocean will shorten the sailing route from Asia to Europe by a staggering 5.000 Nautical miles; from 11.000 to 5.800 miles and there is of course also the west coast of America. Iceland is 3 hours by airplane from major European cities and 5 hours from the USA. Shipping distances are 3-4 days to Europe and 7-8 days to the USA.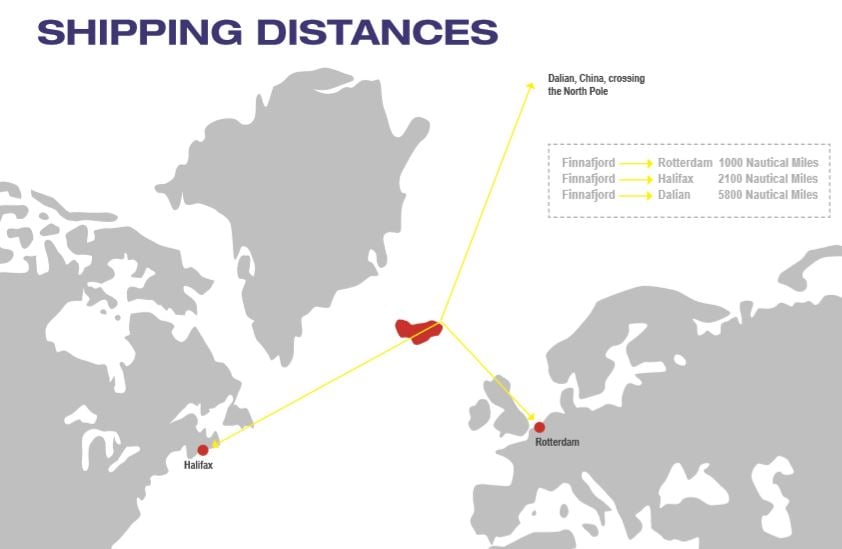 Bremen Ports is the second largest in Germany and no. 4 in Europe. It's early days yet however shipping giants Maersk and Cosco are putting real effort into the route which is, at least during the short summer season, increasingly resembling a traditional shipping lane home to not only natural gas and oil tankers but also general cargo vessels, cruise ships and container vessels.
Development Company
On 11th April 2019 representatives of parties involved signed an agreement to form Finnafjörður Port Development Company (FFPD). The idea for this project dates back to 2007 when the Icelandic government, together with the municipalities in the North East, commissioned Efla to investigate the feasibility of creating a port and industrial location at Finnafjörður and to find suitable partners for planning the project.
Elias Pétursson mayor of Langanesbyggð municipality stated. "The harbor, as a new gateway to the world, will reinforce the population of the area and increase opportunities in North- and East-Iceland."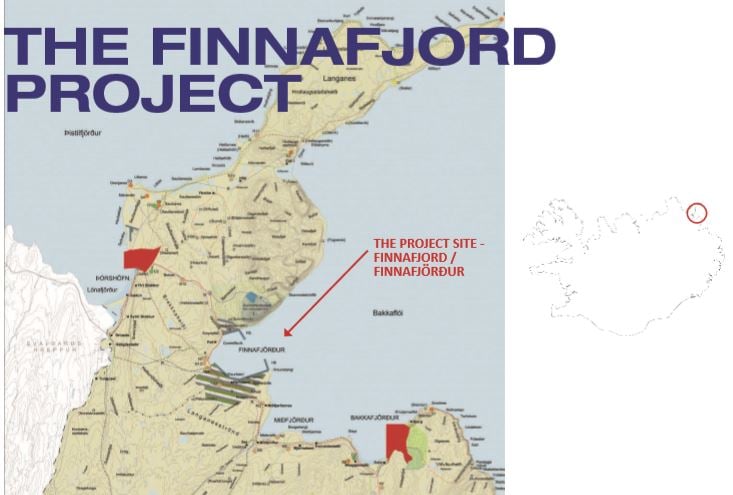 In 2017, Bremen's Senate paved the way for the foundation of the new company. Martin Günthner, Senator for Ports, stated: "The port project in Iceland provides a concrete long-term perspective for development that will undoubtedly continue for several decades. It creates conditions that will enable sustainable development of the Arctic and will help to make the emergent new shipping routes safer."