A little bit of Icelandic Paradise
Set in one of the most idyllic locations in South Iceland, Hellishólar offers a variety of accommodation for the weary traveller who is looking for a good night's sleep in peaceful surroundings.
The sprawling Hellishólar property is located 17 minutes from Route 1, near the village of Hvolsvöllur in the middle of Fljótslíð, a picturesque farming district sheltered by three glaciers: Mýrdalsjökull, Eyjafjallajökull and Tindfjallajökull.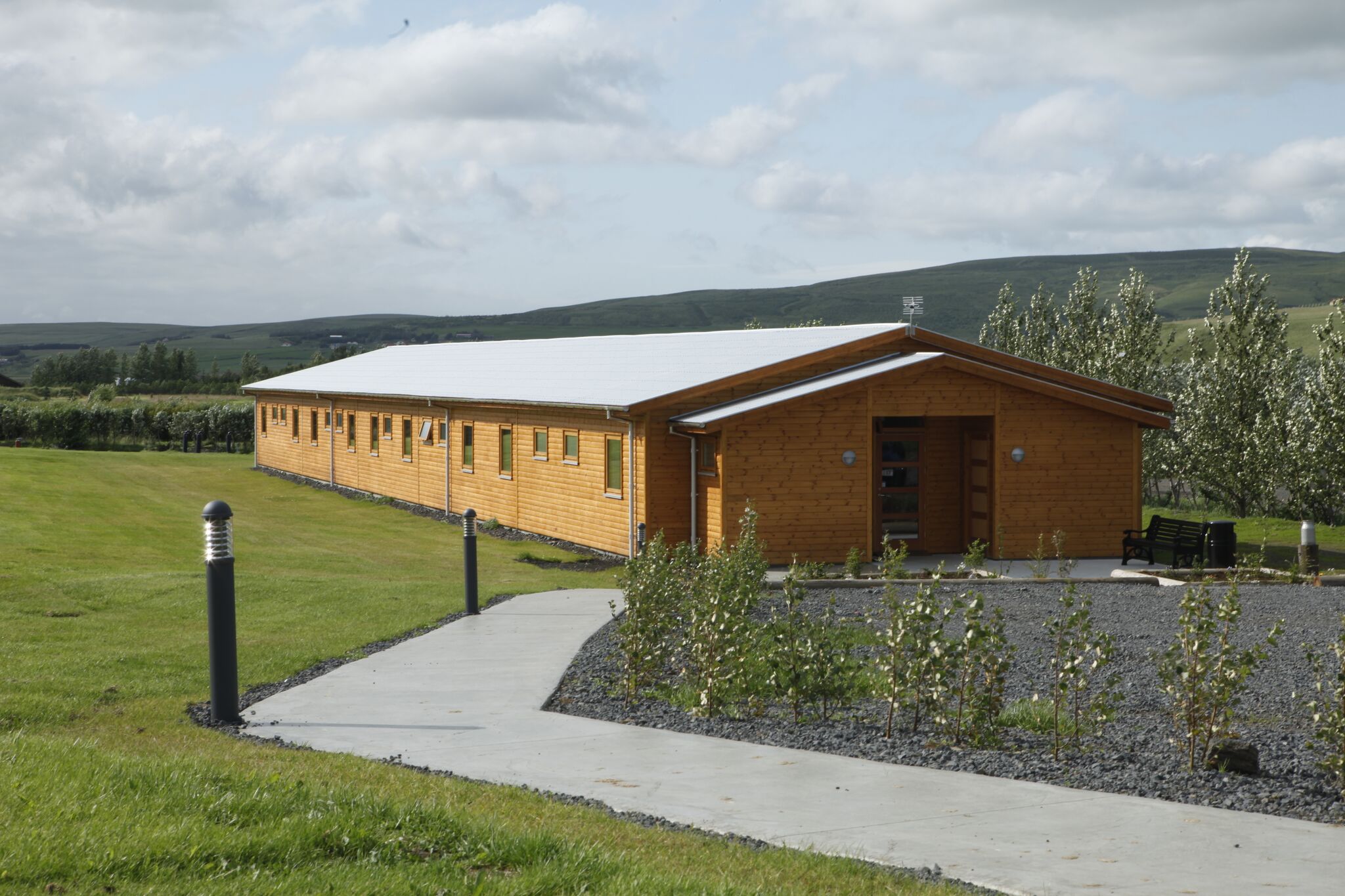 Cosy Cottages
Why not bed down for the night in one of Hellishólar's 25 popular, fully-furnished cottages? Each cottage can sleep from 3 to 6 people and has a small kitchen for making your own meals. If you prefer, you can also have your meals in the onsite restaurant that serves breakfast, lunch and dinner.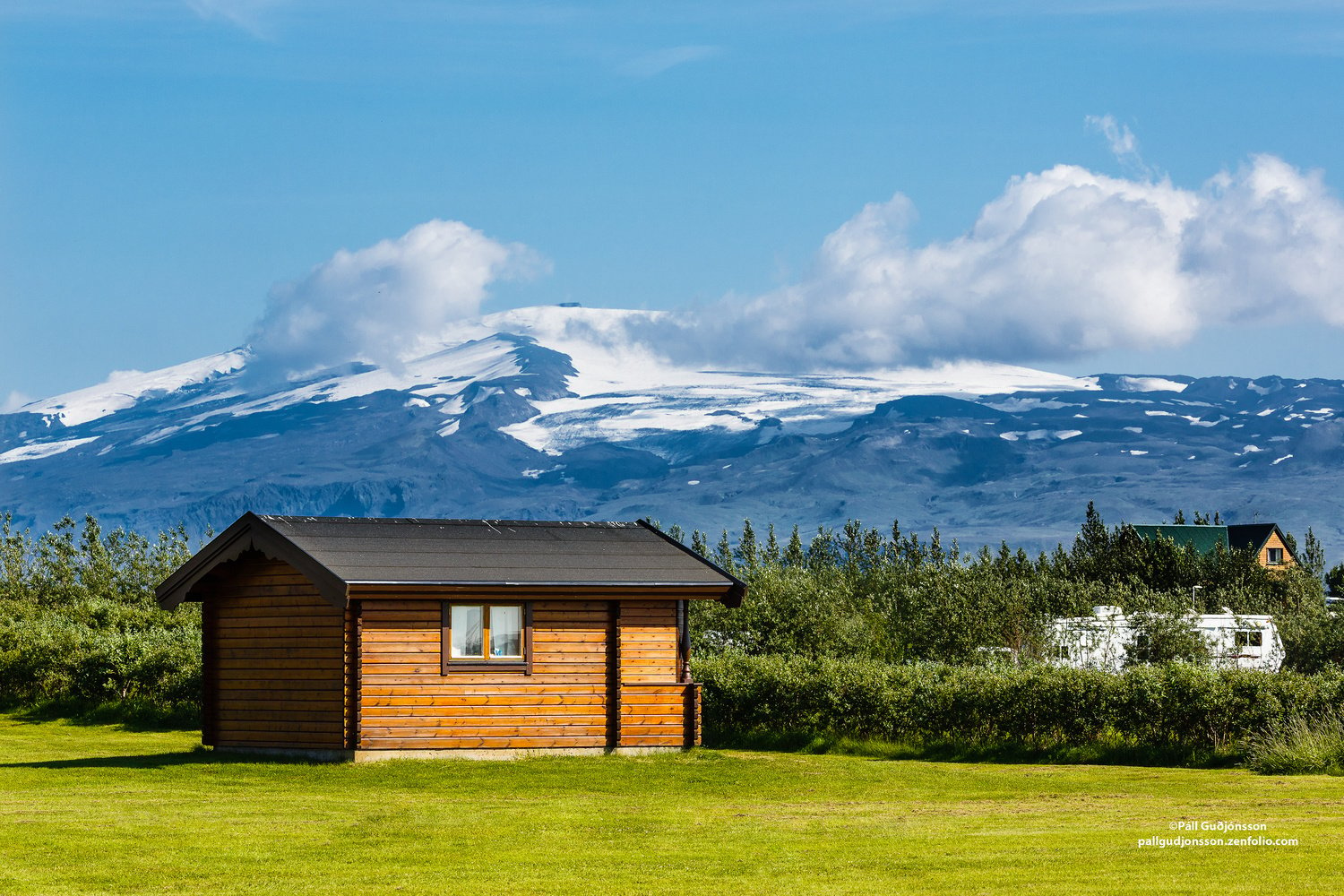 So Many Choices!
At Hellishólar there is also a guesthouse and a brand new hotel called 'Hotel Eyjafjallajökull' with 18 spacious and comfortable bedrooms, all with ensuite bathroom.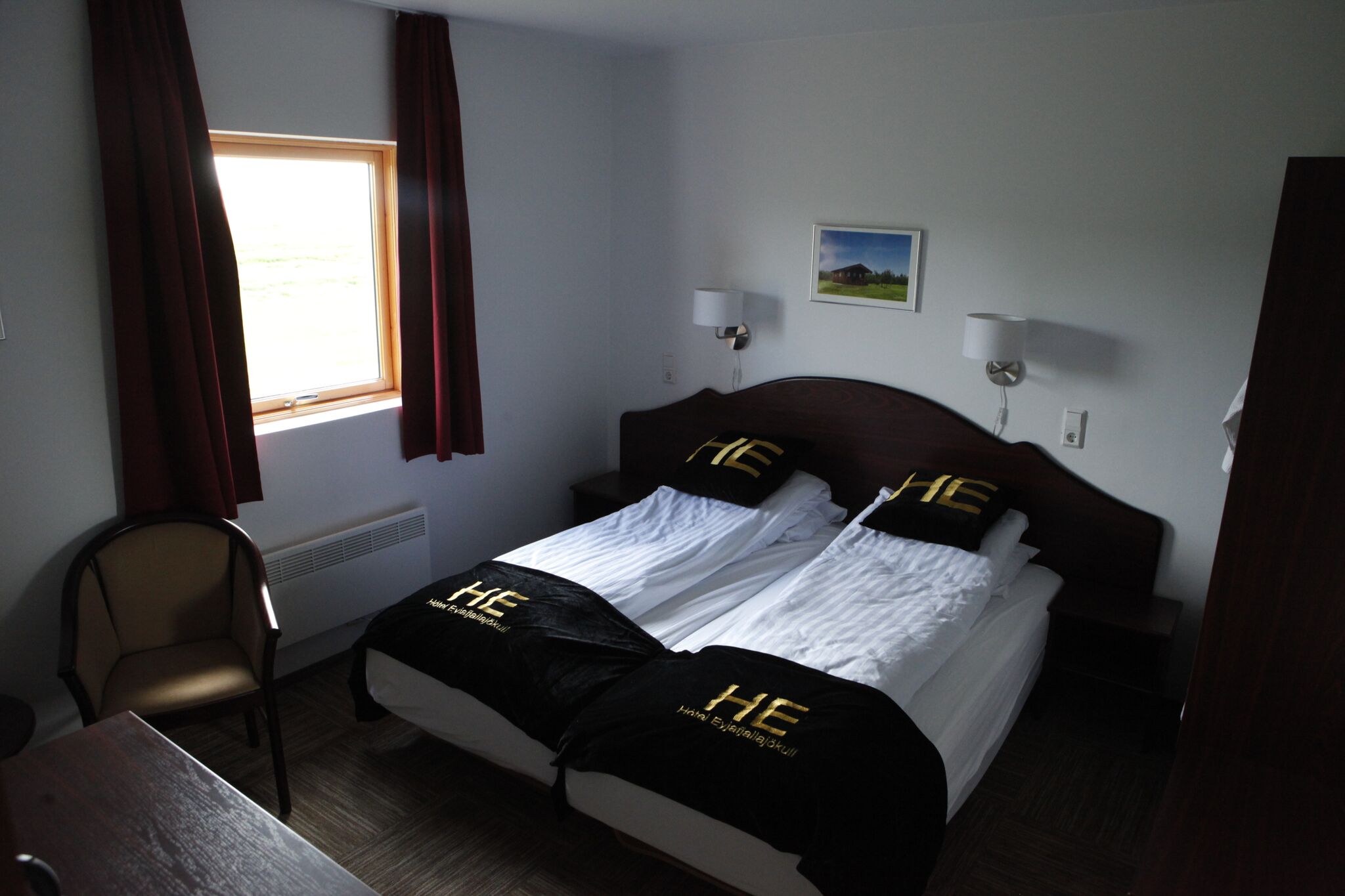 A Glorious View of Nature
The views from Hellishólar are, in a word, stunning! In winter, when the Northern Lights are visible, one has only to step outside the door and look up. The lack of light pollution makes Hellishólar an ideal location for Northern Lights viewing.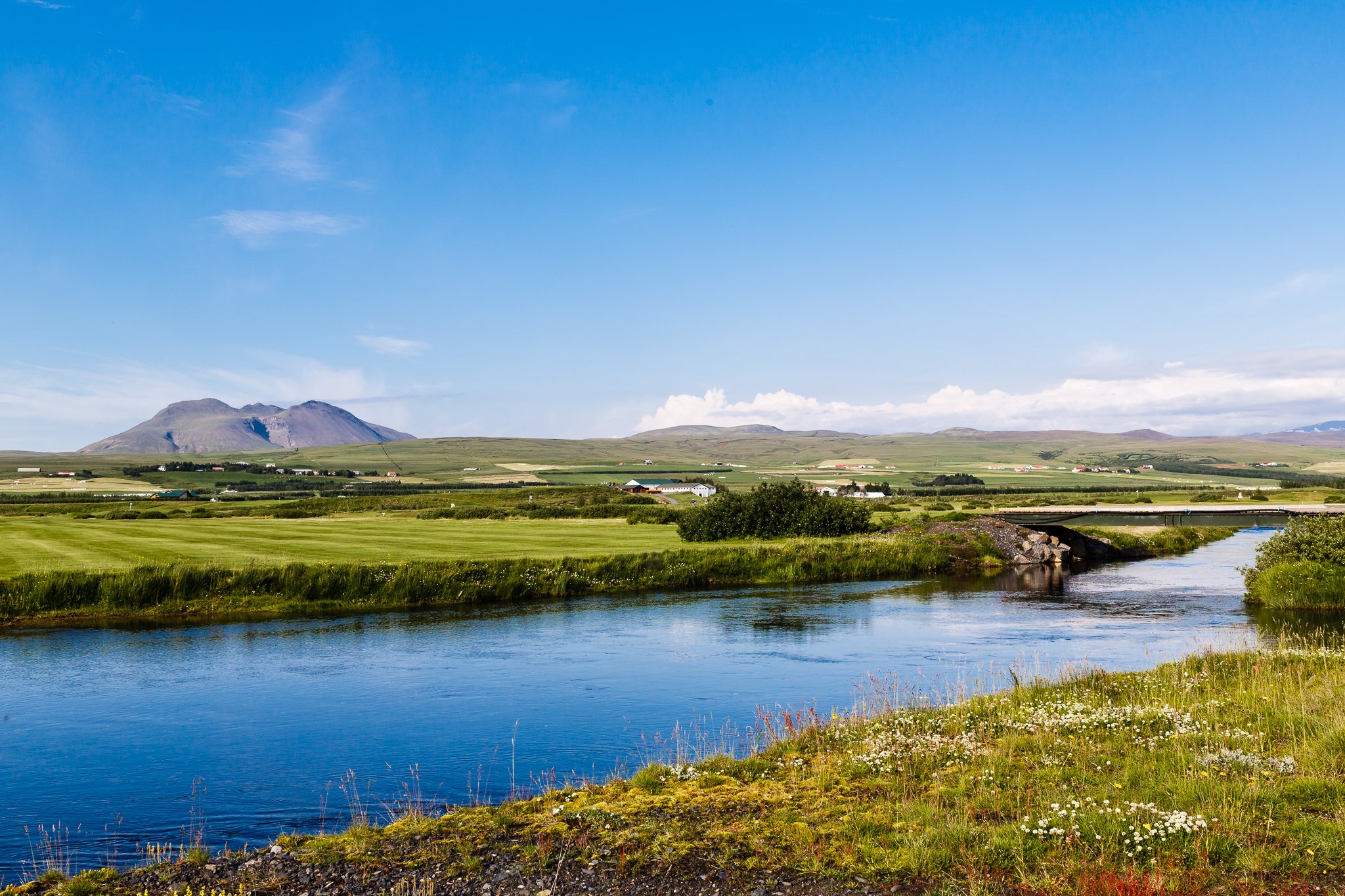 In summer, the long days bring optimum opportunities to experience the many activities that are possible at Hellishólar— trout fishing on the lake, salmon fishing from the river that runs through the property and enjoying a round of golf on the 18 hole golf course. Hellishólar is the perfect base from which to explore South Iceland year round. See you there! –EMV
Hellishólar ehf
861 Hvolsvöllur
+354 487 8360
[email protected]
www.hellisholar.is
www.hoteleyjafjallajokull.is