Fjalladýrð: Hidden Pearls of the Highlands
-Fjalladýrð offers accommodation in the highest inhabited settlement in Iceland
The highest inhabited area in Iceland is called Möðrudalur, where you can find accommodation and guided tours to the northern highlands of Iceland. Tourist company Fjalladýrð offers 27 made up beds and camping facilities, guided hiking tours as well as specially designed jeep tours to hidden pearls of the highlands.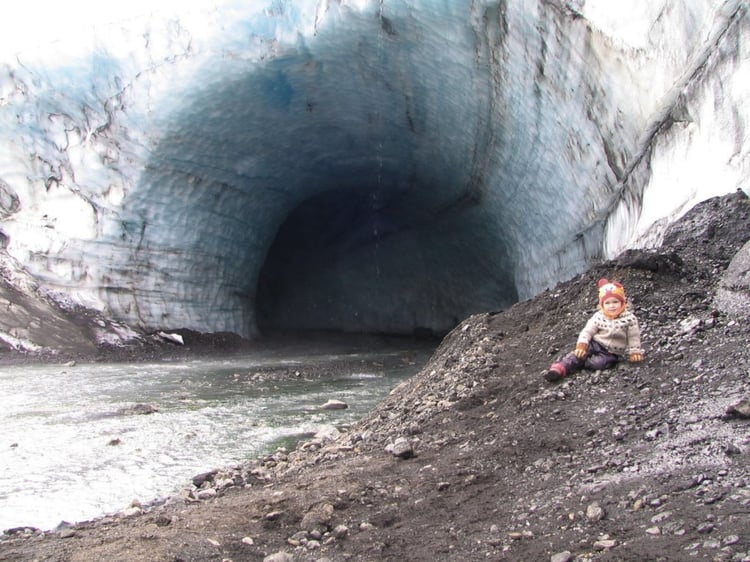 Fjalladýrð is located at 1500 feet above sea level in between Mývatn and Egilsstaðir. On location is a unique restaurant, called Fjallakaffi (or Mountain Café) which offers genuine Icelandic cuisine, ideal refreshments after a hardy walk. All the meat in Fjallakaffi comes from locally bred sheep, which is cooked and smoked according to age old traditions. On special order, Fjallakaffi offers the completely unique dish called Sláturterta (or blood-pudding cake), which is a full meal made to resemble Herðubreið Mountain, complete with mashed potatoes in the crater. You can also purchase unique wool-products in Fjallakaffi, dutifully knitted by the local women of the area.
Möðrudalur's history is particularly  interesting, as it has been inhabited since the settlement of Iceland and served as an important waypoint ever since. The northern highlands also served as a hiding place for Iceland's most famous outlaw, Fjalla- Eyvindur. Elísabet Kristjánsdóttir from Fjalladýrð, says the Möðrudalur valley is thus surrounded by a hue of mystery and adventure, which can only be fully enjoyed in the company  of those who know the area's rich history.
Fjalladýrð offers guided jeep tours to remote locations such as Askja, which is an immense active volcanic crater with a pool of water at the bottom, the Ice Caves of Kverkfjöll, the enormous canyons of Hafrahvammagljúfur and Herðubreiðalindir, an oasis in the middle of the barren highlands where Fjalla-Eyvindur resided during the hardest winter of his banishment. The highlands of Iceland have especially rich geological history with countless volcanic eruptions throughout the ages creating a completely unique landscape. These geological phenomena are explained in detail in Fjalladýrð's nature tours. Fjalladýrð also offers guided hiking tours of various length and nature, all according to the customer's  wishes.
In the summertime Fjalladýrð offers guided walks during the evenings where guests staying overnight can learn about the local geology, flora, agriculture, culture and history.
For further information visit www. fjalladyrd.is