Hotel Laxá
A brand new 3 star hotel is born
拉克绍酒店/ Hotel Laxá
全新的三星级酒店
One of the most popular destinations for travelers in Iceland is Lake Mývatn in the north of the country. Recently a brand new 3-star hotel opened here, giving visitors an opportunity to experience the wonders of North Iceland in style.
米湖/ Lake Mývatn位于冰岛北部,是冰岛最受欢迎的景点之一。前不久,这里一家新建成的三星级酒店正式开张营业,为来冰岛北部猎奇的游客提供了一个时尚的好去处。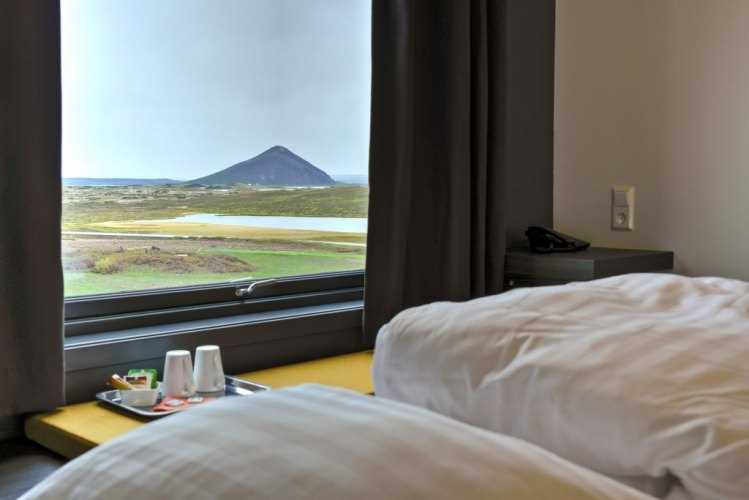 Quality first
Hotel Laxá is located on the southwest side of Lake Mývatn on a ridge that overlooks the entire region with magnificent views in all directions. A total of 80 rooms, decorated in a minimalist style in keeping with the surrounding landscape, and include amenities such as free in-room Wi-Fi, flat-screen satellite TV, as well as toiletries, towels and hair dryer in the attached bathroom.
品质至上
拉克绍酒店/ Hotel Laxá坐落于米湖/Lake Mývatn 西南部的一处山脊上,居高临下,视野开阔,俯视四周,壮美景色尽收眼底。酒店共有八十套客房,每个房间都遵循极简主义的装饰风格,目的是和周围的景致相呼应;酒店提供各种便利的设施,比如每个房间都免费提供Wi-Fi无线上网, 宽屏幕卫星电视。客房里的独立浴室配有洗浴套件、毛巾、吹风机等。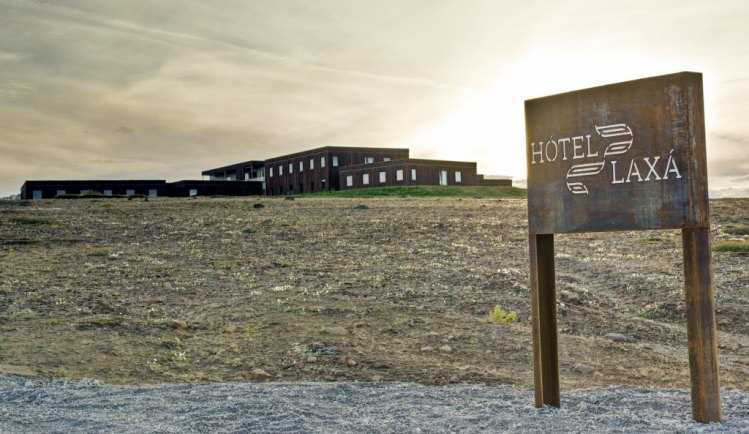 Going green
With a goal to become certified 'green and clean' Hotel Laxá recently applied for this certification from SWAN, the official sustainability eco-label for the Nordic countries, introduced by the Nordic Council of Ministers.
走向绿色
本着成为"绿色清洁认证"酒店的目标。最近,拉克绍酒店/ Hotel Laxá申请了北欧白天鹅/SWAN环保认证。该认证是由北欧部长理事会/Nordic Council of Ministers引进,北欧国家官方认可的生态可持续性标志。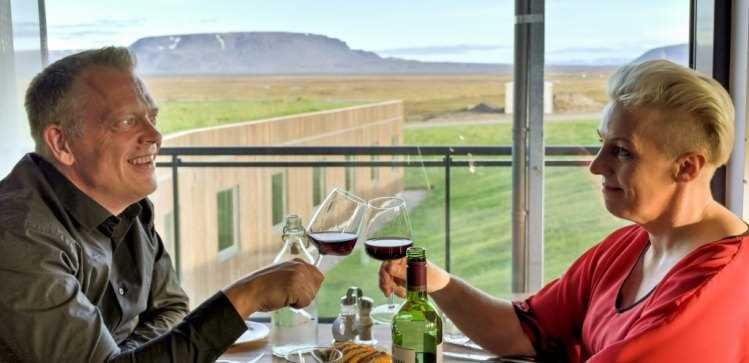 Hotel Laxá is located just 20 minutes drive from the Lake Mývatn Nature Baths, 45 minutes from the village of Húsavík, 30 minutes from Goðafoss Waterfall and Krafla Crater and 50 minutes from Dettifoss Waterfall.
拉克绍酒店/ Hotel Laxá地理位置优越,驾车去米湖自然浴场/Lake Mývatn需二十分钟左右,胡萨维克镇/Húsavík四十五分钟,上帝瀑布/Goðafoss Waterfall和克拉夫拉火山口/Krafla Crater 只需三十分钟,即使到黛提瀑布/Dettifoss Waterfall,也只需五十分钟的车程。
As of May 2015, Hotel Laxá will be open year-round, making this an excellent location from which to base out of for all the northern lights hunters who flock to the country every year in winter.
从2015年5月起,拉克绍酒店/ Hotel Laxá将开始全年营业,为每年冬天大批涌入这里渴望观赏北极光的游客提供住宿,成为他们追寻北极光的大本营。
-EMV
Hotel Laxá
Við Olnbogaás
660 Mývatn
Iceland
+354 464 1900
www.hotellaxa.is
[email protected]
GPS 65°34,375N – 17°05,480W