Húsið Is Happening
Have a Fabulous Meal, Listen to Live Music and Stay Overnight at Húsið in Ísafjörður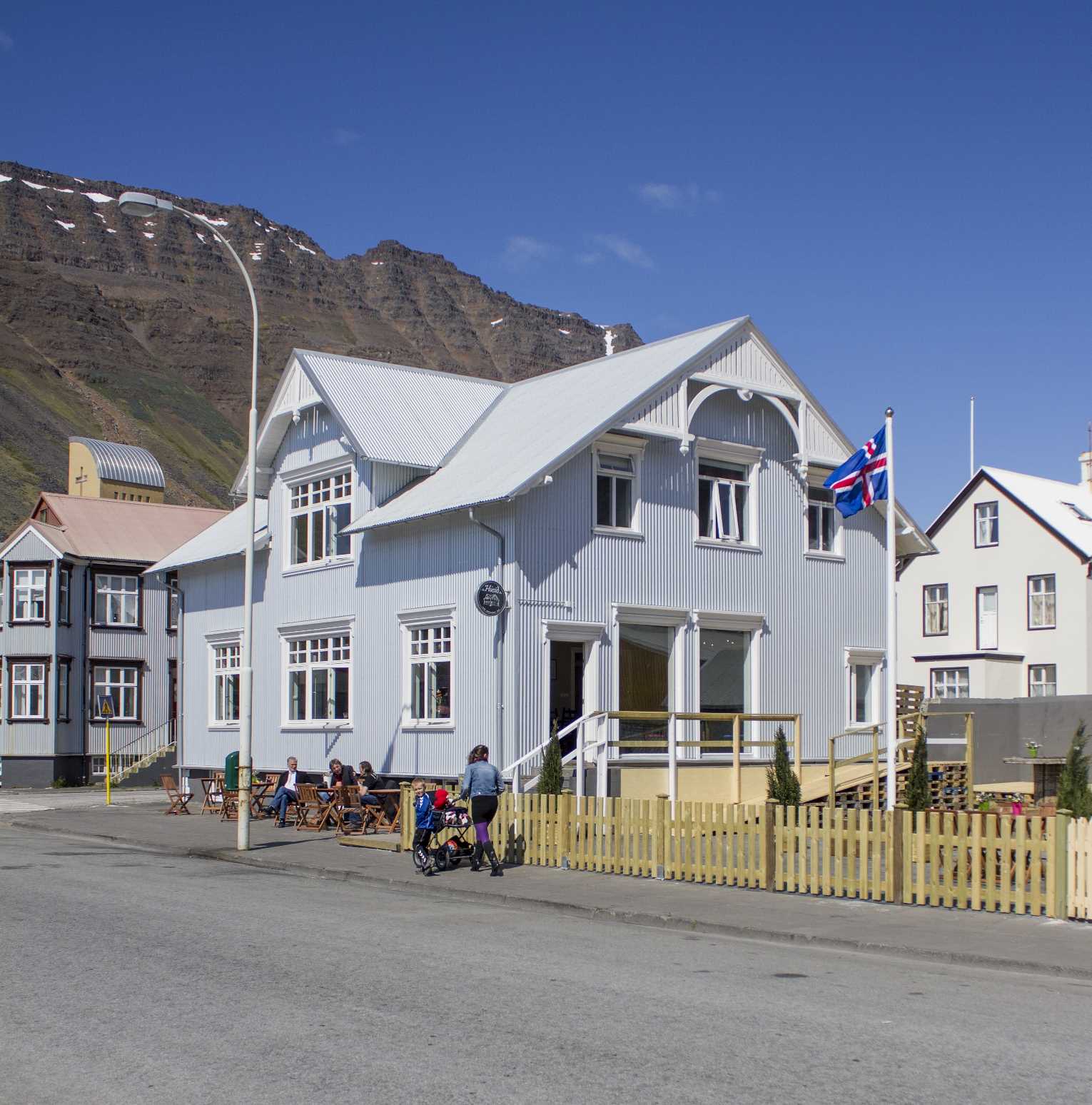 Ísafjörður is a gorgeous northwestern town of fewer than 4,000 people, nestled in the Wesfjords. Home to towering mountains, endless coastlines, and a charming downtown area, Ísafjörður has a lot to do and see. One place not to miss in Ísafjörður is Húsið, a bustling coffeehouse, restaurant and guesthouse that is situated in a charming old house along the scenic harbour area.
Húsið, which means "the house", offers great food in its restaurant as well as being a cosy café and during weekends, it turns into a nightclub. A guesthouse is located on the top floor. The restaurant serves up delicious, fresh entrees ranging from tender lamb chops to the fish of the day, which can be cod, spotted catfish, halibut or saltfish, all for an affordable price. The most popular dish, of course, is the noted seafood soup which is made fresh every day using the catch of the day and shrimp. The soup is a lovely starter course but also lives up to serving as a satisfying main course.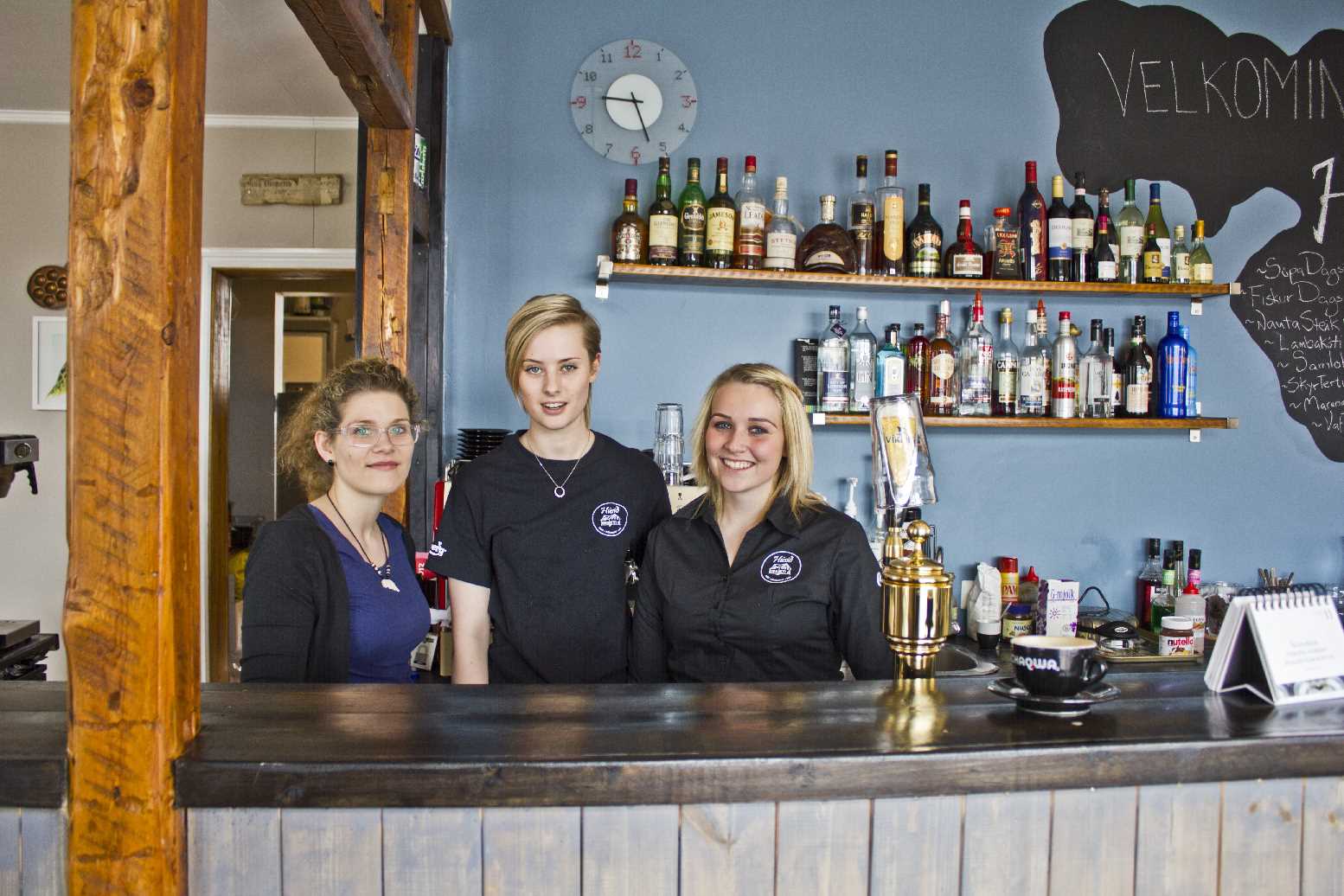 "We want to offer good quality food at a good price," said owner Sigurlaug María Bjarnardóttir. "We are a family business and it was important for us to have a menu and prices that could accommodate families. For example, a family of two adults and two children can have a great meal at the restaurant for under 10,000 kr with food and drinks."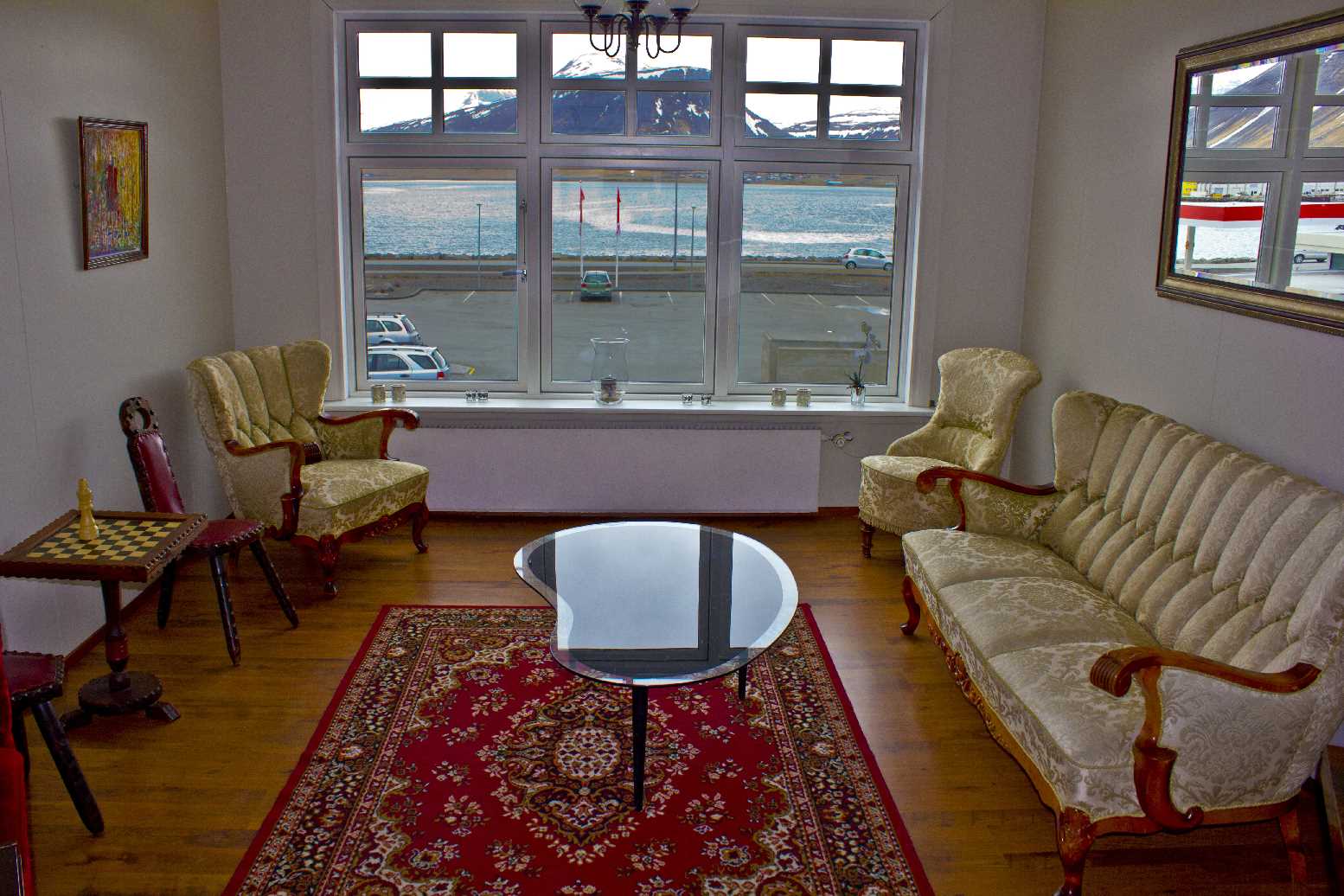 Live Music
On Friday and Saturday nights, Húsið is the hippest place to be in town as the restaurant has live music ranging from local acts in the Westfjords, to bands and singers from Reykjavik and around the country. Locals and tourists can be seen enjoying the music, spending time with friends and having a couple of drinks while soaking in the sounds of Icelandic music.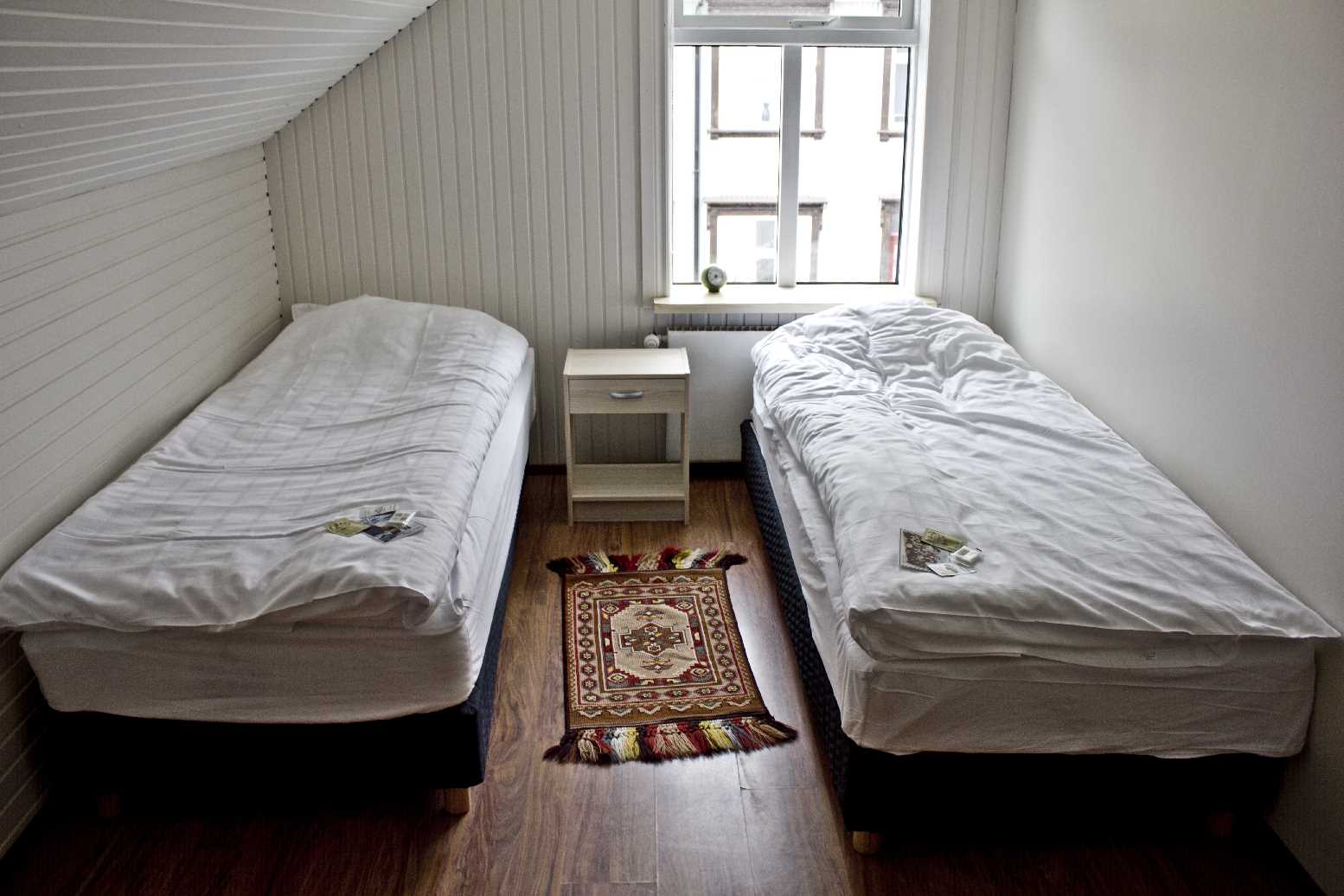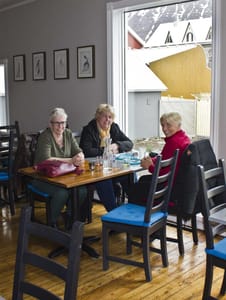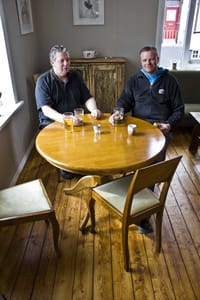 Cosy Guesthouse
After a day of exploring the town or going on an excursion around the Westfjords, Húsið has a comfortable room waiting for you upstairs in the guesthouse section of the house. There are five double rooms with comfortable beds, tasteful décor and shared bathroom facilities. There is even sleeping bag accommodation for four people, which is perfect for the budget traveller. The rooms have breathtaking views of the harbour and the mountainous landscape. -JG
Húsið – Café • Restaurant • Bar
Hrannargata 2 • 400 Ísafjörður
+354 456 5555
[email protected]
Húsið Veitingahús Ísafjörður.